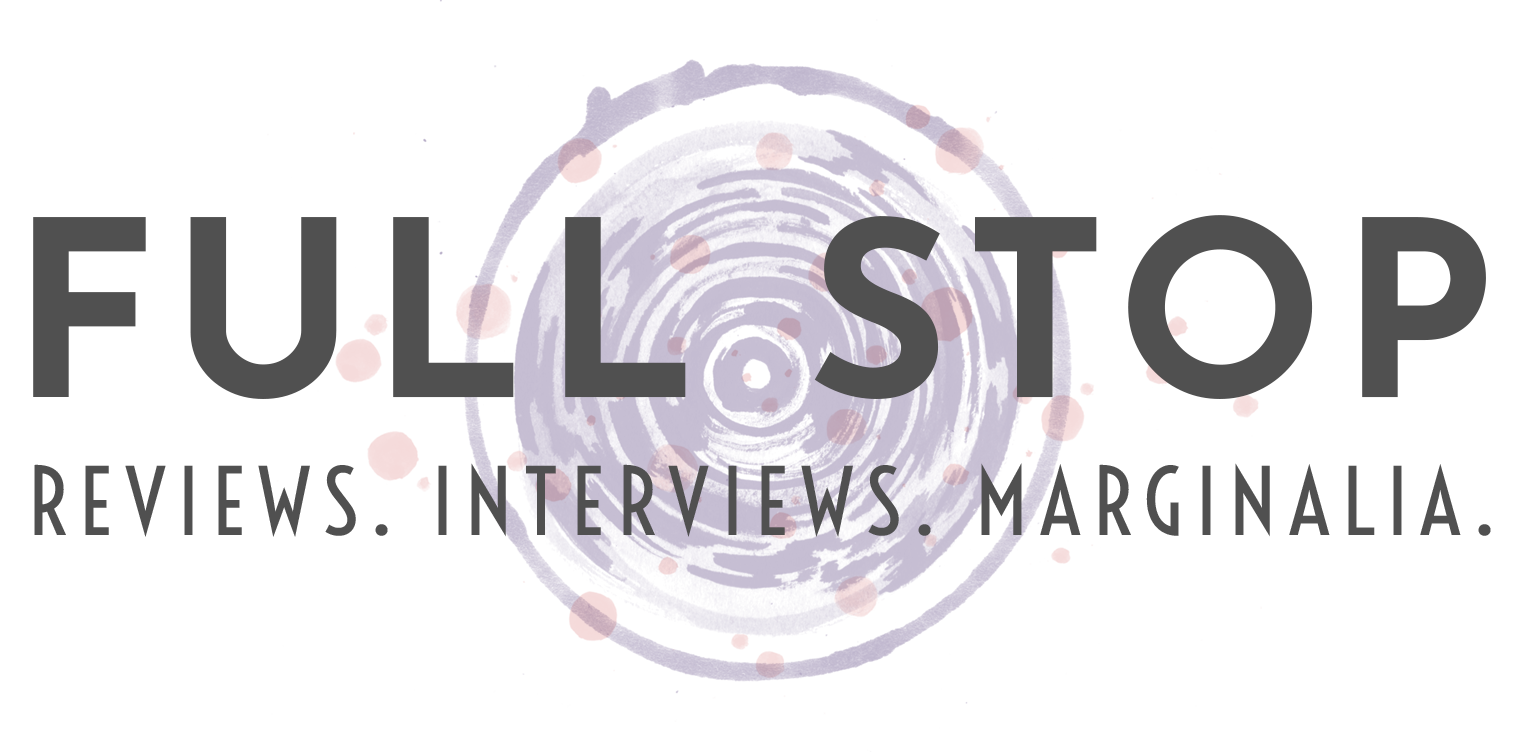 [FSG Originals; 2012]
On a personal note: when I read Threats, Amelia Gray's extraordinary debut novel, I had a full week of the strangest dreams I've ever experienced. There were whales with the distended faces of my elementary school teachers, a pack of weevils living a Winesburg, OH kind of existence in a village made of my teeth, and a particularly harrowing night where a squadron of our former presidents (Taylor, Polk, Taft, and the oft-forgotten Filmore) chased me around the Library of Congress with muskets. At the time, I hardly suspected the cause to be the floral-covered paperback that sat innocently on my nightstand, and it was not until I began to write this review that the pieces fell into place. But this is the mark of the strange, disorienting force of Gray's novel: there are books that you possess, and books that possess you. Clearly, Threats is the latter.
Out-of-work dentist and saints-medal collector David is recently widowed: his wife, an esthetician at a local salon, is dead, somehow. At least, he thinks she is dead. Something happened behind the house, and now there is a package from the crematorium on the coffee table. Soon after, David begins finding threats everywhere — typed on sheets of paper, buried in the sugar bag, scratched onto the side of the television. Some are creepy:
CURL UP ON MY LAP. LET ME BRUSH YOUR HAIR WITH MY FINGERS. I AM SINGING YOU A LULLABY. I AM TESTING FOR STRUCTURAL WEAKNESSES IN YOUR SKULL.
Some are weirdly specific:
I WILL STRIP THE BARK FROM A TREE AND MAKE YOU NEW CLOTHES. YOU WILL WEAR THESE CLOTHES AS YOU WANDER THE FOREST FOR FOURTEEN YEARS. YOUR FATHER WILL DIE WATCHING THE SKY AND YOUR MOTHER WILL FORGET YOUR NAME.
My favorites relied on internal insecurities rather than external danger:
I WILL GATHER YOUR OLDEST FRIENDS AT MY HOME AND WE WILL HAVE A CONVERSATION. YOU WILL HEAR US TALKING BUT WHEN YOU COME INTO THE ROOM WE WILL STOP TALKING.
The discovery of threats provides structure in an otherwise inchoate story. The other characters in the story wander in and out of the narrative as if lost. There is a detective named Chico assigned to the case who asks strange, leading questions and relies on dream interpretation; a woman who toils in a nearby Laundromat on a Sisyphean load of laundry, washing the clothes until they fall apart; a psychiatrist who has taken up residence in David's wasp-filled garage. One gets the feeling that all these people are in cahoots, just as David gets the feeling that his doorknob might be electrified. (It isn't.) Many of the novel's finest moments take place when David is alone — when he lies on the floor and pours an entire gallon of shampoo over himself:
The shampoo was a translucent blue and felt cold at first, but it warmed protectively and lathered a bit when he rubbed it. It covered his body and held him.
Or the heart-wrenching (and ingenious) voicemail chapters, which are even better when you read them aloud in your best automated voice:
One new message. Three saved messages. First new message. From, phone number three three zero, three two three, seven four nine eight. Received, November eleventh at two-thirty-two p.m.
We hear David listen to a few new messages, delete them, and then replay a message from Franny (we assume, the speaker never says his or her name) over and over again, telling him to wash and prep the vegetables before she gets home, wash and prep the vegetables before she gets home, wash and prep the vegetables before she gets home.
Threats is strongest when it clings closely to David. There is something less satisfying when we learn about a child deputy at the police station on a hunt for a box of sugar cereal or David's mother in an institution we are told is a "home for women," which we know must be something else, because, well, that's not a thing. When the narrator puts too much space in between us and the action, it forces us to step back and take a critical look at the characters and their choices. The problem is that the characters don't always hold up to a critical eye: they don't feel substantial enough to be real people.  In another novel, this would be a criticism, but in Threats, it only adds to the mystery. It is the same with the plot: those who come into the story expecting to solve the mystery of Franny's death by the last page will be disappointed. I admit that there was part of me — the part that savored the end of a Nancy Drew or Encyclopedia Brown book — that kept whining "But when are we going to find out what the threats mean?" One can imagine Gray rising ghostlike out of her own novel, patting you on the head and whispering "Shhhh. It's okay. That doesn't matter. Let me tell you more about wasps and laundry."
The really interesting thing to remember about Threats is that at its core, the novel is about grief. It has none of the euphemistic, saccharine funereality we associate with those who have lost a loved one. (Even the phrase "lost a loved one" feels out of place.) The fact that something as natural and inevitable as death is the real disorienting force behind the fiercely strange and moving world of Threats gives its strangeness emotional weight.