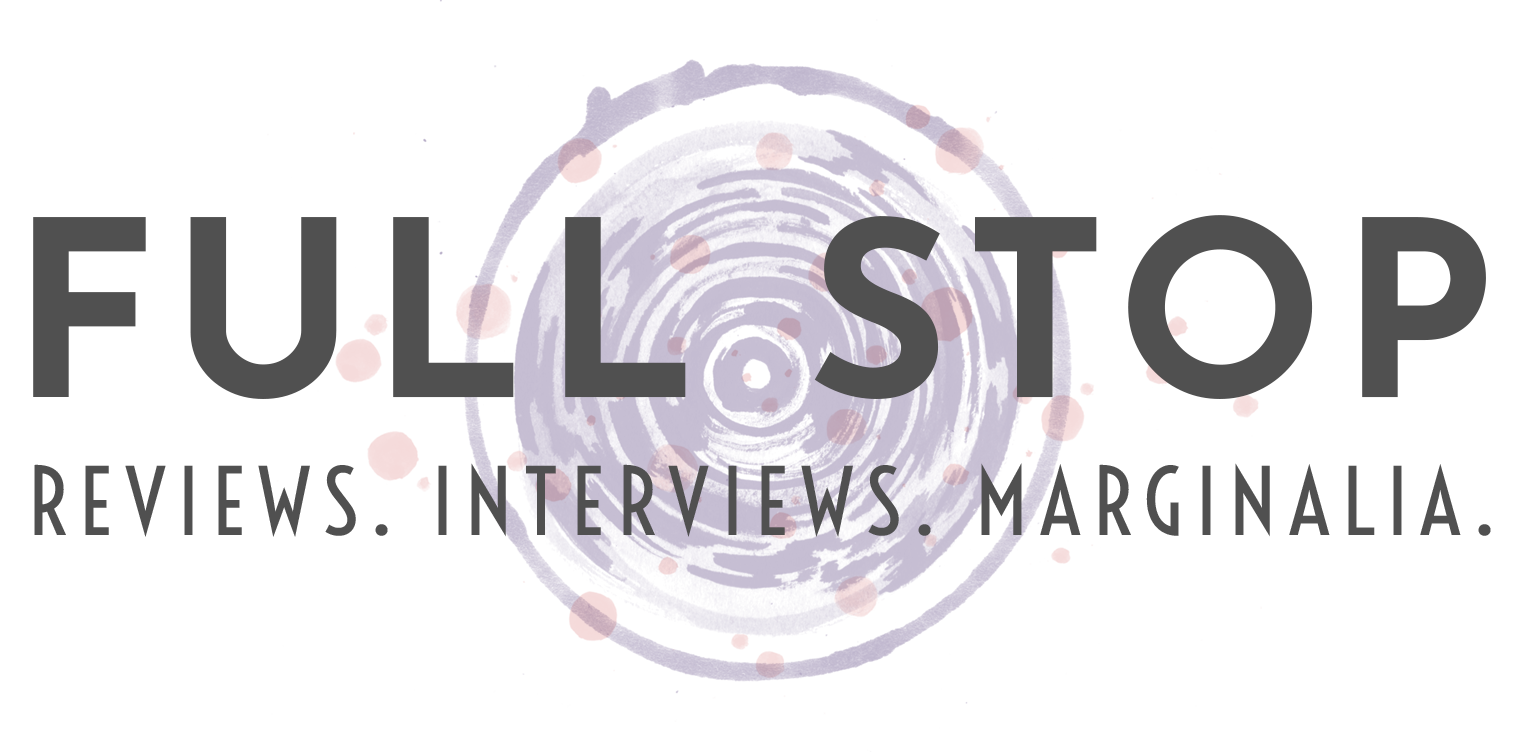 Each month we feature a young critic we admire and ask them a series of questions about their work and their perspectives on writing today.
When we came up with the idea to start a series featuring "young critics" whose work we admired, I couldn't think of anyone better to begin with than Michael Schaub. There is no one, at any age, who writes criticism that is as engaging and as lucid as his — it embodies the art itself. And when I think about where I want to be in ten years (Michael Schaub is ten years older than I am) I'd like to be at the point that he's at. And I'm not just talking about his accomplishments — including being the managing editor of Bookslut — but more importantly, I'd like to reach his skill as a writer: reading Michael Schaub's criticism is important on a sentence-by-sentence level and there are few people in the business who I would say that about. He's simply a joy to read.
The aim of Full Stop is to publish criticism that is always engaging with the work itself, and less the baggage that comes with it. And Michael Schaub is someone who is always engaged with the literature he's covering; his passion for it is apparent. I look up to Michael Schaub very much, and I want to add that while I've never met him in person, I consider him a dear friend. I'm honored to know him.–Alex Shephard
Authors are considered young until they're in their 40s. What's your definition of "young" for authors and critics? Do you think it's a meaningful distinction?
I think "young" is under 50, but that might just be because I'm 33, and can see 40 approaching quickly. I don't think it's a particularly useful distinction, though. There's a (stupid) perception that young writers produce more energetic, more vital writing, which is insane. I think Philip Roth and Alice Munro write more "alive" prose than the majority of the kids out there. It is, of course, a useful distinction in marketing — it's probably easier to sell to the 18-to-35 crowd when your authors are in that demographic. On the other hand, all of my 18-to-35 friends are broke, so I'm not sure why we're being targeted so much.
Similarly, how do you think "youth" affects the way works are received?
Youth can be both a benefit and a liability to writers. A lot of critics have been trained to find the Next Big Thing, and want to be the first to "discover" young authors. On the other hand, some older critics are jealous of young authors because, well, they're young. Not me, though! You're like 24, right? I'd never hold that against you. You little bastard. (Editor's Note: I'm 23, sucker)
Do you consider yourself young?
I actually got an AARP card in the mail the other day. I'm not joking. But yeah, in spite of that, and in spite of all common logic, I do consider myself young, even if my receding hairline disagrees. I'm not at the age where I say things like "That episode of Modern Family was cute!" yet. (I'm just kidding. I literally said that exact thing last night.)
Why and how did you become a critic?
I started out wanting to be a music critic, actually, and I wrote record reviews (fuck, I still call them "records." I am old) and movie reviews for my college newspaper, The Battalion at Texas A&M University. Eventually I realized I was awful at it. Even though I was an English major, and a huge book nerd, it never occurred to me to do book reviews until I met Jessa Crispin in Austin, and she asked me if I wanted to write for a website she was planning.
How did you become involved with Bookslut?
I was friends with Jessa Crispin; we were both living in Austin at the time, and had a shared affection for Salman Rushdie, bad Owen Wilson action movies, and vodka. She told me she was planning an online book magazine and blog, and asked if I wanted to help out. I said sure, because I liked her, and because she threatened to tell the world about my wizard bong collection and my secret Make Out Club and Suicide Girls accounts.
Do you write or have you ever written fiction?
I wrote fiction in college. As I recall, it was the kind of awful, pretentious stuff that only 19-year-olds with depression can write. One story was actually called "The Abortionist's Daughter," which I still maintain is the worst title in the history of everything. I've thought about going back to it, but I'm extremely out of practice. But who knows? It's possible I'll try again. I am actually writing a nonfiction book now, because I am a masochist, but I am beginning to realize it is going to take me forever to finish it.
If you could tattoo one line from a book on your body what would it be/where would it be?
I'd get a line from a Jewel poem tattooed on my ass, because I never want to get laid again. Just kidding! This is a good question. I don't know. Maybe "The wages of dying is love" from the Galway Kinnell poem "Little Sleep's-Head Sprouting Hair in the Moonlight." God, that's so fucking emo. Luckily, I'm afraid of needles.
If you could have lunch or kick it at the bar with one critic, living or dead, who would it be?
Maud Newton. It's insane that I haven't hung out with her yet; she and Jessa are my idols.
What was your upbringing? Has it influenced the way you write about and process fiction?
I grew up in the suburbs of San Antonio, Texas, in the '80s and '90s. My mother was an English teacher, and my father was a lawyer, and they both just read constantly, which meant my brother and I did, too. I was brought up thinking that fiction wasn't just an enjoyable pastime, but that it was necessary.My brother and I traded books just so we could talk about them. Death and estrangement have taken most of my family away now, but the memories of sitting in the living room, all of us reading — those are my favorite memories. Those books are still in our living room. I go look at them when I can bear to, which is rarely.
Are you afraid of death?
Yes, more than anything. I think about it every day. My brother died last year, at 37, and I still haven't really been able to process it. It's hard to read books, hard to listen to music, hard to watch movies without thinking "God, if only he were here to enjoy this." It's hard to talk to the people who knew him. Everything is just harder. And I don't want to go through that again. I don't want to die and put people through that. So yeah, I'm terrified of death, every minute of every day.
Who are your favorite young writers?
Jessa Crispin, Emma Straub (Full Stop interview here), Stephanie Saldaña, Justin Taylor, Mike Young, Roxane Gay, Blake Butler, Jamie Iredell, Ander Monson, Lily Hoang, Kate Zambreno, Paul Murray (Full Stop interview here), Laura van den Berg, Tao Lin, Joey Comeau, Pauls Toutonghi, Ryan Call, Jenny Hollowell, Julie Orringer, Deb Olin Unferth, Scott Heim, Mark Doten. God, I could go on and on.
How would you describe the state of the novel?
I'm very, very optimistic about it. I'm in awe of great fiction writers, just because it seems impossible to me. It would be kind of a miracle if there were just one great novel a year, you know? But there's so many of them, and despite decreasing sales and decreasing interest in fiction, they keep coming. The writers keep at it; they want to beat the odds. So I think the state of the novel is strong, maybe stronger now than it's been in decades.
What do you think about the potential of the electronic novel?
I honestly have no idea. I hate to admit it, because I'm more or less a Luddite, but I'm sure it's going to open up new avenues for fiction writers. I just have no clue what those will be.
Do you use social media?
Yes, God help me. I'm on Facebook and Twitter, and Bookslut now has an official Facebook page, which I haven't totally figured out what to do with.
How does it affect your work? Similarly, do you think the internet and social media have affected the novel at all?
I don't think it's affected my work, but that might be because I'm old enough to have done most of my writing before the concept of social networking was invented. (Or at least before it became popular.) I haven't seen any effect on the novel yet, but when the kids who have been on Facebook and Twitter since they were in grade school grow up, who knows? Maybe we'll have fewer novels because authors will be spending all their time tweeting things like "Ate at new sushi place on Hawthorne. Was good!" and "liking" their friends' wall posts about hilarious things their kids said.
Do you believe the role of the intellectual/critic has changed in your lifetime?
I think it's changed for the better. Even in the '70s and the '80s, there was this unbearable preciousness, members-only kind of mindset around criticism. And that hasn't changed in some major publications. But I think the internet has started to democratize the field, and we're seeing more voices from people who have been traditionally ignored — women, young people, black and Latino writers, LGBT/queer critics. (Again, not all publications have opened up to these groups, and it's going to be fun to watch them die because of it.)
What's your favorite basketball team and why?
There is only one team, my friend: The San Antonio Spurs. They're not flashy (I admit that is a huge understatement), but they commit to the fundamentals, they commit to their community, and they work. I have an enduring affection for the nice guys, and they're the nicest team in history. Also, Coach Gregg Popovich likes Russian authors and David Foster Wallace. (This is true.) How can anyone dislike that? Besides my friend Erin, a Portland librarian who is brilliant, charming, and sweet, but is somehow nonetheless a Houston Rockets fan? My second favorite is the Portland Trail Blazers, because I live here now, and am also easily injured, both physically and emotionally.
Which basketball player best exemplifies your critical approach?
I have two answers: James Silas, who played for the Spurs in the '70s, was called "Captain Late" because he always played his best in the fourth quarter. And although I hate deadlines more than I hate even the Lakers, I do my best work under pressure. Also: Tim Duncan, because he's a huge nerd. And they're both hard workers, and writing is, obviously, really just work.
Read Michael Schaub:
Review of Alan Heathcock's Volt
Review of Barry Hannah's Long, Last, Happy
Reviewing Gary Shteyngart's Super Sad True Love Story