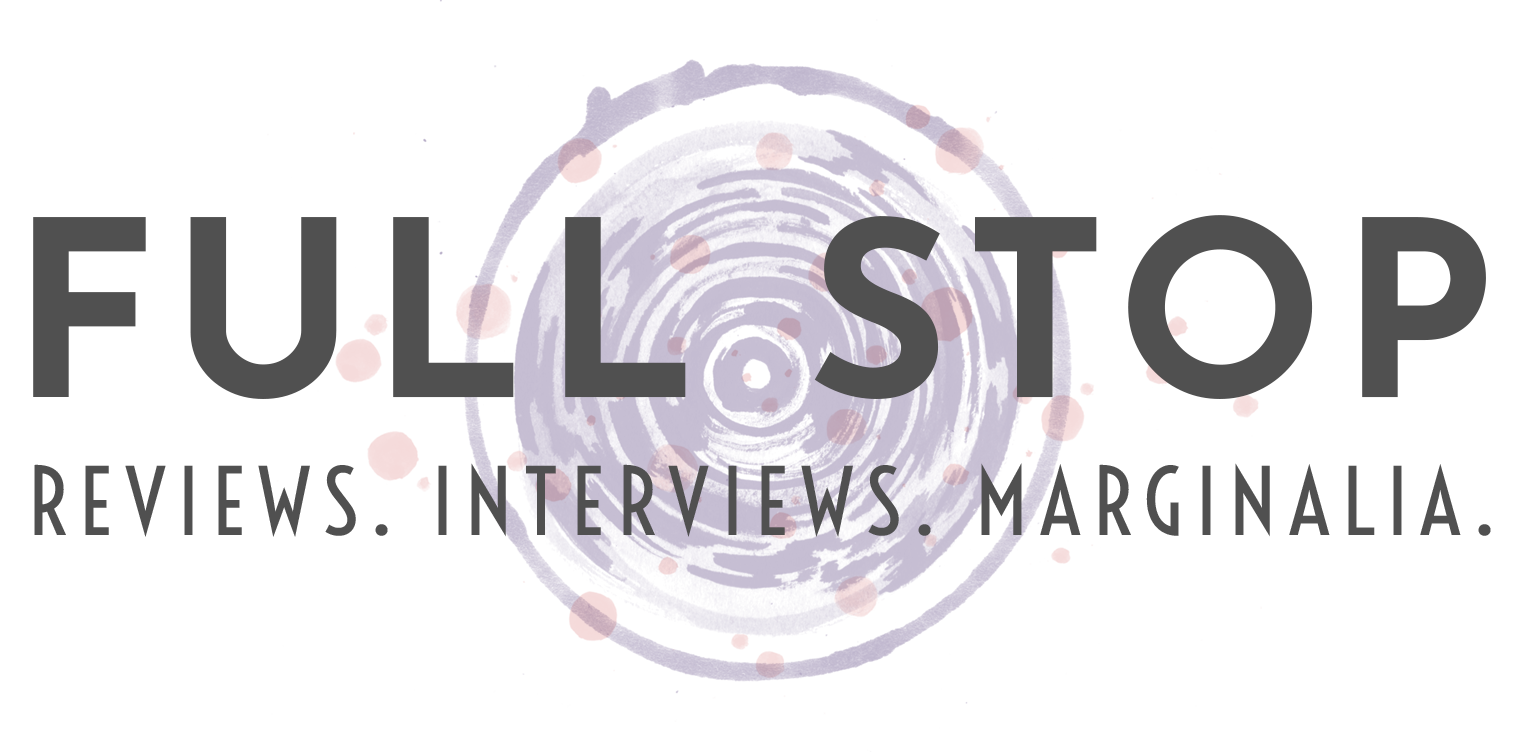 Despite spending roughly 80% of my waking hours reading books or writing about them, I don't attend very many readings — or at least not as many as I should. On Monday evening Reviews Editor Max and I attended a reading by two friends of Full Stop, Gary Shteyngart (FS Interview here) and Victor Lavalle (FS Interview here), at the historic 92nd St. Y in the Upper East Side and it was the kind of event I want every reading to be: a reminder that, above all else, reading is about joy and connection with not just words, but with people as well. (note: upcoming lit events at the 92nd St. Y are listed at the bottom of this post)
It helps, of course, when the people involved are two of the funniest, sharpest writers working today. The word "young" usually precedes the word "writer" in both cases, but, having followed Shteyngart's career since the beginning and having just tore through Lavalle's latest novel, Big Machine, I can't think of very many writers over 40 or under 40 who are the same league as these two. It also helps that Lavalle and Shteyngart are both brilliant performers who add texture and depth to writing that is already overflowing with both. They were a joy to listen to — if I listened to audiobooks (and if it didn't take away from time in which they could be writing more books) I'd want these guys reading their work.
Lavalle began by reading from the first few chapters of Big Machine. The novel opens with one helluva hook — ex-junkie Ricky Rice is slipped a bus ticket to Vermont with a cryptic note, "You made a promise in Cedar Rapids in 2002. Time to honor it", while cleaning a disgusting bus station bathroom in Utica, NY — but the real appeal of the excerpt Lavalle read (and the novel itself) is his prose, which crackles and explodes with bursts of wit and sadness and genuine humanity. I started Big Machine an hour after the reading ended and barely stopped until I finished it. There's plenty of McCarthy-ian evil and violence in the novel — characters are left to die in bathtubs and basements; one character turns homeless men and women into suicide bombers — but there's even more humor and redemption and strange, unlikely connections between broken people who may have given up on themselves but won't give up on one another. In short: comparisons to both Ralph Ellison and early John Carpenter are deserved.
Shteyngart read from the chapter in Super Sad True Love Story in which Lenny and Eunice visit Lenny's Russian immigrant parents in Long Island (incidentally, this is Max's favorite chapter in the novel and may very well be mine as well). Shteyngart opened by cracking jokes about his handsome, flashy book cover ("it tested well with the youth market," "if you have a daschund it can play twister on it!") before reading one of his book's funniest chapters. An added treat: Lenny's parents were read with the Russian accent viewers of the book's trailer will recognize. I've already written extensively and glowingly about Shteyngart and Super Sad True Love Story (my review of the novel is here), so I'll stop myself short.
Q & A's miss more often than they hit, but the Q & A that followed the reading was a rarity: at 15 minutes or so, it was too short. Shteyngart and Lavalle are both incredibly funny on the fly, and despite having published lengthy interviews with both, I always want to hear more. Perhaps the most interesting thread that emerged in the Q & A was Lavalle and Shteyngart's different assessment of the state of the novel. Shteyngart was expectedly pessimistic about the novel's future ("There's no present left" in the age of the internet, today "our biggest enemy is reality" and "there are more writers than readers.") while Lavalle voiced my own perspective: that there is hope.  "Change can seem like loss to someone who isn't changing," he said. Amen.
Stray observations:
– Chris Jackson, Lavalle's editor at Spiegel & Grau, delivered what was easily the best introduction I've ever heard. Too often, introductions at readings are dull affairs — the equivalent of listening to the pull quotes and blurbs that litter the backs of books — but Jackson, who listed his favorite things about each of Lavalle's books, knocked that shit out of the park. He was hilarious and self-deprecating, while offering really, really smart observations about Lavalle's work. We need more Chris Jackson's at readings (and in publishing in general, perhaps). Props.
– Not enough young people! Seriously, you could hear the hard candy during some of the silences. The 92nd St. Y offers what is, in my opinion, the best series of talks in New York City (its only $10 for folks under 35, too) and we (that is, the people under 35, who, according to Facebook, make up the majority of our readership) need to jump on that shit.
– When asked about their favorite fat characters in fiction (obese protagonists have appeared in both authors' works), Lavalle said: "The person I secretly want to redeem is Orson Welles." To which I say, hell yes. Well played. Lavalle misidentified Welles' Falstaff movie though — it's Chimes at Midnight, not Touch of Evil.
– Are there any novels set in the "not too distant future" that aren't either dystopian or Utopian? Also, how likely is it that an illiterate America would be obsessed with something as foreign sounding as an apparat? Those are probably my only two quibbles with Super Sad True Love Story and they are petty and insignificant.
Upcoming Events at the 92nd St. Y:
3/20 11 AM Why Translation Matters Part of the Y's "Books and Bagels" series, this is one we highly recommend: Clare Cavanagh (translator of Polish poets) and Edith Grossman, Gabriel Garcia Marquez's finest translator and the "foremost Spanish-to-English translator of our time" discuss, well, why translation matters. Read Grossman's incredible speech, On Translation and Garcia Marquez, and marvel.
3/21 8 PM: A Celebration of Czeslaw Milosz Robert Hass, Adam Zagajewski, and Clare Cavanagh honor the great Polish poet.
3/28 8 PM: The Tenth Muse with Adam Zagajewski Zagajewski curates an evening of readings by lesser known, international poets.
3/31 8:15 PM Bei Dao and Roseanna Warren Two accomplished poets read from their work.
4/17 11 AM Michael Slater on Charles Dickens Also part of the "Books and Bagels" series. Michael Slater is the author of an acclaimed biography of Charles Dickens and widely believed to be the greatest living Dickens scholar. Slater will discuss Shakespeare's influence on Dickens.
4/27 7:30 PM PEN World Voices Festival: (Digital) Revolutionaries and the Middle East In an event we are very, very excited about, Rula Jebreal (former Lebanese Minister of Culture), Ghassan Salamé (Palestinian journalist) and bloggers and activists from the region discuss technology's role in the revolutions that have recently dramatically altered the Middle East.