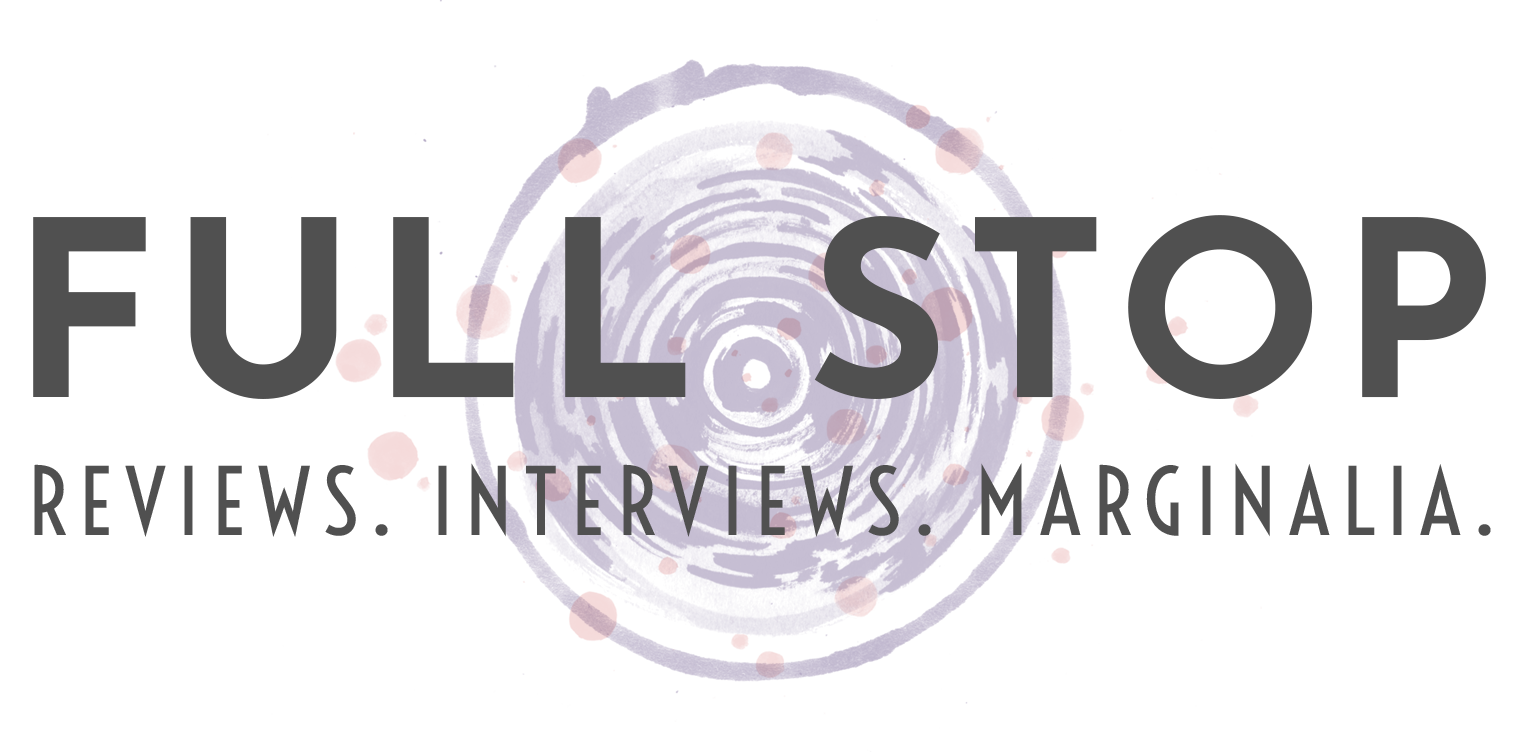 This essay was first made available last month, exclusively for our Interviewer and above level Patreon supporters. If you want to support Full Stop's original literary criticism, please consider becoming a Patreon supporter.
Named by and in part for her mother, Lida Estelle Oldham Franklin Faulkner was assessed, early in the game, by mother Lida just so: "You're not beautiful, so you must be charming."
Despite that maternal critique, a few contemporaries did give thumbs up to certain aspects — and sections — of Estelle. Her tinyness (five feet, four inches; weight fewer than 100 pounds) drew approval from Billy's brother John, who described Estelle as being "dainty, like a fairy." Either Billy's brother Jack or Billy's cousin Sallie Murry Wilkins Williams (depending on the source) compared Estelle, favorably, to a partridge. Young Estelle's hair color? "Dark red" or "reddish brown," also depending on the source. The childhood pal who thought 'Stelle's figure and teeth mighty fine? Cousin Sallie Murry, again.
Maybe again.
Or maybe not.
If Sallie Murry did in fact consider Estelle Oldham's looks fetching, she hailed among the female minority. In Oxonian Emily Whitehurst Stone's memory, Estelle "looked like skin and bones, a walking skeleton." Meta Carpenter, Faulkner's Hollywood lover, derided her rival as a "pale, wasted creature" who bore the "stamp of a small Mississippi town." Even Dean Faulkner Wells, who adored her aunt and had no competitive ax to grind, described Estelle as "very thin. Her legs looked barely strong enough to support her…her arms too weak to raise a cup of her beloved chicory coffee to her lips."
There is no clear evidence that Lida Senior's eldest child dismissed, disbelieved or, heart of hearts, disagreed with the opinion that she lacked beauty capital in its fullest payload sense. As such, and if so, charming for Estelle Oldham Franklin Faulkner would have to do the trick.

*
Taxing work, charming.
A goal/aspiration/attainment requiring continuous, unflagging effort. No skating on past accomplishments. No resting on laurels. Charming last week was charming last week. Simply by appearing on the scene, beauty collects admirers. Charming is a campaign, demanding study, practice, coordination, nuance, precise calibration, minute observation, impeccable timing. Charming is all about receipt, response, reaction, effect. To succeed, charming depends on transaction. The other is its focus, its achievement dependent on audience. Charming's coin? Persuasion, flattery. Neither a core tenet nor central to its methods: accuracy. As necessary, charming shaves, inflates or grandiloquently ignores what passes for truth.
Not everyone who travelled early or later in Estelle's circles approved of those rules of exchange. She "lies all the time," first husband Cornell Franklin complained to his mother, Mamie Hairston. "If you could only tell when she's telling the truth." Second husband Faulkner, in 1952, warned his editor Saxe Commins: "In ten minutes, she can have you believing that black is white." After her mother's death, Jill Faulkner Summers floated this theory: "Sometimes, I guess, she came on too strong with the charm." Came on strong but failed to convert every mark, including Faulkner's literary-mentor-turned-frenemy Phil Stone, who pronounced Estelle "not worth a damn to anybody."
Insider perspectives/evaluations, those.
What an outsider gleans about the particulars of William Faulkner's childhood sweetheart and wife must be gleaned through the filters of published interviews with the good folk of Oxford, Bill's family and friends, Estelle's children and grandchildren, Bill's literary acquaintances, Bill's paramours and Estelle the Widow; letters written by Estelle and Bill; memoirs written by kin (John Faulkner's My Brother Bill, Dean Faulkner Wells's Every Day By the Sun, Malcolm Franklin's Bitterweeds); memoirs by and/or about Bill's paramours (Meta Carpenter Wilde's A Loving Gentleman, Lisa Hickman's William Faulkner and Joan Williams: The Romance of Two Writers); documentaries such as William Faulkner: A Life on Paper; and a pile of biographies, authorized and un-, first out of the hatch Joseph Blotner's two-volume version in 1974.
What those public sources of information in combination suggest about Estelle Oldham Franklin Faulkner to at least one outsider is this: despite Southern Belledom's near-useless training, the girl-and-woman in question did what she could with the resources at her disposal, maneuvered and performed, despite setbacks, with as much finesse and aplomb as she could muster, accepted her beauty deficit as an operational disadvantage but not, in the final analysis, an insurmountable obstacle to negotiations in Oxford, Mississippi, Honolulu, Shanghai, New York, and Charlottesville as a single miss, as the wife of Cornell Franklin, as a divorcée, as the wife of literary lion William Faulkner, and as William Faulkner's widow.

*
In Faulkner biographies, Estelle Oldham tends to show up early, the devil in the divergent details. Discrepancies abound, starting with her age. In Blotner's biography, Estelle clocks in "a year and a half" ahead of Faulkner, a spread that gets picked up and recorded in several subsequent studies. In William Faulkner and Southern History, biographer Joel Williamson corrects his predecessors, reducing the gap to "actually only seven months," Estelle born in February and Faulkner in September of 1897. Why the confusion? Perhaps because Estelle "blossomed early," Williamson conjectured.
In Oxford, Estelle's house, described as "sumptuous" by Louis Daniel Brodsky (William Faulkner: Life Glimpses) and "commodious" by Stephen Oates (William Faulkner: The Man and the Artist), was a quick scoot from Buchanan Avenue-based Billy Falkner. (He added the "u" to his surname later.) The financial fortunes of both families waxed and waned over the years, but in 1903 Lida and Lem Oldham's fortunes were on the rise, Maud and Murry Falkner's on the decline. The Oldhams considered themselves superior to the Falkners and made no secret of their rating. Regardless, the Oldham and Falkner kids hung out together. From Sally Murry, as quoted by biographer Williamson: "Billy loved Estelle from the time he was old enough to have a girl"; Estelle was "boy crazy from the age of thirteen."
Also arty.
Estelle sang and played the piano, instructed musically by her mother. Teenagers 'Stelle and Billy read poetry together, collaborated on stories and drawings. Calorie-conscious Estelle's breakfast consisted of dry toast and black coffee. Until Maud Falkner put a stop to the nonsense, her son, in imitation, ate and drank the same. Estelle loved to dance; Billy did not. Sulking, he'd watch from the sidelines, Estelle's dance card filled, first slot to last. In high school Estelle dated Ole Miss college guys (chaperoned by mother Lida), collected fraternity pins and the occasional marriage proposal. At sixteen, she left home to attend not the finishing school of her choice (Stuart Hall in Staunton) but the Daddy-picked Mary Baldwin Seminary. A truncated adventure. After a single year at Mary Baldwin, Estelle returned to Oxford and, in the fall of 1914 or 1915 (sources disagree), entered Ole Miss either as a "special student" or run-of-the-mill undergraduate.
In an interview conducted by Louis Daniel Brodsky, first published in The Southern Review and later collected in Life Glimpses, Victoria (Vicki) Fielden Johnson revealed that grandfather Cornell Franklin wanted to be a professional baseball player. Instead, the Ole Miss law grad became a hard-driving legal eagle, judge and businessman, prospering in Columbus, Mississippi, Honolulu, and Shanghai. Five or seven years (sources disagree) older than Estelle, Cornell became and remained smitten, long distance. After professionally establishing himself in Hawaii, he wrote directly to Lida Oldham ("My dear Mrs. Oldham"), requesting that she "give" Estelle "to him," a request not considered untoward by the recipient. Cornell's matrimonial project enjoyed enthusiastic backers in both families. His mother, Mamie, and Lida Oldham, longtime chums, agreed that a Cornell/Estelle merger would be just dandy. Mamie Hairston promptly provided the engagement jewelry, a "double diamond ring," that Estelle with comparable speed pretended to misplace (Blotner). A wedding date was set for April 1918. Invitations, printed by Tiffany & Co., were dispersed. Despite Estelle's decided reluctance and Billy Falkner's profound misery, plans for the Oldham/Franklin nuptials proceeded.
Did Estelle pass the night prior to her wedding in tears? Another area of dispute. Among the yea-sayers: biographers Williamson, Oates and Blotner. In Blotner's rendering, a "sympathetic great-aunt…sat with" the weeping Estelle throughout the night and come morning announced her intention to intervene with Lem Oldham "and make him call this wedding off." In response, Estelle fatalistically declared: "It's too late."
Roses and lilies from Lida Oldham's garden spruced up the Episcopalian church. The bridesmaids wore gowns of pink georgette crepe, the bride a dress of white satin brocade trimmed in rose point lace with a court train. The groom's attire included a dangling saber. En route to her new home in Hawaii, Estelle saw ocean for the first time. Her first child, Victoria (nicknamed Cho-Cho), was born ten months later in Honolulu, Cornell's base of operations until he divined greater prospects for success in China. In 1923, Estelle gave birth to her only son, Malcolm, in Shanghai. In whatever country or time zone, Estelle and Cornell liked their entertainments. Both husband and wife drank prodigiously. (Estelle curtailed her eating, not her drinking.) Both also gambled: Cornell at cards, Estelle at "high stakes" mahjong (Blotner). When such diversions ceased to divert, Estelle returned home for extended visits. In either 1926 or 1927 (sources disagree), she arrived in Oxford with her two children and without her husband and stayed put. The end of the Franklin/Oldham marriage wasn't made official by divorce until 1929 (in February or April, depending on the source). In June of that same year, the divorced mother of two married again.
Among biographers' explanations/excuses/bewilderments regarding this development: "That Faulkner pined for Estelle is both puzzling and touching. She had treated him very badly, and there had never been much between them, sexually or intellectually" (Jay Parini, One Matchless Time: A Life of William Faulkner); "She had no one else to turn to. Her nerves were gone, her mind, too. He was her last hope" (Oates); Faulkner "must have seen that he was stepping into a doomed relationship…but couldn't stop himself" (Parini, again).
From daughter Jill Faulkner Summers: "I don't think of them as a happy couple, but they were happier with each other than they would have been with anybody else."
From Estelle's second groom, the much quoted quip: "They don't think we're gonna stick, but it is gonna stick."
Whether or not "it" should have stuck is a separate debate.

*
Compared to her first, Estelle's second wedding was a stripped down, low-key affair. No biographer describes the wedding party's apparel. Because no Episcopalian minister would officiate the wedding of a divorcée, the couple married at College Hill Presbyterian Church, Estelle's sister Dot the sole attendant. After the fact, Estelle wrote her parents a letter, quoted in its totality in Judith Sensibar's pro-Estelle biography, Faulkner and Love: The Women Who Shaped His Art. Addressed to "My Darling Mama and Daddy," it reads in part: "I'm not asking for forgiveness, for I wouldn't do that, but I do pray you to try and realize that I honestly love Bill and believe that after all these years, I have at last found peace and understanding in marrying him."
Peace and understanding.
Such were her hopes.
In Pascagoula on her second honeymoon, during a night of heavy drinking, Estelle, dressed in what Dean Faulkner Wells described as a "silk dinner gown," walked into the Gulf of Mexico and kept walking. Was or wasn't it a suicide attempt? As evidence that Estelle's self-harming attempts were nothing new, Blotner quotes the unnamed "daughter of one of (Estelle's) friends." According to that source, while married to Cornell, Estelle showed up in Oxford "with bandages on both wrists." Dean Faulkner Wells's recreation of the Pascagoula event ends with a question:

William watched from the gallery. "She's going to drown herself," he shouted. One of the dinner guests sprinted across the lawn into the shallow water, grabbed her just before she waded into the channel, and dragged her, struggling against him, onto the sand. Why didn't her husband try to rescue her?

Jill Faulkner Summers pooh-poohed the suicide interpretation and labeled the episode "pure fake," an example of her parents' dramatics. If her mother had truly wanted to end her life, she'd have gone for a "quicker and cleaner" method, Jill told biographer Sensibar. In the late 1960s, in an interview that coincided with her Charlottesville art show, -Estelle was asked why she painted "underwater scenes." Her response: "I am deathly afraid of the water; yet the sea fascinates me. I keep wondering what can be under the sea" (Williamson).

*
Back in Oxford, the newlyweds rented the first floor of Duvall House on University Avenue from Miss Elma Meek. Their accommodations included a drawing room, two bedrooms, dining room, kitchen and bath. Estelle's piano and other furniture were transported and duly installed; help was hired to assist Estelle with the housework and childcare. Cornell sent monthly support checks for Malcolm's and Cho-Cho's upkeep not to Estelle but to Lem Oldham, who, depending on the cash flow in the Oldham household, did or didn't hand over those funds to the Faulkners (Sensibar). While the blended family lived in Duvall House, Faulkner published The Sound and the Fury and wrote As I Lay Dying. Did he share his writing with his wife? Sources disagree. "Certainly he could not rely on Estelle for advice about his novels or stories" (Parini). "Now (Faulkner) showed Estelle, not Phil Stone, what he was writing" (Williamson). If Williamson's account is correct, Phil Stone's ferocious enmity toward Estelle gains a motive; it fed on grievance.

*
Career going well, in 1930 Faulkner decided to buy the house he'd rename Rowan Oak. He paid in installments, total purchase price: $6,000. With the "old Bailey Place" came four or fourteen (depending on the source) acres of hardwood and cedar, terrain that had been part of Bill and Estelle's childhood playground (Blotner). Built by Robert Shegog in the 1840s (precise year disputed), the house was a Greek Revival two-storey structure, featuring a central, four-columned portico and constructed on a south-facing, elevated plot.
In the Life on Paper documentary, newspaperman Phil Mullen, editor of the Oxford Eagle, accuses Faulkner of acquiring the property because he "was a plantation man…. He was trying to live like his great-grandfather did."
In grave disrepair when the Faulkners moved in, Bill's "plantation" lacked plumbing, electricity, central heating and window screens — an essential in mosquito country. The foundation beams were rotten; the roof leaked. The house, according to Faulkner's Rowan Oak (University Press of Mississippi), "had not been painted in memory."
Move-in day, one female on the scene plopped down on the porch steps and wept at the shabbiness of their new domicile. That weeper was Cho-Cho, according to Cho-Cho's daughter (Brodsky). Biographers Williamson and Oates name Estelle the culprit. Reports across the board credit Faulkner with taking on many of the home improvement tasks himself, from jacking up the foundation to replacing wallpaper to restoring floorboards. Estelle's furniture, including her piano, once again moved house. Plumbing, electricity and central heating were eventually installed, and over time, when solvent, the Faulkners added brick terraces, bedrooms, a sewing room, an arbor for scuppernong vines and other structural upgrades to the house and grounds. Even so, the final result didn't impress every visitor. Called in to counteract a prolonged drinking binge by his prize author, New Yorker Saxe Commins communicated his impression of Rowan Oak in a letter to wife Dorothy: "A rambling Southern mansion, deteriorated like its owner…. The rooms are bare and what they do contain is rickety, tasteless, ordinary."
Between acquisition and Commins's scornful evaluation in 1952, much drinking and much else had transpired at Rowan Oak.

*
For the premiere of the film based on Faulkner's Intruder in the Dust, Dean Faulkner Wells remembers Estelle, an accomplished seamstress, whipping up an "iridescent orange taffeta dress with wide sash" for granddaughter Vicki. Also, according to Faulkner Wells: when aunt Estelle "chose to be" — telling tag — she "was a consummate hostess…master gardener and lady of the house," who set an "elegant table" with silver goblets and finger bowls, a "gourmet cook" whose specialties included "exotic curries and chutney dishes."
Did the creator of that bounty pick at her plate while the rest of her guests chowed down? One imagines so.
Their first winter in residence, Bill and Estelle began a tradition of hosting an elaborate Christmas dinner at Rowan Oak for a slew of Oldhams and Falkners. Overseeing production of that first feast: an exhausted Estelle, who continued to weigh in at fewer than one hundred pounds, six months pregnant.
Estelle's history of difficult deliveries and ongoing anemia concerned John Cully, her Oxford doctor and the man William Faulkner later claimed to have taken a shot at in retribution. Born prematurely, January 10, 1931, the Faulkners' first daughter, Alabama, lived only ten days. Estelle never saw her baby. She was not immediately told of Alabama's death or consulted about funeral arrangements. She did not attend the burial. Consigned to bed at Rowan Oak, she remained under heavy sedation. After Alabama's death, grief briefly reunited the Faulkners as a couple. Attending a University of Virginia-hosted Southern Writers event that fall, geographically separated from his equally disconsolate wife, Faulkner wrote: "I don't think that I will need to tell you to give my love to the children, any more than to tell you that you already have about 1,000,000 tons of it yourself. But I do, nevertheless. Oh well, just darling, darling, darling."
That same year in November, still anemic and physically frail, Estelle joined her husband in New York. Neither she nor Bill had emotionally recovered from their loss. Bill was drinking tremendous amounts of alcohol; Estelle, after a shopping excursion, became "hysterical" in her Algonquin Hotel room, tore at her dress and tried to jump out the window, according to Dorothy Parker. At Bennett Cerf's apartment overlooking Central Park, Estelle told her host: "When I see all the beauty, I feel just like throwing myself out the window." While taking the precaution of leading her elsewhere, Cerf made the mistake of assuring Estelle she didn't "mean" what she'd just said. "What do you mean?" she countered. "Of course I do" (Blotner).

*
In June 1933, despite her own poor health, Estelle gave birth to a strapping baby girl, the instantly adored and cherished Jill. Jill's existence and only that, insisted Meta Carpenter, kept the doting dad from divorcing Estelle.
After Jill's birth (or the 1934 addition of a separate bedroom for Estelle at Rowan Oak — sources disagree), the Faulkners reportedly ceased to have sex. Granddaughter Vicki disputes the idea that the separate bedroom arrangement indicated Estelle's "frigidity," noting "contraceptives were largely unknown then" and that, at age thirty-six, Estelle was already "a tired, sick lady." Biographer Oates's two cents: "Not that he wanted her anymore." Meta Carpenter, in her memoir, assures us William Faulkner definitely and ardently wanted her. Prior to their bedding, Carpenter relates: "Womanwise, I sensed the tumult of his blood within him when we stood face to face, and the strain he felt at being close to a desirable young female."
In 1936, during their first stay in California as a family of three, the Faulkners eventually settled at 620 El Cerco, just north of Santa Monica. Jill acquired a white bulldog. After Bill returned from work at the studio, he and Estelle socialized with the Hollywood set. Clark Gable stopped by for drinks; to entertain guests, Estelle played the piano. For reasons unclear, Bill arranged for Estelle to meet his young lover, employed either as director Howard Hawks's secretary or a script supervisor (sources disagree). Carpenter came to dinner as the supposed girlfriend of the Faulkners' mutual acquaintance Ben Wasson. In situ, Estelle seems to have stuck with the charm tactics. The following morning, however (according to Carpenter), Estelle telephoned Wasson in a fury and informed him she hadn't been fooled "for a second…. I know that the person you brought to my house is Billy's girl out here and not your girl at all!"
In June 1944, Estelle and Jill again joined Faulkner in Hollywood. For their 1944 home base, the Faulkners rented a "pink adobe apartment house" off Sunset Boulevard and, as a family, played miniature golf and went to the beach (Blotner). Eleven-year-old Jill took riding lessons at the same riding school attended by Elizabeth Taylor. Her father bought her a "mare," Lady Go-Lightly. At summer's end, to accommodate Jill's school schedule, mother and daughter set off by train for Oxford. They were two hours into the journey when Faulkner sent a telegram to be "delivered en route" to Estelle, asking: "ARE YOU ALL RIGHT." If, when, or what Estelle replied, biographer Blotner does not specify.
*
As have other literary writers who took up screenwriting, Faulkner declared often and loudly a loathing for the job and Hollywood. He also carped to new gal pal Joan Williams about California's "beautiful damned monotonous weather." What Faulkner didn't hate about California, Hollywood, and screenwriting was the paycheck — and his wife felt the same.
Faulkner met Joan Williams in 1949, when she was 20 and he 52. Getting Williams to bed proved to be a protracted, three-year struggle, according to Lisa Hickman in William Faulkner and Joan Williams: The Romance of Two Writers. Via her own testimony, Williams sought writing advice from Faulkner, not a romantic liaison. Dean Faulkner Wells judged the Williams affair "more destructive than any other" to Estelle and Bill's marriage because of Williams's proximity in Memphis and because the affair, an open secret in Oxford, became fodder for humiliating (to Estelle) gossip. Biographer Parini tells of a "Mrs. Smallwood" who took it upon herself to inform Estelle at the beauty parlor that Faulkner and Williams "had been seen in a juke joint in Memphis." Against this threat to her marriage, Estelle took direct action. In a face-to-face standoff with Williams at the Peabody Hotel in Memphis, Estelle demanded to know Williams's long-term agenda. Did she intend to marry Faulkner? Williams's swift negative seems to have brought Estelle's interrogation to a close; the dalliance, however, continued. In 1952, Faulkner gave Williams the handwritten manuscript of The Sound and the Fury but soon retrieved and transferred it to Saxe Commins for "safekeeping." Some years later, a married Williams wrote to Faulkner, asking that he return the gift; Faulkner elected not to reply (Hickman). After Faulkner's death in 1962, Williams filed a lawsuit against the University of Virginia to obtain the manuscript. "Finally a lawyer got me $25,000 for it," a bitter Williams told biographer Hickman, "which is a pittance because it's worth millions now." Williams waited until after Faulkner's death to publish, as fiction, an account of their affair. She did not wait for the death of Faulkner's widow.
In a 1954 letter to Saxe Commins, a "hurt but not despairing" Estelle allows that "in all probability" had she "been an aspiring young writer," she would have "accepted" Faulkner's attentions as "avidly as Joan did" (The Brodsky Collection, Volume II: Letters). Open to interpretation, whether this summation represented a true perspective shift or subterfuge, a bid to convince Commins that she, the injured wife, was taking the high road. In any case, Estelle was behind the times in terms of identifying her husband's current flame. In biographer Williamson's phrasing: Estelle's "information on her husband's love life in the spring of 1954" was "sadly dated…. She had not yet even heard the name Jean Stein," Joan Williams's nineteen-year-old replacement.
Granddaughter Vicki maintains Estelle "never burdened anyone with the knowledge of Pappy's affairs, except in her letters to Saxe and Dorothy Commins…they were the only people she confided in. And she never, never told her children." Of Estelle's chosen confidantes, one of the pair, it would seem, didn't quite deserve her trust. According to Joan Williams, Dorothy Commins tattled to her about Estelle's age and appearance insecurities, detailing the contents of Estelle's Rowan Oak bathroom cache, a stockpile of "every known jar of cream…that had ever been invented…to make you look younger."

*

In facsimiles of her letters, Estelle's handwriting is spidery, spiky, jagged. In her letters in general, but specifically to the Comminses, Estelle labors to come off charming. Ever prompt with her thank-you notes ("Please let me thank you again and again for your marvelous hospitality"), she nevertheless invariably apologizes for not having written sooner ("Do forgive an erring mortal!"). She apologizes for not having sent Dorothy a promised pair of gloves sooner ("Forgive me for being so lazy!). She apologizes for intruding on their time ("Please let me apologize for my phone call at such a busy hour for you — Am sure you were at dinner and maybe had guests!"). In her letters she is fond of dashes, overly fond of exclamation marks ("…how good it is to be Home once more!" "My stay with you was joyous!" "Such courage usually wins!" "A very Happy New Year to you — and of course it will be!" "Jill is ecstatic over the Books — so am I!").
Forced gaiety.
Desperate gaiety.
A dancing-fast-as-I-can sort of gaiety.
Every now and again she compliments herself — lacking, one assumes, an influx of praise from others. In July 1953, after a so-called friend divulged Faulkner's latest romantic exploits, Estelle assures Saxe Commins: "I have managed a stiff upper lip — and retained my dignity." In December of that same year, in and around her usual keeping-up-appearances banter, she asks Commins plainly, poignantly, for basic information regarding her husband's whereabouts: "P.S. No word from Bill since the Friday before he was to leave on Monday — Did he get away?"
In 1956, an "anonymous caller" offered Estelle information about a "Miss Stein" for five hundred bucks (Oates). In his cups, Faulkner confirmed his affair with Jean Stein. Again Estelle took up her pen to write to Saxe Commins: "I know, as you must, that Bill feels some sort of compulsion to be attached to some young woman at all times — it's Bill — At long last I am sensible enough to concede him the right to do as he pleases." According to Dean Faulkner Wells, believing "her marriage had reached the breaking point," Estelle offered her second husband a divorce in 1957. He declined the offer.

*

In Faulkner and Love: The Women Who Shaped His Art, Judith Sensibar rhetorically but pertinently asks of William and Estelle Faulkner: "What access does one have to the inner landscapes of two alcoholics, both children of alcoholic fathers and grandfathers? The disease itself is all about opacity and emotional unavailability."
In his biography, Stephen Oates serves up a scene of Bill and Estelle, companionably hooking up, end of day, for a pre-dinner cocktail on the east veranda of Rowan Oak, enjoying the twilight, neither immediately drinking to excess.
A rare occurrence in Faulkner lore, such a description of tempered imbibing.
Together and apart, Bill and Estelle could and did drink to oblivion, falling off furniture, puking, taking to their beds where they fouled themselves with piss and shit and blacked out entirely. Both went on an extended binge following Jill's 1954 wedding, leaving granddaughter Vicki to try "to keep at least the beds clean of vomit and excrement and everything else." When Estelle "woke up from bouts like that one," Vicki told biographer Brodsky, "she never knew anything that was going on or what had gone on. She would just take another drink and pass out again." Jill believed her mother drank "as an escape." And when she wanted to achieve that escape, Estelle started drinking "at daybreak" (Sensibar). Apologists for Bill tend to blame the creative life/real life quandary. Faulkner's "binges were, in a sense, a way of taking a forced vacation — from the pressures of life, from the urgencies of his imagination" (Parini). Even the pro-Estelle faction takes pains to distinguish between Estelle's brand of alcoholism and the alcoholism of her husband. In Dean Faulkner Wells's summary: "Pappy in his later years could drink socially; Aunt Estelle could not. One drink led to a bender."
Excessive drinking hospitalized both Faulkners, Bill holding the edge in those statistics. Over the years, Estelle was also hospitalized for hemorrhaging and kidney problems. Before having surgery to remove severe cataracts, her vision had become so blurred that she had difficulty reading what she'd written in letters. She remained dangerously thin and anemic. But to the surprise of many and surely herself, sometime during the mid-1950s (sources disagree as to the precise year), Estelle joined Alcoholics Anonymous, stopped drinking altogether and never again took up the practice, remaining sober beside her still drinking husband and throughout the ten years she survived him. In granddaughter Vicki's blunt assessment of Faulkner's non-contribution to that lifestyle change: "I don't think he felt she ever would have the guts to do it, but she did quit, and without too damn much help from him, either" (Brodsky).
It was also during the 1950s that Estelle began to hit the road without her husband, travelling with Jill to Mexico in 1953 and alone to the Philippines, Switzerland, France, and Italy in 1955. Appealing to Saxe Commins to provide hotel (not restaurant) recommendations for her time in Rome, she wrote with her customary complement of dashes: "Want some place easy to find my way to and from — Not being a linguist, will doubtless find it difficult to go to all the places I'd like — anyway — intend seeing and doing all I can."
This, too, was the decade in which the Faulkners' residence alternated between Oxford and Charlottesville, professionally because of Bill's gig at UVA, personally because Jill had settled in Charlottesville with her family. In 1959, to remain close to the favored daughter, Bill and Estelle opted to make the move permanent and purchased the house they'd been renting on Rugby Road. Jill was now an accomplished horsewoman; in his leisure hours her father tried to be an accomplished horseman. Estelle read, painted, and abjured alcohol. To observers, during their final stretch together the Faulkners seemed to coexist more peaceably, giving the impression that some measure of the damage and distance between them had been repaired.
That they might have grown too tired or uninterested to keep up the quarrel is a hypothesis nowhere offered.
After Faulkner's death in 1962, in control of the narrative, Estelle pulled out all the charm stops for reporters and biographers who showed up at her door, pushing the "we were always sweethearts" fairy tale version of the couple's turbulent history and resuscitating the anecdote of watching little Billy Falkner ride his pony down South Street and declaring on the spot, age seven, that she meant to marry the boy, an ambition achieved.

*
From the exterior view, the second-storey balcony of Rowan Oak appears narrow, a little cramped, but assumes significance in connection to the ghost story Faulkner fashioned to amuse and rattle the kids. In outline: lovely Southern belle Judith Shegog falls for a Yankee soldier and longs to marry him; her father objects. Denied her true love, the bereft leaps from the balcony, breaks her neck, lies buried beneath a Rowan Oak magnolia, her ghost a midnight rambler. In Charlottesville, Estelle painted Judith Shegog's ghost; she "believed in ghosts," affirmed granddaughter Vicki.
If the New York stories are true, Estelle must also have believed — or hoped — that leaping to one's death cured misery.
Inside the house, first floor parlor: Estelle's worse-for-wear Chickering piano, the ivory missing from several keys. In the foyer: a staircase both resident drinkers had tumbled down more than once.
Prior to Jill's wedding ceremony and before the serious drinking began, Estelle posed on these stairs for a formal, black and white photograph in mother-of-the-bride finery: veiled hat, evening gloves, her shimmery dress cinched tight around her tiny, tiny waist. (A 2006 color photograph catches Jill Faulkner Summers, in chic black sheath, climbing these same stairs, gazing upward, as if preparing to encounter a few ghosts of her own.)
In the hallway joining dining room and kitchen, where Estelle canned quince preserves in formidable summer heat: the Faulkners' black telephone, the numbers of friends and kin scribbled in ink and pencil on the wall above. Because only Estelle answered the phone at Rowan Oak, it was here that Faulkner "conspicuously" propped a snapshot of Joan Williams — an act of "intentional cruelty" and "spite" that appalled niece Dean, living with the Faulkners at the time.
Estelle's response to that specific provocation?
Not disclosed.
Estelle's upstairs, back bedroom is spacious, multi-windowed, and bright. Although A Visitor's Guild to the Literary South describes her lair as more "ornate" than her husband's, this visitor is hard pressed to find basis for that verdict. There's an easel set up beside the bed, but otherwise the furnishings are on par with those in Bill's quarters. An unremarkable vanity and chest of drawers, a hardback chair with worn seat pillow, a white chenille bedspread. Other than standard issue wallpaper, nothing decorates the walls. Possibly the guidebook author considered the air conditioning unit "ornate." Far less mysterious and vague: the indictment framed and posted outside Estelle's bedroom, detailing the appliance's origin story. "Due to her husband's dislike of air-conditioning, the window unit was added the day after Faulkner's funeral."
Extravagant appliance, insensitive widow.
Or, in the vernacular: The bitch waited a day, but just.
Among the titles tucked into Estelle's bedroom bookcase: Basic Documents in Medieval History; Kenneth Stampp's The Peculiar Institution: Slavery in the Ante-Bellum South; Alphonse Daudet's Lettres de Mon Moulin; Bishop Fulton J. Sheen's Way to Happy Living; and Stephen Longstreet's Senator Silverthorn, marketed as "the giant new novel about a great Jewish politician, the women who loved him, and a choice that can destroy him." Missing from the bookcase and the world at large: Estelle's novel, titled either White Beeches or White Beaches (depending on the source) — a rather significant tree for sand swap. According to biographer Sensibar, Estelle started the novel in China during her marriage to Cornell and revised it, after they'd separated, in Oxford. In 1927, Faulkner typed up the manuscript and submitted it to either Liveright or Scribner's (sources disagree). It was rejected. After that single pass, Estelle destroyed the work, infuriating her recommender, and thereafter, so it would seem, left the novel writing to Bill.
Because the curious can only peer into Estelle's bedroom, a waist-high Plexiglass barrier barring entry, it takes a bit of craning to spot the scales leaning against the far wall, steps shy of her bathroom door.
Why such a placement?
Could she not bear the suspense of travelling those extra few feet to check on a pound gained or shed? Or was that gadget later shifted onstage to underscore the vanity of Estelle Faulkner, albatross around genius Bill's neck?
Whichever the truth, those scales are a heartbreaking sight.
To charm, a woman need not be beautiful, but in Estelle Faulkner's universe, that woman must ever, ever, ever be thin.

Kat Meads is the author of 2:12 a.m., a collection of essays inspired by insomnia.