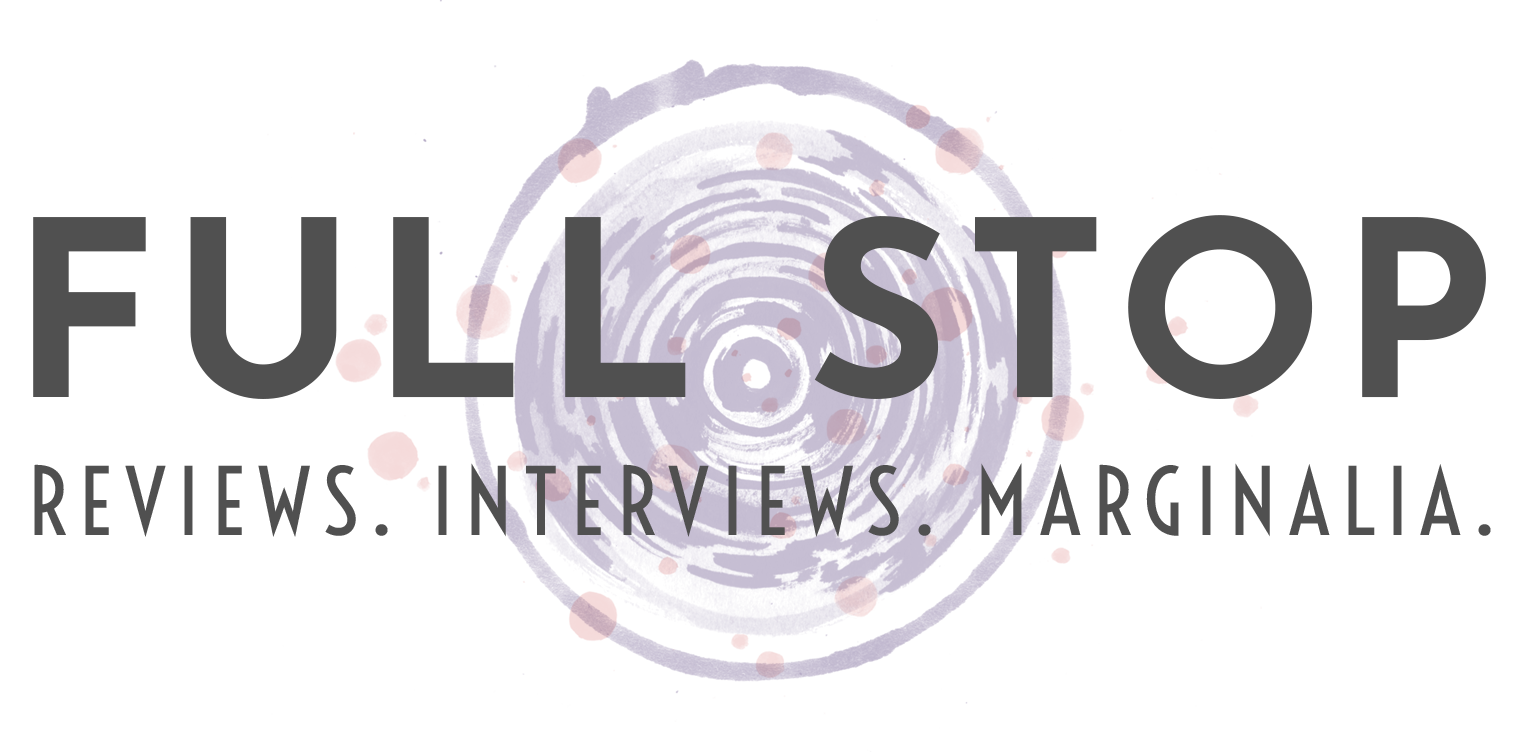 [University of Texas Press; 2019]
My most memorable encounter with Hanif Abdurraqib's work was hearing him read it out loud. At a crowded summertime edition of a Brooklyn reading series, he read excerpts from his 2017 book They Can't Kill Us Until They Kill Us, as well as, luckily for us, an essay from his forthcoming collection They Don't Dance No' Mo'. The unpublished work he shared was about Whitney Houston's performance at the 1988 Grammys, where she sang I Wanna Dance With Somebody in slippery heels and the stiff body of someone who can't actually dance. Abdurraqib had the crowd wrapped around his finger during the reading, transforming the energy of the room into that of a party among your closest friends. His words careened towards joy before falling off the cliff into the realities of survival, and grief, and the salvation of being close enough to feel the heat radiating off another person's body. I had never seen the performance he was describing, but he provided the images to conjure it and the presence to bring me deep into its folds.
After the reading, I went home and found a grainy version of the video on YouTube. Filled with feeling from the reading, I was confused with what I was watching. The performance was exactly as Abdurraqib had described, but only half as interesting. This could be for several reasons — my having been too young to witness firsthand the magnitude of Whitney in her rise; the impossibility of translating the essential phenomenon of one medium into another; my whiteness forming barriers around my sense of feeling for the nuances Abdurraqib wrote of in his essay. I think primarily, though, the reason is this: Abdurraqib can tell better stories about music than sometimes the music can tell about itself. I Wanna Dance With Somebody remains a perfect song, and remains Whitney's, but the story of her performance at the 1988 Grammys belongs to Abdurraqib.
When Hanif Abdurraqib writes about music, he writes about its potential to bridge generations and peers, and he builds his narratives from the seeds of his own feelings. In Go Ahead In The Rain, his history of A Tribe Called Quest, he adds new layers to this critical perspective, writing from the POV of an avid fan, a sober historian, and a Black man who feels deeply in a country that insists on numbness. The book is about A Tribe Called Quest, and hip-hop in general, but it is more so about how Abdurraqib himself digested every beat that played through his Walkman headphones. The pleasure of Abdurraqib's writing — whether the subject is Whitney Houston or Q-Tip — emanates from the singular way he experiences music. He can take one note and extrapolate an entire psychic history, both of his own world and the world of the musician. He also, literally, feels music with a level of detail and sensitivity far beyond the average listener. It reinforces how music can offer unlimited possibilities for connection. All it really requires is that you tune in.
Abdurraqib opens Go Ahead in the Rain in the past and quickly collapses time through the musical traditions of Black America. Jazz fades and DJ Grandmaster Caz and Disco Wiz appear, soon followed by N.W.A., Public Enemy, and finally A Tribe Called Quest and The Native Tongues. He is equal parts casual and morally urgent as he writes these narratives, laying the groundwork for the political, geographic, and sonic schisms that would develop. At one point, when describing the 1977 blackout in New York City, he asks the question of when hip-hop became political and when it became dangerous. "I like to imagine that hip-hop became political when someone threw the first rock or brick into a glass door or window and walked inside a store to retrieve a mixer," he writes, "that hip-hop  became political when it took food out of one person's mouth to put food into another's." Later, after jumping from East to West and describing the origins of N.W.A.'s "Fuck Tha Police," he completes his thought: "it became dangerous when those people being fed realized they had the power to feed themselves forever off the power they had." This entanglement of power and music, material realities and art, is the heartbeat of any hip-hop history, but by layering his own vigorous lyricism on top, Adburraqib can communicate the political dynamics without sacrificing the visceral punch.
He takes detours several times throughout Go Ahead in the Rain, using moments in the history of A Tribe Called Quest as openings into his own personal memoir or the cultural saga of Black America. It is an active and enthralling way of telling a history; no story is a closed loop, and the narrative's center shifts with each new point of entry. Halfway through the book, Abdurraqib takes one such detour to tell an abbreviated story of Jet magazine. Abdurraqib compares the magazine's decision to publish the photo of Emmett Till in his open casket, and the subsequent energizing of the Civil Rights Movement, with the magazine's decision to publish the photos of Otis Redding after his fatal plane crash. The former made visible and highly-public the era's realities of racist horror, but the latter had less productive effects, instead indulging in pain and tragedy as consumption (this tension also appears frequently in They Can't Kill Us Until They Kill Us, which focuses on music released at a time when incessant photos and videos of police brutality brought visible Black death into the world of passive social media engagement). In this case, he highlights the Redding moment to point out the missing story in the photo: the survival of Ben Cauley, one of the members of the Bar-Kays, and how he remained tortured by his own survival until his own death just a few years ago. Abdurraqib focuses on this turmoil to point out how "the often-untold story about Otis Redding's death is all about what it is to be unable to save the people you love, even though you want to."
The story of A Tribe Called Quest is filled with moments of being unable to save the people you love, namely related to the long-standing conflicts between Q-Tip and Phife Dawg. When Abdurraqib arrives at Phife's own death in the book, the narrative lands with the built-up energy of the powerlessness of experiencing a loved one's death and the power of finding solace in your own tribe. The tragedy of his young end and the weight of all it carried fills the pages of Go Ahead in the Rain, and Abdurraqib consciously navigates the complications of hip-hop superstardom with profound empathy.
Abdurraqib builds effortless connections in his writing, and one of his primary tools is the frequent use of the second person, which recalls the writing of another incomparable critic, Jonathan Gold. Gold used the second person to remove himself from the center of the eating experience, in order to create points of access for the far-reaching cuisines and environments of Los Angeles. Similarly, Abdurraqib uses you to create a sensation of being one among many. When he writes how "[t]hey fashioned themselves as outsiders," they, of course, being A Tribe Called Quest, he can then transition into saying "and the thing about fashioning yourself as an outsider is that no one can call you anything that you haven't already decided for yourself." We are all the outsiders here, and we are all gravitating towards the sound. His specific and intuitive writing develops a universality when he addresses the second person. When he describes the experience of developing a crew and of fighting alongside said crew — "It would behoove you to have a crew" is a frequent refrain in the book — he is sitting next to you while he does it, carrying the conversation with a rhythm of connection and revealing things about your own life that you may have previously disregarded. It's a participatory writing style, one of wide-eyed feeling. This sets him up to write letters to Q-Tip, to Phife, to Ali Shaheed Muhammad, to Phife's mother, and suddenly the you is an artist, an idol, but the intimacy and care remain generous and close.
Embracing the personal is key to receiving Abdurraqib's writing. Not merely the personal aspects of his own story, of which he includes many, but the fundamental association between music and deeply personal experiences. Popular music provides the soundtrack to our most extreme emotions, and Abdurraqib asks that you accept this and open your world to exploring the depths alongside him.
A Tribe Called Quest, then, is a tour de force subject for the writer, because their story is as compelling as Abdurraqib's way of telling it. A Tribe Called Quest's music and Abdurraqib's writing are hands lifting the foot of the other up to the highest echelons of storytelling. Abdurraqib is a poetic and sonic writer, so reading his work is also an act of listening and feeling his timing. His writing and his subject feed into each other, necessitating a reading break to queue up Bonita Applebaum or Jazz (What I Got) or Space Program, leaving you wondering whether it's the rhythm of his writing or the music that's hitting you the most.
Read an excerpt from Go Ahead in the Rain here.
Annie Lloyd is a writer living in Brooklyn by way of Los Angeles.