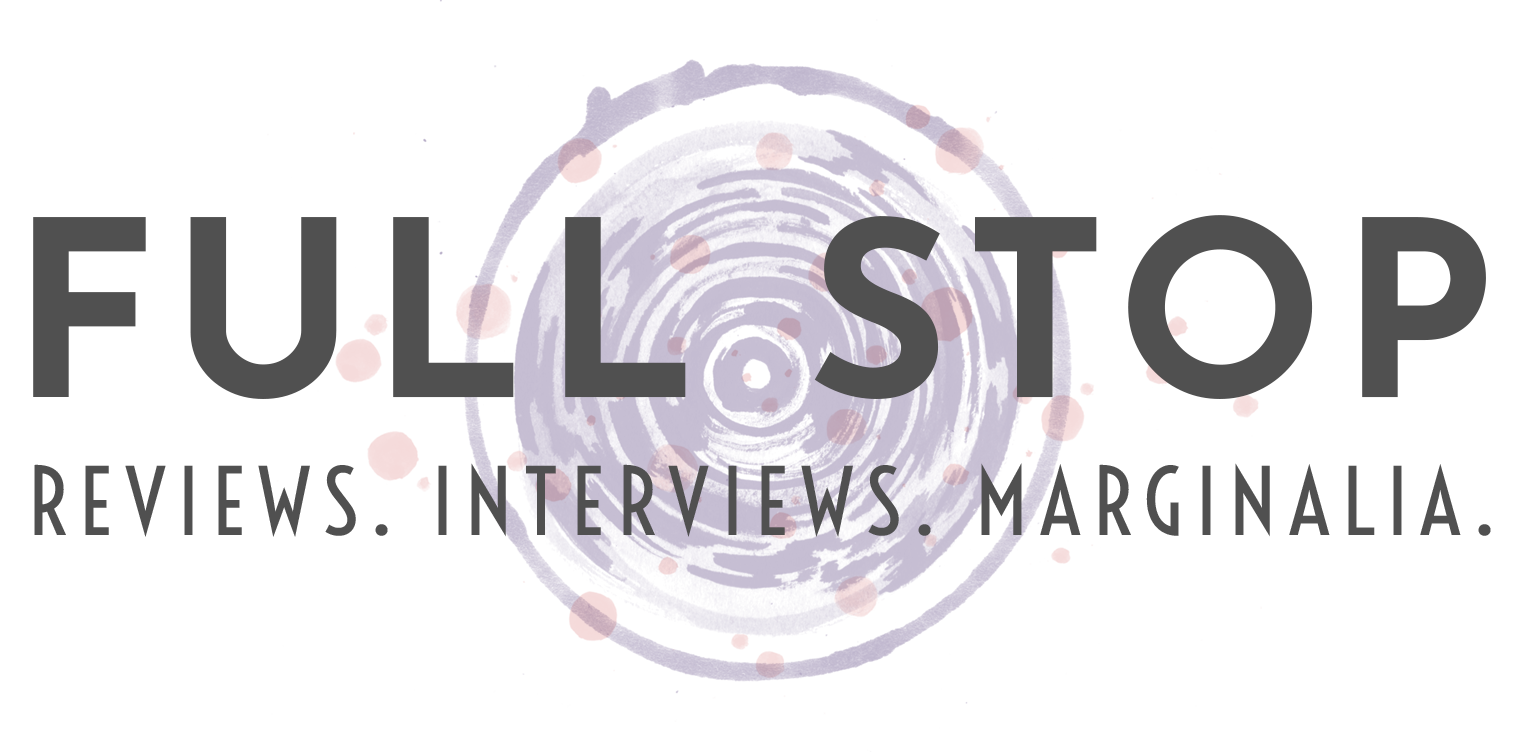 [University of Minnesota Press; 2018]
Tr. from the French by Matthew Cripsey and Louise Burchill
It is, by any measure, the perfect morning to write something. I'm in the sweet spot between my second and third cup of coffee, my inbox is clean (or at least manageably so), and the cat is still snoozing within petting-distance. I have nothing to set right.
I sit. I count the times the cursor blinks at the end of yesterday's last paragraph, increasingly feeling like I came out of the wrong subway stop in a city I half-know and the world is bent at an unrecognizable angle. I try writing a passage from something I know by heart, something beautiful that like most beautiful things probably should never have come about — I highlight, I delete. I repeat a few times just to see the sentences blink on and off the page, playing like I'm actually in control of something. But I still feel my mind unfolding along an axis that'll soon swing me over a dark place anybody who's had writer's block knows all about.
This is anxiety. In a more dramatic register, this is anguish. The French word, angoisse, as the refreshingly candid translator's note preceding Évelyne Grossman's The Anguish of Thought points out, spans mundane and metaphysical significations, similarly to its more recognizably philosophical German cognate Angst. During freshman year my Intro to Philosophy TA gave me the best definition of Angst/angoisse/anguish I've yet come across: Whereas fear has an object, anguish only has a subject. That is, when you see a dog baring its teeth and stepping towards you, you are afraid; when you have to step away from the edge of a cliff, not because you're worried about falling but because you might just jump, you are in anguish. It's not a question of wanting to die (whether at the edge of a cliff or in the face of a writing deadline) but of facing the fact that you simply don't know yourself — that there are forces at the core of your being that exceed the subject you think you are. This is why when you stare past the lip of the earth beneath your feet, that abyss, as a philosopher's saying goes, stares back into you. Or as a poet more pithily put it, this is why "je est un autre [I is another]."
In The Anguish of Thought, Grossman doesn't shy away from the cliff's edge but her main point is to bear witness to what wonders can be born out of the gap between oneself and oneself. Anguish is, after all, the core watchword of modernism, beloved of avant-garde artists, writers, and thinkers since the salons of the mid-nineteenth century. It's what makes The Scream scream and what gives the protagonist of Nausea nausea. Cultivating her investigation out of particularly fecund examples of modern writing, Grossman makes the more general point that where we go when we transgress the limits of our supposed "insular sufficiency" is the space of creativity tout court; after all, when we sit in front of canvasses and blank Word .docs we are in all essentials trying to exceed ourselves, trying to think what we cannot think, make what is not there be there. "Poetry" comes from a Greek word meaning "to make," and Plato banished poets from the Republic not because he didn't like poetry but because poets had the power to make things that are not, to be otherwise. This power is one that can undo states, whether political or ontological.
But despite its grand implications, Grossman's newly translated book on anguish is not a revolutionary missive or philosophical tract. It is much more modest and for that reason more profound. What it investigates is how a small set of twentieth-century philosophers and writers undertook, each in his own way, a "profound experience of depersonalization," one not dissimilar to that which anybody inevitably experiences when confronted with the blank page/cliff's edge. Derrida, Levinas, Lacan, Foucault, Beckett, and Blanchot — with a minor role played by Georges Bataille — form The Anguish of Thought's dramatis personae, and though they've all been trotted out in too many major productions to count, Grossman's at times magnificently adept close-readings show that there is still life in the old boys. As might be expected, this meticulousness at times detracts from the overall investigation — one overlong disquisition on the function of the particle "ne" as well as the book's final chapter, which is more or less centered on hunting for anagrams in Thomas l'Obscur and which even Grossman admits may be "somewhat excessive," come to mind. In addition, the way she occasionally plays fast and loose with highly fraught concepts of negativity, depression, madness, and dissociation at times kicks up a marked whiff of fetishization. As someone of the opinion that we really need to start shearing ourselves of that tradition of reverence before the idol of the Self-Hating Artist, reading Grossman's (however well-intended) efforts to recuperate suffering as a motive force for creativity can sometimes read as irresponsibly romantic. In this way her early brushing-off of, for example, "anxiolytics and antidepressants" and "behavior psychologist[s'] . . . invention of OCD" will read as what it is: a blinkered, outmoded dismissal of very real psychological issues and perfectly valid ways of addressing them. Sure, let's reclaim anguish as a space of invention and growth from a wellness-culture that has perhaps too precipitately cordoned it off. But we can do this without pretending like the cliff's edge is any less dangerous than it actually is.
On the whole, though, the way The Anguish of Thought is written is an object-lesson in academic writing that frankly doesn't suck. It is rigorous without being overdetermined, instructive without being pedantic, and clearly seeks to open avenues of thought rather than shut them down. The last short scholarly work geared toward a general audience that I reviewed for Full Stop had the quality, like an irritating uncle at a family gathering, of being simultaneously superficial and overblown. Grossman's book is the direct opposite, being both penetrating and unpretentious, and joins Arlette Farge's The Allure of the Archive and Carolyn Kay Steedman's Landscape for a Good Woman on the very short list of general-audience academic works I consider consummate joys to read. This might be because she herself approaches texts with joy in mind — ecstasy or ec-stasis being anguish in a major key, where the experience of being beyond oneself is a delight, guides the final lines of her introductory chapter and forms the methodological basis of The Anguish of Thought: "Just as we can only view certain contemporary installations by moving ourselves with them in space," she says of the works she investigates, "we can only read these texts by upending our linear conventions, by exiting the orthogonal frameworks of our thoughts, by dissociating ourselves from ourselves. Reading is a joy." I won't attempt to say it better myself.
Cory

 Austin Knudson is a graduate student in Comparative Literature and Literary Theory at the University of Pennsylvania. For him this mostly means writing about porn, Nietzsche, and climate change, and trying to prove how intimately related those three really are.