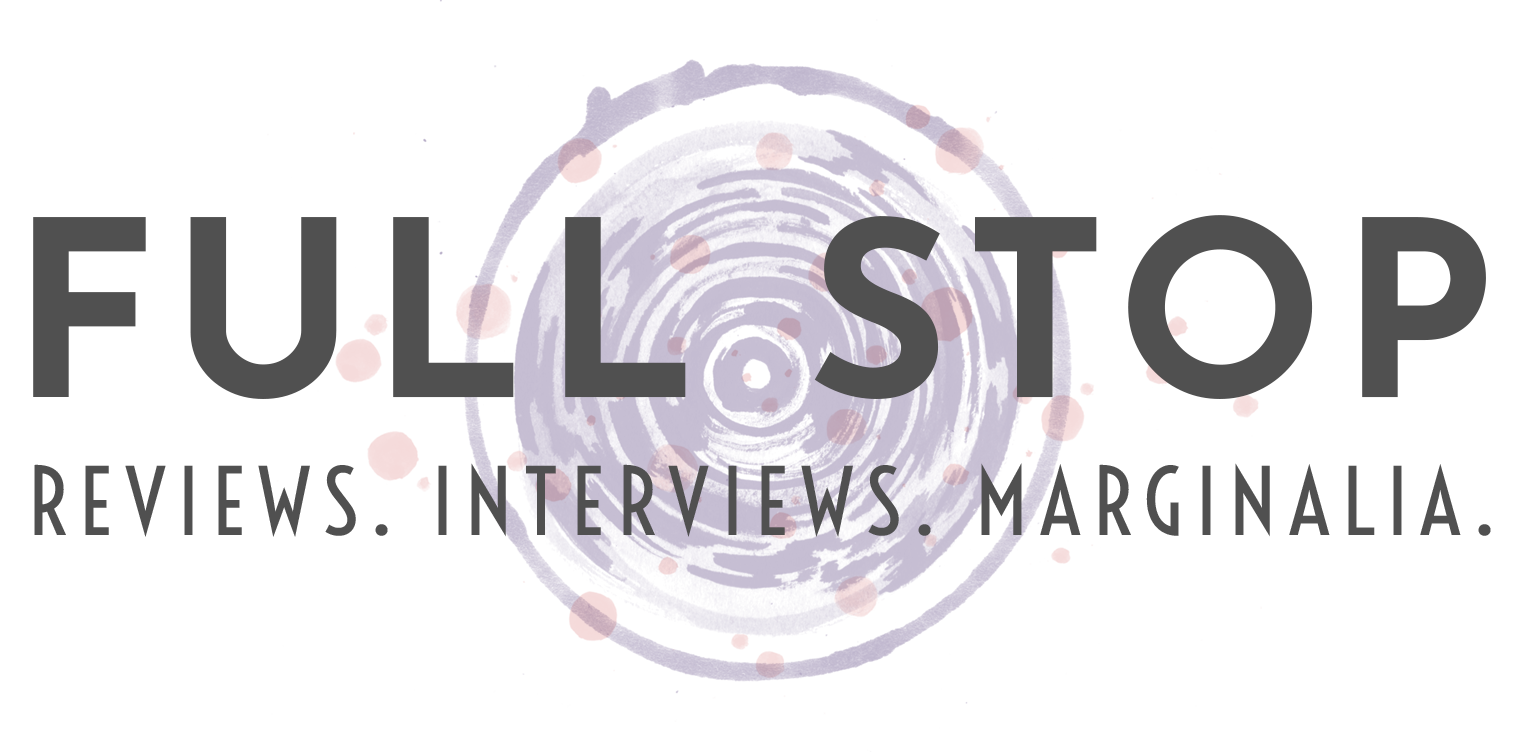 [The following is an excerpt from Teklife/Ghettoville/Eski: The Sonic Ecologies of Black Music in the Early 21st Century by Dhanveer Singh Brar (Goldsmiths Press; 2021) published with permission of the press. This piece was originally published in Full Stop Reviews Supplement: Summer 2021. Subscribe at our Patreon page to get access to this and future issues. Your support makes it possible for us to publish work like this and make it available to all.]
First up are the shuffles, then come the thuds. Alternating between the shaken hiss of the former sound and the hollowed weight of the latter, there is seemingly nothing else to be heard aside from their interplay. Until, after a few seconds, the toxic thrust and metallic drips arrive, washing over and working around the opening elements.Then we have steel-reinforced slams, adding a hint of menace to the increasing vibe of detached angularity. All of these sounds are funneled through the treble channel, exposing the rough, synthetic, and lethal edges of the composition. Despite what might appear to be their disparate relationship to each other, this collection of sounds has been arranged with a bubbling propulsiveness.
Whilst all this is going on there is a voice using the shuffles, thuds, drips, and pulse to conduct a performance. Thee phrases uttered appear to be telling us something significant about a new music and the people who make it, yet at the same time these "words" are enunciated in ways which make them indivisible from the accompanying soundscape. The performer is maneuvering their voice through this phonic terrain as if it is under immense pressure, whilst also enjoying the combativeness. Then it all stops. And the opening figures start up again, this time with a different voice in combination. There follows a third version with a further new accompanying vocal, and even a fourth arrangement.
The object described above is MC–producer Wiley's "Ice Rink Vocal EP 1." The annotations pertain to the "Ice Rink" riddim. Kano, Riko Dan, Breeze, and Tinchy Stryder are the MCs whose skills are showcased successively on each of the run-throughs of the track. "Ice Rink Vocal EP 1" serves as an introduction to the aesthetic sociality at work in the Grime scene for two reasons. Firstly, Wiley is considered the "Godfather of Grime," the figure who first shaped its imperatives and attitudes. Secondly, to grasp Grime at its forceful best we need to pay attention to "Ice Rink Vocal EP 1" as an impression and reconfiguration of the scenarios in which it was made.
With the production of the "Ice Rink" riddim and its release as a "Vocal EP," Wiley was able to conduct a phase-shift from what, retrospectively, can be considered the prefigurations of Grime. As a member of the "Pay As You Go Kartel" (made up of Maxwell D, Major Ace, Playa, and God's Gift), Wiley had been embedded in the Dark Garage sound (Garage being the House-influenced style which took over Jungle's dominance as the sound of London in the late 1990s), where with the emphasis on heavy bass-lines and a reduction in vocal harmonies, the MC began to take prominence. Slimzee, the crew's DJ, pioneered this development by cutting dubplates made up of slowed down Jungle alongside Dark Garage that allowed "Pay As You Go" to showcase their 8-bar skills.
Still at this late stage prior to the emergence of Grime, the MCs were set on top of the mixes almost as an accompaniment. In addition, the soundscape they were barring over was recognizably a warped version of the Garage's bubbling, slinky, sensual template exemplified by Dem 2's "Destiny," with the faint trace of songlike structures, a busy palette, and the use of drums and bass as structuring devices. It was with the "Ice Rink" riddim that Wiley took a leap beyond the parameters of Dark Garage into what is now understood as Grime. The fact that he redesigned himself as an MC who also produced the track, signaled a shift in status which precipitated the importance of this riddim. An arrangement of clicks and shuffles with a comparative absence of bass-lines, to say that "Ice Rink" was minimal does not quite encapsulate its sensations. Announcing an "emaciated" production style with nearly all frameworks exposed, Wiley's decision to strip out the rumble of the lower frequencies left behind an asymmetrical construction. The trick though was in the retention of the propulsions that defined London bass culture, but in the form of a throb which meant "glinting, fragmentary melodies" were placed in the foreground.
The new terms of order being put forward by this, and the spate of Wiley-released riddims (rhythm tracks) alongside it ("Igloo," "Ice Pole," "Colder Bass," "Eskimo"), had numerous implications. They gave MCs the lead in a reorganized sonic terrain, due to the space now afforded to whoever was holding the mic. With a chrome pulse taking the place of any noticeable bass-lines, MCs could go to work on forging original oral signatures. This is not to say things got easier for them. Instead, Wiley's sound-world forced through the capacity for MCs to generate a new aesthetic imprint. Given prominence by Wiley's productions, the exposure meant the quickest-thinking and adaptable MCs shifted from the status of hype merchants to lyrical stylists, with some even designing their own tracks to suit the changed parameters. Thus, the MC–producer arrived as a new entity through Wiley's prowess. The combination of precision in production and oral bravado on the mic his methods allowed for meant the grain of the new experiments in riddim began to operate as speculative simulations of MCs' and producers' lived experience.
As is indicated by the names he gave his productions, there was a frozen quality to his output that led Wiley to initially name his style "Eski-beat." Whilst it is noteworthy to point out how the naming of his sound marked a period of unstable, yet productive, genre identification until several strands settled under the eventual name Grime, it is necessary for us to pay close attention to the psycho-social resonances of "Eski-beat." Wiley was able to claim the mantle "Godfather of Grime" because he was located in what are considered its heartlands: Bow, in the E3 postcode of Tower Hamlets. As a zone two area of inner East London, Bow was cut off from the rest of the city, not so much in terms of distance (the financial and retail districts were a bus or tube ride away), but through the institutional forces of race and class that determine London's geography. The estates branching off Roman Road were organized by a stark functionality, and it is not difficult to hear in the echoes of Wiley's "coldness and rigor" the domesticated industrialism of these surroundings. More than just architecture, it was Wiley's psychic relationship to the precarity embedded in the estates that generated the form of Eski-beat:
I'm a winter person but the cold . . . sometimes I just feel cold hearted. I felt cold at that time, towards my family, towards everyone. That's why I used those names. I was going to use "North Pole" but I didn't even get that far. It was all things that were cold because that's how I was feeling. There are times when I feel warm. I am a nice person but sometimes I switch off and I'm just cold. I feel angry and cold.
Photographer Nico Hogg and the writer (as well as founder of the electronic music label Keysound) Martin Clark have zeroed in on the relationship between Wiley's role in the formation of Eski-beat (as the first iteration of Grime) and the ecology of Bow. Discussing a Hogg image of Clare House tower block (one of Wiley's childhood homes in the area) Clark makes the following comment:
Often called "the godfather of grime," Wiley spent part of his upbringing in Clare House, so when Keysound put out a 12" vinyl that (with his blessing) sampled one of his works, Nico took these shots of his former abode. Cold, industrial and undoubtedly violent at times, Clare House is a suitable answer to the questions about grime's origins. Sharp angular planes look brutal and foreboding, like inverted prison defenses. Inhuman CCTV cameras cling to inorganic walls, peering down over barren environs distrustfully. Yet between the two iron cages springs life against the odds: small plants growing from the concrete rock face. In many ways that's a perfect metaphor for the genre: a vital, creative culture that despite the odds stacked up against it, grew out of the grime.
Such coldness, equal parts aesthetic and existential, did not mean 'Eski-beat' was an angst-ridden solo project for Wiley. Instead it was put to use by the MC–producer in order to ensure that within its own settings, Grime flourished. Wiley's lethal glass-like riddims did not simply flood the pirate airwaves and local record stores with only his name attached, but they were populated with other MC talents, such as those heard on "Ice Rink Vocal EP 1." Reaching the point at which he had established a club night ("Eskimo-dance"), Wiley's desire to become one point within a self-generating experiment reflects the way that, as seemingly alien and frozen as Grime sounded, it was also always a communal endeavor. To peel off and try to go it alone was beside the point. 'Eski-beat' (as one of the many iterations that came to be known as Grime) was so embedded into the social relations and landscape of Bow and its surrounding neighborhoods that it demanded a specific type of ambition from the artist:
I won't come to the road. I never will. I'm happy here, you hear what I'm saying? I go to any ghetto in London and stand up and rep myself, and show them love. You get what I'm saying?
Wiley's was not the only name ringing out in the East London experiment that was Grime. Other MC–producers appeared and urgently took on the task of compressing local geography, collectively generated atmosphere, and the social demand for musical innovation into the invention of new riddims. By 2004 it was Lethal Bizzle's "Pow! (Forward riddim)" that signaled the capacities of Grime.
If ever a 12" was designed to function like an assault weapon then 'Pow!' was it. The "Forward" riddim, taken on its own terms, is deceptively simple, with little variation beyond the "madly gyrating loop" of a screaming melodic line and blazing drum pattern, interrupted by single percussive kicks. What makes this track is that all of these elements are working relentlessly towards a singular affective purpose: to intensify Grime's pulse mechanism to the level of a forearm smash. The ferocity is not an entirely independent feature of the riddim alone, but also comes about through the sheer weight of MCs loaded onto the 12". In just over three minutes we encounter Fumin, D Double E, Forcer, Flow Dan, Neeko, Napper, Demon, Jamakabi, and Ozzie B, alongside the producer. Given only sixteen bars to make use of Lethal's template, almost the entire surface area is taken up as the performers hurtle through the riddim.
Similar to Wiley's "Eski-beat," the symbiosis of riddim and MCs that generates "Pow!" operates as a phonic manipulation of the environment in which it is made; in this case though it takes on different features of the terrain. To understand the geography of the Grime scene in the early 2000s, it is important to grasp that, as Martin Clark wrote in 2005, it was "a microcolony within a city so culturally insular vast swathes of Londoners are oblivious to its way of living." The urbanists Paul Watt and Anthony Gunter have ascribed this sense of isolation which imbued Tower Hamlets and Newham from the late 1990s onwards to a combination of the economic restructuring of the city and a state-led program of neoliberalization which "brought increased socio-spatial polarization in London . . . and the enforced concentration of a deprived, multi-ethnic working class into marginal spaces." Conversely, according to Simon Reynolds, this generated an autonomy, insularity, and acute attentiveness to territory that became essential to the capacity of the sound:
Its absolute heartland consists of a few square miles of in that part of East London not served by the Tube. In truth it's a parochial scene, obsessed with a sense of place, riven by internecine conflicts and territorial rivalries (the intense competitiveness being one reason Grime's so creative).
Grime, as a system of social and musical experimentation might have been born of isolation and taken on the appearance of insularity, but this did not mean it was without relation to the rest of the city. The eastern boroughs in which it was formed were amongst the most economically unstable, but directly across the river, bearing down on the local landscape, was the financial district in Canary Wharf. Pay close attention and it becomes clear how much this monolith of "futures, champagne and bad debt" is a reference point for the Grime scene:
That's where all the yuppies are. We're just over the road and it's one of the worst boroughs in England.

Canary Wharf is like our Statue of Liberty. It pushes me on. It's like all the money is there and it's an inspiration to get your own.
There is a disjuncture here, resulting from the combination of proximity and distance between Grime's "microscopically local" landscape and the architectures of finance, that becomes a fuel for the levels of propulsion heard in "Pow!." The appositional rub between the metropolitan concentration of finance capital and a seemingly underdeveloped microcolony means that, as Dan Hancox writes of MC Fumin's bars on "Pow!," the track becomes a space generating mechanism:
"buss" meaning to re a gunshot, bust a move, or strike out, express yourself — find space and freedom. Grime in its first ash of youth was thrilling because it was claustrophobic, a hectic cacophony of beats and synth stabs, channeling the high-rise tension of tower blocks, the limited horizons and possibilities. But just like real claustrophobia, it demands freedom — and space.
It is this repurposing of claustrophobic tension into a tool for creating territory that illuminates the overloading of MCs in the confines of "Pow! (Forward riddim)." Such was the soundscape of "Pow!" when played in clubs that the record received censure from venues hosting Grime dances. It seems as if the degrees of weaponization encoded into it had a corresponding effect on dancers, producing in them hyperbolically congealed bursts of energy. These responses from audiences and club operators to "Pow!" give some indication of the ecological scope engrained into the phonic materiality of Grime. It has something to do with the way Lethal Bizzle's track appeared to conjoin Grime's situation on the psycho-social margins of London, the friction of its proximity to the architectures of high finance, and the customary constrictions placed upon the social life of those whom Bizzle refers to as "East London's nest." To go a stage further, "Pow!" sounded like a dynamic reconfiguring of these relations, to the extent that the 12" carried with it the threat of territorial expansion from the microcolony.
For the Ru Sqwad crew local geography was similarly a factor in their presentation — the regular appearance of Canary Wharf in promotion shots and videos offering evidence of an association with landscape. Yet, the defining features of their sound illuminate something else besides the aesthetic engineering of territory, sonic composition, and vocal performance in Grime. Rapid, Dirty Danger, XTC, Slix, Tinchy Stryder, and Shifty Rydos were barely teenagers when their productions marked them out as a force to be reckoned with. "Functions on the Low" and "Pied Piper" are riddims which represent one portion of the Ru Sqwad palette. Held together by intricately weaved melodies, these riddims carry traces of Wiley's emaciated Eski-sound, in that the drums are skeletal background effects and the bass is all but absent. The difference is that as a production unit Ru Sqwad chose to assemble bold emotive compositions, where myriad synth lines are projected with such fullness that they appear to sing.
At the other extreme there are the crew's "Tings in Boots" and "Raw to the Core" riddims. Whilst some melodic emphasis is present, the dominant features on each of these MC templates are the snaked drum patterns and wobbling, buzzed, bass throbs. Particularly with "Raw," the staccato nature of the bass means rather than giving weight and structure to the production, it pushes at its limits and threatens to overwhelm the framework.
Riddims with such marked distinctions in characteristics became the bedrock for Ru Sqwad's reputation as a production–MC collective, especially on their Guns & Roses mixtape series. The ability to contain this range of colors within the output of a single crew was due to their unique form of sonic engineering. To comprehend their production style — and by extension those of the wider Grime scene — we need to consider the way Rapid and XTC were experimenting with a range of equipment that was readily to hand.
Rapid speaks of affection for the tools that were vital to his — and other Grime producers — capacity to build riddims. The increasing availability of desk-top PCs to those on moderate incomes was a socio-economic shift he was able to exploit:
It's a sign of how precocious they were, that asked when they first started making beats, Rapid and Dirty can only place it by school year: "I think [year] eight or nine [equivalent to 7th or 8th grade]," Rapid says, eventually agreeing to tie this to a calendar year (2002). "We had a parents' evening, and my teacher said: 'He needs a PC, to be doing his homework, and research and stuff.' and my dad was sort of embarrassed, so a week later he went out and bought me a Packard Bell, which came with all these programmes."
Once with this piece of hardware, the production device of choice for Rapid, XTC, and Dirty Danger became Fruity Loops, at the time a digital audio workstation which due to the relative ease of online piracy was readily accessible. Although they were not the most hi-spec music production tools on the market, the fact that they were within the financial grasp of black teenagers from East London allowed Ru Sqwad, and a host of other crews, to make improper use of these devices to suit their specific needs. "Improper" here refers to a level of technological repurposing that allowed Ru Sqwad to expand the capacities of such "low grade" tools. Through the improvised corruption these and other producers developed in concert, programs such as Fruity Loops and Cubase became foundational to the aesthetic grain of Grime as a site- (East London) and socially (black) specific project.
The materials we have worked through so far have functioned as a mapping exercise of the experiment that was Grime in early 2000s East London. Each segment of this map, whether it be Wiley's "Eski-beat," Lethal Bizzle's "Pow! (Forward riddim)" or the Ru Sqwad, represents a central, but by no means exhaustive, marker in the making of the sound. All of the elements were most potently realized through the dynamics of pirate radio. As its primary disseminating technology, pirate radio became decisive in determining the soundscape and performative drive of Grime. Its specificities will be given closer attention as we proceed, but for the moment it is worthwhile detailing some of the practical features of the way Grime and pirate radio were intertwined.
The practice of illegally broadcasting the latest electronic music of London's young and black populations had been solidified through the peak 1990s eras of Jungle, Drum n Bass, and Garage. Due to its legacy in those earlier styles, and structural barriers placed in its path, Grime became embedded in the pirate radio network to the extent that the capacities of the sound and this technological form became indivisible. Over the years of its development as an apparatus for the showcasing of new black electronic dance music in London, a number of core elements had been refined as requirements for the establishment of a pirate. These included a set of decks and fresh dubplates, a transmitter, knowledge of numerous vacant tower block apartments, a roster of MCs and DJs to power the station, and an audience ready to receive the signal. Alongside established operations from the Jungle/Drum n Bass period ("Kool FM"), new signals such as "Pressure FM" and "Deja Vu FM" appeared in order to push the new Grime sound. It was "Rinse FM" though, established by Geenus, Slimzee, and Uncle Dugs, that became its most intense amplifier. The key operational task with a pirate such as Rinse, according to Slimzee, was to transform tower blocks into broadcast devices through various forms of ad-hoc engineering:
I missed cutting wires, I missed cutting the aerials. Like it was a part of your life, you know what I mean? . . . I used to love going on the roof, all times of the night, getting dirty, the smell of the roof. You get that buzz from it, you know what I mean?
It was vital though to be flexible and to move at speed, because by invading the FM frequency, pirates became the target of increasingly draconian legal measures by local state agencies, the Department of Trade and Industry, and OFCOM (Office of Communications — the government regulator of broadcasting and telecommunications): "Pirate radio gives you a buzz. If you got hit, go straight back on. You know what I mean like. You just wanna be on air." Slimzee himself became a victim of these institutions when in 2005 he received an ASBO (Anti-Social Behavior Order) preventing him going above the fifth floor of any building or face the alternative of five years in prison. By this stage though, as Melissa Bradshaw notes:
when OFCOM bust down his door, Rinse were the biggest pirate radio station in the game, and Slimzee was at the epicenter of a grime scene grappling with the contradictions of being newly celebrated in a world whose institutions — the police, OFCOM, the legal system — were prejudiced against it.
As well as the types of producer–MC–crew–riddim manifestations we have discussed so far, the practicalities of establishing and maintaining a pirate were core to the production of Grime. The work that went into keeping Rinse, as well as Deja Vu, Pressure, Heat, and innumerable others on the air, created an audiophonic venue where fresh riddims were tested out by DJs and new MC talent announced itself.
With Grime, socially improvised activity was being channeled through illegal signals, which were taking a proliferation of sonic experiments generated in isolated areas of the city, and not only broadcasting them back into the immediate environment, but also leaving them open to whoever wanted to pick up the roving frequencies. These are a set of arrangements that demand closer attention, because for us to consider Grime only at the level of music as it is normatively framed is inadequate. Instead, when listening to the rapid arrangement of riddims in combination with the seemingly limitless number of MCs on a pirate signal, what we are tuning into is a self-assembled system that was both locked into and reformulating the vision of a given time, place, and way of living. Grime was doing something with, and to, the lived sociality of Tower Hamlets, Newham, and other eastern boroughs in the early 2000s. Thus, I want to propose that what it was able to capture, as well as speculate on, was the racial, economic, and geographical organization of East London. Grime, in this respect, served as a point of enactment for two types of gestural activity. In one sense, it was a system of generalized intelligence which — like Footwork — was able to realize itself as a sonic ecology. Specifically, though, this ecology was operating on the order of multiple antagonisms which appeared to either reflect or threaten to destabilize the compression of race, economics, and geography in these boroughs.
Dhanveer Singh Brar is a Lecturer in Black British History in the School of History at University of Leeds. Previously he has held posts as Lecturer in Visual Cultures at Goldsmiths, University of London; a Junior Research Fellowship at the Institute of Advanced Studies, University College London; and as an Andrew W. Mellon Postdoctoral Fellow in the Humanities at Penn Humanities Forum, University of Pennsylvania. Dhanveer has published two books, Beefy's Tune (Dean Blunt Edit) with The 87 Press, and Teklife, Ghettoville, Eski: The Sonic Ecologies of Black Music in the Early Twenty-First Century with Goldsmiths Press / MIT Press.