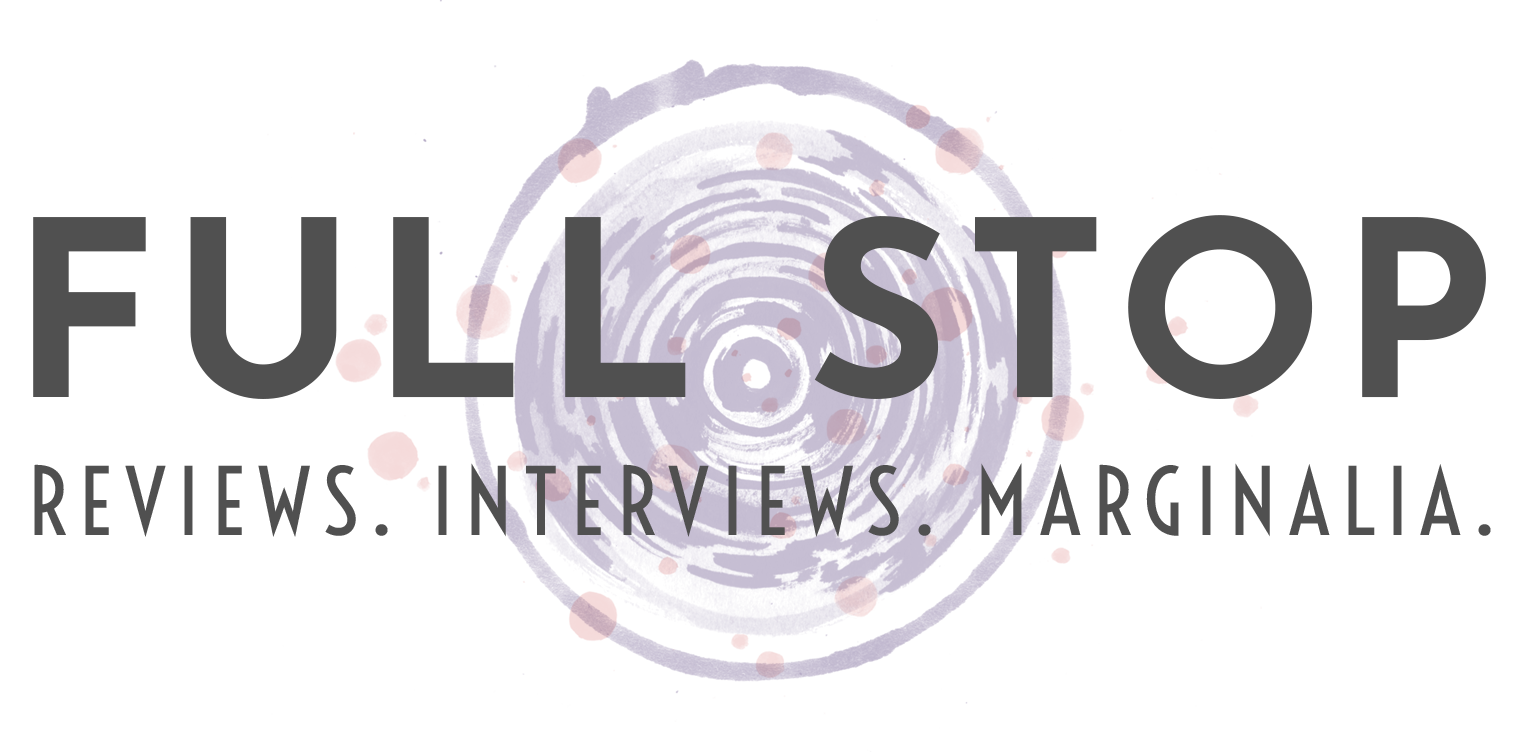 [Charco Press; 2021]
Tr. from the Spanish by Frances Riddle
Claudia Piñeiro's Elena Knows is not a subtle novel. Throughout the book the protagonist's head is forced down, her range of vision confined to people's laps, legs, and feet. The reader too is forced to see the world this way, with a weight pressing down against the neck. Women's heads being held down, either by "a fucking whore illness" or by overbearing men (doctors, husbands, priests) is no surprise to the contemporary reader — all one has to do is look at the latest news out of the Texas. Still, head-down, held down, is not a comfortable way to read a book and the beginning is hard going, grueling, depressing, full of violence and despair.
But that shouldn't come as a surprise either. Piñeiro, born in the province of Buenos Aires in 1960, is best known in the English-speaking world as a crime novelist. Her crime fiction —  translated into English by Miranda France —  includes novels such as Thursday Night Widows, A Crack in the Wall, Betty Boo, and All Yours. All of her work, however, goes beyond the noir style and pulpy, detective-story plotlines and tackles social issues and injustices. Charco Press' recent release of Elena Knows affirms Piñeiro as a feminist writer, with a commitment to unveiling the multilayered injustices and indignities Argentine women experience daily.
This novel is a miraculous feat: a novel that denounces injustice, advocates for the elderly and the ill, and clearly advocates for access to abortion, without giving up style or literary verve.
Elena Knows begins a few weeks after the death of Rita, Elena's middle-aged daughter, who lived with her widowed mother and worked at a nearby Catholic school. Rita, apparently, hanged herself from the belfry of the local parish. It's a clear-cut suicide according to both the parish priest and the police. However, Elena — a stubborn woman in her early sixties battling Parkinson's — is convinced that her daughter was murdered. So begins the investigation and the story: a woman who shuffles rather than walks, must make a trip across the city in order to find the truth.
Elena's story is structured in three parts, Morning, Midday, and Afternoon, analogous to the three pills the protagonist has to ingest in order to keep her symptoms at bay as she travels across the city in order to speak to Isabel, a woman who must repay her a debt. Long ago, Rita, stopped Isabel from having an illegal abortion. Elena's daughter allowed Isabel to have her very own daughter. Now, according to Elena, hobbled but not yet fully humbled, Isabel must pay her back. In Isabel, Elena is searching for another body, not that of her daughter but rather, "a different body that can act in her place. That can investigate, ask questions, walk, look directly into people's eyes. A body that will obey Elena's orders."
This quest to find Isabel, and the action of the book, take course over a day, recalling Joyce's Ulysses in myriad ways, not least in the author's obsession with the body, at times at its most grotesque. Elena drools uncontrollably, and her daughter hated her for it: "The problem isn't how you look but who has to look at you. I'm the one who has to look at you, every day, Mum, I help you out of bed every morning and see your toothless mouth, your expressionless eyes, I have breakfast, lunch, and dinner across from you, watching your drool mix with your food into a disgusting paste." Elena's toenails disgust Rita as well: "She scrunched up her face in disgust as she cut her mother's toenails, dirty, flaky and yellowed, swollen from the water like a dry sponge." Elena's body repulses and frustrates her daughter-cum-caregiver. The mother's uselessness enrages her daughter, disgusts neighbors and in-laws, might even make an unkind or slightly squeamish reader cringe. And, yet, Elena keeps on kicking. Supine, in the back of a taxicab, Elena still dares to wonder about sex: "She wonders if she could even have sex if she wanted to. . . . She wonders if a woman with Parkinson's who wanted to have sex would be able to."
The book, through Elena's endless litanies, maps the city's streets, but also its institutions: churches, hospitals, clinics, police stations. Each visit becomes a dire denouncement of a broken, corrupt system. Women's bodies are used and abused, mistreated, insulted, destroyed by what we might call "the caring professions." Doctors receive perhaps the harshest indictment: " . . . they put the valve into Rita. They stuck it into her belly and blew her up. One, two, three, ten times. Rita cried. Come now, Rita, this can't possibly hurt, Dr Benegas said."
Isabel's husband and his partner are far more villainous than neighborly Dr. Benegas:
The night my husband first took me by force, he was there, I didn't see him, the bedroom was dark, but I'm sure he was there, Marcos wouldn't have had the nerve on his own, he wouldn't have been able to. He was also here that afternoon you brought me home, when I begged you not to make me come in. He helped my husband keep me under control the whole nine months I was pregnant, they kept me almost like a prisoner, sedated, a nurse with me all day, as if I were crazy.
The description of male doctors and gynecological practices highlights a very real-world need to retrace and interrogate the beginnings of gynecology and obstetrics and the violence inherent to so many of its practices and practitioners. The fact that Piñeiro is able to show such systemic violence through these pulp characters is truly extraordinary.
It is impossible to read Elena Knows without keeping in mind the very recent struggle for reproductive rights in Latin America, Europe, and now, once again, in the United States. Each victory comes with a backlash. Each step Elena makes is met with a new onslaught in this labyrinth of violence. Abortion was legalized in Argentina only in December 2020 and Piñeiro campaigned passionately for the law to pass. The fact that she is able to layer the struggle for abortion rights with the many other ways Church and State harm women and the most vulnerable is a testament to her great skill as a writer and observer of family dynamics. This crime novel entertains thanks to the engaging voice of its protagonist while exploring the ways patriarchal structures shackle women as well as the ways women — due to ignorance, religiosity, or just plain malice — oftentimes, willing or unwillingly, destroy one another.

Aside from Elena, the detective/martyr/heroine, the characterization is slightly weak in the book. Isabel and Rita especially come across as mere archetypes rather than fully developed souls. The book is sparse and the motor of the story is fueled by language, by Elena's inner voice and her repetitive musings. The repetitions of the title phrase "Elena knows," of the chemical that allows her to walk, "levodopa," and of the names of all the streets she must cross, "Lupo, Moreno, 25 de Mayo, Mitre, Roca. Roca, Mitre, 25 de Mayo, Moreno, Lupo" provide a musicality that makes the text feel theatrical, structured almost like a play or a song sung in mourning for a dead daughter, for a body in decline. These repetitions, each tiny song, are more than enough to give us a tragedy that is more complex and more poignant than a classic detective story. Piñeiro rewards the reader willing to stay with Elena with a stylishly structured protest in three parts.
Madeline Beach Carey is the author of the story collection Les filles dels altres. Her work has appeared, or is forthcoming, in El Món d'Ahir, de/rail, RIC Journal, The Sultan's Seal, The Momentist, Southword, and elsewhere. Carey has been the recipient of award and fellowships from the Bread Loaf Writers' Conference, the Edward Albee Foundation, Faber Residency, Hawthornden Castle, Greywood Arts, and Ventspils House. She teaches at the Irish Writers Centre and privately.