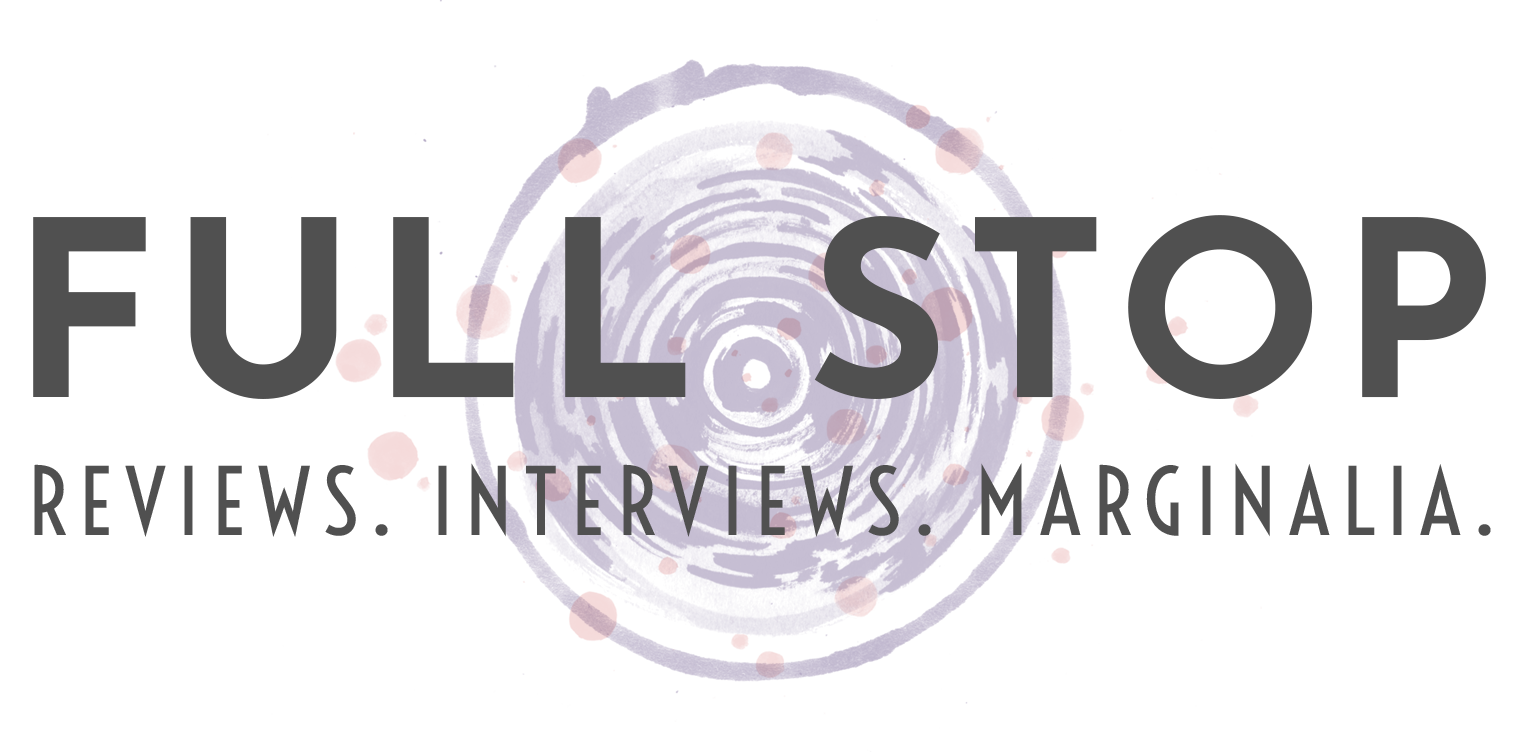 [Akashic Books; 2021]
Marc Ribot sits on stage at the Village Vanguard, leaning into his guitar over crossed legs. He bows his head to his instrument's worn wooden curves and picks out a classical version of John Coltrane's "Dearly Beloved." The audience is captivated, completely silent as Ribot slips dissonant reverb under the smooth foundation, transforming a jazz standard into a freeform noise piece. His mastery of all sides of the elusive and elastic guitar springs from a lifelong career as a session and gig musician, performing and recording with a global roster of artists over four decades. 
Now, with his debut collection of essays and short stories, Ribot moves to enrapture his audience in a new medium — Unstrung: Rants and Stories of a Noise Guitarist includes surprisingly little of its titular instrument's influence. While the book at times presents as self-promotion of Ribot's undeniable skill, it more often serves as a testament to his decades of experience in the depths of the brutal music industry. He continuously straddles the line between memoir and fiction as he travels an eclectic road of loss, justice, tribute, and blunt humor.
From its outset, it is clear that this eclectic collection is not meant to explore Ribot's style and affair with the guitar, but to emphasize how he has forged his relationships with the people around him through ties to music. His essays are raw and, as the title affirms, sometimes written with the uncensored energy of a rant. Emotionally, his connection to his mentors is strong; rooted in their common instrument and reinforced by musicians' shared feelings of betrayal by the industry. A reflective tale of Ribot's first and most influential mentor, Haitian classical guitarist Franz Casseus, opens the book. It begins as a personal essay vignetting Ribot's humble childhood as a Jewish boy growing up in New Jersey, but soon catapults into a fiery condemnation of the record label that underpaid Casseus in his later years. The deal went sour decades ago, yet the pain feels fresh in the eyes of an author who has witnessed the wrongdoings of corrupt record labels countless times in his career.
Ribot ogles his mentors, wide-eyed in his praise, yet at times his writing is cringingly pretentious. The musician's vernacular often drowns out the childlike wonder he feels for his forebearers, burying his most alluring glimmers of innocence. In his ode to Derek Bailey, a legendary free improvisation guitarist, Ribot presents his musings on Bailey around the philosophical art of improvisation. Portraying Bailey as possessing a God-like ability to feel no fear in the presence of a deafening silence to fill, he takes on an academic tone, referencing Nietzsche and using excessive ellipses for dramatic effect. In such an eclectic context as Unstrung, these references fall short, alienating the reader from the raw power of the music itself. Ribot is at his best when he says what he means. In this case, towards the end of the essay, when he expresses that Derek Bailey's genius lies in his ability to "let the song be what it is while letting the improvisation go where it goes." A simple sentence, nonetheless delivering his message in a swell of compassion for his fellow imaginative musicians. 
So although Ribot uses overly specific vernacular at times, lightly edited for the non-musician's ear, his prose pulls the sympathetic reader into a place of melancholy understanding of the ordinary musician's struggle. After a barrage of stories of musical relationships varying in closeness, Ribot reaches Part I's penultimate essay; "The Attack on Artists' Rights . . . and Me" steps head on into controversy. Using simple statements — no Nietzsche references here — the author tears open the music industry to reveal its gruesome innards. If his readers are not already outraged by the conditions under which most musicians work, they at least get a sense of the liquid hatred Ribot feels towards the industry. 
He tells tales of exploitation in the "not-very-hospitable-to-R&B circuit," of the great guitarist Robert Quine's suicide, and of the sexism and racism running rampant in the underappreciated New York City world music scene. Within his ode to Robert Quine, Ribot provides an observation that could only have been taken from his forty-plus years of experience in the music business: that "[rock history] has never belonged to the people who play it right." It is rare to get an unfiltered look into the dark side of the music industry, but Ribot's insight voices a concern he proves is common among his peers. Although his rants veer off-track at times, moments of clarity like this one provide an overdue confrontation.
The expectation of chaos is ever-present in Unstrung, giving Ribot the freedom to deviate into the absurd in Part II of the book. Leaving his mentors and musical craft behind, he crosses the line into memoir, although its level of legitimacy is not always clear. Ribot is not as concerned with concrete facts in this section as in his initial exposé, but he is just as set on telling the emotional truth. He continues to dump his brain onto the page, revealing his strained yet tender relationship with his daughter, stories of childhood trauma, and reflections on his Judaism. Bordering on cliché at times, each narrative redeems itself with flashes of dark humor and poignant father-daughter moments. 
Ribot's reflections on fatherhood are quietly touching as his narrator describes taking apart his daughter's childhood bed in "Today I Did Something Remarkable." There is never any confirmation that the narrator is Ribot himself, as the story is entirely rooted in reflection on the unknowable and mundane specifics of the small family's life. This tactic produces an ambiguity that is simple and beautifully productive in shaping the reader's perspective on the duo. One does not have to know everything about a person, not even their name, to understand their unbreakable connection to a loved one.
Ribot's prose continues past sentimentality to take a turn into Russian absurdism with a modern twist in Unstrung's final two parts. It becomes increasingly clear that as a full-time musician, Ribot has waited ages to finally become an author. Containing a collection of stories reminiscent of the lighthearted absurdist Nikolai Gogol, the second half of the book spills ideas from the strangest corners of the legendary guitarist's mind. Despite this turn into absurdity, Ribot still pulls from his international touring experience and radical political inclinations — each story drips with irony and subtle jabs at the music industry and societal standards.
In a display of his signature tongue-in-cheek humor, "The Man with the Fun Job" pokes fun at the oft-exaggerated Sex, Drugs, and Rock n' Roll biopic — after Ribot has shared his own upper middle-class upbringing, the loft in Brooklyn where he lives with his daughter, and the modest income he has managed to pull together as a working musician, the classic story of the musician's roller-coaster life proves ridiculous. In the story's conclusion, audiences of a fictional musician's biopic premiere become outraged when it is, in fact, a re-telling of a relatively "normal" life. After slogging through Ribot's rants on the injustices of the music industry, the angry mob that follows is a breath of fresh air. The author's characters are as frustrated by the unfairness of creators' rights as Ribot himself, and it is through his short stories that he reveals the urgency he feels in changing that fact.
Seen as a genius and underappreciated musician by those initiated into the world of free jazz and noise guitar, Marc Ribot now reveals his ambitions as an author. Unstrung is pure, full of good intentions in the form of occasional word vomit and abundant sarcasm. He recognizes the intimacy in the human experience, a feeling that has always been present in his music, but that he translates into a more vulnerable position by putting it in writing. That dissonance he slipped into a Coltrane standard ebbs from his pen in the form of anger underscoring his essays, just as the familiar tune of a humorous short story forces a chuckle out of his disheartened readers.
Cam Lind is an undergraduate student at Washington University in St. Louis, where she is involved in student radio and writes for the music magazine. She is also an occasional freelance writer, and you can find more of her nonfiction and fiction work on her website, funks grove.video.blog.