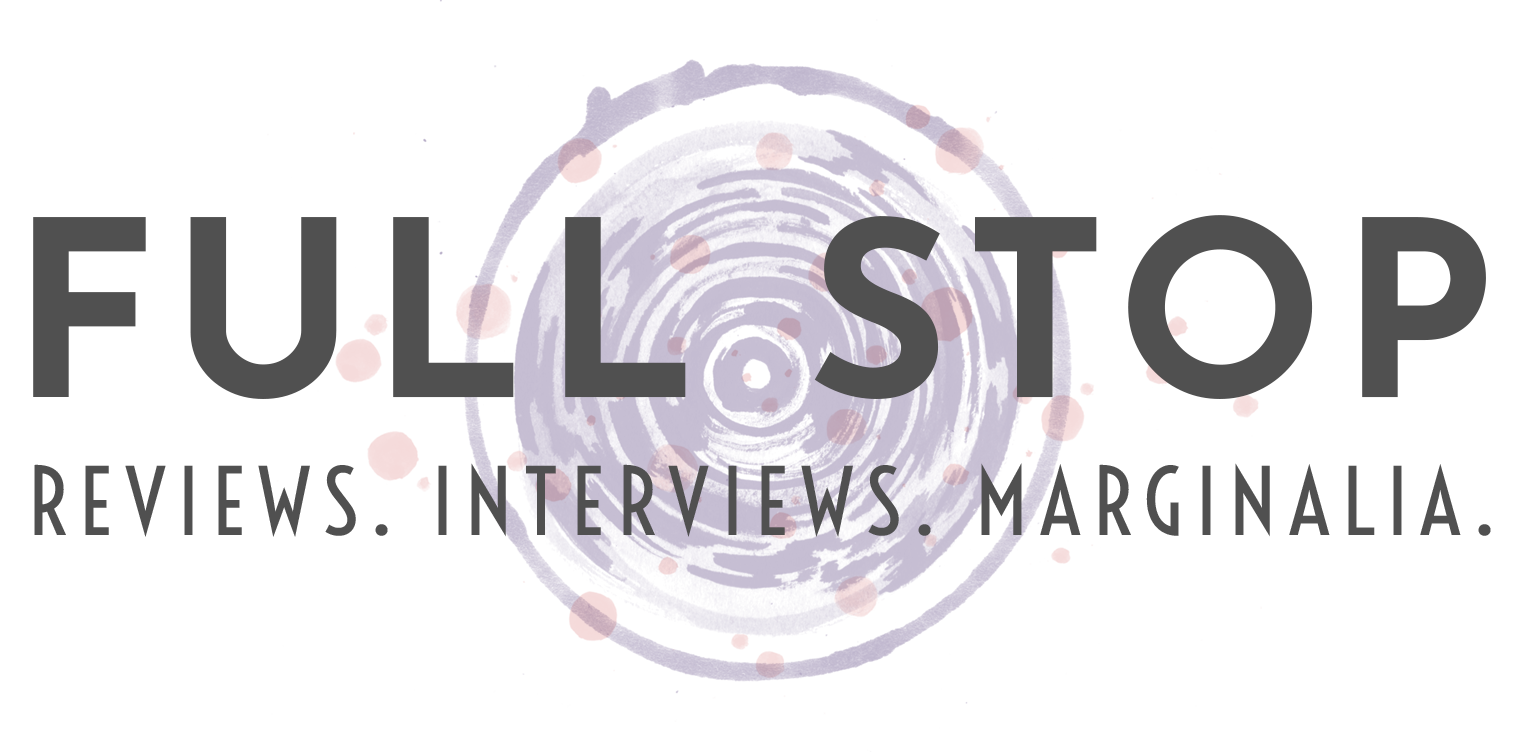 [Tin House Books; 2018]
In her introduction, Karen Russell cautions against "looking for the outline of your face" while reading Joy Williams's The Changeling: "The Changeling is not a mirror: it's a window." I must admit I entered Williams's second novel expecting to find a reflection of sorts. I took too literally the mentions of alcoholism in Tin House's plot description and was easily lulled by the noirish set up: on the lam, Florida hotel, crook of her arm. I began this novel overly confident I had traversed similar paths before, so would be able to quickly find my footing within Williams's rich prose. In other words, I was wholly unprepared for the novel's metaphysical gymnastics and the enormity of its shapeshifting. The Changeling turns you inside out until you're dazed, malleable, rerouted. It's awash in Biblical, folkloric, and occult allusions, a choice that approximates the overlapping lines and exchanges between these beliefs. The language is ornate, colloquial, prophetic, foul, winking. There hangs a mood of a gothic sermon transforming into a fleshy, consuming poem. By novel's end, you've been swallowed up and spat out, doused in stinging wetness and covered in luminescent fur.
When it came out forty years ago, vicious reviews effectively silenced the commercial possibilities for The Changeling, and it remained unavailable until 2008 when Kate Bernheimer brought it back to life via Fairy Tale Review Press. Calling herself the book's "evangelist," Bernheimer decided to start a tiny press "run out of [her] bedroom" to "bring [The Changeling] back into print." She describes it as "harrowing" and "dystopian," a staggering work of the 20th century. It concerns Pearl, a woman weathered by the absurdities of living. She has run away from her abusive husband Walker with her infant son, Sam, in tow. Her fugitivity lasts a few pages; Walker appears like a phantom to haul her and Sam back to his family's secluded and sprawling estate on a private Northeastern island. When she returns we are introduced to a feral and neurotic cast of characters, including Walker's siblings (Thomas, Miriam, and Shelley), their spouses (Lincoln), and a menagerie of biological and found children. The narrative unfolds like a psychotic break, leading you into a heightened sense of consciousness and relation. The novel's logic makes a mockery of our own, shifting whenever you try to hold it firmly: "Having knowledge without knowing, her thoughts far away, her body there, but in darkness, stroked by the whispers of summer. Her other self above. Coldly, cleanly empty of herself." The novel's logic is more sensation than description, a dip into "that great cold elemental grace which knows us."
In an interview with the Paris Review, Williams remarks, "I think the writer has to be responsible to signs and dreams. Receptive and responsible. If you don't do anything with it, you lose it. You stop getting these omens." Pearl suffers from apparitions and visitations. One could blame the accident. Between leaving Florida and arriving on the island, there is a devastating plane crash that claims Walker's life. Or perhaps it would be easier to blame her drinking. Upon her return, sans husband and with a baby she increasingly feels is not hers, Pearl declines into  "a dissipated woman, calm and acquiescent enough, but possessed of a grim, perplexed attitude." She does little else but drink and half-heartedly supervise the dozen or so children "collected" by her brother-in-law Thomas, a cruel intellectual who masks his sadistic impulses in the pursuit of education and knowledge. He rails against her preference for their company over the adults, deriding her as their "holy fool."
Pearl's absorption by the children occurs over several chapters and resembles a macabre, unhinged play with its blend of horror and discovery, incoherence and humor. During the day she drinks chilled white wine, spread like a stain on a folding chair near an enormous blue pool, surrounded by the devilishly inventive and inchoate antics of Joe, Franny, Sweet, Tracker, and eight other beings crawling over and needling Pearl. They bombard her with questions rippling in the rough contradictions of childhood, a curiosity unbound from our constrictive narrative of innocence lost and never regained. (This insistence on a child's innocence 一 could we also understand this to be a dispirited invocation of the Fall of Adam, of Eve's transgression, a way to keep experience starkly divided into co-dependent halves, before and afterwards, after in bitter contestation with before?) The Changeling is suspicious of purity. The children's realm certainly is immature and in the process of, but never saccharine or belittled or romanticized.
Most of the children carry an air of the wizened grotesque: Angie the baby's withered leg; Jesse, teased by the other children for being half water ("'Your mama peed in the pool and out came out you,' they'd sing"); and the eldest Joe, who Pearl indecently marvels is hung like a mutant. Included in this bunch is Sam:
Then a boy said, "Yes, leave Pearl alone for a while."
"Who are you?" Pearl asked, "Now which one are you? Who is he?" she demanded of the others.
"Why that's Sam," Ashbel said, "That your Sam!"
"Oh for godssakes," Pearl said irritably.
In the W.B. Yeats poem "The Stolen Child," fairies beckon a child to their wooded wilds by warning "the world's more full of weeping than you can understand." Pearl's world contains little hope; she's resigned to her inadequacies and the toxicities of human pursuits. The world of adults teeters on a pulverizing dominance and a random sense of control. Thomas, Walker, Lincoln 一 they all violently trust in what they can teach, torment, touch. Pearl, on the other hand, retreats. Her interactions with Sam express a maternal ambivalence, exhaustion, and paranoia. Your child is both of you and beyond you. Pearl cannot tune out the constant buzzing reminders of  presence and absence, the threshold where life and death exuberantly embrace. She desperately wants their love to be simple and uncomplicated, but cannot shake that "spirit is changeling." Motherhood ushers in a sensitivity tying Pearl to the subconscious realm beneath our own, though not necessarily providing her with the language to rationalize 一 which in our human sense usually takes the form of entrapment. Sam's silence, "a product of her understanding," stands in contrast to the prose's verbosity, a syncopated stream combining brimstone and ennui. What we think we know and what knows us.
In tarot, The Fool represents zero, the start of a journey through the mysteries of life. The Fool, garishly dressed and looking towards the sky in the Rider-Waite-Smith deck, strides towards the edge of a precipice, a white dog barking at their feet. Zero has no beginning or end. Only transformations. A portal motioning you to shed yourself for the purpose of serving "the somethingness that is sheltered by the wings of nothingness." Pearl and the children abide by an uncanniness in flux. Knowledge is a repeated ritual of emptying out, one that relies upon a willingness to be split and remade. Moments of transfiguration abound, frequently between animals and humans. Pearl wishes for bones to become flowering wands, sees the shape of nothing "sliding into the sea," and witnesses a conflation of blood, rites of passage, and deer anatomy:
And it was only for that instant that it seemed strange, before she was gone, before her form was gone . . . And when that instant passed, and it seemed she wanted to speak, her tongue had then become a thick deer's tongue . . .
The mirror has cracked and from its shards Pearl encounters a liminal wildness that has seen the world collapse and reassemble ad nauseam. The present is but an instant, strange and then not, speaking tongues and then becoming fires. Where to run when all that surrounds you is madness and wreckage? Perhaps the point is not the wreckage in and of itself, but what it is emblematic of: Pearl wandering the wasteland of a poisoned collective psyche, preparing for the plunge that marks the emergence of a newness. These changes 一 apocalyptic, infinitesimal 一  telegraph "the hidden signals of things," offering a path into a palpitating womb of oceanic unknowns.
Allison Noelle Conner lives in Los Angeles, where she works as publicity assistant for Jack Jones Literary Arts.