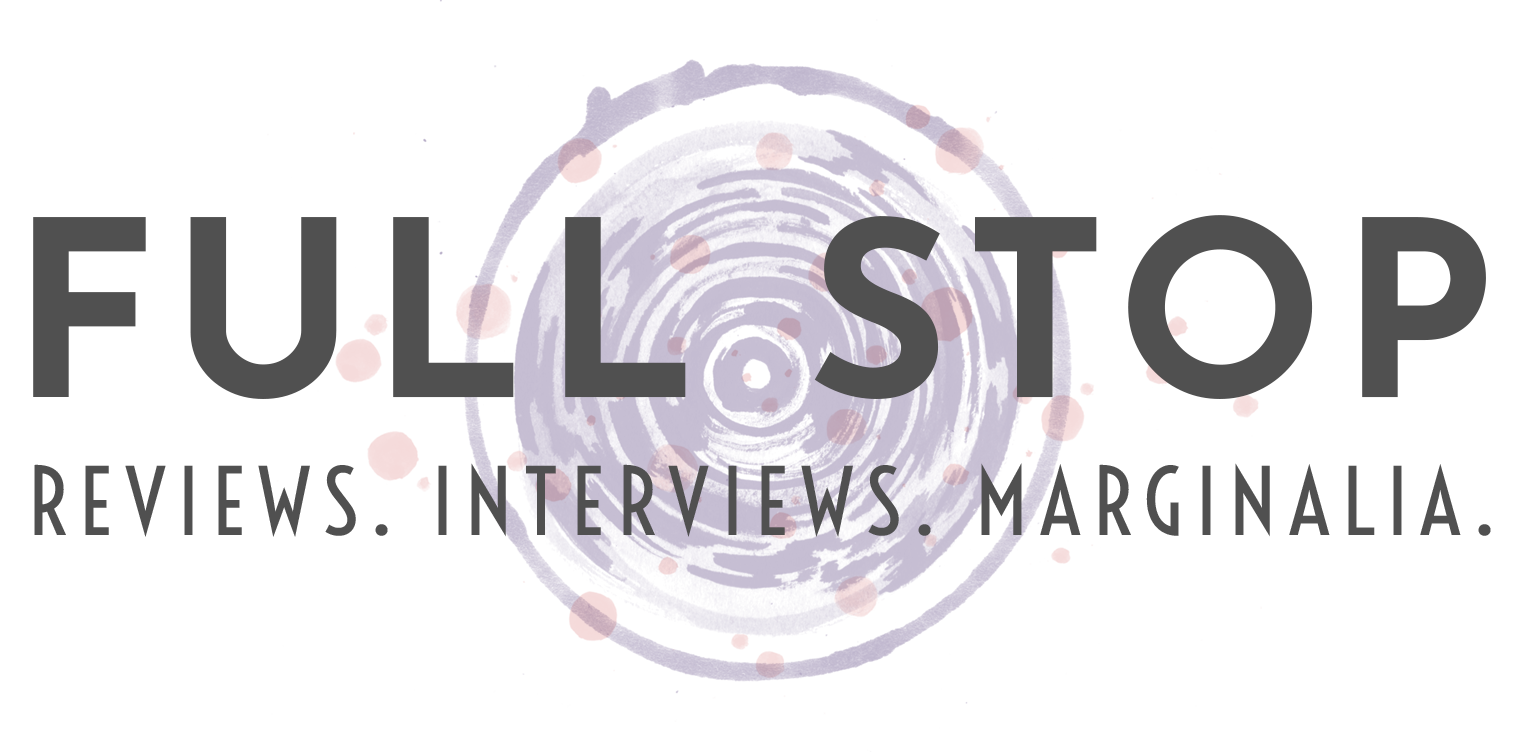 [New Directions; 2014]
As I sit down to write this book review, reports on the #Ayotzinapa protests are flooding my Twitter feed. On September 26th, forty three students went missing after taking part in a protest in the city of Iguala, Mexico. The resulting search has turned up a string of mass graves in the state of Guerrero, and drawn international attention to what one New York Times reporter calls narcopolítica, narcopolitics: state rule by drug cartels.
"It's a terrifying concept," the New York Times remarks.
The violence, and the protests, and the New York Times report, have everything and nothing to do with this book review.
The Trace, Forrest Gander's second novel, is a road trip novel for the middle-aged and middle class. Dale is a historian obsessed with Ambrose Bierce, the U.S. writer and journalist who disappeared in 1914 during the Mexican Revolution; during a summer holiday, he decides to travel to Texas, rent a car, and follow Bierce's journey south. His wife Hoa, a Vietnamese potter several years his junior, joins him as an afterthought.
Dale and Hoa are recovering from the mysterious disappearance of their adult son; their marriage is frail and tense and uneven; their road trip is marked with memories and historical anecdotes. Each time Dale feels uncomfortable, he tells a story or asks a question, filling the space with unnecessary (unwanted?) information. Each time Hoa feels uncomfortable she adjusts her posture and looks out the window. This feels true to life.
True to life, too, are the rare moments of poetic ecstasy, frequently shaped by the desert landscape. At one point, Hoa looks around: "The distance was sealed with mountains, the first stars flickering into view. Some strange unexpected sadness penetrated her and pressed against her heart." Sadness without moorings, sadness framed by the mountains and the stars of the borderlands, is something I am familiar with. It is a strange and disjointed experience, all out of sync with the pathetic fallacy at the heart of our poetry, which tells us that sadness comes from darkness, and storm, and cold, while the sun brings happiness and joy. In the desert both storm and sunshine break free of their emotional anchors. It is only the interstitial spaces of dusk and dawn that give us bearings, and it is in these moments that Gander's poetry is set.
Later, at sunrise, Dale goes for a jog. "That was his time of communion with the world," Gander writes. "In the concentrated quiet, all his senses became a listening, and he, a moving prayer." Again, the liminal time of day; again, the momentary synchronization of sentiment and landscape. A runner myself, I recognize how the forward motion of the human body can come to stand in for less tangible motions, like progress, like prayer, like the search for a son who does not want to be found. But here we might acknowledge that this is a shared experience, not a universal one: there are people for whom the physical is not metaphorical, the landscape is not burdened with pathos. The runner's poetry is, for lack of a better word, a bourgeois kind of poetry.
Let's hold on to that thought, and let's follow it across the border. Like Ambrose Bierce, Dale and Hoa fumble their way into a Mexico that is ripped open by violence; unlike Ambrose Bierce, they seem entirely unaware that they are entering dangerous territory. I have never seen gringos on the border exhibit as little anxiety over violence, climate, and cleanliness as this couple does. Instead, for Dale and Hoa Mexico becomes one more interstitial zone on which to cast the uncertainty of their future and of their family. South of the border they lose their words, struggling to converse in broken Spanish, forgetting the names of the plants they could describe in detail in Marfa. South of the border they lose their cell phone reception, they lose their way, and for one hot second, they lose each other.
It is the narcotraficantes, the drug dealers, who bring them back together. There is a subplot to The Trace which is graphically, horrendously violent, and it has to do with drug dealers on Mexico's northern borders and the physical violations through which they exert social control. The story of the drug cartel runs like a tributary alongside Dale and Hoa's journey; they both move upstream, towards the source. For Dale and Hoa, middle-class fools who have waded in far too deep, the encounter will prove surreal and cathartic, though Gander is too sophisticated to provide a clear resolution. As the Publisher's Weekly review remarks, the end is "an incendiary denouement that comes as a relief, but one not without each character's sacrifices." Something is lost, and something is found.
Dale and Hoa flee towards the relief of the northern frontier, but at the end of this novel I found myself lingering in Mexico. I work with a writer who recently passed south across that same border: he describes the fear he felt as two men on motorcycles overtook him and waved at him to pull over. He also describes the subsequent shame he felt when he realized that these men on motorcycles were old friends. I should not have been surprised, he writes, to find good people in northern Mexico.
I feel the same shame at work here. The Ayotzinapa protests remind us that the systematic terror through which Mexican drug cartels control large swaths of Mexico is real and unacceptable; they should also remind us, importantly, that this terror is deeply embedded in economic and political structures that implicate us all. (As the most recent tweet to appear in my feed remarks, "Es triste escuchar que medios de #Cuba hablan de #Ayotzinapa como 'tragedia' y no como crimen de Estado." [It's sad to hear the Cuban media speak of #Ayotzinapa as a "tragedy" and not as a crime of the State.]) The disappearance of Hoa and Dale's son, an educated and privileged young man who decides to leave home, does not parallel the disappearance of the forty-three students in Iguala. The violence of Mexican drug dealers is more than a foil for the violence of self-discovery.
Similarly troubling is the way that Mexico is mapped into this story. The reporting on Ayotzinapa is representative of how Mexico frequently appears in the U.S. public imagination: violent, impoverished, barbaric, criminal. That is also how it appears in The Trace. Does this mean that The Trace is a prejudiced novel, or that it doesn't deserve our attention? I would argue the opposite. The Trace takes a sympathetic look at a middle-aged, middle-class family in the United States. Its gaze exposes with great delicacy the intricacy of their suffering; it also reveals its incredible arrogance. This is a critique that I have taken to heart. Dale and Hoa's arrogance may be my arrogance, too.