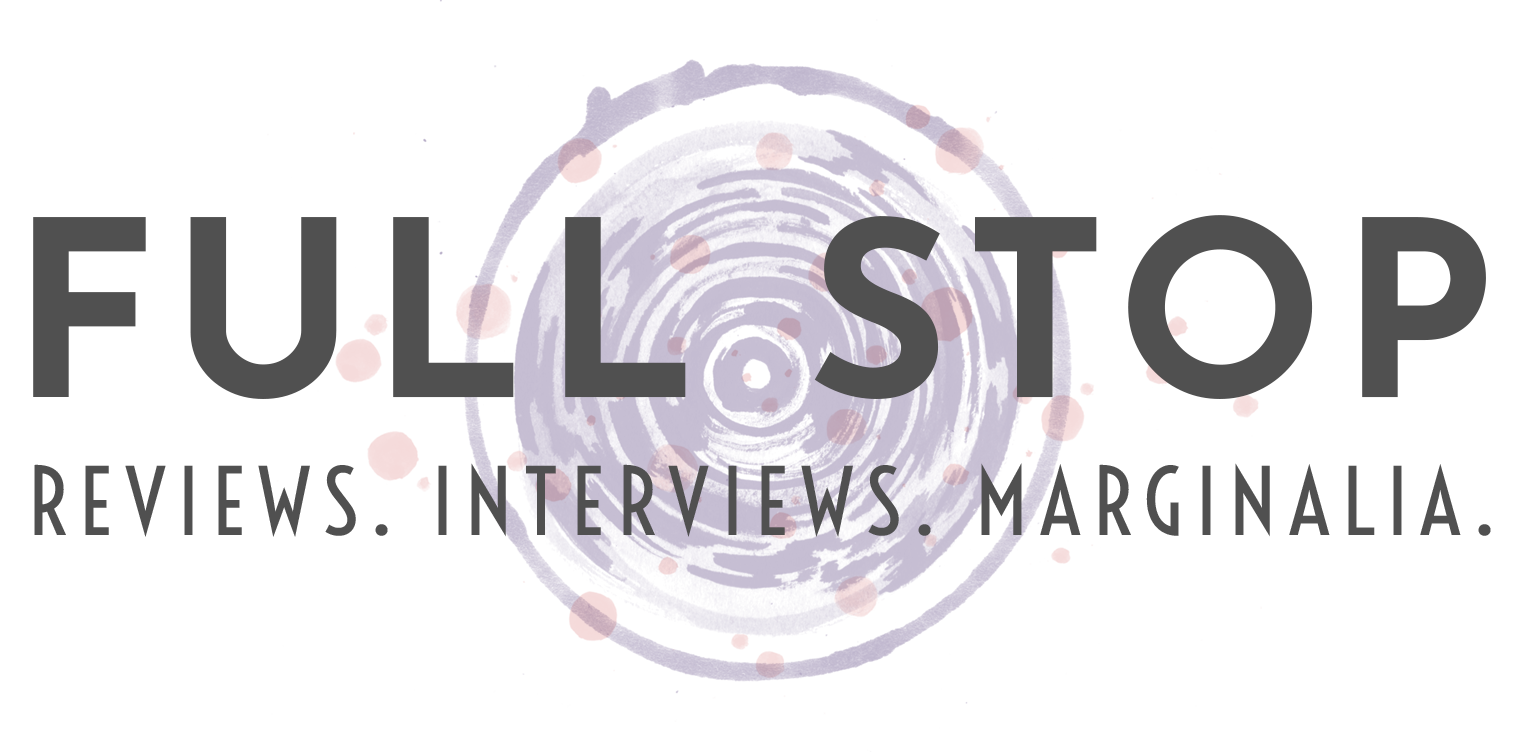 There aren't many lists of the coming year's comics releases (though Robot 6's and io9's are worthy ones), but after seeing some of the exciting lists for books, I wanted to attempt my own for comics. This list largely ignores monthly comics, with the exception of Multiversity and Sandman, which are big enough to prompt a visit to the comic shop.
Here are 10 comics and graphic novels I'm looking forward to in 2013:
---
Very Casual by Michael DeForge
Publisher: Koyama Press
Release Date: May
DeForge is a major new alternative comics talent who applies his rapidly developing skills to a range of short stories, many of which skew towards the unnerving or horrific, all of which are rendered in a signature avant-garde style. Much of DeForge's work has appeared as webcomics and anthology contributions. Very Casual collects the best of those stories and is sure to be a highlight for fans of experimental, unusual, and beautiful comics.
---
The Strange Tale of Panorama Island by Suehiro Maruo
Publisher: Last Gasp
Release Date: July
Delayed long past its initial spring 2010 publication date, Panorama Island should finally arrive this year. In Panorama Island Suehrio Maruo adapts Japanese mystery/horror titan Edogawa Rampo's novella about all of life's best things: grave robbing, identity theft, wife stealing, and an island turned into "a playground of hedonistic excess." Maruo is among the most adept and challenging comics creators working today, but his material is so transgressive, sometimes so repulsive, that only two of his full-length works have been published in English; neither is in print. If your stomach and conscience can stand it, new work by Maruo is cause to celebrate.
---
The End of the Fucking World by Charles Forsman
Publisher: Fantagraphics
Release Date: August
Besides being the force behind Oily Comics, Forsman is an accomplished cartoonist. This book collects his minicomics series, which chronicles the mundane, alienated, violent, and tender moments of James, a budding sociopath, and Alyssa, his girlfriend. While there's certainly violence and horror here, Forsman handles the subject as a character study, not a lurid glorification, making James sympathetic and his deeds all the more monstrous.
---
Battling Boy, vol. 1 by Paul Pope
Publisher: First Second
Release Date: October
Pope is one of American comics' great stylists and is known for his quirky approach to genre (generally character-driven science fiction), pop design sense, and kinetic compositions. Much of his work is self-published and currently out of print, though First Second plans to release some of that material after Battling Boy. Here, Earth's cosmic defender has died, opening a void for a new hero — a boy whose father is the god of war. Expect to see more of this: Paramount Pictures and Brad Pitt's production company are already at work on a movie.
---
Multiversity by Grant Morrison and Frank Quitely
Publisher: DC Comics
Release Date: Late 2013
I'm not terribly interested in superheroes, but Morrison and Quitely (We3, All-Star Superman, New X-Men) merit attention. Morrison is obsessed with meta-fiction, often inserting himself or proxies into stories, and the reality of fictional worlds, laying bare — even to the characters — that they are inside a story (his fourth-wall breaking Animal Man #19, in which the main character becomes aware of the reader beyond the page, is particularly arresting). Multiversity tackles DC's various alternate universes over an 8-issue miniseries. Details are scarce, but this is Morrison's wheelhouse and Quitely is a dazzlingly talented artist — and one of Morrison's best collaborators — so details are largely irrelevant.
---
His Face All Red and Other Stories  by Emily Carroll
Publisher: Margaret K. McElderry Books
Release Date: Unknown
This short story collection compiles webcomics wunderkind (she drew her first comic in 2010 and had a publishing contract barely 18 months later) Carroll's engrossing comics. Read the knockout chiller title story and you'll know why this is on the list. "His Face All Red" is a terrific gothic-tinged story of fratricide, guilt in which the dead (or are they?) come back changed. Not much information has been released yet, but presumably the book will include some other stories from Carroll's website plus new material. This is easily the book I'm looking forward to most from this list.
---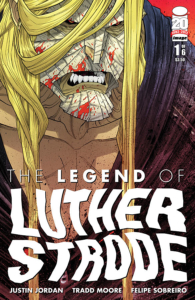 The Legend of Luther Strode by Justin Jordan and Tradd Moore
Publisher: Image Comics
Release Date: Unknown
The Legend of Luther Strode is the sequel to Jordan and Moore's The Strange Talent of Luther Strode, an unexpected hit of 2011/2012. In that book, the put-upon, geeky high-schooler Luther sends away for one of the "become a real man" training courses that comics used to advertise. When the course delivers on its promise, he's transformed into a superhuman. Nothing is free, though, and a shadowy figure tracks him down, itching for a fight. Luther Strode is a fun riff on classic tropes wrapped in buckets of ultra-violent splatter and adding up to an energizing debut. Legend promises to be just as good.
---
The Conclusion of Locke & Key by Joe Hill and Gabriel Rodriguez
Publisher: IDW
Release date: Unknown
In addition to writing acclaimed horror novels, Joe Hill (nee King; Stephen's son) has also been writing this horror epic. Spread across four books (and a few floppy comics), Locke& Key concerns the Keyhouse, the Locke family's ancestral home, which contains a multitude of doors to unusual places, and some dark forces. The characters seek the keys needed to open locked doors and unravel the mysteries of the house. The final miniseries, Clockworks, is being published monthly now. Expect the collected edition to hit shelves in late 2013.
---
Untitled Sandman Prequel by Neil Gaiman and JH Williams III
Publisher: DC/Vertigo
Release Date: Unknown
Gaiman returns to the series that made him famous with a prequel to the Sandman series published from 1989-1996 with this list's biggest mainstream title and the one guaranteed the most attention outside comics. The prequel promises to detail what Dream was doing prior to Sandman #1 that allowed him to be captured by humans. The monthly comics will be out in 2013, meaning the collection isn't likely to reach stores until 2014. Still, this one may require a trip the comic shop.
Readers, any graphic novels or comics you're especially anticipating this year?