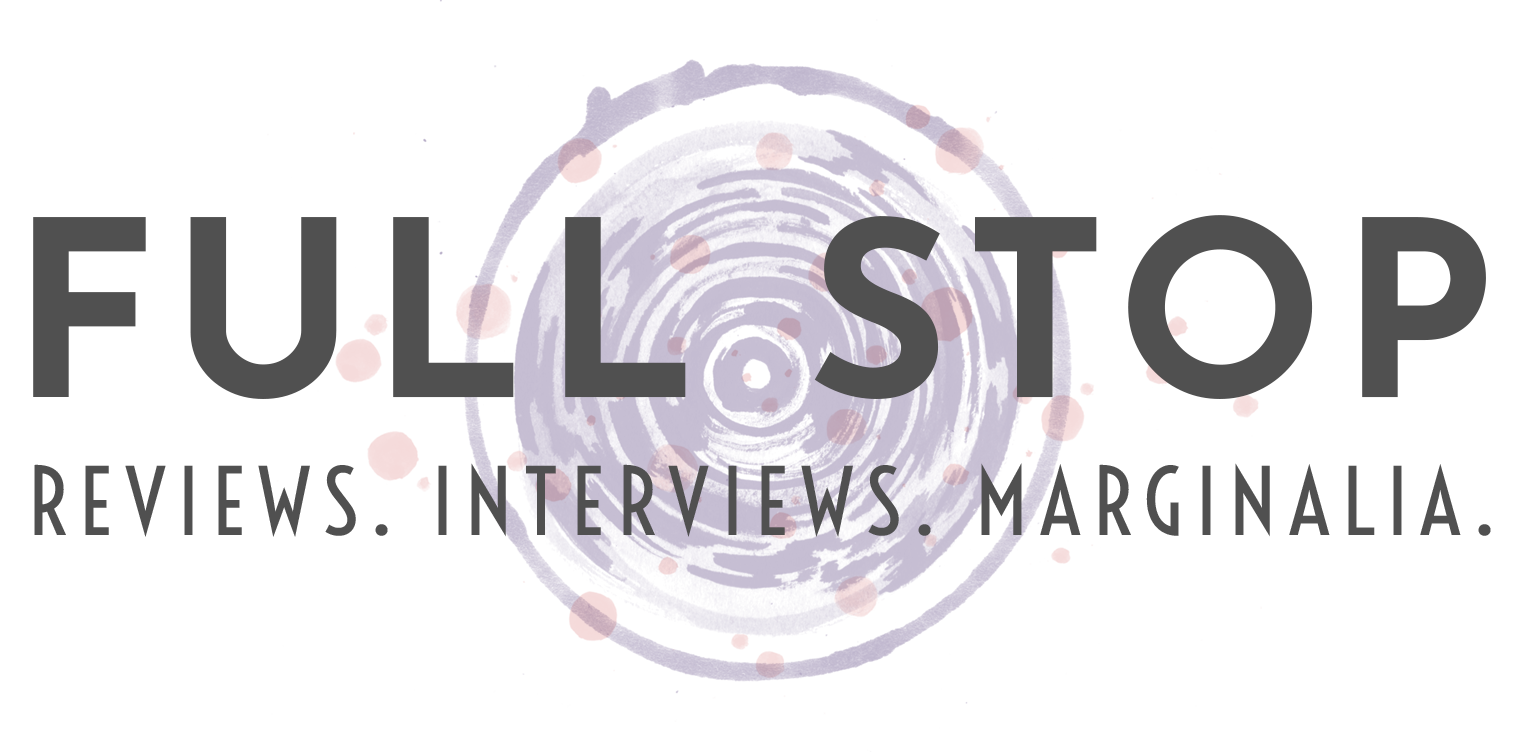 Jenny Shank's short fiction and creative nonfiction has been widely published, and her novel The Ringer (The Permanent Press, 2011) won the High Plains Book Award in fiction. Her new collection of short stories, the George Garrett Fiction Prize award-winning Mixed Company, extends the limits of what fiction can do by envisioning a world in which one's own complicity in fate and one's opportunity for self-agency intertwine. The outcome of this strange alchemy of reason and mystery is a book in which every story speaks, powerfully, of the nature of humanity, and every story brings to bear unforeseen individual and collective awareness and discernment: in other words, hard won wisdom.
I interviewed Jenny Shank about this work and about her writing life in September 2022.
---
Shann Ray: These stories walk the borderlands between love and nihilism, an embodied sense of hope and the detachment that sets people out on an open plain of desolation of self and other. Tell us how this tension informs your vision of your characters.
Jenny Shank: I guess I never really thought of myself as being a nihilist, but there's definitely darkness that enters into my stories, and that's because I want to write about life in an accurate way, that encompasses its joys and sorrows. I think one feeling I'm always trying to achieve in my writing is something I once heard called "an Irish moment"—something that's funny and sad at the same time. Once a woman in the audience I was speaking to asked why I wrote such "gritty" stories. Again, I never really thought of them as gritty—I mean, I don't write crime fiction or murder mysteries or horror or anything with a lot of violence. How would you connect with a reader if you airbrushed everything? It's like James Baldwin's famous idea, "You think your pain and your heartbreak are unprecedented in the history of the world, but then you read. It was books that taught me that the things that tormented me most were the very things that connected me with all the people who were alive, who had ever been alive." So yes, I travel with my characters to dark moments sometimes, but they usually come out of it with hope and humor. If you can laugh about something that has pained you, that means you've achieved a distance from it and a broader perspective on it, and it no longer has the same control over you. So I try to achieve that kind of seasoned humor with my characters.
Your uniquely shaped reconfiguration of the motifs of Tolstoy's Anna Karenina creates an undertow that is both refreshing and soulful even as it produces a kind of desperation regarding the frailties of the human condition. Please speak to the existential heart of this story and how it came to you.
I wrote "Every Happy Family" years ago, when I was experimenting with all kinds of different ways to write a story. Anna Karenina is one of my favorite novels, and I thought about the challenge of Tolstoy's line, "All happy families are alike, but every unhappy family is unhappy in its own way." I wondered if it was possible to write about a happy family, and make it work with the tension and conflict that's necessary for fiction. I thought about my mom's family. She's one of nine siblings from a farm family in eastern Nebraska. Amazingly, she has one hundred first cousins. When we came together, it always seemed like we were a happy family, and I tried to capture the swirl of being among so many people reunited for a brief time during the holidays. Of course, even a "happy" family has pain, secrets, loss, and conflict that may be hidden underneath the surface, and not everyone within that family may be contented all the time, but I think it's possible to convey the truth of the happiness of a moment in time, which is all the sweeter given how fleeting it may be.
You are unafraid to behold the face of the beloved. To me, this kind of courage sings of your own eloquent life, your family, and your will to love not only as a person but within the context of contemporary fiction of the American West. I notice an echo of this great dignity and respect given to the face of the beloved in the work of Toni Morrison, poet C.D. Wright, and poet Natalie Diaz, among others. The face, in turn, reflecting the life, the breath, the soul.
Emmanuel Levinas posited that to behold the face of another, which inherently carries the essence of the person, we are called by life toward greater and more humble regard for one another, greater responsibility, and in turn greater love. I find this a central discernment of your collection, and a quiet power. In Mixed Company we read, "So it goes, with each person carrying within them the seeds of their own redemption, when looked at through kind eyes." How do you, as an artist, bring the Divine to bear in your work?
First of all, thank you for your kind and beautiful words! I hardly know how to respond to being told I have anything in common with those incredible writers you list. When I think of the Divine in relationship to my stories, I think about how these characters are thrown into each other's paths because there is something in each of them that requires the presence of the other character to grow.
My favorite theology professor back in college, Father John Dunne, talked about how when when we're little, and something upsets us, we retreat into our realms of strength. Like, some kids might be good at sports, so when they're upset, they go play basketball. Some might retreat into the realm of imagination, or the realm of words, or even numbers. Whatever it is that you're good at comforts you. In turn, you get stronger in this area, since you seek it for comfort so often. Then when we grow up, our professions tend to relate to the realms that we were strong in and have been turning toward since we were children.
However, the people who we love tend to draw us into our weaknesses. When we love this other person, we find ourselves doing things that we wouldn't choose to do on our own. But that's what makes us whole, and allows us to gain strength in different dimensions. When you reject love and being drawn toward your weakness, and instead dwell only in those realms of strength you've cultivated since you were a child, it can feel like a wholeness, but it's not really. It's an unbalanced retreat into your solitary castle.
So I like to think that these characters I write draw each other into their realms of weakness as they come into relation to each other. And since they're pulled into their weak zones, they make mistakes! They say the wrong things! They do the wrong things! They feel hapless and guilty. But it's through this messiness and exploration of other people's strengths that they have some hope of achieving wholeness.
In these stories there is great buoyancy, there is the cycle of consolation and desolation, and there are so many beautiful and beautifully frustrating people. Ah, the people who people our lives! The stories were written through the years. What unites them, what do you see as the radiance that other readers and I have found at the heart of these stories?
I think what unites them is the fact that I do love all my characters. I don't always start out loving all the characters as I begin to work on the story. Sometimes I'll begin with a fictional character partially inspired by a type of person who has vexed me in life. Say, an obtrusive and out-of-control neighbor, or someone with totally different political beliefs, someone whose mental illness has made the lives of people around them difficult, or someone who rejected me in a way I didn't understand, so I'm trying to come to an understanding through fiction.
As I struggle with the story through many years and drafts, the answer that always works out the problems and lands it at something that feels finished arrives when I achieve a genuine respect for that "problem" character's perspective, a sympathy for what they've been through and how they came to form their beliefs. I end up loving those difficult characters, those curmudgeons, and finding fault with how the fictional character who occupies something akin to my space in the relationship behaved. Since this is always how my stories work out in the end, you'd think I could just skip to that part of loving and understanding the problem character, and achieving humility about my own beliefs right away, and my stories would be finished a lot quicker that way. But no, I can't really skip any steps in this process. The struggle has to be genuine, and I move toward my understanding in stages, through drafts. When something is false in a draft, it's often because I haven't yet seen a character with a fullness of heart.
Give us your most cherished reading and writing regimens, be it by house or car, wilderness or bedroom, pencil or pen or digital element, times of day or night, or fallow and vital times.
My duties to my family and my work regularly knock my writing regimens off course, but when that happens, I try to give myself the same advice that I give to my students. The first idea is directed toward writing mothers especially: Try to find the hour or hours when you are feeling the best and have the least distractions, and give those hours to yourself and to your writing. Often moms try to squeeze in writing after they have finished all the tasks of their day and they are exhausted, or they get up early before everyone else and try to write then—and they are exhausted! So instead, get enough sleep if you can. You can't create on a drained brain. Then, instead of filling the parts of the day where you feel awake, rested, and alert doing chores and other types of work for other people, let the dishes and emails sit, and write when you have energy. So I write kind of in mid-morning to mid-afternoon usually. I have other mom friends who find it productive to write on their lunch break. Figure out when your brain is at its best, and seize those hours for yourself. Because you need 100 percent of your brain to write, but you only need 10 percent of your brain to unload the dishwasher. The second bit of advice comes from Ann Patchett, who wrote an essay about how when she's really off track with writing, she just tries to reign herself in to writing at least one hour a day. It doesn't sound like much, but if you can make yourself sit down to do that, the hours will add up, and maybe the time will grow longer once you're back in the habit of writing.
Who do you love in art, ancient, not quite ancient, modern, and contemporary?
I am such an enthusiast of all kinds of art, it would be difficult to name everything that inspires me. But here's a bit of the hodgepodge: I am inspired by everything from ancient stories such as Beowulf to something as contemporary as the way Doja Cat plays with language, rhythm, and phrasing on "Get Into It (Yuh)." When I adore a writer, I try to read all of their books except one, so I have one more book to read some time on a rainy day. I've done this for Toni Morrison, Colson Whitehead, and Louise Erdrich. I've read all of Tolstoy, all of Shakespeare, all of Jane Austen. I think Donald Glover, aka Childish Gambino, is a genius, in his writing, his acting, his music, and his directing. "Abbot Elementary" is so good. It reminds me of my years growing up in underfunded city public schools. I visited Cézanne's atelier in France this summer and I was so moved to sit in that space and amid that light where he painted his perfect, blushing apples, and to see his paints and the objects he used in his still lifes. And I adore graffiti art. The novel I've been working on for years and years is about a graffiti artist. I love listening to my daughter play Debussy on the piano, and I am also so glad to be living in the time of Beyoncé, Lizzo, Megan Thee Stallion, and Cardi B.
Tell us what you love to do for fun with your family or friends, and two simple things that give you great joy.
I have completely enjoyed exploring the National Parks with my husband and kids as they've grown up. I've seen so many gorgeous, exceptional landscapes throughout the West. I love to hike and visit botanical gardens. I also love to grow flowers. I have a collection of irises that I inherited from my grandmother and I'm always glad when they reappear in May.
---
Shann Ray is the author of Atomic Theory 7, an American Book Award and Bakeless Prize recipient, and three-time winner of the High Plains Book Award. He teaches at Gonzaga University, Stanford, and the Center for Contemplative Leadership at Princeton Theological Seminary. He currently serves as a poetry mentor for the PEN America Prison and Justice Writers Program and has previously completed fellowships from NEA and Bread Loaf. Along with his full-length works, including a libretto and fifteen books, his work has been featured in Poetry, Esquire, Narrative, McSweeney's, Prairie Schooner, Poetry International, Big Sky Journal, the American Journal of Poetry, and Salon.