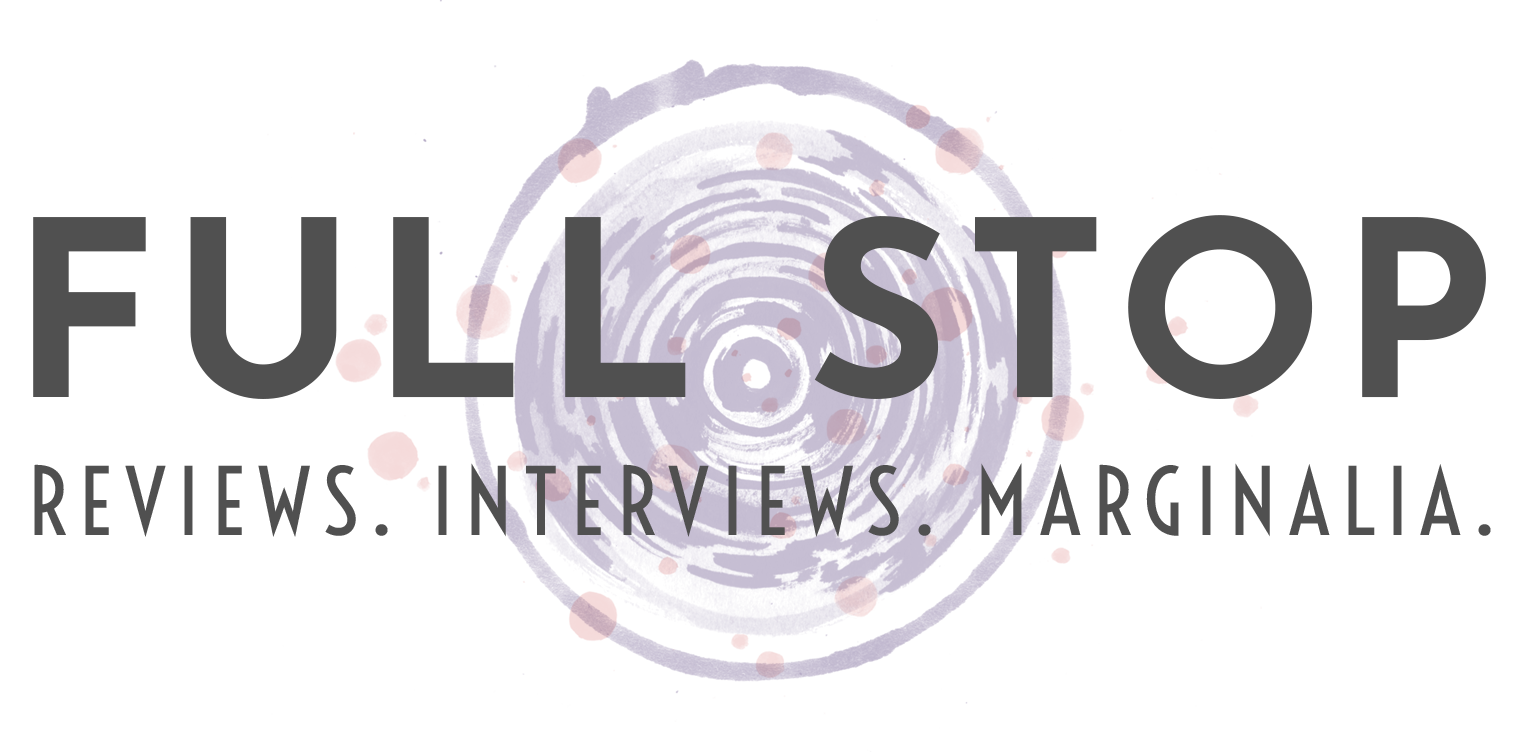 [Sagging Meniscus Press; 2021]
Midway through Jesi Bender's glowing and audacious debut play, Kinderkrankenhaus, a child patient named Cinders tells another young visitor at the children's hospital that "It's all in how others read you. That's what makes you ill." Throughout the text, Bender explores the social and linguistic construction of illness through a variety of formal experiments, starting with one of the book's epigraphs, which signals to the reader that the aforementioned child, Cinders, shares their name with a book by Jacques Derrida. It's a mysterious and multivalent name, suggesting both a dying of the light, and the possibility of a new one erupting. In his introduction to Derrida's Cinders (1987), Ned Lukacher asks: "At what temperature do words burst into flame?" To which I would respond: stick a thermometer in this play, and find out.
Like playwrights, doctors wield the power of naming, labeling, classifying, characterizing. To reduce a patient to a diagnosis is, in many ways, like reducing a character to a type — and thus to a prognostic fate. The anthropologist Emily Martin reminds us that the act of diagnosis is performative, insofar as it reshapes how a person might act or be acted upon. In other words, when a doctor authoritatively names someone's condition, from then on the patient will be treated in light of their ailments and may experience themselves differently as a result.
Indeed, Bender's play begins with such an act of interpellation: a new patient arrives at the hospital and immediately earns the nickname Gnome. When they refuse to be hailed by this name, saying "I'm not Gnome," Cinders laughs and tells them, "You are now. The doctor says so." Such labels are not always received passively, however: Gnome pushes back again and again, trying to persuade the others to "give up on these goofy names." Alas, they have already grown into these appellations, and many of the children maintain that language can be used to reclaim and recast identity because it, too, is malleable.
Here, Bender masticates this word into chewy, self-reflexive syllables: "Male-he-able. Mmm-ale-e-al. Mallet. Malicious." I am reminded of the mad lexical frenzies of Caryl Churchill's iconic play The Skriker (1994), in which a surreal entity speaks in bewildering fragments and homophonic puns, mirroring the protagonist's fractured reality. Like Churchill, Bender is an adroit magician of the reshuffled phoneme. The author deconstructs and reconstructs language through verbal play, and in the process reveals that new worlds can be coined, just as words can.
In his essay "Making Up People," the philosopher Ian Hacking suggests that labels are not fully deterministic, but nevertheless they can profoundly alter "the space of possibilities for personhood." To the extent that people are a product of their environments, this is also true of the play's literal space: a grey hospital with "grey beds and grey floors and grey walls." The colour seems to have seeped into the children as well, since they are also grey. As Hacking suggests, the act of diagnosis creates a looping effect, wherein someone's environment molds them further into what they are already said to be. In this case, the children are not in themselves grey, but rather made so by the room. Nor do they appear sick, until the institution makes them so.
This inability to distinguish a person from their environment is reflected in the play's central authority figure, Dr. Dorothy Schmetterling, who confuses "what your label is" with "what you are." What's funny about this, of course, is that the doctor's last name means "butterfly" in German, and yet this image does not seem to suit or shape the character's personality in the slightest. Furthermore, Dr. Schmetterling refuses to call the children by their real names while simultaneously demanding that they respond with the appropriate professional title: not "Dorothy," but "Doctor."
This children's hospital is thus a cuckoo's nest of double standards and double binds. At the same time as Dr. Schmetterling commands the children to speak rationally, with the promise that this will earn them their freedom, the doctor speaks cryptically and macaronically, introducing a number of unfamiliar German expressions such as Lebensunwertes leben ("life unworthy of life") while neglecting to define these words for the children. Likewise, at the same time as the doctor pathologizes silence, associating it with deviant social behaviour, these German phrases conceal allusions to the Nazi's campaign of involuntary euthenasia, which targeted psychiatric patients, including disabled children held in facilities such as the Am Spiegelgrund clinic in Vienna.
The children of Kinderkrankenhaus act out an alternate history of sorts, though the play is explicitly set during an "unknown time." Gnome and Cinders retreat into a cave within the hospital's dormitory, where another child named Python speaks in a numerical language that cannot be understood by the doctor. The cave is a space of neurodivergent possibility, a temporary safe haven from fascist norms, where difference is allowed and a sense of personhood can be reestablished. This reprieve does not last long, however, as a giant hand reaches into the cave and extracts the misbehaving children. True to the history and ideology of Nazi reformatories, Dr. Schmetterling invokes death as a necessary punishment for continued misbehavior.
For all of its allegorical whimsy and surreal imagery, Bender's play is as "deep and dark" as the grave that Gnome is threatened with. Yet, this deep darkness is movingly rendered, and acts as a profound source of dramatic irony. In effect, these children are prisoners in Plato's cave: they receive messages from the outside world, including a letter from the Eugenics Record Office, but the words are unfamiliar to them, mere shadows of a horror that they cannot comprehend.
Perhaps the greatest tragedy of the play is that Gnome believes that obeying the rules can set a person free — that is, until the latter half of the play, when Bender upends all manner of conventions, tests the very limits of language, and defies the strictures of the stage. But then, paradoxically, as the play takes flight from the grey naturalism of the children's hospital, building towards a cathartic escape from this bodily and linguistic prison, I am all too aware of the textuality of this document I am reading — and the fact that this play has not yet been staged — and thus a classic paradox emerges; namely, that of attempting to approach the non-verbal with the verbal. A kind of Sprachkrise, if you will.
Though a book can represent an infinity, I wonder if the infinity of theater is perhaps greater, or at least more suited to this theme of moving beyond words. On the other hand, some of the play's idiosyncrasies work best on the page, including a number of visual puns. For good reason, then, this should be thought of as a hybrid work, and I would encourage anyone who plans to see the production to read the script beforehand.
Whatever the format, for a relatively short play, this one holds an exceptional degree of complexity and vitality. In many regards, Kinderkrankenhaus has the makings of a contemporary classic. The duo of Cinders and Gnome is as memorable and sharply drawn as the most famous literary duos, and the dialogue smolders. At one point in the play, Dr. Schmetterling, questioning Gnome's mental capacity, suggests that to be "normal" is to speak the "right words in the right order at the right time." In this remarkably inventive work, Bender dares to invert this formula, and the results are as brilliant as they are heartbreaking.
Matthew Tomkinson is a writer, composer, and doctoral candidate in Theatre Studies at the University of British Columbia, where he researches sound within the Deaf, Disability, and Mad arts. His recent publications include a book of collaborative short stories called Archaic Torso of Gumby (Gordon Hill Press, 2020), a chapbook called For a Long Time (Frog Hollow Press, 2019), and a forthcoming book of poetry called Oems (Guernica, 2022). Other short works of his can be found in Exacting Clam, Theatre Research in Canada, The Town Crier, Performance Matters, Sonic Scope, and Anthem Press. He lives in Vancouver on the unceded territories of the xʷməθkwəy̓əm (Musqueam), Skwxwú7mesh (Squamish), and səlil̓ilw̓ətaʔɬ (Tsleil-Waututh) Nations.