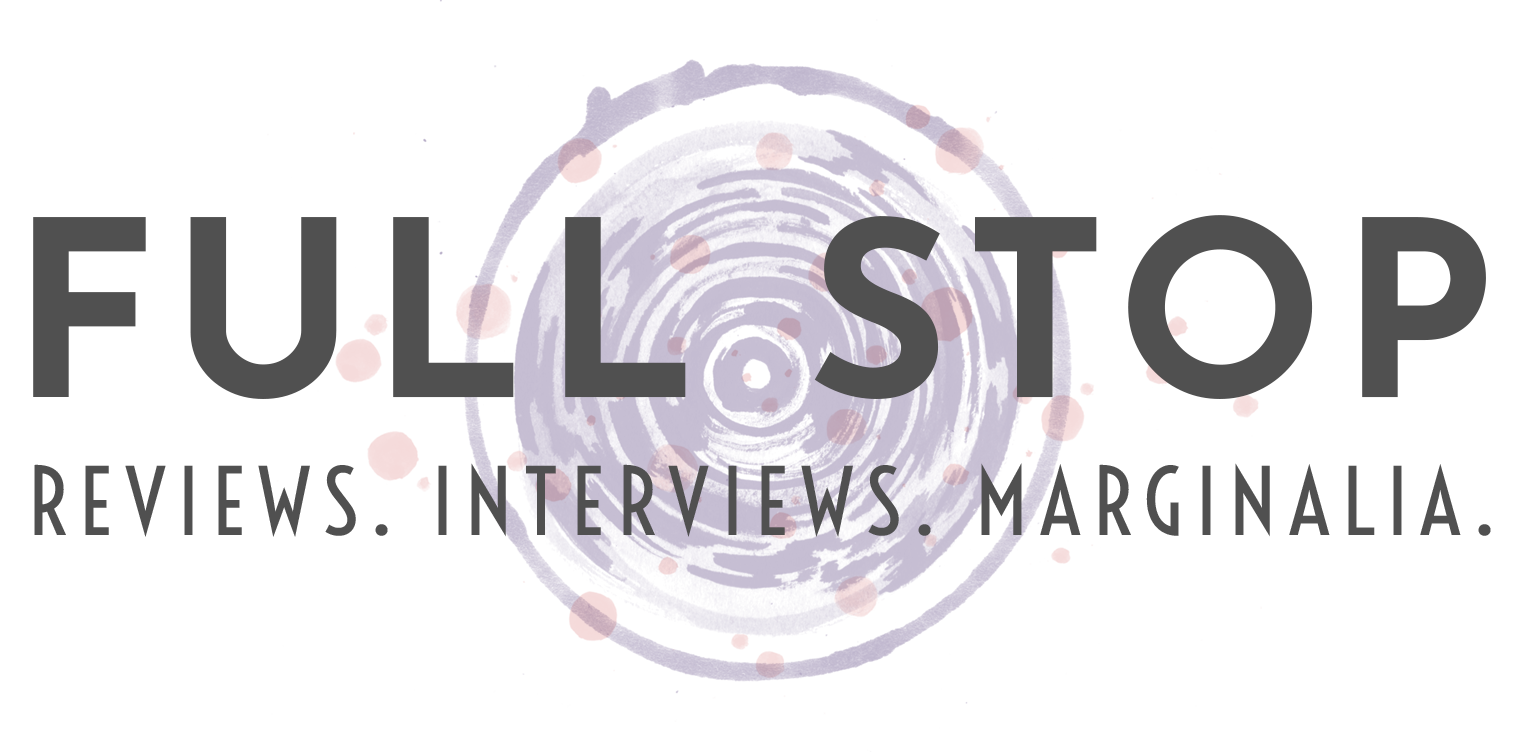 I was delighted and surprised in equal measure when Olivia and Aubin apprised me of their upcoming production of Jean-Luc Lagarce's I was in the house and I was waiting for the rain to come. When it comes to theatre, the Channel seems far wider than the Atlantic: Few works ever cross it. A crude generalisation, but one that can to a certain extent be substantiated, is that, rather than representing crisis on stage in terms of material social and economic conditions, contemporary French theatre tends to perceive crisis as residing in representation itself. For the past century—one might argue, since Alfred Jarry's explosive Ubu roi (1896), which threw a hand grenade at French conventions of unity, coherence, and verisimilitude (imitating off-stage life according to realist conventions), French theatre-makers have shared a concern for the power of the forms they use to represent the world, and how these forms affect the audience's perception. 
Like many of his fellow French-speaking playwrights, the newest generation including Magali Mougel and Jean d'Amérique, for example, Lagarce solicits the audience's reflection, imagination, concentration, and criticism, challenging them to interrogate the representational structures that present worlds on stage, and those that represent our world in the dominant media, encouraging us to think beyond the automatisms of everyday representation. I was keen to find out how Olivia and Aubin had translated not only Lagarce's text, but also his experimental ethos, for UK audiences.
---
Clare Finburgh Delijani: Jean-Luc Lagarce's star shone only from 1957 to 1995. In his brief life of only thirty-eight years, he established himself as one of the most important French playwrights of the twentieth century. When still at secondary school he was discovered by Lucien and Micheline Attoun, who at the time ran the highly influential new-playwriting establishment Théâtre Ouvert, and he went on to be staged at some of France's most prestigious venues, like the Comédie-Francaise in 1982 with Voyage de Madame Knipper vers la Prusse-Orientale, directed by Jean-Claude Fall. With François Berreur, a member of his theatre company La Roulotte, he established Les Solitaires intempestifs, responsible for publishing much new writing for theatre in France today. Could you talk a little about what Lagarce's legacy is, and why you were drawn to him?
Aubin Ramon: I have no doubt that Lagarce is a cornerstone of contemporary French theatre. It's been only twenty-eight years since his death, and his plays are already considered classics. This recognition has always been evident within the theatre community, but his stature has undeniably surged in recent years, with Lagarce now occupying a place of honour among the pantheon of French authors. Since 2020, every secondary school student studies Lagarce alongside Marivaux and Molière for the French Baccalauréat. His plays are performed in the most prestigious venues of France. It's Only the End of the World (1990) has been part of the Comédie-Française's répertoire since 2008 and I was in the house and I was waiting for the rain to come was directed there by Chloé Dabert in 2018. And in 2019 I was lucky enough to attend Clément Hervieu-Léger's cinematographic staging of Le Pays lointain (1995) at the Odéon Théâtre de l'Europe. Lagarce has been translated into many languages, including Portuguese and German, and Xavier Nolan 2016's French-Canadian movie adaption of It's Only the End of the World has certainly expanded Lagarce's international reach. But still Lagarce remains unknown in the UK. In the two years since starting my PhD in Cambridge, I have been struck by how little French theatre is produced on stage in the UK and have had it in mind to direct a production by a French playwright. Lagarce seemed the perfect choice. Yet, to my surprise, there were no published English translations of his work. So, while working on our previous project with Olivia, a production of Tom Stoppard's Arcadia (1993), I looked at her and said: I want to direct a French play next. I handed her J'étais dans ma maison et j'attendais que la pluie vienne, a play particularly close to my heart. The following week she came back to me insisting that we had to do it. And here we are, bringing Lagarce's legacy to the UK with this premiere of I was in the house and I was waiting for the rain to come. I'm very proud of what we have achieved.
Reading I was in the house and I was waiting for the rain to come, I feel I can detect hints of other major playwrights. The "waiting" indicated in the title and in the play's theme, where three sisters, their mother and an older relative have waited for a vagrant brother/son to return home, immediately evokes Samuel Beckett's Waiting for Godot (1953). The fact that the company of entirely female characters seems to revolve exclusively around an absent male figure, might remind one of Federico Garcia Lorca's The House of Bernarda Alba (1945), or else Marie NDiaye's The Snakes (2004). And the three sisters perhaps reference Anton Chekhov's play of that name (1900). Could you situate this play within a family of playwrights past or present?
Olivia Krauze: Funnily enough, Aubin and I actually met on a production of Beckett's short play Catastrophe back in 2021, and we've been making theatre together ever since. Lagarce's work certainly shares that restlessness that comes from a lack of action with Beckett, whose plays he staged in his early years as a director. But if Waiting for Godot is about the on-going process of waiting, I was in the house and I was waiting for the rain to come is really about the disappointment of Godot appearing after all that time. Self-professedly, the play offers no tragedy, no final rupture like that caused by Adela's suicide or Yerma's murder in Lorca. Its effect is quieter, more wistful.
Aubin Ramon: On the French scene, Lagarce's debut steps right into the shoes of post-World War II avant-garde Parisian theatre. His first play Erreur de construction (1977) mimics Eugène Ionesco's The Bald Soprano (1950), while Les Serviteurs (1981) echoes Jean Genet's The Maids (1947). In his penultimate play, I was in the house and I was waiting for the rain to come (1994), you can really see more contemporary influences such as the tormenting exploration of transgenerational memory in Marguerite Duras's Savannah Bay (1982), or the disruptive return of the prodigal sister in Bernard-Marie Koltès's Le Retour au désert (1988). Numerous parallels can also be drawn between the five sisters and the iconic women or the chorus of ancient Greek tragedies. I see in the character of The Youngest, for example, Jean Anouilh's Antigone (1944), who, through long, mourning monologues alongside her sister Ismène, grapples with the disgrace and loss of her brother Polynices. The typically Lagarcian family struggle to communicate or to reconstruct a collective memory still resonates today and I can't help thinking about it when seeing plays like Wajdi Mouawad's Incendies (2003), or more recently Mère (2021).
You both translated I was in the house and I was waiting for the rain to come from French into English. Your translation balances the mystical incantatory qualities of Lagarce's original text, with a limpid simplicity. Could you talk about the joys and hurdles of your translation process?
Aubin Ramon: It was such a pleasure to dissect Lagarce's text to translate it. When you're trying to bring the characters' struggle to communicate into another language, you have to struggle along, and this is when the joy starts, when you resonate deeply with the characters' emotions. I loved the play before, I love it even more now. Things get still more interesting when you start thinking about how you want your actors to deliver the words on stage. Take, for example, the line, "je pense ça, je suis celle qu'il reconnaît le plus vite." It can be literally translated as "I think this, I am the one he recognises the fastest," emphasizing the character's introspection; or into a more natural, rhythmic English with "I think that I am the one he recognises the fastest." The intricate interplay of tenses within the same monologue further complicates these decisions. I wanted to make sure the ambiguity surrounding the timeline of the events and the recollection of memories is faithfully translated into English, allowing the actor to grasp and interpret this complexity. As the French director and translator Antoine Vitez once said, "translating is directing," and this is especially true of this play.
Olivia Krauze: For me, some of the most difficult passages of translation were the group dialogues. It's not a long play, and some of the scenes (Lagarce never actually uses this term, only a bracketed ellipsis marks the change from one focused moment to another) come in the form of a single monologue. To switch suddenly from the extended, deeply personal reflections of The Eldest on desire, to a (formally) casual group conversation about future plans—it's jarring. It's a deliberate undercutting of the lyricism on Lagarce's part. But it is still hard to know what to do with as a translator. This is often where more modern turns of phrase would come in, references to half-remembered songs, sayings, quips, and it is important that these ring familiar for an English audience.
Could you talk about your approach to translating the play? Lagarce's language is singular in that it resembles variations on a theme, perhaps like minimalist music, in which phrases are repeated, with infinitesimal differences. The very first verses of the play provide an example:
I was in the house and I was waiting for the rain to come.

I was looking at the sky as I always do, as I always have,

I was looking at the sky and I was looking at the land that gently slopes away from the house, the road that disappears around the bend into the woods, over there.
Aubin Ramon: The monologues throughout the play are filled with these constantly-evolving repetitions, showing on stage the thought process of the characters who struggle to verbalise them. They strive for an infinite precision in describing their feelings or recollecting their memories, constantly revisiting their words, adding adverbs or shifting tenses. These Lagarcian verses are the music and poetry of a modern tragedy. No wars, no heroes. With Lagarce, the tragedy thrives in the profound incapacity to convey oneself and be truly understood by another. And when words are so important, the task of translation becomes even more critical! The transcript of the 2007 symposium at the University of Besançon on "Traduire Lagarce" from les Solitaires Intempestifs is a must-read for any future translators of Lagarce. While there was no mention of any English translations, these discussions really helped me to strike a balance between the nuances of Lagarce's rhythm and depth of meaning when translating him into English.
The play was co-translated by the two of you. Did one of you do a more "literal translation" and the other tailor the language more to the stage? Could you describe your collaborative process?
Olivia Krauze: Yes, I did the first more literal translation in something of a forty-eight-hour delirium, because we had an upcoming deadline with the ADC Theatre in Cambridge and needed a first draft. I don't know if I would do it any other way now. In my academic work I am usually working between English and Russian, sometimes for months on end, so this was special. It felt like I was occupying the space of the play at a level of intensity that chimed with that of the characters. Aubin revised the initial draft with an ear for the rhythm and "weirdness" of Lagarce's text. "Does it sound weird in French as well or is it more natural?" I would message him while translating. But there's a reason we are waiting for the rain "to come" and not "to fall." It's an invitation to listen more closely, to lean into that transporting musicality of the language.  
Aubin Ramon: And then we read the play with the cast for the first time. Really this was the most important part. It was only after that we could hear certain passages working or not working on stage. The translation process never really ends—we anticipate it will continue into the rehearsal period.
The two of you have not only translated the play, but have also acted as dramaturgs in order to interpret its various meanings, and as directors, to bring it to the stage. I wonder what you are hoping the audience will take away from the play. As I've mentioned, the 'waiting', mentioned in the title, seems to evoke Beckett. One of the sisters says:
I was waiting.

Haven't I always been waiting?

. . .

all those years that we had lost not moving, just waiting
The fact that the women have waited an unspecified yet apparently long period of time for the brother to return, and that when he does finally arrive it's an anticlimax, appears to present a philosophical meditation on human longing, and the inability to fulfill desire. The fact that the brother is driven out by his conflict with his father, might indicate the Oedipus complex and afford the play the status of an eternal myth. But perhaps the play is more realist than theoretical: The sisters hint that they might have been sexually and physically abused by the brother, and explain that the father drove the brother out. Is this a more naturalist play about toxic conflict between men and domestic abuse of women? There is also a brief indication that the brother might have returned from a war. Silent and broken, could he be suffering from PTSD? As dramaturgs and directors, what are the conversations you have had with each other and your actors about possible interpretations of the play?
Aubin Ramon: Greek myths are fundamental to Lagarce's work, and the recurrent themes of waiting and return find their roots in the myth of The Odyssey. In an earlier play, Elles disent… l'Odysée (1978), he explicitly revisited the Greek myth in order to focus on its chorus of female figures. Lagarce delves into the psychological impact of their abandonment, characteristically shifting the tragedy from the action to the lack of it. Here, The Eldest is another Penelope left in waiting. The audience bears witness to these universal yet intimate experiences. At times, they are invited into conversations by the characters' questions, and at others they are asked to listen to the silences with them, acting as both ghosts and voyeurs in this modern tragedy.
Olivia Krauze: It's really interesting to hear you talk about what the play hints at for you. We've been thinking a lot about these suggestions and silences in our character work with the cast. Who, if anyone, abused whom, how, why. An important interpretation for us has focused around the brother's sexuality as a potential cause of conflict between father and son. His war, then, becomes much more symbolic, and possibly ends in a death regrettably common for gay men in the 80s and 90s (Lagarce would die of HIV/AIDS within a year of completing the play). The text only offers clues, "tiny clues that would bring him back to life," The Mother calls them, neither confirming nor denying. It is a play about the stories that we tell ourselves, and this was an important one for us from the start.
Could you talk about gender in relation to the play? The play is written by a man, and the cast is exclusively female. While all the characters are women and girls, they talk exclusively about the absent brother, to the point where he almost becomes the central character. Is this a play about women, or about a man? Do the women exist simply to service, pleasure, and commemorate men? Or else, does the play celebrate the resilience of the women, who have survived in the absence of the men, and shown solidarity towards each other? After all, the play ends with the sisters saying they will leave and start their lives again.
Olivia Krauze: We've actually had a really productive creative disagreement on this topic. The brother, as you say, never speaks, is not listed as one of the characters, but the play takes place on the days following his return. Should he ever appear on stage? Sleeping upstairs, in silhouette? Waking up at the end? Or should we only ever see the women? Plays written expressly for five female parts are rare, and there is clearly something powerful in that image. But this is not a sentimentalised depiction of female love. The children blame their elders, the older sisters exclude the youngest, the mother prefers the silent company of her dying son to that of her three daughters. All five women remain unnamed, elusive, without an individual history or future. But in the moment, they are living, breathing, resentful, cruel. "I won't die of grief," the Middle One declares, "my body will not forsake me, and I will not be ashamed of it. I'll keep walking and wanting to walk, I'll keep eating and wanting to eat." I don't think the play ever seeks to resolve these tensions.
The play is written in free verse, and could be described as lyrical. French audiences are quite used to highly poetic theatre, for instance Dans la solitude des champs de coton (1985), written by Koltès, another great French playwright who you mentioned earlier, Aubin, and who also died all too young of HIV/AIDS; or else plays by Valère Novarina, which can contain incantatory lists that last several minutes. Marie NDiaye's theatre expresses everyday events, such as the return of an estranged father in Papa doit manger (2003), with rhythmical repetitions and alliterations. The UK, on the other hand, tends towards more narrative-based drama, expressed in more everyday speech (although UK playwrights like Caryl Churchill and debbie tucker green can still be described as stage poets). When translating and staging the play with your cast, how have you negotiated and bridged these broad-brush cultural divides between the French and UK theatrical traditions?
Olivia Krauze: Last month, we sat down together to work out the specifics of the direction for the production. Aubin had just come back from the Festival d'Avignon, I had just come back from the Edinburgh Fringe. We spent a blissful couple of hours just sharing all the good, the bad, and the inexplicable. I had gone to see a lot of movement work in particular, because we knew we wanted that to be a big part of translating the text for the stage. There are no stage directions in the play, only the odd suggestion, "This makes them smile, perhaps," which is extremely freeing in this respect (especially compared to Beckett . . .). France and the UK both have historically strong physical theatre traditions. I recently finished working on a production of Abi Morgan's Lovesong (2011), a love letter to the relationship between narrative and movement, that re-works, incorporates, and ultimately highlights the lyricism of T. S. Eliot's original poem (1915). This is the kind of complementary blending we are aiming for. And it feels like there is a lot of cautious wider interest in experimental theatre at the moment (Punchdrunk's The Burnt City, the West End run of Daniel Fish's Oklahoma!, the National Theatre-Gecko collaboration on Kin in January). We think the UK, or at least Cambridge, is ready for it.
Many important modern and contemporary French playwrights are almost completely unknown in the UK. For instance, Koltès or Michel Vinaver. Those who have been staged, like Yasmina Reza or Florian Zeller, tend to meet with dominant UK theatre's preference for character-based, realist stories. What do you feel that Lagarce, and I was in the house and I was waiting for the rain to come, can bring to UK theatre?
Aubin Ramon: The UK is definitely missing out by overlooking these authors. I believe their lyricism possesses a universal quality that could resonate with anyone, starting with you, or with Olivia. It's astonishing that Lagarce has been translated into so many other languages but not English, and that a playwright as blisteringly modern as Koltès remains vastly underrepresented in the UK. Given the close proximity and cultural ties between France and the UK, we hope that our translation and production of Lagarce will further open the door to this shift.
Olivia Krauze: Or bring the whole house down!
I was in the house and I was waiting for the rain to come premieres at the Corpus Playroom, Cambridge, October 31 through November 4, 2023.
Clare Finburgh Delijani is Professor in the Department of Theatre and Performance at Goldsmiths, University of London. She has written and edited many books and articles on theatre from the French-speaking world and the UK, and is currently writing Spectres of Empire: Performing Postcoloniality in France (contracted with Liverpool University Press) on theatre that addresses France's colonial past, and postcolonial present.