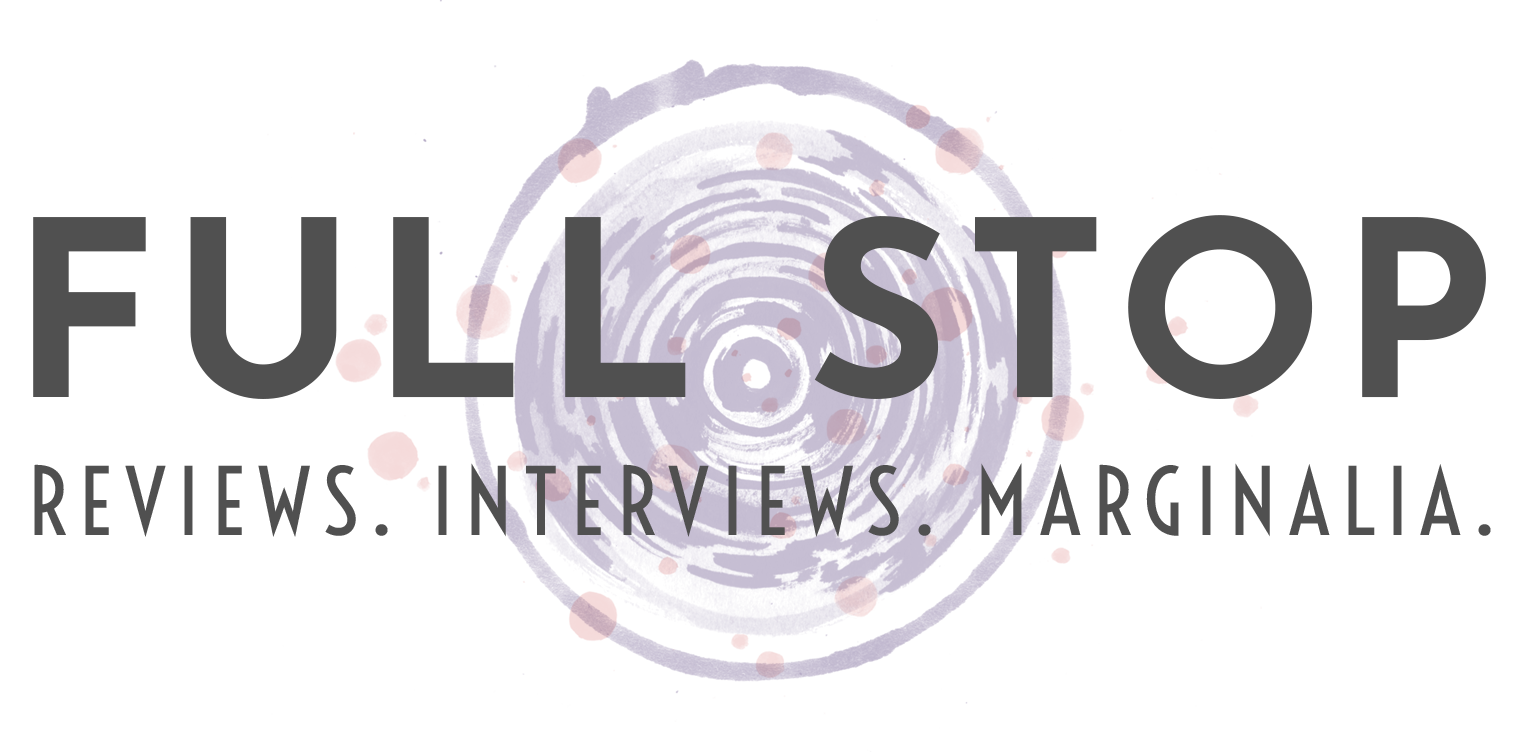 Kate Zambreno's latest book, To Write As If Already Dead, follows her previous book Drifts as another brilliant meditation on living, corresponding, and being in community with text — in this case, Hervé Guibert's To The Friend Who Did Not Save My Life. It continues the work of erasing the lines in the sand that separate fiction, criticism, and memoir, and does so wonderfully, furiously, and completely, offering not just a thorough and intelligent commentary on Guibert's life and work but on Zambreno's own life and work, and, inevitably, how the world infects each.
Zambreno and I chatted over a Google Doc about about To Write As If Already Dead, as well as Drifts, which was happily released recently in paperback. The two books complement one another and, in places, may even reach for one another. We also exchanged some margin comments about whether we'd recognize each other, walking around in our neighborhood. (Not yet!)
If you have the chance, I highly recommend seeing an event for To Write As If Already Dead. The day this is published (6/10/2021), Zambreno and Bhanu Kapil are in conversation at McNally Jackson, and on Monday (6/14/2021), Zambreno and Kate Briggs are in conversation at Columbia (both digitally).
---
Kyle Williams: Your last book, Drifts, is described (in some marketing materials) as your "most accessible book to date." I'll be honest that I have very little idea what that word means, but have been thinking about it a lot. How do you think of it? Is it an anxiety? I'm thinking of a moment in To Write As If Already Dead wherein, while editing Drifts, you write "months of trying to make everything perfect, nothing too difficult." Is accessibility related to difficulty? Is there value in one over the other? Are they in opposition?
Kate Zambreno: My guess is that my publisher wanted to signal that Drifts wasn't "difficult" but I definitely don't see it as more or less difficult or accessible than anything else I've written. This was language used in publicity copy that I have no control over. I think there's probably some anxiety in mainstream publishing about novels that are about ideas, language, or form, as opposed to novels that are driven by story, plot, or characters, but I'm just speculating here on the publishing brain. Perhaps they're also trying to signal that the work isn't "fragmented" or overly theoretical or erudite or referential, all charges made against (or for) my work. I mean, Drifts involves a biographical meditation on Rilke writing Notebooks of Malte Laurids Brigge and there are digressions on Albrecht Dürer and Sarah Charlesworth and Sans Soleil and also kind of trance-like digressions on nothing where I'm deliberating slowly down the text. I see it as a continuum with my other recent work, it's highly referential and about thinking in language and also plays with opacity. I don't think about accessibility when writing, except in that I consider how a reader accesses, enters, or moves through the book. I am interested in, say, Italo Calvino's concepts of lightness in a work, or building an atmosphere in a work, through writing about light, weather, space. The reference to revising Drifts in the Guibert study refers to a process of radical restructuring I'd undertake — originally in Drifts the Rilke story was one lengthy and disorienting opening, mirroring the Stendhal passage in Sebald's Vertigo. Before this restructuring I also included a version of a Kafka story, "The Missing Person," as a later interlude that I then cut out and published on its own in Virginia Quarterly Review, that's the title essay in the nonfiction collection I'm working on. And I think I worked towards more exacting language, which was aided by my editor's very thorough line edits. But yeah, there is some prickliness to publishing in general in the Guibert study, in keeping with Guibert's prickliness in the original novel I'm writing about, To The Friend Who Did Not Save My Life. 
One of the primary concerns in Drifts is the movement of time. Though it (or through its) drifts, its movement in that novel feels very deliberate and related to a certain "slowness" of the kind you comment on in the films of Chantal Akerman. TWAIAD, by comparison, feels very fast. I actually read it first in one sitting. Thinking about, late in the book, a comment about a Guibert film that "captures the slowness of the day, versus the speed, the energy of the page of To the Friend," how were you thinking about slowness and speed in TWAIAD?
Both works are concerned primarily with time. Drifts is enthralled to the long shot (Chantal Akerman) as rendered in a narrative space, and slowness and trance, and dailiness. The Guibert study is interested in speed. Although I should note that the Guibert book is a diptych, the first half, "Disappearance" is a novella and the second half, "To Write As If Already Dead" is a notebook that proceeds from winter through summer, meditating more explicitly on To The Friend Who Did Not Save My Life, including its various movements and technologies. I do think that Guibert's diary-film that he made at the end of his life is more in the space of slowness and the daily, and the end of my book takes on that rhythm.
Is there a connection to the speed of time here — slowness and speed — with illness? When the pandemic hits in TWAIAD, I feel the speed of those pages ramp up radically, and you make connections between the pandemic and the AIDS crisis as experiences by Guibert in To the Friend. In Drifts there is mention throughout of the narrator's depression. In that way, the body really inhabits time in both works. How do you think about the body in time? Mediated by illness?
I think the narrator is depressed in Drifts, but it's also an existential depression, as well as one caused by alienation and overwork — and care work at that, as an adjunct, and in her relationships — and a creative paralysis, but that actually is generative. I think the phrase "radiant despair" is used. In the second half the narrator is also pregnant, and just trying to make it through the day. There are also two summers written about in Drifts — these open periods if one is privileged to have a break from teaching — there is a slowness to that as well. I am interested in the daily in Drifts. In the second half of the Guibert study — actually the last quarter — I am more recounting the early days and weeks of the pandemic — so there's a sped-up quality to the narration, I'm narrating an ongoing period, a sense of a vertiginous repetition. One of the aspects of Guibert's illness works I think about is the difficulty of writing when he's seriously ill, and the silences and gaps in between days of not being able to work. I think that illness can be experienced as slow — the tedium of the day, the way time stops — and also fast, as time blurs.
Another primary concern (for me) in Drifts was place. I think we actually live in the same neighborhood in Brooklyn, and I thought you captured its character really wonderfully/painfully. It's a strange place, with all these Victorian mansions, and the constant Blue Bloods film crews, and how long it can take to get anywhere on the subway. Did you feel some responsibility to place while writing? Does place create a kind of form for you?
I think of Drifts as existing within the space of the neighborhood, but within a speculative space, with weird connections and sightings, both familiar and unfamiliar. I really like how in Renee Gladman's Calamities, there are times you know the city or area that the narrator is writing from, and other times it's more defamiliarized.
Do you write toward image? And how do you think about the interplay in the composition of an image in text and an actual image in the text? There are (literal) images throughout Drifts, many of them being photographs taken in the narration preceding them. There are no images in TWAIAD, though there is a moment where you take out a camera to take a picture of something, and I did half-expect an image to follow on the page.
In Drifts I am explicitly writing towards a series of images — one diptych that repeats throughout is of Dürer's Melencolia I and St Jerome in His Study, in fact the whole work can be read as an ekphrastic reimagining of the two, I also think about Sarah Charlesworth's Stills series and a particular Peter Hujar photograph of a dog in a field. Both books (Drifts and TWAIAD) continue an interest in writing, photography, and memory begun with Book of Mutter and the subsequent Appendix Project lectures. I don't intend for the images in Drifts to be illustrations, but to be punctures, gestures, spaces, to reside within the text. Hervé Guibert was a photographer, a writer, and a photography critic who wrote a beautiful work on photography (Ghost Image). So in the study I engage with the distinction between his photographs and his books, including his own writing about art, his practice of photographing his friends, as well as other photobooks by his friends, like the conceptual artist Sophie Calle. There aren't images in it, but the book is often about images. The beginning movement of the study is an extended meditation on Manet, on Manet's friendship with Baudelaire, on Foucault's writing on Manet, and it begins with an ekphrasis of Manet's unfinished painting of Baudelaire's funeral.
I hope you aren't too sick of the question of what a novel is, but I am curious what makes TWAIAD not a novel. It's form is very similar to Drifts, and there are even recurring characters.
I often think in publishing it's what I can get away with. I thought of Drifts in the tradition of the novel, or should I say my tradition of the novel, say Sebald's novels or Enrique Vila-Matas's, or something like María Ganza's Optic Nerve, or the work of Renee Gladman or Bhanu Kapil. For me fiction is about a certain speculative space, thinking of atmosphere and mood. It's a heightened reality. I like thinking of a novel as something new. I like thinking of a novel, as having — paraphrasing the brilliant Sofia Samatar, interlocutor across both works — something wrong with it. I argued for To Write As If Already Dead to be classified as Fiction/Essay (it's what I succeeded in getting Screen Tests classified as), and I thought they were going to, but in the end it was classified as (I believe) Literary Criticism/Essay. Guibert called most of his works novels, there was a lot of play with fact versus fiction in his work, games with naming and slipperiness, and I think the same is true in these companion texts. People are bothered by all of this, and I admit I am both irritated and amused by it. I think I like the bother, the trouble. It makes us ask — what is a novel? What is not a novel? I like those questions. I don't want to have one answer for it. Guibert was bothered and troubled by these questions within his own work.
I'm glad you brought up Bhanu Kapil, to whom TWAIAD is dedicated. Your acknowledgements always give mention to your writing community, like Sofia Samatar, Kate Durbin, and Amina Cain. These people also frequently appear within the fiction as correspondents. Could you talk about how your community affects your writing? Is correspondence essential to your process? Do you think of correspondence in this way as collaborative?
The first half of TWAIAD becomes an elegy to a friendship that began on the comments sections of my blog more than a decade ago now, and in the acknowledgements I name other writers who I first met in that space. The lively conversations there — in our comments, across blogs, in emails, sometimes in person — were essential to me in forming myself as a writer and became my first literary community, however fractured or impossible the concept of community is (which the Guibert study, I believe, thinks through). The concept of correspondence is important in Drifts — of almost psychic connections, as well as the actual letters sent — as I'm writing through the diaries and letters that formed Rilke's Notebooks of Malte Laurids Brigge, or even Joseph Cornell and Marianne Moore's letters to each other. Sofia Samatar is the chief correspondent in Drifts, and we are also in conversation in the Guibert study, as we are in life. I am in conversation with Bhanu across both works as well, as we were also in conversation in our blogs, and now, over email. In this way I definitely think of the works as a conversation, and Sofia and Bhanu are the two writers I write to the most in my own work. I think I'm always trying to get back to that energy of the blog space, and how it spilled over into other forms of writing, when the work felt private, risky, ephemeral, when we were each other's addressees. I think of both books under the genre of friendship (stealing Thomas Bernhard's subtitle for Wittgenstein's Nephew, an important influence in the Guibert study). But of course, the work has to exist in solitude as well. And in conversation with a reader. We are all present, and we are all ghosts.
In addition to a writing community, your books always bring with them many literary companions (though these categories are more of a venn diagram). In Drifts, Rilke is the constant presence; in TWAIAD it is, of course, Guibert. I hope there is a way of thinking about your work with these writers as more (kind) than the line in Drifts about the "beautiful parasite." Do you think of these writers as companions in some way? Is your writing to or toward them connected to your correspondence with your community of writers?
The reference to the "beautiful parasite" in Drifts is to my yet unborn child, but I also extend that to a meditation on the parasitism of the artist. There is definitely a parasitism in the tradition of writing I'm often interested in — from Rilke to Vila-Matas to Sebald to Sophie Calle and definitely Guibert — but some symbiotic relationships in nature seem almost romantic, right? (I just got lost researching caterpillars and leaves). Guibert thought of the book he was writing as his only companion while in self-exile in Rome, estranged from his friends by his illness. Throughout my study of Guibert I think not only of that communion-in-solitude but also about the book I'm in the process of writing also as a companion, and I think of Guiberttoo as a companion, sure, but I'd say less him and more his books, which are not the same company. Most of the time I'm not in correspondence with other writers, except in my reading and writing and occasional complaints to friends about adjuncting or parenting a baby and a preschooler-not-in-school in a pandemic, mostly because I have almost no time to write anything, and when I do, it tends to be in a notebook. Right now I'm in correspondence with Yūko Tsushima, Natalia Ginzburg, and Joseph Cornell, for an anatomy of winter 've been trying to write for some time. The work is too private to talk to anyone else about it, except briefly, except for my primary correspondents, who are all dead.
I attended a lecture recently by Dorthe Nors about her literary companions, and she observed the same difference you point to about the different company of the author versus their books. She also said she would personally run away from Tove Ditlevsen or Ingmar Bergman if she were at a party with them. Would you have ever wanted to meet Guibert or Rilke or Tsushima or any of your other literary correspondents?
Oh I love Dorthe Nors' work. It's funny, an answer to this question is also the subject of, "Susan Sontag," a short I wrote that opens Screen Tests where I muse that I wouldn't have wanted to meet Susan Sontag, even if we were at a party together. I feel that way about most writers. I definitely think that Rilke's complaints would have irked me, in Drifts the narrator's irritation slowly buildsin those biographical passages. What I would have thought about Guibert, or vice versa, is an open question I muse upon in the book. I am imagining he wouldn't have cared at all for me, if he and I were contemporaries, maybe he would have hated me, or disdained me, and I'm pretty ok with that. I'm comfortable often with the admiration being from very afar, or also very comfortable staying a reader, and not meeting the writers that I love. Although I suspect I would have liked Tsushima, but we probably would have talked about our kids or stray animals or the names of trees in thepublic parks of our respective cities. I do like meeting my correspondents and other writers in real life, for the most part, in the before times, and in that way, it extends or solidifies an actual friendship. But the novella in the first half of the study documents a time when that was not true.
I am, of course, not going to ask who Marie is. But in TWAIAD , referencing a moment in Drifts that Marie reacts to, you write "Maybe I was bitchy — if an acknowledgement of class angst is bitchy — but I don't think I was unkind." This is a class angst I'm very familiar with, and it is difficult to deal with especially within the literary and publishing world because of how monied those spheres are or can be. Anxiety over money is also in the lives of Rilke and Guibert, and I'm wondering how that economic anxiety affects form, or becomes a kind of form. I wish I could find it, but, for instance, I remember a story about Raymond Carver's sentences being short in part because he would write on a small notepad during lunch breaks. Do you think class angst has a formal affect in or on your work?
Marie is also inspired by Marine, the character based on Isabelle Adjani, in Guibert's To the Friend Who Did Not Save My Life. It's fair to say economic anxiety, and some class angst about living in New York permeates through both of these books, and especially all of the hierarchies with being a working mother and a perpetual adjunct and being able to afford child care or not, and not having maternity leave, which is the subtext of the angst with the Marie character, who has a night nurse and nanny, etc. I mean, the real problem is capitalism, and a society that, among one of its many grotesque inequities, expects mothers to both never stop working or earning and also be perfect mothers, pitting them against each other, without any built-in structure for leave,while also exploiting caretakers, who are also often mothers themselves, for inadequate pay. It's an impossible system, made even more apparent during the pandemic. Survival energy, in its many forms, is incandescent through the work of Rilke and Guibert. I don't know anything about Raymond Carver, but yes I think this stress on time and resources has become a formal constraint for me. I do work in discrete forms — the screen tests, the appendices, the notebook, the anti-novel, the miniature — because I am never not distracted now, and since I have given birth to my first child I have only really had her naps to work, and once her nap dropped this year, and I had a baby at home, I have only had at most one or two hours for my own thinking when my baby is sleeping on me and if someone else is taking care of my 4 year old, who has been home this year, and this only really works if she is outside of the apartment, like if my partner takes her on a walk, if the weather allows.
I've always associated your work with a certain flânerie, which has occasionally been a subject for your explicitly. If not literally walking around, then a kind of intellectual flânerie of associations that pull in many writers and artists. Thinking about our shared neighborhood, which is a sort of strange suburban place for flânerie, and the aforementioned constraints of economics and motherhood, and — as well — the pandemic, do you see flânerie as still operative through these constraints? Is that concept still of interest to you, or useful to you?
I identify a lot with how Moyra Davey calls herself a flâneuse of her apartment. And there's still the interior space for me of the work, which continues to have an associative and aleatory quality. It's true, I am almost never alone now, especially this year, except in my thoughts. I miss my commute, my sometimes awful many transfer commute, so much. The solitary narrator of Drifts is so far removed from my life now, although in many ways it is still my life. I still ramble around my neighborhood. I am still taking photographs of sparkling bits of trash I find on the ground. I still find poetry in encounters of the neighborhood and the city. I still pay attention to the stray animals. Lately I've started to go to the zoo a lot, I'm writing about the melancholiness of the zoo. I finally went to the Brooklyn Botanic Gardens when the cherry blossoms in the esplanade were in full bloom, and laying there on the ground, gazing at the unreal quality of the pink, the way the petals fluttered down on me. I have explored this city in a different way this year, like Prospect Park in the strange beauty of winter, discovering the hidden places of the park. There's something so reassuring to the ongoingness of the seasons. 
---

To Write As If Already Dead
By Kate Zambreno
Columbia University Press
June 2021
---
Kyle Francis Williams is a writer living in Brooklyn. He is an MFA Candidate at UT Austin's Michener Center, Interviews Editor for Full Stop, and was A Public Space's 2019 Emerging Writer Fellow. He is on Twitter @kylefwill.