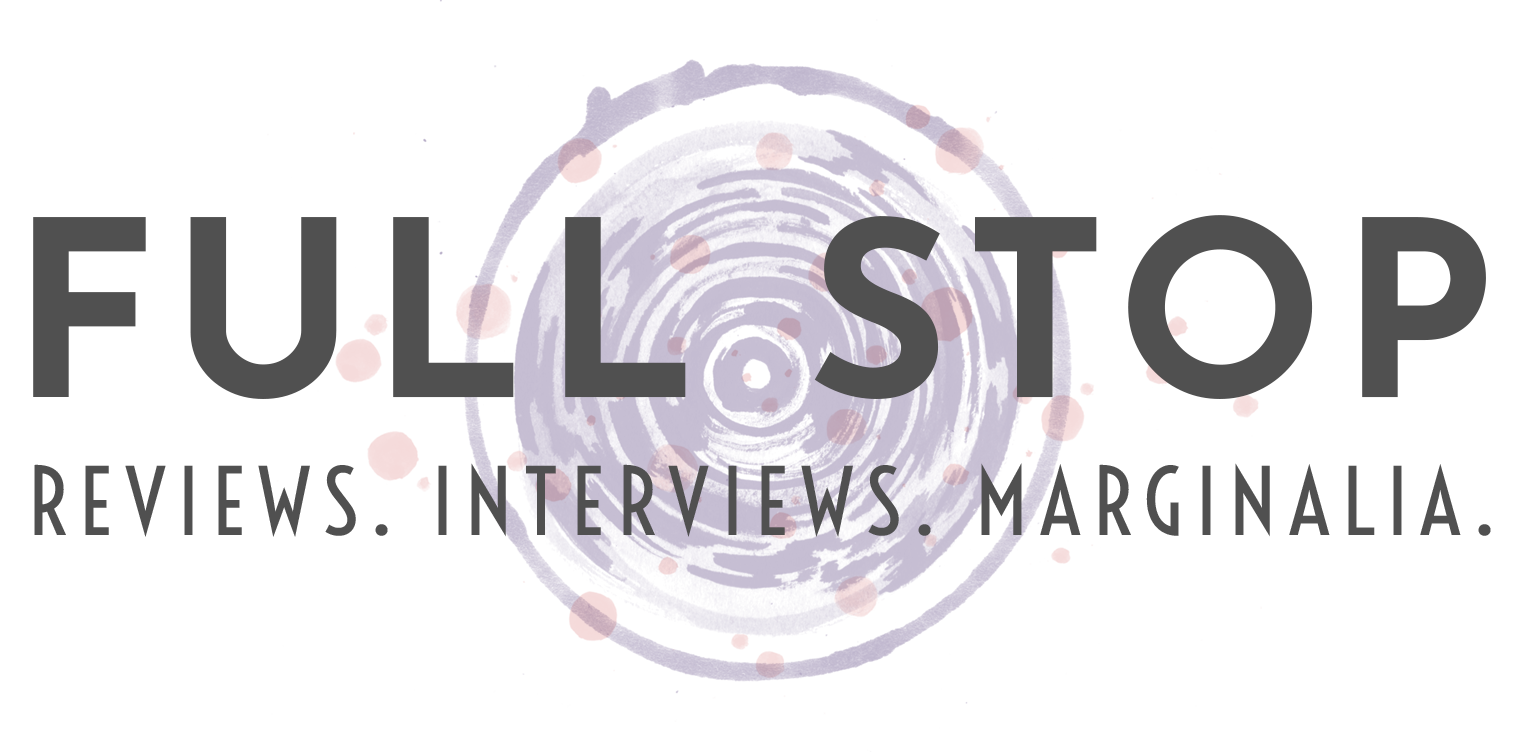 [Tin House; 2020]
In his famous requiem for youth, "Sailing to Byzantium" (1925), William Butler Yeats prophesies that his posthumous soul will dwell in "such a form as Grecian goldsmiths make / Of hammered gold and gold enameling / To keep a drowsy Emperor awake / Or set upon a golden bough to sing." Alice Miller's debut, More Miracle Than Bird, published by Tin House in June, draws its title from that poem's epilogue ("Byzantium," 1930), in which the poet arrives in the city and beholds a creature that is "more miracle than bird or handiwork / planted on the starlit golden bough." Miller's novel recounts a brief interval from the long life of Yeats's wife, Georgie Hyde-Lees, leading up to their marriage, when he was over 50 and she was 25. In its final scene, the newlyweds are together with their first baby at Thoor Ballyloo, a 15th-century tower in County Galway that Yeats had renovated, still engraved with his metered homage to their domestic experiment (I, the poet William Yeats / With old mill boards and sea-green slates / And smithy work from the Gort forge / Restored this tower for my wife George / And may these characters remain / When all is ruin once again). The besotted father coos to his infant daughter about "an artificial bird [that] sings" in a "gold and silver tree." When Georgie, overhearing, asks him why the bird must be artificial, the book ends with his matter-of-fact reply: "because . . . it lasts forever."
It is tempting to read this gesture, with which the novel ultimately alights on the notion that the supernatural is a necessary precondition for eternity, as a meta-narrative commentary on the writer's task. By fictionalizing her subject, Miller fashions an enduring figure from one who might otherwise be consigned to the dust heap of history. Georgiana (Georgie) Hyde-Lees married W.B. Yeats in 1917. They met originally, in prewar London, through the writer and salonist Olivia Shakespear (the groom's former lover) and her daughter, Dorothy (who eventually became Mrs. Ezra Pound), and both were members of the Hermetic Order of the Golden Dawn, a secret society devoted to mysticism and the occult. Shortly after the marriage, Georgie began practicing the hypnotic writing, or "automatic script," that was instrumental to establishing Yeats's reputation as one of the pre-eminent poetic geniuses of his generation. (Her trances resulted in thousands of pages of handwritten notes that provided Yeats with a rich repertoire of material for his later work, which — unlike his early oeuvre — was widely admired for its brilliance.) Yet, despite scholarly consensus around the importance of what Yeats called "George's ghosts" — who, along with providing motifs and symbols, also opined on matters of diet and sexual intimacy — Georgie herself always sought to conceal the vital role she played in her husband's success. She dubbed him "William Tell" for his propensity to disclose details of their séances, and she was careful to lock away the transcriptions after his death in 1939.
More Miracle Than Bird, while certainly enjoyable without any prior knowledge of interwar Britain's literary scene, will be richest for a reader with some background in this period and more-than-passing familiarity with its major players. This is due in no small part to the fact that, in Miller's hands, they become minor, and it is by fully understanding their cultural stature, both contemporaneously and today, that the reader appreciates her radical inversion. For at least the first two-thirds of the novel, the famous half of the purportedly central duo is defined by absence: Yeats hovers at the edges of the text — alluded to (mostly pejoratively) and warned against, but rarely beheld. This is, perhaps, structurally apropos for a narrative with such heavy thematic investments in spectrality; but his marginality is far from tantalizing. Indeed, for much of the novel Georgie's supposed "fiancé" can be easily dismissed as a mediocre poet and ersatz father (as a teenager, Georgie had lost her own to alcoholism) who is easily outshined by his handsome, more age-appropriate rival, Lieutenant Pike.
Georgie is interiorized primarily through her work at a private London hospital, where she tends to wounded soldiers in the twilight of the first World War. Her daily interactions with Lt. Pike, who has been gravely injured at the front and is convalescing on her ward, provide the basis for most of the novel's action and intrigue. What pathos the plot generates is due mainly to the young officer's growing tenderness toward his nurse, his awkward attempt at betrothal shortly before being shipped back to the trenches, and his suicide upon learning of Georgie's impending nuptials by letter.
Like Yeats's filigreed bird, the novel itself might be thought of as a conduit of everlasting life, insofar as the abstraction of character mimics immortality. A character that resuscitates a historical figure, of course, further plays on the infinitude of literary ontology; and, when that historical figure was herself a spiritual medium, her fictional presence acquires a mise-en-abyme intricacy that echoes the meticulous artisanship of Yeats's metalworkers. Yet the miracle of Miller's Georgie has nothing to do with delicacy, ornamentation, or flightiness. To the contrary, it inheres in her prosaic qualities: grounded-ness, loyalty, lack of illusion, probity. Georgie's failure to inspire even the passion of her husband, for whom she was at best a tertiary option, is central to Miller's re-(e)valuation. This fact — while it certainly says more about Yeats' misogyny and narcissism than about Georgie's own intrinsic merits — is crucial to understanding her project. Miller's novel, in other words, is not exactly about a love story (or triangle), however ostensibly it may seem to be. Rather, it is a celebration of the novel itself as a love story — one that unfolds between author, subject, and reader.
Ultimately, it is the affinity between Miller and her heroine that animates the novel and captures the interest of the reader, who is unlikely to feel more than indifference to the tepid May-December romance between Georgie and Yeats. Even ambivalence seems far too strong a word to describe their attraction, at least as it is depicted in the novel, since there is a great deal of ambiguity surrounding its mutuality (Yeats is a fickle suitor at best) and since Georgie's dedication, albeit unwavering, is anything but naïve. The enduring, elusive focus of Yeats's desire was Irish nationalist Maud Gonne, with whom be became enamored in his early twenties and whose daughter, Iseult — two years younger than Georgie herself — eventually became the proximal target of his affections. Indeed, it was only (that is, pretty immediately) after Iseult's rejection that he formally proposed to Georgie. But his infatuation with her continued even once the two had exchanged vows, and he had several extra-marital affairs. In Miller's account, Georgie's ability to see him clearly in all his moral weakness and confusion does not mitigate her belief in his talent and her commitment to nurturing it. The reader is left to wonder whether the alternative fate Lieutenant Pike represents — one in which Georgie is the first choice of a man with more moderate gifts and ambitions — would be a more agreeable one, nor how her apparent obliviousness to Pike's feelings reflects on her self-regard. Is her blind determination to be Mrs. Yeats a sign of empowerment and self-actualization, or proof that she mis-measures her worth?
In short, the miracle of Miller's novel lies in the principal object of its attention, Georgie, who seems to have been a peripheral figure within her very own life. Miller convinces the reader that a woman who tended (or preferred) to be overlooked is well worth noticing. Such an achievement builds on and is indebted to the labor of Georgie's biographers, Ann Saddlemyer and Brenda Maddox, although Miller's is the first attempt to narratively inhabit Georgie's perspective and to treat the pre-conjugal phase of her life, about which comparatively little is known.
The feminist dimensions of this gesture are admittedly complicated, especially since — or perhaps precisely because — its recipient's own feminist credentials are notoriously vexed. By training the spotlight on a woman with a penchant for staying hidden in the wings, Miller contributes to efforts to recognize her as a co-lead in Yeats's career. But in doing so, she also grapples with the challenge of carving out a legacy for a woman who saw herself merely as the scrupulous steward of her husband's own. To make Georgie a protagonist at all is to bestow on her the kind of volume and significance that her human counterpart would have rejected. Is it an act of solidarity to fix the gaze on her, even if such scrutiny would have made her squirm? The power of Miller's work lies not so much in persuading us of an answer, either way, but of prompting us to ask the question in the first place. Whether we are frustrated or impressed by Georgie's failure to seize the optative future that Miller dangles before her, she deserves the compelling consciousness that emerges from this tension between sentimental and intellectual fulfilment. With a jeweler's skill, Miller brazes together speculative and historical fiction into a remarkably sturdy bijou, using the conceits and feints of counterfactual to lend a certain permanence to the real woman time might otherwise be tempted to forget.
Elizabeth Brogden is a writer and editor currently based in Toronto. Her articles and reviews have appeared or are forthcoming in NOVEL: A Forum on Fiction, Studies in American Fiction, Modern Language Notes, Studies in the Novel, and Journal of Victorian Culture. She holds a PhD in literature from Johns Hopkins University and is at work on her first novel.