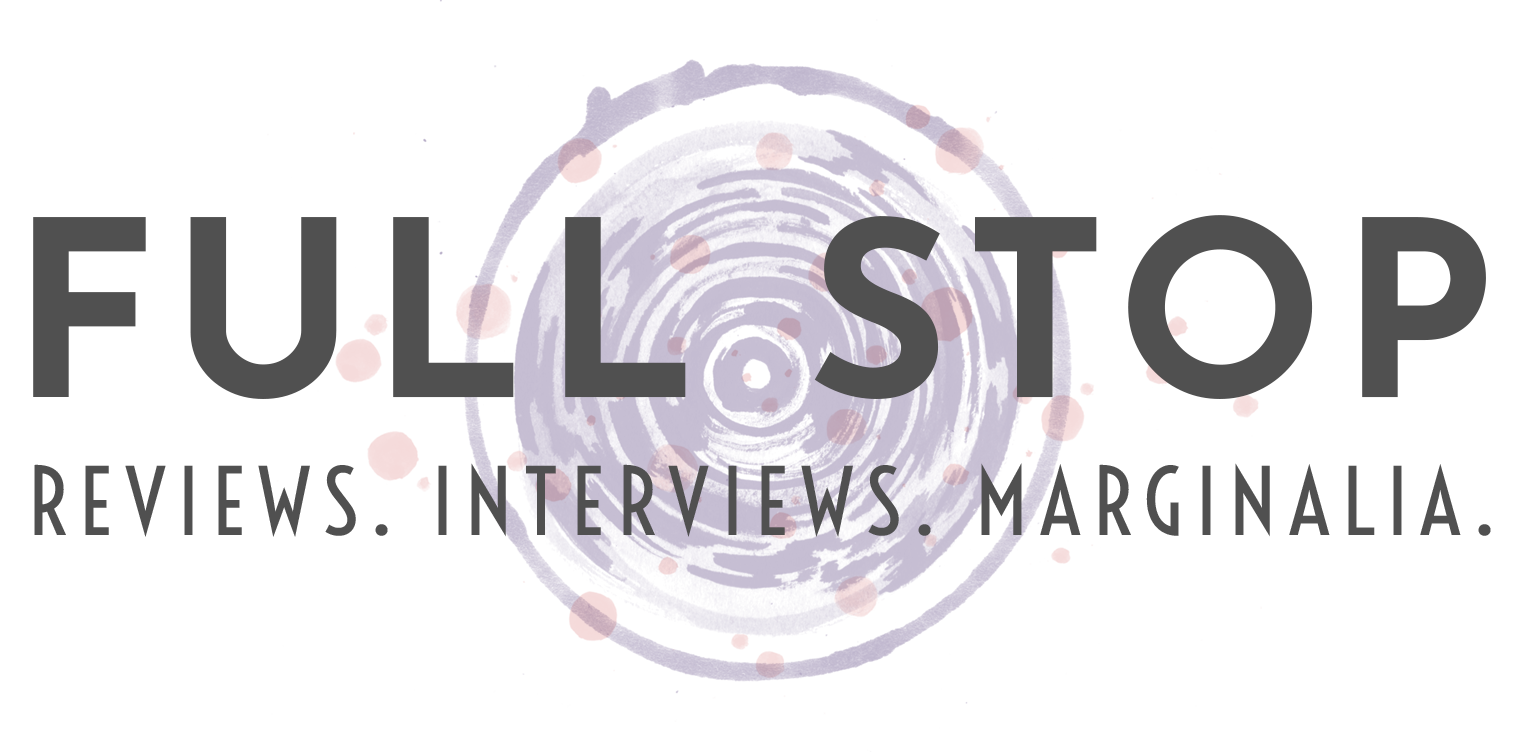 The title of David Karashima's new book, Who We're Reading When We're Reading Murakami (Soft Skull Press, 2020), is a nod to a nod—to Haruki Murakami's 2007 memoir, What I Talk About When I Talk About Running, which is itself a nod to Raymond Carver's 1981 short story collection What We Talk About When We Talk About Love. Coded in the sequence is Murakami's affection for Carver (which motivated more than just the title of his memoir) as well as writer, translator, and professor David Karashima's interest in uncovering such dynamics. If it sounds like the niche of the niche, perhaps it is, but that's the lens it takes to unpack the publishing history of one of the world's most famous living writers. 
For fans of Murakami's work, this is a dream come true. Karashima has done the research, spoken to the people, sifted through the pages, and now presents it to us in measured prose. For editors, translators, agents, and publishers, he's provided a forthright look into the industry relationships and decisions that turned a budding Japanese novelist into a full-blown international star. In July I was fortunate enough to get Karashima's personal takes on some of the larger considerations aroused in his book. What follows is a comparatively diminutive behind-the-scenes look at the making of his invaluable behind-the-scenes project.
---
Jed Munson: Like many American readers, I was introduced to Murakami by word of mouth. I was eighteen at the time and feeling unremarkable, not unlike a Murakami protagonist, when coworkers, friends, and even strangers started suggesting his novels to me. I started with 1Q84 and jumped around after that. When and how did you first encounter Murakami's work?
David Karashima: I grew up in Japan in the 80s/90s, but I actually didn't come across Murakami's work until I went to Tufts University in the US in the late 90s. I read The Elephant Vanishes and A Wild Sheep Chase (in Alfred Birnbaum and Jay Rubin's terrific translations) in a contemporary Japanese literature class taught by Hosea Hirata and spent the following summer reading all of Murakami's books in the Japanese original. Murakami had taught at Tufts a few years before I got there and came back to visit Hosea's classes a couple of times while I was there. He was the first Japanese novelist I met.
Your book chronicles Murakami's publication history in the U.S. through 1998, a key period in his rise to international fame, and exposes the publishing and translation industry's role in solidifying his status in the West. What started you down this rabbit hole, so to speak?
Reading Murakami in English got me interested in translation, and after returning to Japan in the early 2000s, I started translating myself. My first translation, Snakes and Earrings (Hebi ni piasu) by Hitomi Kanehara, was published in 2005. The book went on to do pretty well in paperback in the UK, but when the US edition first came out it didn't do very well at all, despite the significant resources that had gone into promoting it. That same year, Kafka on the Shore, Philip Gabriel's translation of Murakami's Umibe no Kafuka, was published to great acclaim in the US and UK, and I remember being amazed at just how quickly Murakami's popularity and reputation seemed to be growing. Around that time, I also started becoming involved in developing programs aimed at promoting Japanese literature in translation and creating opportunities for aspiring literary translators. This made me want to better understand how Japanese literature was being translated into English. Initially I did a general survey of translations of Japanese literature between 1985 and 2005. I found that Murakami's case was unique—not only the level of his commercial/critical success, but also the way in which he had achieved this success—and began looking into his story in greater detail. In Who We're Reading When We're Reading Murakami I focus on the first dozen or so years of Murakami's career in English because this was the period during which he managed to establish the system that has served him so well since, and was also the period that people seemed to know the least about. I've done quite a bit of research on the twenty-plus years since then, and there is a second book in the works (at least in Japanese), but I'm still waiting for certain papers to be made available, and also looking to team up with others who have access to non-Anglophone translations/cultures.
In her 1997 review, Michiko Kakutani of the New York Times called The Wind-Up Bird Chronicle "a fragmentary and chaotic book" whose ending "feels less like an artistic choice than simple laziness." You cite the U.S. publication of The Wind-Up Bird Chronicle as a major moment in Murakami's rise to superstardom in the West (it's the last book you cover in your chronology). What do you make of Kakutani's criticism? How come it didn't hinder the book's reception more?
I can understand why someone might find the book "fragmentary and chaotic," but I'm not sure these are necessarily negative qualities in a novel. Nejimaki dori kuronikuru (the Japanese original of The Wind-Up Bird Chronicle) was published in three volumes in Japan. The first volume was serialized in the magazine Shinchō in 1992/93, then the first two volumes were published in book form in 1994, and a third volume came out the following year. From the correspondence I've seen, it seems that (at least initially) Murakami wanted to publish the English translation as two books: the first two volumes as one book and the third volume as a separate book. The translator, Jay Rubin, suggested that the three volumes should be published as a single book in English because the end of the second volume left various things unresolved. The publisher set a limit on how long the book could be, so Rubin abridged the English edition. You can tell from the notes he shared with Murakami at the time that a lot of thought went into this abridging process. Rubin writes in his book Haruki Murakami and the Music of Words that he thought that the resulting translation was "tighter and cleaner than the original." I imagine that a reviewer who found even the abridged version "chaotic" may have found the complete version even more frustrating. But I personally don't mind the tangents, loose ends, and slower passages in the original.
As to the question of why it didn't hinder the book's reception more—I can only speculate, but it's quite possible that an even tighter adaptation would have reached a larger number of readers. Elmer Luke, who edited three of Murakami's English translations for Kodansha International, has suggested that he would have been tempted to edit down The Wind-Up Bird Chronicle even further. But I also get the sense that the timing was right for a big book. This is something Roland Kelts also suggested when I interviewed him for my book, but there seems to have been an appetite for big novels in the mid to late 90s. Most of the reviews at the time were positive and praised the ambition behind the book.
Contemporary readers have problematized Murakami's treatment of female characters in his books. While several women have been key influences in his career, namely his U.S. agent Amanda ("Binky") Urban and his wife Yoko, it's been pretty conspicuously white men putting out the English translations of his works. Your book recounts scene cuts made for certain New Yorker stories and more granular translational dilemmas within the novels, but to your knowledge, did representational issues ever come into question in the translation process? Were translators or editors flagging those issues at the time?
My book only covers the first dozen or so years of Murakami's career in English translation but it's true that many of the most visible individuals involved during this time were white men from North America. But what was interesting to discover was that even in these early years, many women played key roles in bringing Murakami's work to readers in the English-speaking world. And more and more women became involved as the Murakami project—Murakami himself refers to it in Japanese as the "Murakami Industry"—grew. Murakami's current English editors are all women: Deborah Treisman at the New Yorker, Lexy Bloom at Knopf, and Liz Foley at Harvill Secker. I've also been told that many (if not the majority) of Murakami's translators into other languages are women, too. My book also doesn't really get into the role Murakami's Japanese editors played (partly because they were reluctant to talk on the record), but at least two key editors early in Murakami's career were women. And you already mentioned his wife Yoko, who is his first reader and probably has more influence on his work than any of his editors. I should also mention that two editors of Asian heritage—Elmer Luke at Kodansha International and Sonny Mehta at Knopf—played pivotal roles in helping Murakami make inroads into the US market back when there were very few Asian editors in American publishing.
As for the depiction of women in Murakami's writing, I think we will get a better picture of what the translators and editors were thinking once we have full access to Murakami's papers (the majority of which are still kept at the Murakami Office but should eventually be moved to The Haruki Murakami Library at Waseda University), but the sense I get from the documents I've had the chance to see and the conversations I've had with the editors and translators is that there was at least some awareness. A phone sex scene is toned down in a story in the New Yorker (though after talking to everyone involved I'm still not 100% clear on who took the initiative there), certain interactions with underage female characters were altered/edited down in novels published by Kodansha International, and some sections where female characters (who have come to be seen by some as problematic) were featured prominently were cut in The Wind-up Bird Chronicle (though this was done as part of a complex process of abridging the entire book). I haven't read all of the newer English translations carefully against the original Japanese, but Murakami is not as heavily edited now in English translation as he was earlier in his career. Murakami and his translators are now in a better position to resist significant editorial changes since the author now has a solid following and the translators also have more experience. At the same time, my sense is that reviewers and other readers have become more vocal in their criticism of Murakami's depiction of female characters in the last ten or so years (especially from 1Q84 onwards) and I'm curious how the various translators and newer editors have handled these issues. I'm actually planning an email roundtable with a couple of Murakami's current editors so will make sure to ask them about it!
While Murakami's work isn't "academic" per se, Princeton, as you describe in your book, had a formative role in his time in the U.S., providing him a kind of platform and domicile close to New York City. How would you, as a professor of creative writing at Waseda University, describe Murakami's relationship with academic institutions in Japan?
I think a number of scholars (including his translators) at North American universities played an important role in building Murakami's reputation in the Anglophone world by writing about and teaching his work. Murakami also actively engaged with American universities, especially in the early years when he was trying to gain a foothold in the US literary field. Murakami's relationship with Japanese universities has for the most part been more one-directional. There have been hundreds of books and thousands of articles, essays, etc., written about Murakami's work by scholars and critics teaching at Japanese universities, but I don't think Murakami reads any of it, and he rarely gives talks at universities. For most of Murakami's career, the scholars/critics probably needed Murakami more than Murakami needed the scholars/critics. But Murakami's relationship with Japanese universities has changed slightly in the last couple of years. He has teamed up with Waseda University to establish an International House of Literature (The Haruki Murakami Library) that would house his papers and promote international literary exchange (and I've actually been asked to help out with that). It will be interesting to see how academic institutions (not just in Japan but around the word) will affect the way Murakami is read posthumously.
Chip Kidd's jacket designs for Knopf, and John Gall's for Vintage, have bolstered Murakami's image in the U.S., giving it a recognizable cohesion. Do you think the Murakami brand differs in Japan, or has his work become a kind of stand-alone universe?
Haruki Murakami is definitely a global brand centered around the work of one author, but there isn't the kind of all-encompassing global branding strategy that an international corporation or pop star might have. Publishers in each language/country seem to enjoy quite a bit of freedom in deciding how to present Haruki Murakami to their reading public. Just looking at the different approaches taken by foreign publishers in terms of covers, publication order, advertising strategies, etc., is revealing.
The American version of Murakami strikes me as perhaps the most carefully controlled of all the different versions of Murakami. The selection/timing of publications, editing/abridging of texts, placement of essays/stories in magazines, the choice of interviews/public appearances, cover designs, portraits by celebrity photographers, etc., all seem to have been expertly curated with the aim of building Murakami's reputation as a serious literary author. Murakami is obviously not the only writer in the US whose image is deliberately cultivated, but I can think of only one or two other writers in Japan who go to such great lengths to manage their brand. Having said that, the Japanese version of Murakami is more multifaceted than in the US. He is a respected fiction writer, but also a popular translator, essayist and now radio show host. His lighter, more humorous work, however, tends not to make it into English.
How do you think Murakami's career has evolved since The Wind-Up Bird Chronicle? Which books of his since have been of particular note?
As you mentioned, my book only goes up to the publication of the English translation of The Wind-up Bird Chronicle in 1997/1998, which I do think was an important event in Murakami's international career. But the ten-plus years that followed was when his readership exploded. Exact sales figures are not readily available, but I've been told that the numbers really began to take off internationally in the mid-2000s. In the Anglophone world, The Wind-up Bird Chronicle was followed by quite a few books: South of the Border, West of the Sun (tr. Philip Gabriel), Norwegian Wood (tr. Jay Rubin) and Underground (tr. Alfred Birnbaum and Philip Gabriel) in 2000, Sputnik Sweetheart (tr. Philip Gabriel) in 2001, after the quake (tr. Jay Rubin) in 2002. Norwegian Wood was originally published in Japan in 1987, but an English translation wasn't published outside of Japan until 2000. Part of this seems to have had to do with availability of rights, but there also seems to have been the feeling among some members of his team that it wasn't a book that would help Murakami's critical reception in the US. But once it was published, it helped Murakami gain a wider readership, so the book was significant in that respect. Books like Underground and after the quake, which were often read in the West against the backdrop of 9/11, clearly gave Murakami's reputation a boost. And the recognition that Kafka on the Shore (tr. Philip Gabriel) received in 2005 really helped cement Murakami's reputation as an international author (whose name was associated with the Nobel Prize). This reputation as an internationally renowned author was leveraged back in Japan where (publishers used various strategies to emphasize his success abroad and) he became a singular presence.
In terms of the quality of the work, people obviously have very different opinions on this, but many of the writers, translators, and critics I respect seem to be of the opinion that The Wind-up Bird Chronicle set a pretty high bar. I was talking to a Japanese novelist who is a fan of Murakami's work the other day and she called this "The Wind-up Bird Problem." But others say Murakami is constantly changing and developing, and often point to his short fiction as proof of this. Personally, it's hard for me to say. Like you, I was eighteen when I first came across Murakami's work. His more recent work hasn't affected me the way his earlier stuff did. But that could just be because I'm older and have already read his earlier books. Murakami takes great pride in the fact that he has been able to sustain a forty year career as a novelist (and writes about this in Shokugyō to shite no shosetsuka which I believe is forthcoming in an English translation by Philip Gabriel and Ted Goossen as Novelist as a Vocation) but it can't be easy for novelists to continue to innovate with every book they publish (especially if they've had a career as long and prolific as Murakami's). Thinking about Murakami's career as a writer, I'm of course amazed by his overall productivity, but simply blown away by the quality of the work he produced in the decade between the mid 80s and 90s.
Obviously, Murakami is still active, and there's no telling what he'll write next, but do you think there's a general consensus of what his "best" work is so far? What's your personal opinion?
I haven't done a thorough survey or anything, but the general feeling in Japan at least seems to be that it's a toss-up between Hard-Boiled Wonderland and the End of the World and The Wind-Up Bird Chronicle. These are two books where I feel that Murakami was doing something nobody else was doing at the time. His non-fiction book Underground was criticized by non-fiction writers here, but I personally think it's a powerful book. And I think some of his early short stories are pretty terrific, too. Some have suggested that it might be his short fiction that stands the test of time and they may be right. If I could only take one Murakami work to a desert island I think it would have to be the Japanese original of The Wind-up Bird Chronicle (perhaps the bunko paperback version). Or I would ask if I could put together a collection of my favorite short stories.
As a writer and translator yourself, do you see the literary market between the U.S. and Japan ever again producing a figure as successful as Murakami? Would you consider his career a model or an anomaly?
I think Murakami's career is both a model and an anomaly. Japanese writers have learned from what Murakami has achieved (both in terms of writing and building an international career as a writer) and Murakami's success has definitely opened doors internationally for the next generation of writers working in Japanese. And given that publishing is a business, it's nice to have a big commercial hit every so often (as with, most recently, Sayaka Murata's Convenience Store Woman) because it generates excitement and opens more doors. But we are hopefully past the stage where the Anglophone world is only willing to provide space for three, four "big" writers per country/language at a time. I would much rather see two dozen writers from Japan garner a large enough following to be able to continue publishing in English translation. There was a time when Japanese writers, publishers, and agents were only interested in having their work published by the New Yorker and Knopf because they wanted to recreate Murakami's success. I know of authors who received generous offers from some terrific independent presses but held off in hopes of landing a "bigger" publisher and ended up never getting published in English translation. I think Japanese authors and publishers have a much healthier outlook with regards to the Anglophone publishing field now. This year there have been so many excellent books by Japanese writers published by a whole range of presses (including smaller independent presses) in the US and UK. That's encouraging.
For the past decade, Murakami's name has been among those that people murmur when Nobel-talk comes around. Do you see it happening?
The Japanese press has been reporting on Murakami's Nobel prospects for at least fifteen years. I think the rumors really started to take root when Murakami won the Franz Kafka Prize in 2006 (simply because the two previous winners of the prize had won the Nobel later the same year). Generating interest for literature can be so difficult these days that I can understand the desire for a circus-like event that people can rally around. Having said that—and I realize that this is not at all an original opinion—I'm not sure we should be giving so much symbolic capital to a prize that is essentially judged by a very small group of people with similar backgrounds and lifelong tenure. That just seems to me to be giving way too much power to individuals who (no matter how conscientiously they approach their task) are not in their roles because they are necessarily the most qualified but largely as a result of a series of historical accidents. If Murakami does end up winning the Nobel, I hope he will either split the prize money among the many translators, editors, designers of his books, or use it as seed money towards establishing a more diverse international literary prize.
---
Who We're Reading When We're Reading Murakami
David Karashima
Soft Skull Press
September 2020
---
Jed Munson is a graduate of Wesleyan University. He was born in Madison, Wisconsin.