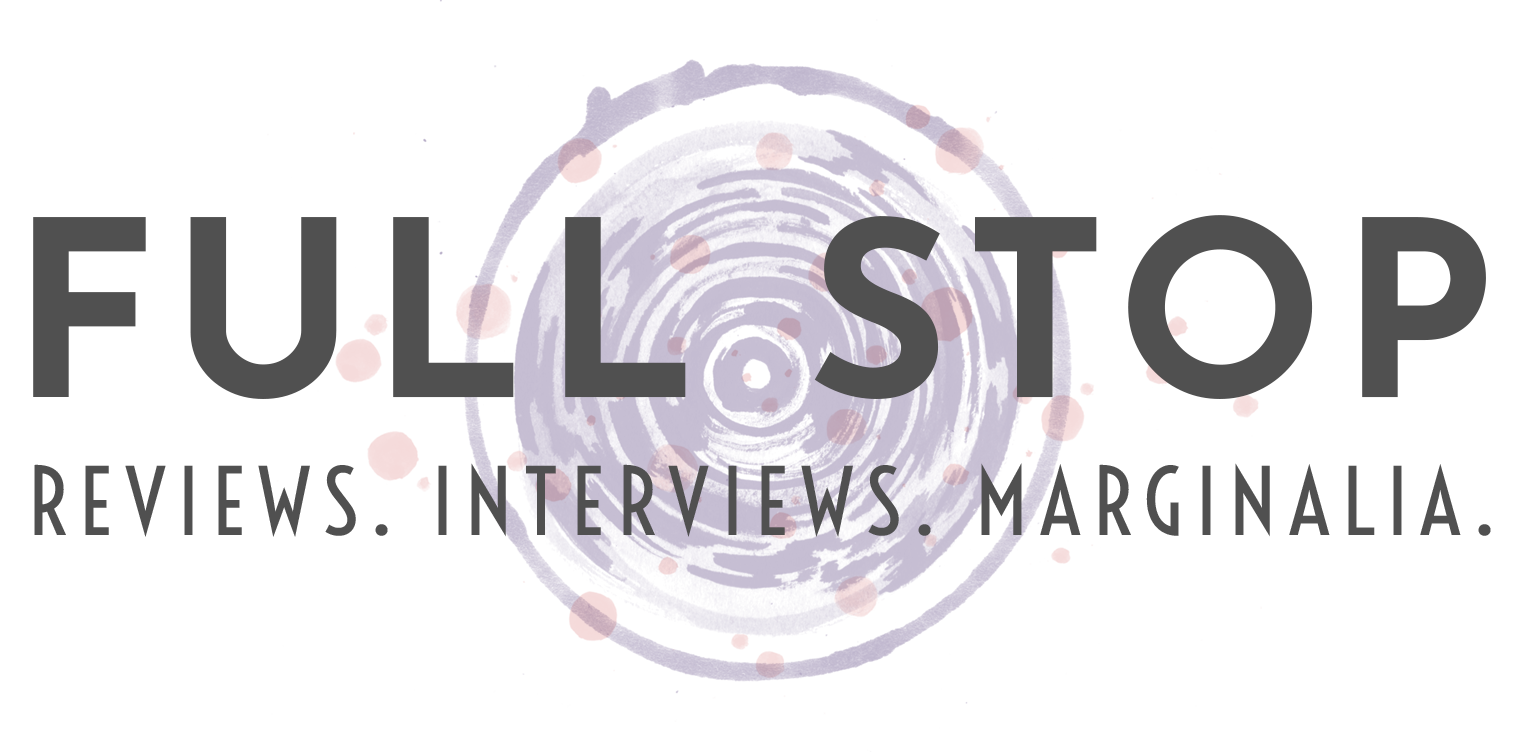 [Nightboat Books; 2019]
Like so many younger writers who know his work, my first exposure to Steve Abbott's writing came in the form of a gifted copy of The Lizard Club, the posthumously published 1993 novel that mixes trenchant social commentary with an antic, surreal narrative — Abbott himself acknowledges in its pages that the book isn't a "'real novel' anyway . . . [but] an anarchist handbook of guerilla warfare tactics." There are chapters that consist entirely of responses (from famous and soon-to-be-famous writers and others) to a questionnaire made by Abbott, theatrical interludes that seem to have been inspired by Les Chants de Maldoror and the life of Isidore Ducasse, as well as a famously beautiful concluding section that finds Abbott arranging his favorite final lines from 101 of his favorite books. To the right reader at the right time, The Lizard Club is a revelation, giving permission and inspiring experimentation, and needless to say, I was one of those readers, and have been singing Abbott's praises ever since my first romp through those pages.
But also like for others, any further interest I had in Abbott's work hit a bit of an obstacle following my completion of his terminal novel, as so much of his other writing appeared in esoteric journals, newspapers, and magazines, or was cosseted by ephemera-collecting completists in enviable chapbook libraries. One had to have an archivist's obsessive streak to really get to the heart of Abbott's oeuvre, and so for many years, those who had read bits of him here and there were deprived of really knowing his true genius.
No more. Thanks to poet and editor Jamie Townsend's deep dive into the archives and expert curation, readers now have a more holistic vision of Abbott's work as a poet, novelist, essayist, and perhaps most importantly, as a beloved member of a cross-section of alternative communities in the San Francisco of the 1970's and 1980's. Upon opening Beautiful Aliens, it becomes quickly apparent that Abbott's most abundant talent was in making connections, with Townsend writing in their introduction that "friends, queer luminaries, academic poets, beats, social activists, and all combinations thereof found in Steve an attentive audience." Abbott edited his own little mag (the influential and vaunted Soup), wrote reviews for Poetry Flash and a variety of gay newspapers, and continued to labor over his own creative pieces, all while having an active love life and raising a daughter as a solo parent during a period when such domestic arrangements were virtually unheard of.
It is a testament to his rare talent, then, that so much of his writing is of such a high caliber.
The Reader begins with Lives of the Poets, what might be Abbott's most acclaimed work, which was originally published as a pamphlet by Bob Glück and Bruce Boone's Black Star Series in 1987. In Lives, Abbott utilizes methods of the cut-up and pastiche to weave a strangely affecting, transhistorical form of autobiography, tracking his own movements as a gay man and reader besides biographical triumphs and errata from figures as varied as Wittgenstein, Dickinson, Miles Davis, Cervantes, Judy Grahn, as well as his friends and lovers. It amuses, titillates, and overwhelms, establishing links in the reader's mind that didn't previously exist, so that one finds oneself reading an excerpt from Jane Goodall's In the Shadow of Man at the piece's end, wondering what just happened. After multiple readings, it seems miraculously plain that while it is never explicitly stated, there is a deeply humanistic impulse in Abbott's writing that seeks to dwell within the interconnectedness of us humans on this rock. Thus, while Abbott opens Lives with a quick frolic through Elvis' biography, the second paragraph gives the reader some more insight into his own predilections: "The woes of geniuses and stars cheer me up. Destiny in a dewdrop, more harmonious than a song. A few pages and X moves from agony to greatness; then death, how neatly it ties things up." Abbott betrays a profound belief here: that there are many stories and one story, and that there is no separating the many from the one.
Speaking of belief, the Reader also contains two chapters from a book that I never knew existed, the sexually-charged and raucous Holy Terror. Abbott's novel, which details the descent of a Benedictine seminarian into a life of erotic rabble-rousing, drugs, and murder, shares some similarities with his own biography — he was a novitiate in a Benedictine order and travelled to Europe upon growing disillusioned with the seminary's spiritual corruption — but also clearly owes much to Bataille's Blue of Noon and Genet's The Thief's Journal. The excerpts published here allow Abbott's work to be placed more securely alongside works by Dennis Cooper, Burroughs, and other traffickers in the transgressive, yet similarly to these fellow travelers, there are moments of arresting beauty in Abbott's prose: "Snow is never white. It mixes with dust and pollution from the very moment of its inception until when it hits the ground, even in the most remote countryside, its whiteness is as inevitably mottled as those third grade diagrams of the soul perforated by tiny pinpricks of venial sin." I found a full copy of Holy Terror shortly after reading the excerpts in this volume, and rest assured that the book contains as much "venial sin" as it does luxurious, vivid sentences such as those above.
A great deal of the remainder of the Reader consists in essays and reviews that display Abbott's wide-ranging and astute mind in full bloom. An early review of the aforementioned Dennis Cooper finds Abbott eviscerating the mannered homosexuality of David Leavitt while contrasting it to Cooper's punk brio, placing similarly themed passages from both writers side by side to make the point that Leavitt is beloved by heterosexuals (and self-hating homosexuals) because of his conservatism, whereas Cooper's embrace of the fleshy contours of gay male sexuality is consistently vivid, genre-defying, and provocative in an era of AIDS and mass hysteria. Relating to the AIDS crisis, Abbott pens a fascinating article on Diamanda Galás' The Masque of the Red Death trilogy that will make the uninitiated search for recordings and Galás fans return to the work that changed art about AIDS forever.
But not all is high art and literature in these sections, for Townsend also selects some surprising bits of Abbott's prose that recall Barthes and David Wojnarowicz. The former comes to mind when reading short musings on faces as vehicles for commodity fetishism and signaling crisis, as well as a randy ode to the now-quaint practice of phone sex. Wojnarowicz haunts Abbott's beautiful essay on AIDS and activism, "Will We Survive the 80s," not only because he passed away mere months before Abbott, but also because the essay shouts the quieter, more emotionally tender parts of Wojnarowicz's general doomsaying. Thus, when Abbott writes that "it's a simple fact that someday all of us will die. Maybe our entire planet will. But I also know now, more deeply than ever, that our lives, our culture and our world are too beautiful to throw away," the reader almost wants to say, "Smell the flowers while you can," echoing the last lines from Wojnarowicz's Close to the Knives. "Will We Survive the 80s" is a wrenching piece, and one that I hope finds a place on more reading lists and syllabi about the plague years.
Finally, I would be remiss in not mentioning the selections of Abbott's poetry contained in the Reader, but to be perfectly honest, I find that much of it is rather unremarkable, with the exception of the poems from his most well-known volume of verse, Stretching the Agape Bra. These poems are consistently startling and open, moving beyond the somewhat staid gay hippie narrativity of many of Abbott's other poems into spaces that require contemplation. Take "(Running) (Graves)," for example, a poem dedicated to poet Bill Knott:
and if words could make a difference
(Batman, Robin —
the whole damn bunch:
Mars,
Venus
. . .
ghost between us)
starfish would swim the sky
I continue to find myself staring at this poem, marveling at its lack of directive, at its placement of a "ghost between us" in parenthesis in the poem's middle section, at its dismissive expletive and invocation of the gods beside pop culture icons. Much like others in Stretching the Agape Bra, it is a poem for which the reader creates its meanings upon each successive reading, and is certainly indicative of Abbott at his most ineffable.
Beautiful Aliens ends with a lovely afterword from Abbott's daughter, Alysia, that recounts her relationship with him, warts and all, and also does a remarkable job of placing his work within the context of history and memory. At one point, she writes, "Kids who are the same age as I was that summer my father and I met in France [when he was already very ill] can now take LGBTQ classes and read queer literature in their core classes . . . maybe, if he were still alive . . . he would have received the recognition and financial stability that eluded him in life." Rather quickly, though, she recognizes that such rewards were "never the point of my dad's work . . . his work was about building community." As readers, we are left with the gift of this recognition. Thanks to Jamie Townsend and Nightboat Books, we are reading Steve Abbott's work now, and know that it is the connections we make with his words and each other that are the real, essential point of all of this.
Ted Rees is the author of In Brazen Fontanelle Aflame (Timeless, Infinite Light 2018), which Publishers Weekly called "a sort of hybrid queer, ecopoetic, intertextual manifesto." Other recent work has appeared in Mirage, Tripwire, and ON Contemporary Practice's monograph on New Narrative. "Against A Beige Vision," an essay on Oakland's poetry scene and the Ghost Ship tragedy, appeared in Full Stop Quarterly #6.