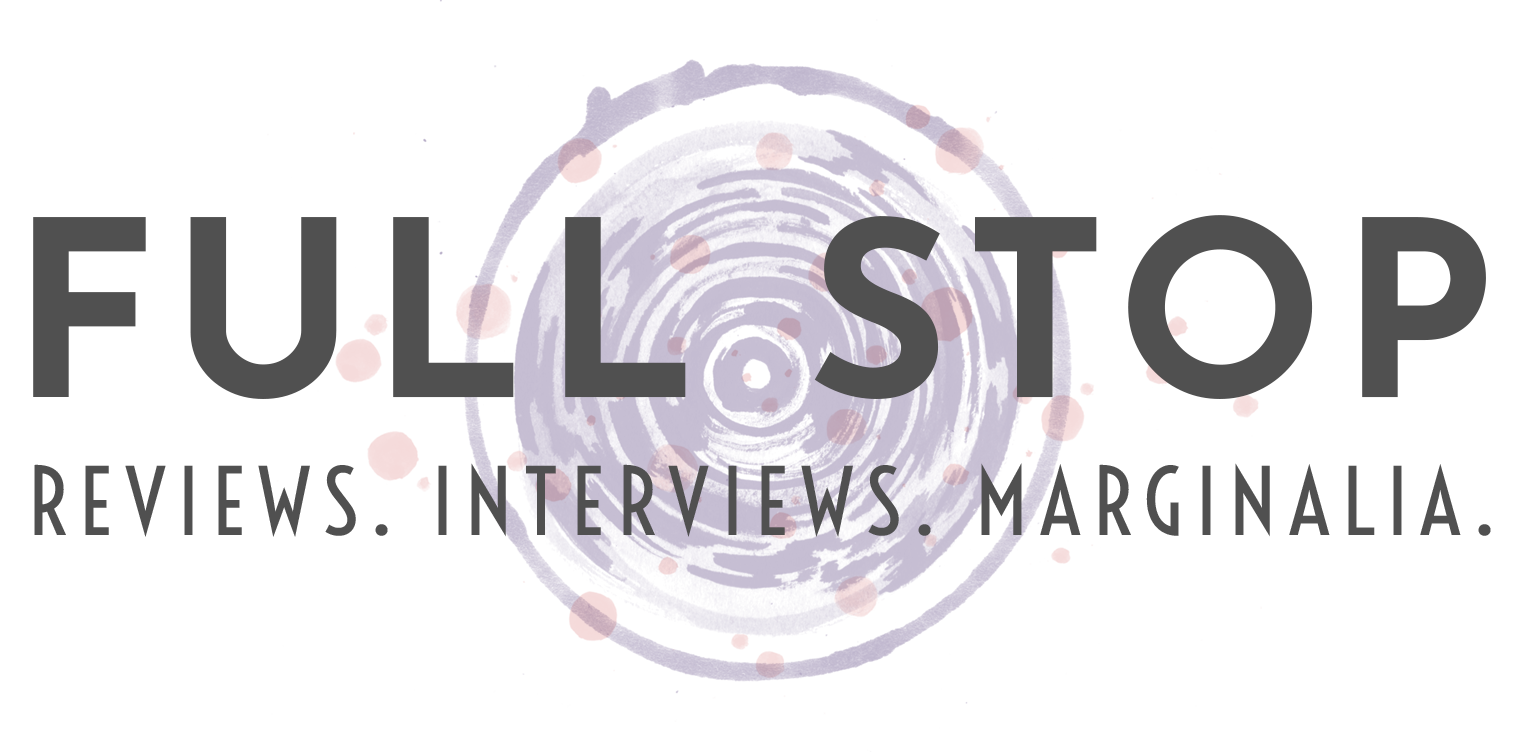 [Tin House Books; 2017]
Noley Reid's Pretend We Are Lovely is a flawed, delicate, poignant debut about the flawed, delicate, poignant collective-body of the Sobel Family. The Sobel Family's bodies are not to be trusted. The Sobel Family cannot rely on their bodies to tell them what is best. The body cannot protect them, and they cannot protect it.
Half the narrative belongs to Enid, ten years old, and her sister Vivvy, thirteen, who convey through their bones if not their language the radiations of pain that echo through the Sobels, mostly in ways they cannot yet comprehend, though sometimes with a ken beyond their years. Less reliable, however, are the two other narrators who know more but say less: their parents, father Tate and mother Francie. The Sobels speak in this chorus of four voices from the same unwavering fourth degree burn of pain.
Enid and her father Tate are a pair, eating pizza and stealing Vivvy's slices when she is not looking. But Vivvy does not care. She is counting each calorie she consumes to the decimal like Francie, the cold and unfathomably-pained matriarch who must not allow herself anything at all, not sustenance or emotion, not one crumb, lest she eat the whole world. Francie's pain is the acid green star infecting the rest of them: Vivvy counts calories; Enid hides food, or tries to lose weight herself; Tate fucks off elsewhere. The Sobel Family shrinks beneath the weight of Francie's pain. Soon Francie's pain makes her whittle herself down enough so that she does not eat at all. Would prefer never to open her mouth again at all.
In a note to you at the end of the novel, author Noley Reid explains that Pretend We Are Lovely was borne of a "two-year fascination with shrinking my weight as far down as it could possibly go" after a 181-pound weight loss. As she began to write the Sobel Family, she explains, "I gave each character pieces of my fears about food and fat so that, maybe, they could make sense of them or at least carry the burdens away from me." The hunger, the burden, becoming everything. The not listening. The learning to ignoring. Fullness too. Anything that places you in the body, the very thing you wish to shuffle off.
You may wonder at the note's inclusion, the author's voice from the beyond. On what grounds? Oughtn't the work to speak for itself? The note almost retroactively casts the Sobel Family as symbol, the debut novel as therapy. Reid writes that she hoped the Sobel Family would light the way for other readers not unlike yourself, "finding our way to comfort and love and pretending we are lovely until we get there."
You think of the answers you looked for.
***
When you are sick and cannot keep anything down for a long while, and then you get better, your body gets the bends. Suddenly you fit into things you haven't. Suddenly you're agog in front of the shop window because you cannot believe you are up and walking around, that you are vertical even at all, as just last week you thought you might never leave your bed, or work or write or read again, or drink water without puking it up. Your ass bones hurt when you sit in the bath. Your legs look insane.
Everyone says you are looking good, and how did you lose it, a-marvel at newfound cheekbones, all good, but you feel bad, and then you start feeling better, and this is good! You can swallow your spit again, you can drink water, and then Ensure and mashed potatoes. And then a pork sandwich, and shit, your ass bones stop hurting in the tub. And you think you ought to try making yourself throw up. A month ago you were throwing up so breezy it was like Mary Tyler Moore — "Who can turn the world on with her puke?" — like that easy. And you think, How do I get back to there?
You put pounds of candy in your freezer you guess to give you a false sense of abundance?, a tip from a self-help book on unfull hearts and how to handle them. Among your chiefest hobbies: squatting in the B&N and reading these shit books, going to Rite Aids to glory in the order, eating frozen french fries out of the bag.
***
In a climactic scene told from Vivvy's perspective, patriarch Tate Sobel tries to take his wife's pain into his own hands. Instead of seeking psychology or medicine, they conquer the supermarket:
Dad takes her first to the rows of stacked fruits and veggies. He rips open a bag of carrots, wet and unpeeled so they're white and dull. . . . He puts a carrot to her mouth. Her lips are tight against it. Her whole body says no. . . . He picks up a tub of yogurt, peels back the foil, and scoops his fingers into it. I expect a real fight at this, but she is easy. She is willing. A few more scoops and he drops the near-empty cup to the floor. A tub of cottage cheese. A stack of American slab slices. And he is just dropping these as they go. . . . I turn back to see the trail behind us, take an inventory in case she asks me later. I am thinking: 2 for the cauliflower, 35 for the kiwi, 7 cherry tomato, and 4 for the grapes. 75 in yogurt, two cheese slices at 60 apiece. I lose track and start over . . .
In the aftermath of this grand mal attempt at recovery, Francie swings to the other end of a horrible pendulum. She has opened her mouth. She has let it be opened. And now things will not stop getting in. Within a matter of weeks her daughter Enid tell us: "I turn to Ma and look at her. Really look at her. She is round and soft at her edges now, she is big. I don't know how it happened but I remember Ma before and Ma now. Where was the in-between?"
It's one or the other, after all. The middle is too hard.
The Sobels wreak havoc in their trying to get better. Their pain is their whole world, a myopic sort of pain, and who is the bag boy who's gonna have to clean all this up? They skip out on doctor's appointments. They don't go to the hospital. They await rock bottom. They resolve to change.
You love the hospital, and the doctor. You get horny at the mere mention of "Western medicine." If you cannot trust your body, and you cannot trust your hunger, you can trust in Western medicine.
Someone who shares your same disease admits to you that sometimes she thinks she would like to get off her meds and get sick again, to let her body really feel it. The punishing catharsis of pain?, you assume. You cannot let your body do this. She tells you, "Well, of course we are not our bodies," and rubs at something on her shin bone as if to slough it off.
***
Though their history of heartbreak is often heartbreaking, there are times when the Sobels feel more like symbols, and so to maneuver a symbol into the flux of an arc, the Sobels like to tell you exactly what the book is doing. (A scene of dialogue that really lays down that Enid-and-Tate vs Vivvy-and-Francie pipe: after Tate effectively calls his daughter Vivvy shallow, his wife Francie confronts him about his preferred daughter, "You indulge [Enid]. Same as you indulge yourself. . . . You're constantly feeding her." TATE: "She's hungry." FRANCIE: "I don't always mean with food . . .." TATE: "I'm not talking about food either. I mean love.")
In fact, Francie's callousness can reach such histrionic extremes ("Strive to be a better person," "Don't knee-sit. Enid, can't you see how you spread your thighs doing that," "You can be such a rotten, ugly child," for starters) that backstory necessitates a reason for this cruelty.
Enter, the reason: the death of Sheldon, Francie and Tate's son, Enid and Vivvy's older brother, who died under mysterious circumstances ("Shell is not a secret," Enid explains. "But that doesn't mean anybody talks about him. A whole year can go by, maybe more, without a single word or name or glimpse inside the room that was his. Mom keeps his door shut and only she can go in.") There was a car accident, glimpses of driveway, gravel, the police coming to investigate. Francie's neglect is mildly implied, but not clarified. The rough outlines of his existence and its snuffing out make Sheldon seem like just another symbol. An inciting event like this can be an intriguing framework, allowing for deep psychological examination of trauma's impact, even to the extent that the details surrounding the event itself become non-vital (as in Emily Ruskovich's recent Idaho, about the repercussions of such an inciting event — in which a mother allegedly murders her daughter — but not the event itself). However, in Pretend We Are Lovely, the lack of information leaves you too much at sea. A device, Sheldon, meant to humanize a vital character, Francie, ultimately bares nothing much more than its inner workings.
Similarly fuzzy are the peripheral characters that populate the novel. If the Sobels are different facets of the same fucked-up gem, the characters around them you think are rhinestone fuzzballs. The most egregious of which, and you must be allowed this rant, even though you just mixed metaphors so egregiously yourself, is an auburn-haired savior figure named Holly. Holly, get this, chomps sensuously on glazed donuts and fucks like a champ and takes up all the room her body deserves. You'll never guess what: Tate is having an affair with her. He's a professor, she's his student. And it's a feminist studies class! To spare a spoiler, suffice it to say that her role at the end of the novel frames Francie's previous 291 pages of difficult, inexplicable pain as much too difficult, much too inexplicable, therefore a gloss, a blip. It's one thing to leave a dangling thread. It's another to say, ah, fuck the thread.
So you re-read the end to make sure you have it right. Can it be true that after everything, Francie is not afforded the amount of respect these 291 pages have convinced you she needs, craves, oh, is starved for? Her daughters — dressing in her clothes, sipping Kahlua — can't give her that, not yet, not really. And Tate, soon enough, just won't. He recalls a time early in their relationship, when she was a mediocre chef (his words) in culinary school, when she told him: "I'm not to be trusted. . . . Nighttime comes around me and I don't quite own myself. I couldn't stop. And all our profiteroles were in the school cafe's walk-in freezer. You don't know me, Tate Sobel."
"She could be dramatic," Tate says. "I did not understand what she was saying. That she was telling me everything."
Her husband, the Supermarket Hero, didn't listen to her then. Had no reply. No answer. He just doesn't know, or can't, or won't. Her family will not grant her that answer now, ever. And so she swings on the miserable spectrum. And so she will not rest nor find peace. And so you will never be sure.
And so the book is shelved with all the books that didn't offer answers. The Brain Over Binge and the Stop Eating Your Heart Out and ones that say it is a means of coping with deep underlying emotional probl . . . — and there were others too, but you left these for the taking outside your old building next to the chicken place where the elderly woman paced the halfblock all day long, just up and down, with her hands on her belly and her eyes on the sidewalk. You hold on to some of them because you never know. When your body will betray you again. You figure, being better is no sure thing.
Lauren Friedlander lives in NYC and can be found @la_friedlander. Her writing has appeared on The Rumpus.