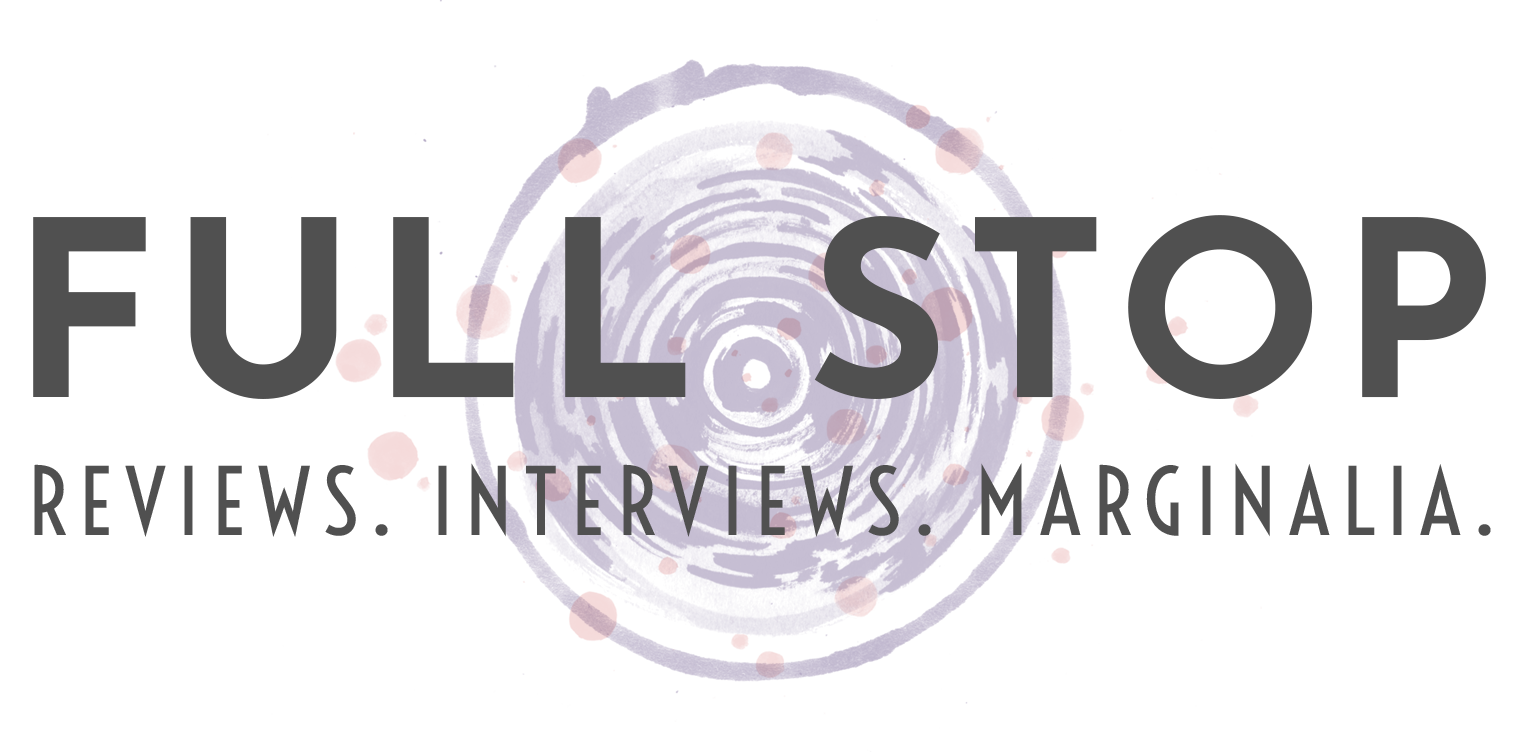 Early this July, my family and I took a weeklong camping trip to the more northern part of the middle of coastal Maine. This nine word long, clumsy geographical syntax is annoyingly necessary when taken next to the eccentric regional descriptors of the "Vacationland" state. Though incredibly clogged with tourists, this 1/50th of the union seems to work awfully hard to dispute their license plate's motto — namely how the fuck should the average visitor to Lobster-land know that "Downeast" Maine is actually the Northeast coast of the state. While driving up that coast from Boston towards Bar Harbor and Acadia National Park, the bizarre nature of Maine became increasingly palpable each time my entirely Midwest (familiar with cardinal directions, regionally planned grids, etc.) family passed another advertisement for "Downeast" something or other, worried that somehow the highway had turned around on us.
But, really, Maine is just the pinnacle articulation of the more general provincial rule that New England (and the city in which I currently reside, Boston), have little to no directional logic, and are outright impossible to get around until you've lived here for 15 years — at which point you'll have your own "old bank" around which you tell your friends to make a quick left and then the first half-right, and then you'll see the diner behind you on your left.
After moving here about a year ago from Cleveland, I spent the first month of residence dead-set on "going out." Though housed in no particular proximity to the modes of public transit, I was going to walk fifteen minutes, and then take the bus for 45 more minutes, so as to acquaint myself with this newfound city and metropolitan area. The 70 bus from Waltham Common made Central Square my point of entry, a fine locale from which to move about for various expeditions across neighborhood lines. If, indeed, it was only the bus — where one is routed subconsciously, effortlessly passive in the means and ways of transport and direction — then my issue would have been time, a resource I was in surplus of last fall. What I had not accounted for was the endless reconsidering of the "route." I spent hours on Google maps, trying to figure out the right way to get to the right place. I still don't own a smartphone, so I had to try and figure this all out in advance, scribbling notes or brandishing the AAA map of Metro-Boston my grandparents had sent me after the move. The endless rerouting, not the 42 stops between Waltham and Cambridge, was the hindrance to my acclimation in this city. Weekend after weekend I sat on the couch, trying to figure the way to this park or that coffee shop, eventually resigning myself to the Indian buffet around the corner.
There are those that know the geography of Boston in the Talmudic sense, elders who not only know the name of every street in downtown, but know what lunch you should have while attending to a certain corner, and what lunch you should have had, if you were wise enough to have been there thirty years ago. This knowledge is one not only of study, but also one of fine age — their knowledge of space comes out of time traced deeply into the lines of the map — a map many find incomprehensible, but still beautiful in its strangeness.  And there are those that know the city through the labor of necessity, the folks who know the grind, who know the transit, who know the routes and the rotaries because they have been traversing these paths every damn day for the past twenty some odd years, in pursuit of the upstanding need to get somewhere. I admire both of these camps in any city, but especially in Boston, where the read of the land is by no means quick, with or without geo-positioning.
These scholars of the city are different in character. A recommendation for the best corned beef comes from a place a love, wholly unlike the utilitarian decision to take the Mass Pike versus Route 128. It takes time to know a place, it takes far more time to know it well. Which leaves us newcomers in a bit of a bind. How do you relate to the city, a place so complicated and so engrossing, when you don't even know your way around? How am I supposed to figure out the colloquialism of New England navigation, if I can't figure out the basic coordinates?
Which brings me to Jonathan Richman. This wonderful Bostonian, lead singer of The Modern Lovers, played a very prevalent role in my life long before I moved to Boston. I was blessed by growing up under the tutelage of two post-punk parents, enamored with all varieties of that musical genre, but especially fond of its "pre" articulation varietals. Patti Smith, the Velvet Underground, Television, Rocket from the Tombs, these bands were on the stereo regularly when I came home from school. But of all these truly counterculture, hippy to city, punk rock and rollers, my mother loved Richman's outfit the best, and since she literally had the keys to the car, and thus the stereo, Jonathan sang to me regularly on the way home from school. My first moment of independent Modern Lovers love came the summer after high school, when I found and purchased a LP edition of their "Original Tapes." It contains the band's most famous song "Road Runner." The song tells the story of a "road trip" Richman takes one night, not to the shores of California, but on that very Route 128 of Boston, Mass., the use of which so often debated by my coworkers. On the "Original Tapes," one can find "Road Runner" version #1, which became my favorite back in Ohio. It has become a love that only grows stronger each time I see the almost quaint black and white signs for that highway on the way out of town. I keep my radio on.
I brandished this record as both a defense mechanism and a way to make friends during my first year of undergraduate education. Merely having a turntable in my dorm room was enough to carry me through to the land of the cool during freshman orientation, but not nearly enough to garner friendships, needless to say any sense of a developing self, in the weeks and months of that first fall and winter. There needed to be a means by which I could find some common ground with these strangers, a process to filter out all that weirdo-nonsense so ripe in a freshman dorm in September. The Modern Lovers, even more so their songs, were a way to get past the icebreakers, people puking in the bathroom, and far too audible intercourse. There is a process with that band, where everything is so simple on first listen, and stays simple on each listen thereafter. You seem to change in relation to it, however, the music becoming some sort of archive or vessel for the feelings you hold in each moment of listening. The music is simple enough that you don't need to work so hard to figure out intricacies of the tune, you can work to find your memories of listening. You discover and rediscover points of your life each time Richman's voice comes over the fuzz.
For me and many of my friends who listened and listened again to those songs that fall, the Modern Lovers remain a shared point of love, memory, and joy, but also a longing, for the early times and our first listens, for the newness of both the music and our lives. In this collective recollection the Modern Lovers almost became a sad band, so steeped in our/my own nostalgia that I couldn't get back to the place where Richman is alone at night, amazed at the radiance about him. What saved my relationship to that band, and, arguably, my feelings about Boston, was the realization that there was a literal joy to be had in their music — it could once again help me navigate my life. If the production of memories and feelings guided the role and impact for the Modern Lovers during my first few months of college, now I found a much more proximate place for the band: they were talking about where I lived.
As one of my friends so aptly pointed out one balmy afternoon on the Green Line, the terminal stop on the D-Line is Government Center, the same Government Center that Richman tells us "We gotta rock-a rock-a rock-a nonstop . . . tonight, Uh Huh, at the government center." Indeed, if we are going to "make the secretaries feel better" it would do all of us good (it certainly did me good), to find the fun in this banal demarcation on the public transit route. Even if I still couldn't spatially understand the difference between Government Center and Downtown Crossing, I now had a way of knowing the place, derived from the role of memories that predated my tenure in the city.
This way of knowing may then be the path out for those of us who are eternally new to this city, who don't know the practical or mystical map. We have to find points where we can locate memory in the new cityscape, in whatever way possible. There is a sort of joking and trickery to this method, and certainly some sneaky propriety. If the geographic map is publicly disseminated for public consumption, and the veteran's deep knowledge disseminated under the purview of seniority, both are still deeply inaccessible here in Boston, again, until you too have that old bank. What I am posing instead is probably too simple; what you need to do when you are new to a place is find small references that you know and understand, and in doing so open up both the place and yourself. These need not be the monuments or public squares; these too are too historical, and by definition, those who are new are without history. Yet, my newness to Boston is not virgin or pure. The public discourse around American cities provides ample preconceived notions; the dispersal of culture signifies endlessly without regard for state or city lines. I knew of Boston even if I did not know it at all. I knew Jonathan Richman. And thanks to him, what would have been the another ride down the rickety track of that trolly-cum-train became a moment of joy: me and my friends humming the tune as we went underground, "make 'em feel better, make 'em feel better, make 'em feel better. . ."
Illustration by Eliza Koch. See more of Eliza's work here.