The narrator tries to ensnare his grandfather in prose.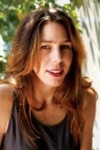 Art is about play and about transcendent meanings, not reducible to politics.
Wander too far down the path of rationalist dogma and it'll be no surprise if you end up like Richard Dawkins, sunning his genitals in a world that no longer makes any sense.
If the Grateful Dead will always be stuck somewhere between band and cult, Epicureanism itself has been stuck between cult and philosophy since it was founded around 300 BCE.
Four books attempt to describe the Detroit of past and present: two good, one bad, one of such inconsequence its inclusion here is only justified as an act of collation.
Anderson's movies promote a particular fallacy: they encourage us to accept the symbol for the reality.
There's something about language that to me is so special, and I feel like it goes right past all my logical brain workings. It feels like a drug.
The fiction writer, at least, creates the lie to contain the truth.
Every biography is a failure in some way. It's laced with all kinds of opacities, instabilities.
A tribute to Slayer's "God Hates Us All" after the untimely death of Slayer guitarist Jeff Hanneman.
Eric Hobsbawm, beloved and recently deceased, was the rare type of Marxist who receives a complimentary obituary from The Economist.
20 heady songs! Featuring: Morphine! Rain Parade! Follakzoid! Yes! Cave! And many others!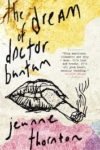 Then I realized the problem: the cult wasn't scary enough.
But what, exactly, is man in the middle between?
I would like to suggest that Anne Carson's Red Doc> is a clock, a clock that takes the measure of its readers and their world by entrancing them with anachronism and myth.