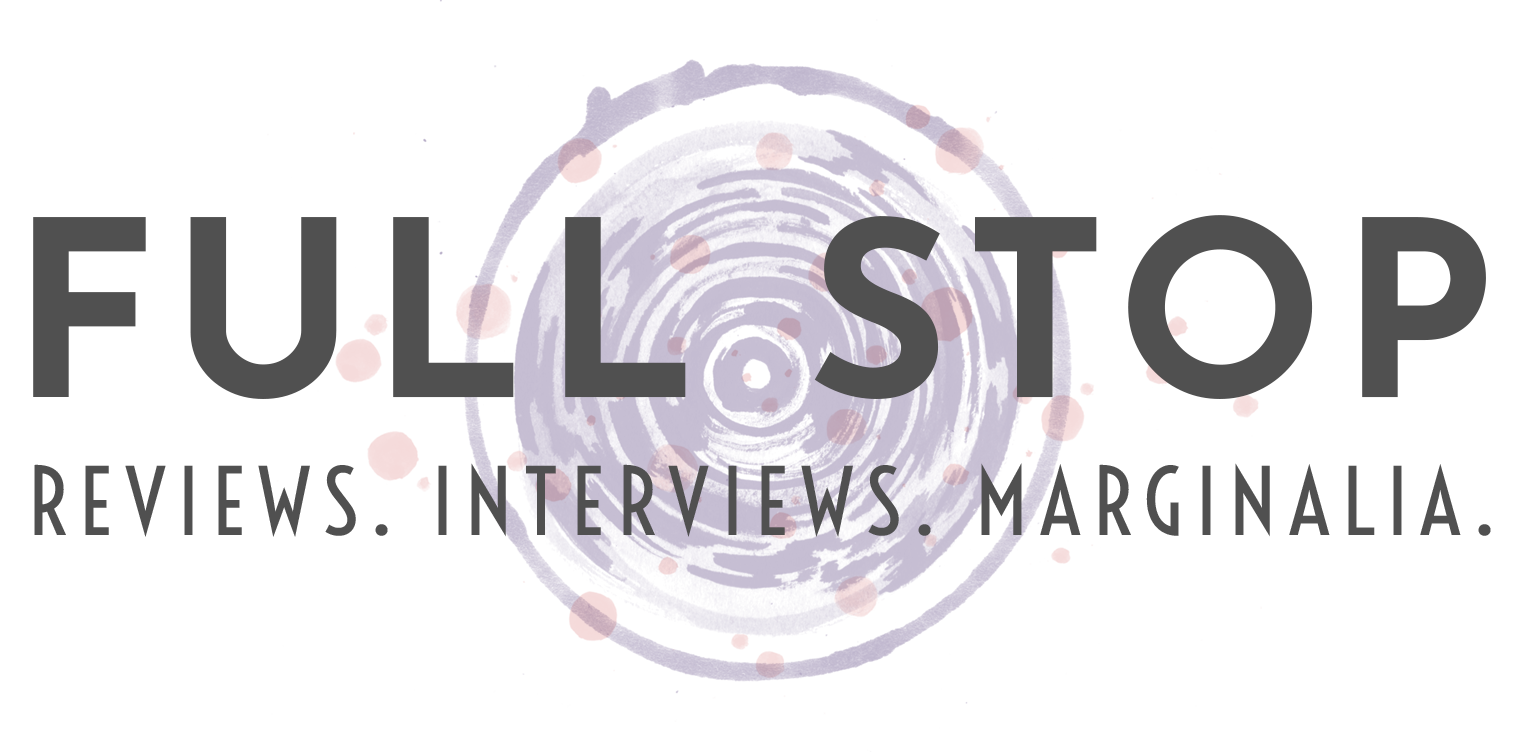 Caryl Pagel's newest collection of poetry, Free Clean Fill Dirt (University of Akron Press, 2022), combines quicksilver glimpses and extended meditations set at the seeming peripheries of urban ecology, stories, our lives. As in her nonfiction, Pagel's poetry oscillates with precision among voices and visions: An investigation emerges in a Caryl Pagel poem that folds beyond its own terms, into spaces where patterns suggest further purposes. It doesn't hurt that those patterns highlight her singular ear for rhythms, alternately jagged and lush, chatty and spiraling and hushed. We corresponded about regionalism and restlessness, poetic essays and essayistic poems, poetry and parenting among the climate crisis, and more.
Caryl Pagel is the author of two other books of poetry—Twice Told and Experiments I Should Like Tried At My Own Death—as well as the essay collection Out of Nowhere Into Nothing (FC2, 2020). She is a publisher and editor at Rescue Press and the director of the Cleveland State University Poetry Center. She teaches in the NEOMFA program at Cleveland State University.
Zach Savich: First, the title–Free Clean Fill Dirt. It's taken from a sign—printer paper taped in a window—that appears in a photo in the book. The phrase is a delectable pile, shaded by the title of the photo, "Lakeview Cemetery Window." Is this pure earth for graves? It chimes with other moments in the poems: "Free museum," "Free tree in the tree line." What's free, in these instances, is precious and waste: the "clean" dirt is used simply for "fill"; the free museum might not have anything you'd pay to see; the tree is trash. Go ahead and take it. I'm curious to hear what's in the title for you. So many of the poems make free use of found observations and images, and I've wondered if the poems offer a corresponding vision of liberty—the free play of the mind, for example, may be shaped by the stuff in its gutters. How do you hope the title frames the book?
Caryl Pagel: I took that eponymous pile-pic shortly after moving to Cleveland in 2014. I was walking around the east side trying to glean some sense of this place, and that sign's sticky dispondee became a private generative joke: a cemetery offering grave dirt like a ghost selling poetry? Free dirt like free time? And why such generosity? Why acquire new (clean) fill dirt when I could just dig a hole in my backyard, use it to top up the other pits? Why write poetry when you can read it? Why think when there's a window? And the phrase came to frame, as you suggest, some of the questions of the book, primarily what's a poem made of, what are its materials, whose trash is this, who claims it and by what right, how is it shared, shaped, or taken, what void does it replicate? Ecological conundrums. Should we create new content or just rearrange this free shit (dirt, words); what space is made when we work with discarded stuff?
Other questions of freedom emerged. The freedom, as you mention, to play or wander in one's thinking, to associate or reach beyond common logic. The freedom (opportunity or curse?) of contemplation and foresight in relation to impending climate, health, or community crises. The freedoms stemming from money, gender, race, zip code. One liberty-related line of thinking that surfaces in the book, especially in an early poem called "The Vanitas Fly," is that of pregnancy, of being or getting or remaining pregnant, of having or not having a child/children, of the option to contemplate a variety of agency's outcomes. Of being a person in possession of a vision, of having designs. The poem moves from skull to Hamlet—that irresolute sad boi—to think about the privilege of existing in the thinking/feeling space of determining what to do with one's future and body. Freedom is, of course, choice. It's being able to adjust, act, change one's mind. And poetry comes from this place, one of cogitation, which is why Ophelia must opt out, tethered to rue, stripped of possibility while her boyfriend gets to mope around and decide all day. Free Clean Fill Dirt is interested in the point about freedom made in the play: that if a person is prevented from choosing their own beginnings and endings, their timing, when they swerve or leap or care (all matters of life and writing)—if they are removed from their right to live within the ongoing choice of to be or not to be (or to make or not to make)—then they are also prevented from being a poet. That's like, the job.
You've lived in Cleveland for about a decade, and this is at times a very Cleveland book: A reader needs to know the local pronunciation of "Hough" to hear one rhyme, and there are a number of references that, as someone who moved here a bit more recently, I see every day but have never before seen in a poem. Those range from street names to more atmospheric particulars. And yet, notions of "regional poetry" can be more limited, and the line between an "Ohio poet" and a "poet living in Ohio" is complex. Could you tell us about the book in relation to place, or places?
My books are often the consequence of restlessness; they're about place, but the place keeps changing. Free Clean Fill Dirt has a drifty, peripatetic quality—there's always a walk or a boat ride or a road trip or a flight. Until this year, 2022, I've never lived in the same house/apartment/room for more than four years in my entire life. Now I've lived in my house in Cleveland for five. If we stay, I wonder if my kid will get to know one park, sidewalk slab, or wallpaper pattern more deeply than I ever have. The ecological implications of that.
In some ways this book is a record of me trying to learn more about the history and culture of Cleveland—a city I'd only visited for twenty-four hours before moving to. While the local references might imply familiarity, they often began as charged observations about a new place. I became fascinated, as might be evident in "Lakeview Cemetery" or the "Ordinary Strata" sequence, with what one learns about a place just by looking, by considering the almost geological layers of information available in architecture, flora, signage, and infrastructure—the story a place tells about itself on its surfaces. In one week of wandering here, I'd see Rockefeller's grave, tacos topped with salad dressing, and an abandoned celestial observatory. I'd see a billboard warning of fentanyl donuts or S'Wonderful, the tchotchke store. Poetry can hold all that.
Like you, I'm interested in the term "regional," which at its worst is way of keeping a writer a little naive seeming, a little unsophisticatedly homebound or inexpert. It can be limiting to both poet and place (like writing about Racine or Grand Haven or Waupaca might be considered regional whereas Rome or New York is the world). But escalating climate change has obviously made one's relationship to the nearby dire: What you see is what you might have to survive, document, care for, beware of. One wonders how existing relationships with neighbors, cities, and public spaces forecast the forms of aid, conflict resolution, or communal coping that will be available in times of great(er) emergency. I think about the work of Lorine Niedecker and Russell Atkins—both of whom engage the very particular habits, politics, and mythologies of the place(s) they live(d) while also pushing beyond mere hometown boosterism toward sonically insightful, temporally complex eco-social ditties. Importantly, they both also have a sense of humor about their environments and the idiosyncrasies they're depicting.
Atkins and Niedecker favor the actualities of place—what you call "ordinary strata"—over caricatures of regionalism. In Free Clean Fill Dirt, the actuality of place is both rooted and roving: There are voices that come from elsewhere, prophetic strangers, the over-mind, stories halfway and twice told. To what extent do you see "your" voice in this book as being composed by (or among) others? Were there poems or poets that offered particularly useful models for these approaches?
Though I often admire writing that arises from a single speaker, my poems are interested in a social approach, a noisier collecting/collective method, a kind of tangle of voices and perspectives. Niedecker refers to this swirling of speech and public or found language as "folk" poetry, and of course Williams was interested in a kind of piling on. Bringing in other layers, other outlooks—funny phrasing from friends or acquaintances, sloppy kiddo syntax, archives, images, emojis, news—is the fun part of writing for me. It's a way to make a poem a gathering, to be surprised by the interaction of material from outside the self. To listen for it. A poem as the place where one might dump the mulch of the receptive mind and (re)arrange it.
My earliest poetic influences were all lovers of grand sonic waves, syntactical strangeness, rangy points of view, choruses, sources, small press aesthetics, and ekphrastic sensibilities. I think of Marianne Moore, Ed Roberson, Dan Beachy-Quick, H.D., Ronald Johnson, Lisa Jarnot, Stacy Szymaszek, Claudia Rankine, Daniel Borzutzky, M. NourbeSe Phillip, James Merrill, CD Wright, Muriel Rukeyser, Gwendolyn Brooks, William Fuller, Elizabeth Robinson, Dara Barrios/Dixon, Tyehimba Jess, Lisa Fishman, Inger Christensen, Sawako Nakayasu, Douglas Kearney, and Cole Swensen as life-long models.
How does this connect to writing during pregnancy and your first years as a parent? I'm thinking of moments in which the "environmental imagination" and the "parenting imagination," which are perhaps always inseparable, closely merge. For example, in the intricate slip of time in these lines, "growing" is both a continuous present and terminal:
Winter (not yet

in existence)—will

soon snooze to the low drone of

a white noise

machine's subtle lullaby as opposed to the

messy orchestral cacophony

of backyard crickets—sonic density growing scarce
The end of that poem surprised me; I didn't understand it for a while. Just after the part you quote, I thought it might continue to dwell on those imagined/merged concerns, bloom into an ecstatic fretting, but it doesn't. It stops shortly after with the repetition of these lines: "Let's stare without purpose at the pattern / for a minute . . ." The poem wonders if with parenting—as with facing climate collapse or writing poetry—having a vision is only as useful as the habits it's paired with. One requires a daily form, an ethos, a series of repeatable practices to serve the present. The title of this poem, "It Is With A Pattern As With A Fortress," is borrowed from William Morris, who thought beauty and meaning arose from rigorous, imaginative design. Maybe poetry can prepare us for the unknowable by teaching us to organize simultaneous, contradictory, and exhausting chaoses. Old technology. A mess fortress.
"Messy orchestral cacophony"—what a lush and poised phrase! That kind of construction wouldn't be out of place in, say, W.H. Auden. These poems include both extended rhetoric and clipped glimpses. How did writing the essays that appear in Out of Nowhere Into Nothing change your approach to poems, especially longer poems? For you, what's the difference between an "essayistic poem" and a "poetic essay?"
For a while I was writing those books at the same time, so part of Free Clean Fill Dirt's pacing is absolutely an extension of what I was practicing in nonfiction. I learned to like and be challenged by endurance, even if that means a poem/essay/question gradually disintegrates or breaks. One of my first teaching gigs was at a small liberal arts college in Wisconsin on the cliffs of Lake Michigan and before walking into class I used to have this vision of giving a lengthy craft-based lecture at the end of which I'd leap out the third-floor window—into the lake!—and swim away. That's a poetic essay: informative, a little silly, wanting to earn its risks.
A great essayistic poem is Cody-Rose Clevidence's Listen My Friend, This Is the Dream I Dreamed Last Night, which I just reread and admire so much for its alphabet-like insistence on existence, its rigorous use of juxtaposition and stitching, its tenderness, clarity, and accumulated wisdom. Every line in that book depends upon every other line's contribution, a kind of outward-reaching ecologically attuned crisis form. It's a very moving poem to me and a great example of how the essay's influence can lead to accretion and expansion at the same time the poem is spinning, turning back into itself, preparing to launch. If one imagines writing as a kind of spiral-making (I mean I don't exactly know why one would, but I do, as the shape most descriptive of time, as a physical sensation) then maybe an essay's turns are meant to eventually become robust enough to just roll away—a wheel, it'll take you somewhere—whereas a poem pressures itself into three dimensions: a spring. Essays go whooooooosh and poems go bing!??
Zach Savich's latest book of poetry is Daybed (Black Ocean, 2018). He teaches at the Cleveland Institute of Art.