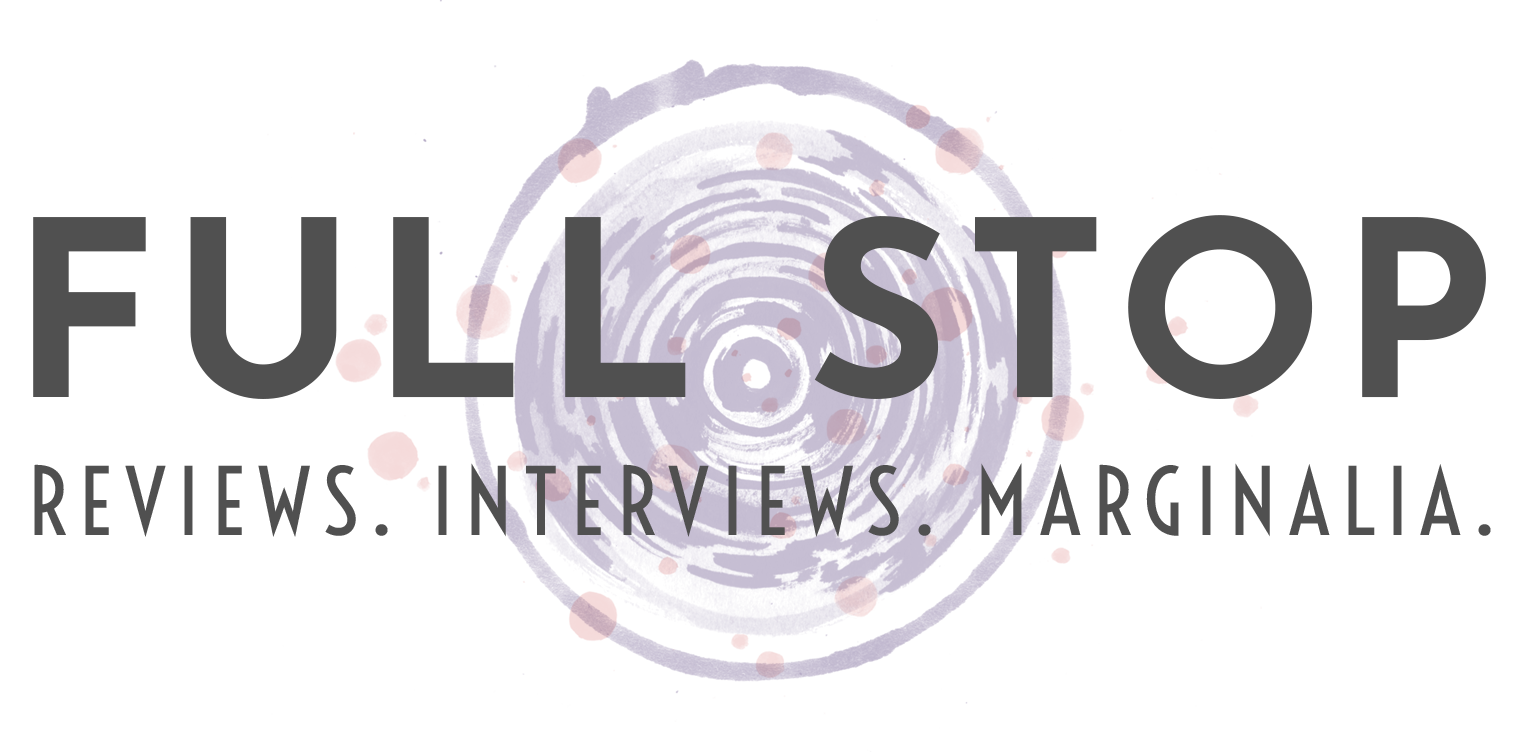 This piece was originally published in The Winter 2021 Full Stop Quarterly. Subscribe at our Patreon page to get access to this and future issues. Your support makes it possible for us to publish work like this and make it available to all.
Cecilia Pavón's recently published stories Little Joy (Semiotext(e), 2021) pulsate through art openings, convents, and Congreso nightclubs—absorbing hope, shame, and sequined jeans into the rapid, venous network of her prose. A Buenos Aires-based writer, poet, and translator of Ariana Reines, Chris Kraus, and Dorothea Lasky, Pavón bares open her experience as an Argentine woman writer with "unpoetic" lyricism across 30 short fictions.
I first read the initial story of Little Joy—describing a young woman moving to Buenos Aires who goes to clubs alone and hears the ocean when she closes her eyes on the street—on a bench by the Brooklyn waterfront while construction work banged down from the tubers of the Manhattan Bridge underbelly. Pavón's recreation of the noises of the natural world in the cave of the city encapsulates the excitement and loneliness of being solitary in a New City. And she's right—traffic does sound like the sea.
Ranging from art show pitches to item lists to parties in Buenos Aires and Berlin, Pavón's selected stories read like an experimental prose poem. Her viscerally descriptive writing is drenched in her own experiences as a writer and translator in Buenos Aires, pulling her laptop out of her son's wheely backpack to sit in a cafe and find poets to translate. In her own city, she's found plenty: having previously run Belleza y Felicidad—a poetry center, art space, and small press in Buenos Aires in the 90s—Pavón most recently started Microcentro, a press and space dedicated entirely to hearing and reading poetry. In Little Joy, the different identities of the narrators are thirty riffs on identity with Pavón's voice and immersion in Buenos Aires powering everything forward. Taken all together, these stories are a biting rebuttal of the ulcerous influence of neoliberalism on creativity and freedom in Argentina.
Cecilia and I chatted over email and Zoom about the pandemic's influence reorienting us towards the local, exercising in the park after running transnational writing workshops on Zoom, the collaborative nature of AI translation, and the poetry and verve behind Argentine trap music.
Briana Byron: Throughout your work and especially in your new book, Little Joy, Buenos Aires itself is almost a protagonist. In "Types of Plastic," you dream about a local park being taken over by post-consumer plastic sludge, the greenery turning into a "dark, viscous pond." How do themes of environmentalism interplay with the central focus on Buenos Aires in your work?
Cecilia Pavón: I like to think that in the future we'll all be more connected with our neighborhood and our city and we will have to abandon the dream of an international life, going up and down in airplanes all the time. But my focus on Buenos Aires has to do with the fact that it is a city that I love and that I would never leave, so I think that writing about it comes naturally.
I've always loved the neighborhood, the quiet life, maybe because I was born in a province with pretty streets but a dark underside, the way many small towns seem beautiful but are sometimes full of ugly things or fascists. The big city for me was always a dream, but on the other hand I miss this kind of local life. I think that from an ecological point of view we really have to envision a way of life that can be sustainable and doesn't involve taking a plane every two months.
I was in New York right before the pandemic started, for a symposium about water at Columbia. It was wonderful because I met many poets I had translated, like Dorothea Lasky and CA Conrad. I walked around Central Park and went to a shoe store and couldn't believe how empty things were—I hadn't been to New York since 1997 and I was shocked that no one was buying shoes or sitting in the park. I considered staying longer but my son was about to start high school, since the academic year starts in March in Argentina, so I came home, and right afterwards the pandemic hit and the airports all closed.
Has your orientation towards the local increased during the pandemic?
Yes, things feel more local and also more connected. I published this book in English so I've had a lot of Zoom events in Europe and the US. It's a very paradoxical feeling of alternating between my life in my neighborhood and then my international Zoom life. I exercise using some outdoor gym equipment in the plaza near my home. I go every day and I see the same people, and I'm not friends with them because I'm kind of a strange artist, but these people from the neighborhood are friends with each other because they go every day with their dogs. I don't have a dog, and I realize you need a dog to make friends here. I also teach workshops, they used to be in person, but thanks to the pandemic I'm now meeting with people from Mexico and Colombia and Chile, as well as two women from the USA. My life is so strange now—I go to Los Angeles via Zoom to read and discuss writing and I speak to people from different countries, and then I go to the plaza and see these old women with their dogs in my neighborhood, and I work out with them. It's a strange juxtaposition.
I read also that you run your workshops with the video turned off?
Yes, all of them are like that except for the one in English. It started because I hated Zoom and I thought the connection would function better with the video turned off, but then people really liked it, maybe because they didn't want to change out of their pajamas or feel self-conscious watching themselves speak on Zoom. I think it's concentrated more on the words, the text, the voice. Many people who came throughout the year became really good friends without ever having seen one another's faces, and then some of us met in the park at the end of the year in December and it was really interesting and surprising.
You remark: "for two first-world citizens who are part of the global art world, an Argentine translator is like a maid in front of whom you don't mind showing your abhorrent side." The theme of Argentina's exclusion from the "first world" is repeated throughout Little Joy. You were prominently involved in the Generation of the 90s, a political and aesthetic response to the influence of neoliberal US policies on Argentina's economy. How does your transatlantic position inform your work?
In reality, I think it's inevitable to think about these types of geopolitical questions in any sphere of art. Being in Buenos Aires, a city far from the "center" (if there is one) seems like a good place to be an artist right now. The distribution of wealth in the world is terribly unequal and in "third world" countries this is perhaps more apparent. On the other hand, these labels like developing or first world countries are so tricky, because what would the desired development be, that of the consumer society? I always use those terms in an ironic way, and I try to problematize those labels. I'm so far away from the so-called center of the world that I can't believe how everything went with Little Joy. I met Chris Kraus, who is really an incredible person, because I approached her about translating her book ten years ago, and she answered my email (which is a thing that people don't do), and that's how we became friends.
When we opened Belleza y Felicidad in the 90s it was during an economic crisis, and everybody wanted to go to the capitals of culture. We wanted to change the game of authorized centers of culture and to resist by encouraging people to stay in Buenos Aires and appreciate its beauty instead of trying to move. I was always influenced by postcolonial feminism and culture, and of course Argentina has a complicated relationship with its history as a colony.
Your narrators seem to almost wander throughout your stories, digging and exploring as they go, leading us through the constellation of the internet or the venous network of the city. How is the experience of literary translation reflected in the wandering of streets, cafes, and clubs?
When I was young I wanted to live in cities and travel the world. I was born in a rural province, Mendoza. I suppose that my image of a writer, inherited from European humanist culture, was that of a cosmopolitan person who spoke several languages and traveled to different cities. I went to an Italian language elementary school, and then when I was 17 I did a student exchange program in Belgium, and I lived a year with a family and went to a school where language learning was central. That is where I learned French and German, though I always liked languages. For me, writing, reading, and learning foreign languages were always very closely related. Buenos Aires being a port, it could be said that it's a city very marked by contact with what comes from outside. So walking through Buenos Aires allows you to cross different languages and cultures, perhaps as New York has been at various points in its history.
Translation is very central to my writing. I used to translate for six or seven hours a day and then finish my own stories, and many stories in this collection were influenced by what I was translating at the time. It's the best writing school because you learn different ways of seeing the world, and it makes your language richer. Today we live in a total mixture of languages thanks to the internet, especially in South America since we have so many different types of Spanish. You see it in performers of trap music who speak Spanish from different countries mixed with English, a dislocated or nationless Spanish. It's a phenomenon of translation, since internet culture is, after all, translation culture. I love to play with different terms, mixing Chilean and Mexican terms, but there is something strange, it sounds artificial coming from me as an Argentine poet, but poetry is artificial in a sense, the way it incorporates different influences. Many young trap musicians in Argentina are speaking with Puerto Rican-or American-accented Spanish, since the internet provides permanent contact with accent and tone.
You're close with your translator, Jacob Steinberg. Was the translation of Little Joy collaborative?
I've been so lucky to have a translator who is really involved in writing poetry himself, and is a great poet. I met Jacob over a decade ago and we had a connection immediately. Over time he has asked me to clarify a few things, but in general I prefer to let the translator do what they want, since I'm a translator too and I hate when someone tells me no, that's not what they meant, and then I have to correct 200 pages. I think that a good translator improves the text, or takes it one step further. I hate the idea that translation has to be totally literal when really it should be another text. I trust how Jacob says different lines sound in English, and if he has to change something I'm not going to complain.
That's such a beautiful outlook on translation.
I've been translating poetry since I was young, but now things have changed since we have Google Translate and AI translators, which have only recently become very good. For me it reflects the real nature of translation, because AI translations are built from collections of actual speech, from millions and millions of voices. Instead of being an ideal language or an abstraction from the dictionary, it's a collaborative translation. I use it, I experiment, and I correct things I don't like. It engages with the affective relationship, the emotional bond you get with a text when you translate it. It's an art in that sense, because it involves people getting together in dialogue to decide what and how to translate. My son years ago said that he thought AI can lead us towards a kind of communism, inspired by this idea of collaborative intelligence. For me, writing is very close to art, and all creation is collective.
I'm struck by the cohesiveness of your stories. These were written across many years and feature different characters and settings, and yet your singular voice drives them all. What is the difference between the self and the voice, or fiction and autofiction? Does identity belong more to the self or to the voice?
I'm not sure, that's a good question and a difficult one! I think that the self is always unfixed, always in motion, so it seems ungraspable to me. There are only snapshots of moments that are the voice. All writing to me seems fragmentary and partial, like a recording of an emotional configuration that will surely dissolve soon.
Many of your stories suggest a wonderful antidote to shame, the way you show all the parts of your narrators, the good feelings and the shameful acts. It's such a liberating experience to read. I know you mentioned at the launch for Little Joy that you've now changed and you feel distant from some of these voices you thought were unfairly critical.
In a way, writing uses the uncomfortable parts of your mind, your soul, and tries to put them into words. Maybe it's an exorcism of those parts, those feelings, like a picture of the moment that is always changing, capturing those little moments of being uncomfortable or totally happy, all of the extremes. I was raised in a family where we couldn't talk about anything, and sometimes I think my writing was an antidote to my traditional upbringing. Of course, I get to theorize about this now that I'm 48—when I was 20 I was just writing my poems and struggling. That's the difference from an idea of art or literature that is focused on the theories and forms—for me writing was always struggling against some kind of pain or problem. When I was in college they told us that they didn't care about our problems and we were told to write about abstract ideas, not personal ones. I think every artist is struggling against some pain or trying to change the world to make a contribution to how the world can be better.
There's a recurring theme of mentorship and community running through your stories. Your narrators run writing workshops for adults, art writing classes for kids, and record labels for experimental musicians. You speak about the joy of preparing your apartment for these workshops, and of listening to music and poetry with eyes closed. You also run writing workshops, including one this past year that was voice-only. What is the role of community and collaboration in writing, and how does it provide a form of ceremony?
I started to write and read in public because I had many poet friends and it was a way of being together, of having a sense of belonging. For me it will always be like this, the aesthetics will always be marked by something collective and not personal or individual—all of the artistic ideas arose in a group context, that's how it was before, and that's how it is now. It's impossible for me to understand how a single person can develop an artistic idea. In my life I also work organizing online workshops that end up being, above all, collaboration groups.
I want to be careful not to focus too much on your life instead of your work, as so often happens to female writers, but I'm fascinated by the community spaces you've created for artists and writers with Belleza y Felicidad in the 90s and now with Microcentro.
Microcentro is downtown in the area of Buenos Aires that might be similar to Wall Street. It's very strange to have a poetry center in a place like that, but it's not so expensive because the banks were all moving elsewhere. I opened it in December of 2019 in a beautiful old French style building with the idea to only read and hear poetry, but then the pandemic started. It's now an online workshop and a network for poets as well as a press. This is again influenced by the goal of collective creation. When I was young the space was for me and my friends, who were very important to me. Belleza y Felicidad, for me, was about admiring Fernanda [Laguna] and Gabriela [Bejerman] and other poets, who were very young and also writing poetry and doing performance. Now I am connecting people and reading my friends, but it's not as impactful as when I was young. I feel I couldn't have developed any aesthetic ideas without them, since half of the things that occurred to me were influenced by what they wrote.
There's a central theme of poetry being spoken and shared among friends that pervades your stories as well as your creative career. How does that affect your writing process—do you think of your audience when you write?
When I was younger, definitely. Now it does in a different way. The other day I wrote a short story about a friend who I distanced myself from for a while because I didn't like something she did, and now I'm thinking about how to change the story because it wouldn't be nice to publish this, using the feelings I had at the time. When you're young you just think about the text. The engine that drives poetry is feelings and you don't care about hurting people, you just want to write, but now I am more conscious of this, unfortunately.
You've spoken previously about using unpoetic poetics, and your short stories reflect that, ranging from letters and art show pitches to catalogues of paintings and purses. How does this use of unpoetic or found materials/forms allow you to deeply explore the interpersonal and social relationships that these items represent?
I think I write about those objects or items because that is what is more at hand. That's to say I include those issues because they are close, as if I'm reassured by naming the closest thing, or I'm afraid to write about what's hidden.
In "Losing Weight," you ask if asceticism and freedom are one and the same, and you speak about concepts preceding reality. You also evoke ideas of consumerism and materialism, balancing the impulse to follow the guidance of unnamed Japanese youtubers who urge minimalism with a leftover sense of nostalgia or guilt for discarded items, like your grandmother's tea set. Is poetry an object or a liberation?
Yes, for me it was always a form of pleasure, which is the same as saying liberation. I know a lot of people who have small, noncommercial presses, and I feel if I didn't know these people I would be a lot more depressed. I'm so impressed that there are so many smaller poets that are relatively unknown who are organizing and building things, everything done out of enthusiasm and not out of strategy. Despite the economic crisis, people still have money for poetry presses. It's remarkable that there are people who would prefer to spend their money on printing poetry than on buying new shoes. I feel I don't need to have new shoes, I'd rather spend my money printing poetry, and I'm happy there are other people who feel the same way.
There are a few instances in which your narrators do something corporeal and visceral as a response to the voyeuristic self-serving aspects of the art world. In "Trisha Erin," the translator vomits caipirinhas out her cab window to purge herself of the exhibitionism of the contemporary art world. In "Nuns, the Utopia of a World Without Men," two young women join a nunnery to escape the oppression of neoliberal heteronormativity, finding peace in cucumber picking and sex with other women. Is the body an antidote to neoliberalism?
Perhaps. In my case, I grew up in a very repressive environment. My conservative, Catholic parents never spoke of the body or sex, and displays of affection were almost forbidden. I think that capitalism and its most current version, neoliberalism, have to do with this discipline of the body. On the other hand, the mania with fitness and health that we experience today is also a way of turning the body into a commodity that can be submitted to the hierarchy. In this case the question should be what idea or relationship with the body we want to have to make us happier.
You're very connected to the art world. You've translated Isabelle Graw and Diederich Diederichson, among so many others. Does that have an influence on your poetics?
I opened Belleza y Felicidad with Fernanda Laguna, who is a visual artist—she studied at the art school while I studied literary theory, but she also writes poetry and I did some visual art work as well, usually with text. While I was always interested in art, my friendship with Fernanda was very important because it gave me a dialogue for visual arts and poetry. This transdisciplinary movement felt very natural for me, and it had been done before in other generations (the surrealists were poets). The publishing world at the time didn't mirror this, which is why we started our press, since it was so difficult to publish. Here in Buenos Aires there isn't as huge a business around art, so it allows for more independent galleries the way New York used to, with a big underground bohemian art world and openings full of exotic characters getting drunk and having fun.
You seem like someone who has always resisted being limited by traditional power structures.
When I started to write, Fernanda and I were 25 and it was really hard to have our poetry published because it was seen as confessional, personal, and stupid. In this sense it has a lot to do with gender—if you look at the list of published authors here in Argentina they were historically mostly men. It wasn't that hard for us to make a new place because there was just no place for women. It also had to do with the idea of mixing the art and poetry worlds that were mostly disconnected.
I love hearing the stories about the zines and books you published and sold in Belleza y Felicidad, in plastic covers with little gold charms attached. It's very brave and bold.
When you're young you do things like that. There was also an apocalyptic climate associated with the economic crisis, and I think that helped us be brave. We didn't know what would happen so we just tried to enjoy life at the time. Maybe the pandemic now will have a similar influence on culture.
You mention the symbolism of yellow paint or plaster twice—once as the color of madness, and another as a color of powerful change. Dorothea Lasky, whom you've translated, has written that one role of color in poetry is to resist the "tragic bifurcation of the so-called real and dream worlds." What is the significance of yellow—the color of decadents and poètes maudits—for you?
I hadn't realized that, I guess it was intuitive! Yellow is a very attractive color for me. I just got a chair for my desk and it's yellow, and I feel like I write better sitting on a yellow chair. The "madness" or what has been called "madness" will always be a central place for me to explore in poetry: a different plane, or other ways of using our neural capacity that are not authorized as valid by certain canons.
You speak about the ritual aspects of listening to poetry and music in similar ways (in a freshly cleaned home, with eyes closed, etc), positioning electronic music as a type of poetry. How does music inform your sense of language? What music?
The other day I wrote a poem where I said that I had not listened to music for a long time, that music now belongs to my son who is 14. Since my son was born, music has taken a back seat in my life, and I don't really know why. He, Felix, listens to music all day and is a freestyler and somehow I retired from music. During the pandemic my boyfriend and my son and I began a sort of ritual every night where we listen to three songs every night, one chosen by each of us, but before, when I lived alone, I played records at full volume at home, so maybe music was a ritual of solitude. The lyrics of pop or rock music have always been very important to me. I remember when I was a teenager my highest aspiration was for a poem of mine to resemble a song by Pet Shop Boys or Depeche Mode, my two favorite bands.
Does your interest in the linguistic mixing that you mention in contemporary trap music also have an influence here?
Yes, I wrote one trap poem influenced by these artists, especially Nathy Peluso and Nicki Nicole, but I was only able to write one. Trap artists have an attitude based on projecting that they're the best, they say I'm rich everybody wants me I have a lot of money. My first reaction was to condemn that and say it was problematic or capitalist or materialistic, but then I understood it's an empowerment attitude. I wrote one poem and I really liked it—it was about going to the supermarket and having all the guys look at me because I'm hot, which, for a 48 year old woman in sweatpants at the supermarket, was definitely a trap attitude. This humor is the best part, the joke that they're making, and I'd love to capture that in a book. After one poem, though, my feelings went back to my house, looking at my tree, feeling nostalgic. It's hard to have the trap attitude when I'm in the plaza exercising with the old ladies and their dogs.
Briana Byron lives in Brooklyn.