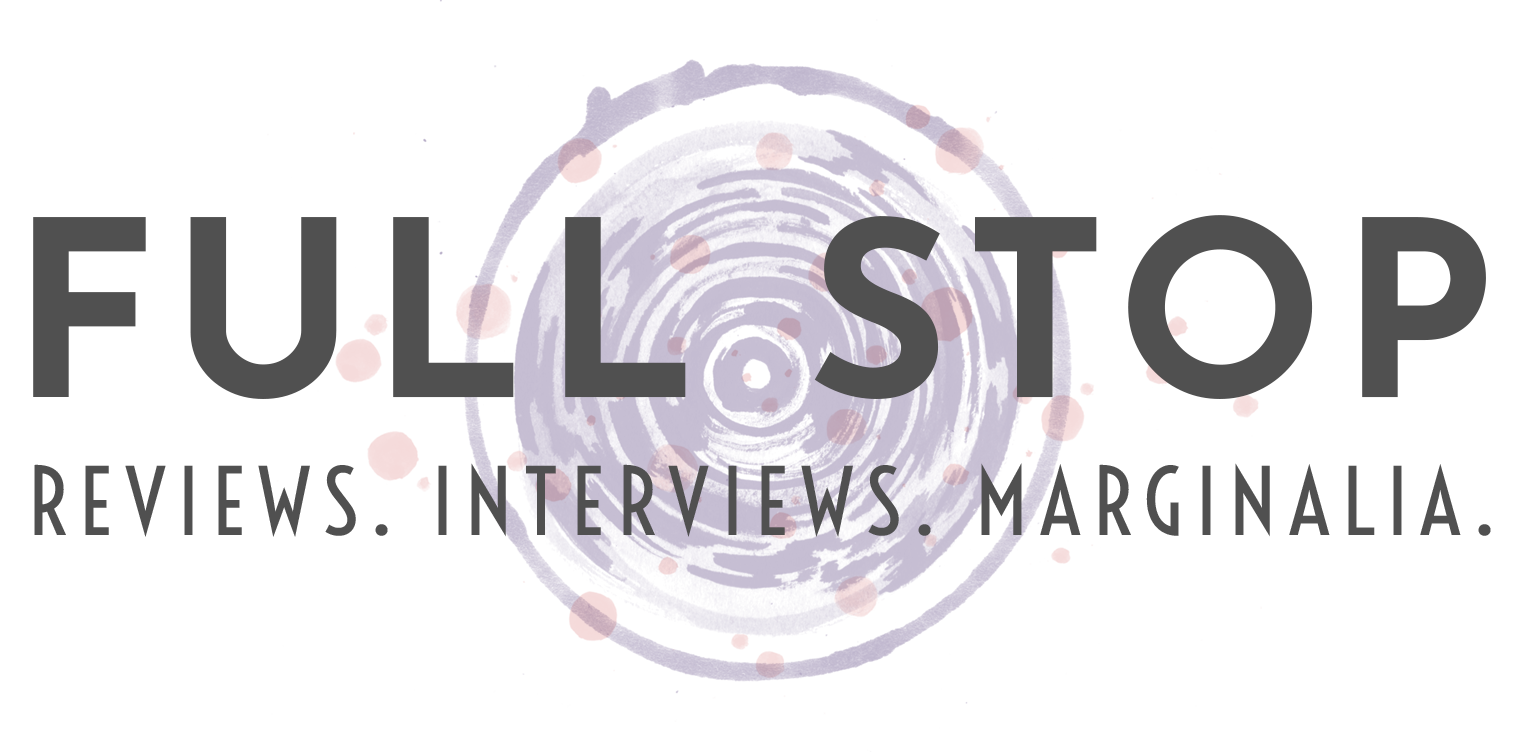 [City Lights Books; 2021]
Sally Banes's Democracy's Body: Judson Dance Theater, 1962–1964 will give you a sense of the importance of Freddie Herko — the dancer and an actor in many of Andy Warhol's earliest films — in the experimental dance scene of Greenwich Village. Jose Muñoz will expound on Herko's queer avantgarde in Cruising Utopia. And Diane di Prima's Recollections of My Life as a Woman will give you a sense of who Herko was. But if you want to learn what Herko meant, read di Prima's Spring and Autumn Annals.
You might begin reading the di Prima's Annals knowing that Herko, at the age of 29, leaped to his death from a New York City apartment. It's a fact at the center of this work. If you followed Di Prima dalliance with Buddhism, you might describe the work as a mandala, or like a celestial calendar. Tracking the passage of constellations in the night sky around a fixed point: the death of her friend Herko is that point, to whom the book is addressed. It begins in fall, when it happened: "Fall. The Fall of the Year. The Fall of Mankind," and from there Di Prima excavates the days as they pass. If each year is a cycle constantly recurring, you can turn the days on their side and peer backward through time.
Organized sequentially, Di Prima unpacks the archive of her falls, her winters, her springs, her summers, before finally facing the reality of Herko's death on its anniversary. This is a processing of grief, and to explain the meaning of a death — of one single death, we could claim, grandiosely — one has to reconstruct all of the life that surrounded it. Di Prima's efforts yield an ethnography of the "Beats," of New York's mid-century bohemia, but an ethnography that somehow eschews mythologizing, shorn of mystique, and self-aggrandizement. There's little of that Beat impulse that made alcoholism and depression a literary pose.
Her writing is breathless. Diaristic and notational, she rarely uses "I." Di Prima writes for herself with the intimacy that implies — or at least with the diarist's sense of life as at least potentially historical. Potentially. There is the flurry of names — many of whom we recognize, some of whom we don't, and then some we see in a new light — it wouldn't have occurred to me that Amiri Baraka, then LeRoi Jones, would have gone by Roi. It points to the contingency that any death reminds us of. Roi might as easily have been gone, like Herko, a brief light in someone's life to be memorialized by his associates or latterly reconstructed by literary critics — or to be forgotten altogether.
One thing you notice, as di Prima's fall commences, is just how little she writes about writing. Di Prima runs a press, and tries to manage one or several artistic theatres that put on the works or host the performances of her contemporaries. One of my favorite lines — "Have dreadful fears of running out of good paper: Sphinx Esquire Bond, 20 lb., is the kind I use." — shows di Prima in the middle of life's daily, pedestrian struggles. She is also a mother, making poetry out of the search for adequate housing, learning how to sleep on the street. One wonders if this is a virtue. There seldom seems to be heat, wherever she is. Often her comrades are sharing beds whether that's primarily a sign of counter-monogamous bonhomie or of cold is up for interpretation:
I shared the double bed with Bred, and others. We waited for the first snow to start screwing. A kind of ritual, unversed as we were. Six men with keys came and went, I was more skilled than I had been at making fires. I had a diaphragm. Whoever came now brought wood, at soup. A fair exchange.
Winter evokes this kind of arrangement, Spring when she left home, and the pain she felt in the world on her own:
The room I had after that at 70 Charles Street. The shared refrigerator where everyone stole your food. Endless sleepless junkies, whoreladies with dyed red hair. I set out from that room to sleep in the park. Homeless for three months.
How the friend she left school and home to live with changed her mind, cried, and "Next day made a life where I was, what was lost was lost."
However poor, one is getting at the inner life of the psychically middle class, where the only two positions to take are: "What do we do in the apocalypse?" or it never occurs to you that there is one. For example, she is not averse to making saints of the street people she encounters, a somewhat obnoxious Beat habit that flips the paradigm of deprecating otherness by instead enshrining it in pieties, but doesn't dismantle it.
The bohemian lifestyle that sustained artistic-cultural activities at its margin is truly oriented around lifestyle. The goal of its constituents is to participate in non-participation, to drop out, to not work, and the book shows us what life looks like from that vantage: of relative privilege and relative misery.
One consequence, therefore, is just to get wistful about housing prices and to cheer on di Prima's only occasional slights to the carousel of shitty landlords. But the other consequence is rather to be impressed. Because, housing aside, this record of fleeting romance, fleeting theatrical failures (no successes to speak of), fleeting parties, and fleeting revelations is relatable. Because even the unhoused saints don't make much of a lasting impression. It's all part of this first-draft attempt to interpret the world.
I wrote the first draft of this review in my own diary, which looks similar to di Prima's in form if the sentences are less artfully constructed: aspirations spoken, but not carried out, relations evoked but not called on, frequent psychical frustration, and continuous reference to some larger, mysterious, doubtful purpose to it all. The difference between di Prima and the rest of us is that she and her friends got famous. Or were positioned at the right historical juncture where the expression in writing of her lifestyle was genuinely novel or, if we take other bohemias like Paris and Berlin, recurred at the right conjuncture between the boom in book publishing and out-migration from the city that made housing cheap and plentiful.
We grant di Prima her earned iconicity, her worthy status as a writer — and let's also add as a publisher. But this book is also about something else, a more complex question. Between me and di Prima stands the gulfs of talent, inclination, and historical circumstance. But between di Prima and Herko? Perhaps this book is an attempt to answer why she made it — survived — and Freddie didn't.
The real treasure of this tome is the way di Prima keeps her mourning in mind. Thankfully, she early abandons such sanctifications as, "I pray now that your third love came, in silver shoes, and veiled, that she glittered and danced for you, a boy-girl, a child with the secrets. That you followed her out the window." Though understandable, di Prima risks romanticizing suicide. More moving are her dreams of Freddie, from which she cannot disentangle his dancing from his suicidal act. In one, she holds Herko in her arms to prevent him from going on stage. In that liminal space before full wakefulness we read, "Looked surreptitiously at the clock, and it read six fifteen. I knew I had held on long enough, that you wouldn't leap."
Herko's death completely disorients di Prima, as if some prior spell is broken. She worries about her children, about her affair with Roi, the unraveling of her marriage to actor Alan Marlowe, and just the weariness of living:
But I must admit it, I am tired. Tired of the endless hassle to keep things going. How many landlords have pounded on my door, over the years, each one angrier than the last? How many last quarters doled out for quarts of milk? Cans of mushroom soup for Jeanne and Mini. Poor-food. Should I buy stamps today, or orange juice? Typing paper, or ink for the press?
But the personal also entwines itself with the world. In Spring, di Prima feels the end of utopia as a kind of dissipation. Like the focus and intensity of a previous age has been punctured, and di Prima and her cohort are no longer part of it. That can be both freeing or enervating, and I confess I kept waiting for the hardened author of Revolutionary Letters — "there are those who can tell you / how to make molotov cocktails, flamethrowers, / bombs whatever / you might be needing" — to emerge from the remains of the once-hopeful bohemian. And there are moments of excitement around the political, talking to Archie Shepp about race, or heralding the parade of US imperial violence in the world, but these, too, pass into summer, where di Prima feels the claustrophobia of the city, feels too, the claustrophobia of every prospective new home she visits with Alan. The world is heavy and sodden as fall approaches.
Herko doesn't predominate but punctuates di Prima's life: a book of his by Gertrude Stein that she is absolutely certain he has read, the memory of him carrying wood for her in a house outside the city. It takes the full turn of the seasons to approach those harder memories: the times she turned Herko away, acted less than fully human in all the usual ways one does. By the time she can recall to herself that last time getting coffee with Freddie, can recount what she has heard of the final moments of his life, di Prima has seemingly moved out of the city entirely.
Whether this move to the exurb is a correlate of Freddie's death or caused by it, whether it is the end of Beat dreaming or a flight into mourning, what one has most to appreciate is that di Prima makes no simple trades. Annals promises no rebirth, no reengagement with the world, no redemption of the dead. Rather it reveals the only thing that can happen with grief, if anything ever does. Over time, it lessens.
M. Delmonico Connolly is a graduate student at the State University of New York at Buffalo. He writes and revises sentences about race and pop after the Civil Rights movement and is the author of the chapbook, Ronnie Spector in Rock Gomorrah at Gold Line Press.