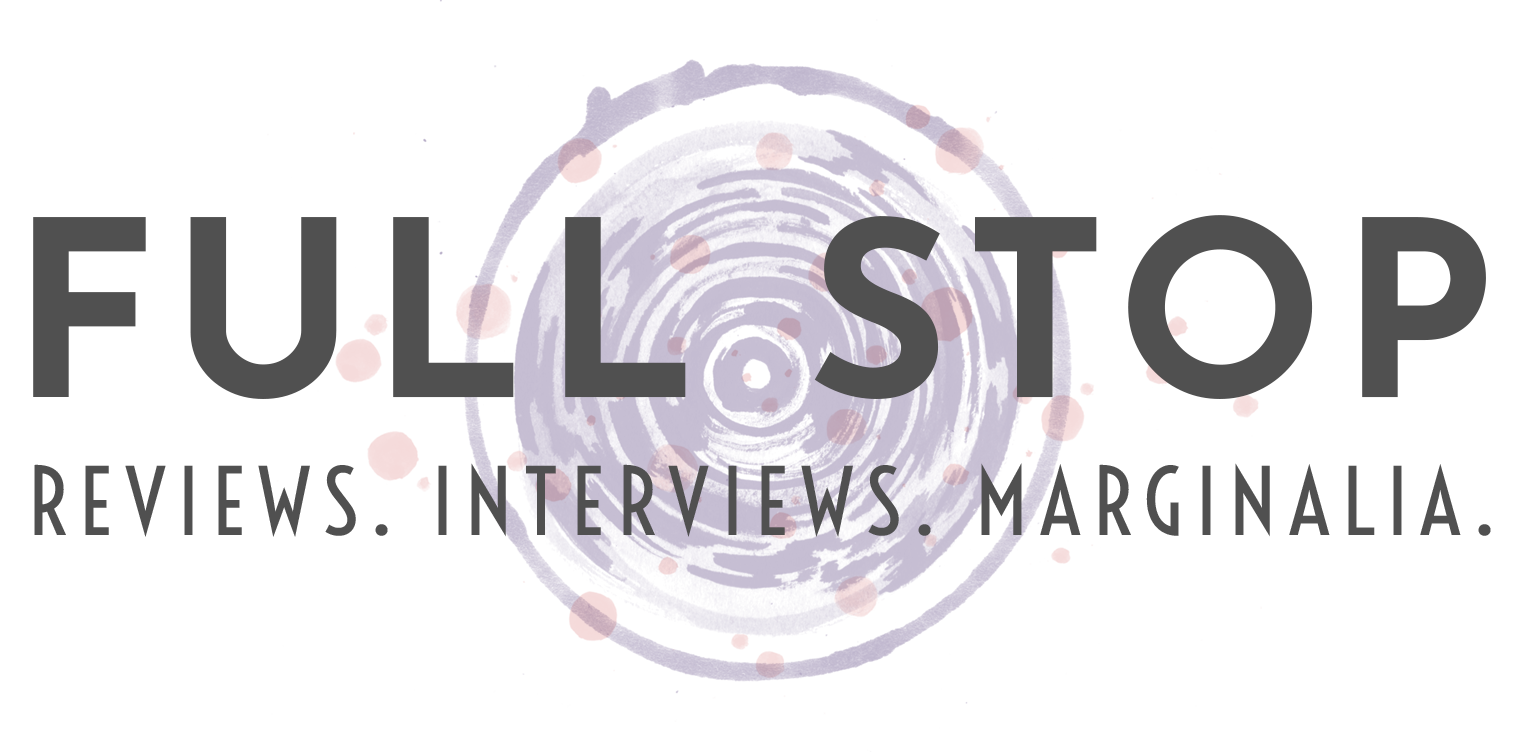 Since Surface Dweller Studios announced their call for pitches to Los Suelos, I've been casually obsessed with the idea: an interactive fiction anthology revolving around a rural, off-the-grid, possibly haunted (or possessed? Or influenced by extraterrestrials or government experiments?) small town in California's Central Valley. The anthology (available on Tuesday, February 15) reflects a sprawling online lit community; Surface Dweller Studios has been highlighting contributors on their social media since mid-December, and I've been thrilled to see names I recognize and love (like Ross Showalter, Cory Bennet, and Elle Nash), which have been outnumbered by the equally thrilling writers I've yet to discover. I'm fascinated by the concept of a "weird" fictional world built by so many disparate voices. A dusty town like Los Suelos is a real sandbox.
Karter Mycroft, one of the founders of Surface Dweller Studios (and one of my Twitter mutuals), was kind enough to spend time talking with me about this project.
Hannah Lamb-Vines: So I've been looking forward to this anthology for a long time, and I'm so glad I get to talk with you about it! I don't know anyone else on your team. Can you tell me a little bit about y'all as a group and how you came together? How did you first conceptualize Surface Dweller Studios/Los Suelos?
Karter Mycroft: Thanks! We're very stoked to finally show Los Suelos to the world. It's been almost a yearlong project at this point, which feels a little unbelievable to me.
The Surface Dwellers are me, Lauren Lavín, Joshua Duke, Ian Kappos, and Barton Aikman. I met all of them through Twitter (shout out to the hellsite for getting me into the coolest thing I've ever done). Josh, Ian, and Bart had all been in the CalArts MFA program together, and I think it was Josh who first had the idea for a collaborative anthology in a shared world. By the time they roped Lauren & I in, all we really had for an idea was "what if there was a weird place where cows could talk?" It's funny to look back at the initial seeds we planted and how much the project has exploded since then.
The whole "Surface Dweller Studios" thing came about after we got some funding for the project. Lauren had previously been waitlisted for a Grant for the Web to put together an online literary magazine, and while working on our application we spent a few weeks expanding what we had into the earliest concepts of Los Suelos. Since we were applying for a grant, we pretty much just kept adding ideas and components (and asking for more money) until we felt sufficiently insane about what we were doing. The main idea we landed on was a rural, isolated town in the Central Valley where some strange condition caused people to become obsessed with digging underground. By the time we actually finished our application we'd built this whole fleshed-out world, with ideas to do music, short stories, visual art, and an interactive video game-esque component—and for all the proceeds to go to charity.
I'm still kind of shocked the grant committee liked what we put together and gave us funding to do all this. I've never had an actual budget to do art stuff before. It's been really crazy and awesome seeing the project come to fruition.
Your process for collecting work into this anthology is really cool; you created a world–the small town of Los Suelos–with its own mythology, then asked people to pitch media to flesh out the world. This makes me think of a few things, like Stuart Buck's Bear Creek Gazette, and the RPG forums I was obsessed with when I was 13. Can you tell me about the tradition you're working in with this kind of worldbuilding/outsourcing of worldbuilding? Are there other projects out there like Los Suelos?
I love Bear Creek!! I've actually been writing a serialized column for them under a top-secret pseudonym since it started. We definitely took a nerdier approach with Los Suelos—we spent a ton of time developing a world bible with a town map, character backstories, and a few rules about what could and couldn't happen (Bear Creek is more freeform, which is also cool). While we were soliciting pitches we talked a lot about how the potential contributors' ideas would mesh with the town's lore and thematic concepts, and also how we might adapt our own ideas to fit all the cool shit people were coming up with.
We also took some inspo from SCP Foundation, which is kind of an open-source horror anthology, the Welcome to Night Vale podcast, Deadwood, The Twilight Zone… though I'd say for me, the main tradition I'm following with this is like, JRPG lore and fantasy wikis and stuff like that. I love all the weird collaborative "storytelling" you see in video game communities where it's like, not quite fanfic, but groups of people taking what the game gives you and filling in gaps with visual evidence, theories, headcanon, character analysis, etc. There are a ton of open threads like that in the Los Suelos anthology, lots of backstory that you'll have to play the game and read between the lines to piece together. If we can get people to lorehunt this thing I will be quite pleased…
The spookiness of the world definitely reminds me of Night Vale! It also makes me think of Twin Peaks. Are there any places, fictional or real, that speak to Los Suelos for you?
KM: As far as real places go, the big one for me is Bombay Beach, on the Salton Sea in the Imperial Valley desert. The history of this place is fascinating; basically the short version is that it was a popular tourist destination during the first half of the 20th century, and then some shortsighted irrigation projects combined with the natural hydrology of the area caused the Sea to become so salty that its entire ecosystem collapsed. Bombay Beach became a ghost town with only a few hundred residents sticking around. I drove through a few years ago and it was maybe the most "apocalyptic" place I've seen, just collapsed houses and trailers covered in graffiti everywhere, broken remnants of old touristy stuff, it's really wild. And now apparently some artist types are starting to move there on purpose. I'm not sure if that's funny, or sad, or just a thing.
In Los Suelos, we have a similar idea of a town that boomed and then collapsed due to government intervention. In our (fictional) town history, there's a huge, mostly unmapped cave system under the town, and in the 90's the United States Geological Survey set up a research facility, drilled a giant hole in the ground, and brought in a bunch of federal employees which caused this rural, agricultural spot to grow rapidly. Then, after a decade or two, they spontaneously packed up and left. So now the town's population is now mostly longtime residents, migrant farmworkers, and a handful of more recent transplants. We wanted to take this idea of a "living ghost town" and set it in the Central Valley (where several of my co-editors are from). The lore of this secret cave system, the lack of telecommunications, Hollow Earth conspiracies, etc., kind of stemmed from that.
Editing work like this, from a large group of collaborators not necessarily aware of what each other is doing, to cohere into a single world, sounds frankly overwhelming. How did you manage it?
It was a ton of work, not gonna lie. The first thing that helped was being really careful about which pitches we accepted—we received a few hundred and only kept 40 or so. We had to reject a LOT of well-crafted pitches by clearly very skilled writers, just because we couldn't think of a way to make it work with the overall concepts.
Another thing that really helped was getting most of the contributors in a Discord, where we could all share and talk about what we were working on. Some really cool connections came from that…one that comes to mind is R. Phalen Rayson's idea of a beat-up old motel with a giant tomato out front. The "Tomatotel" found its way into like 5 other authors' stories after we all talked about it! So fun.
Overall it's been a really rewarding and cool challenge making this thing. I'd say the apex of that is the RPG, which literally connects all the stories in a pixel-art world you can walk around in. That's been both very daunting and very satisfying to put together and I'm pretty stoked about how it turned out.
Yeah! One of the things that I wasn't necessarily expecting when I first learned about this project was the game aspect. I think I read on Twitter that there are five different outcomes for the game depending on how the player/reader chooses to explore Los Suelos. Can you tell me about the process for collecting the work into a gamified experience? Are there easter eggs or anything in the game that won't be available in the more traditional version of the anthology? Can anyone play the game, or does it require specific devices/browsers/etc?
Yes! The game is hosted front and center on the Los Suelos website, and should run on any desktop or mobile web broswer. If people like it enough I might try to get it on Steam at some point, although I really like having it be free & accessible on the website, especially since it connects directly to the stories themselves. Like, when you meet a character and "collect" their story in the game, you can read the first page and then open the full story right there on the website if you want.
My process for putting the game together was a little haphazard. I made it in RPGMaker, pretty much all solo. I'd worked on games before, but only as far as music and SFX, so I had to learn a lot of stuff on the job. Rudy Johnson (from Misery Tourism, and also a Los Suelos contributor) was a huge help along the way; he helped me with scripting whenever I got stuck and also drew some assets for the game. Holly Livingstone did most of the pixel art for the characters, which turned out lovely. It was so fun seeing all the stories come to life like that.
Writing wise, I sort of built the game around a central storyline where you, the player, have your car break down outside Los Suelos and try to find a way to fix it, and then end up finding yourself weirdly compelled to dig and go underground, and then you need to find a way to fix that. Finding ways to thread 40+ stories into this through side quests, NPCs, and environmental storytelling was both very fun and very exhausting. It's weird how all these loosely-connected stories kind of grew together organically. We came up with a lot of fun connective tissue for the game while editing the stories, and vice versa.
There's definitely quite a bit of content in the game that adds to or otherwise doesn't appear in the stories. In the game you can learn a lot more about Hibiscus Bernard (the local cult leader), his philosophy and obsession with Hollow Earth conspiracies. He appears in many of the stories, though not as a POV character, so my hope is that by playing the game his presence in the stories themselves will have more impact. There are also some interesting little moments, which again kind of sprang up organically, where characters from different stories interact or comment on each other.
In some cases the game allowed us to give readers/players a chance to "choose" an ending to stories which the authors left more open-ended. One example of this is the character of Grace (from the story "Speaking from the Heart" by author Reina Cruz). In the story, Grace loses her ability to speak Spanish due to an unseen force, and is left yearning to recapture her ancestral language without knowing how. In the game, if you talk to her enough, you can either send her to one of the local punk musicians, or to someone in the Hollow Earth cult. In both cases she gets a Spanish tutor, but each ending hints at a very different future for her. That kind of mechanism for letting readers interact directly with the anthology is one of the coolest parts of this whole project to me, and something I'm not sure has really been done before with a "literary" project like this.
Is this anthology it for Los Suelos, or will we have a chance to explore and contribute to a Los Suelosvolume 2 someday? Are there other projects Surface Dweller is planning that you want to hint to or shout about here?
We talk all the time about "Season Two!" No concrete plans yet, but it's certainly in the cards. I'm really hoping that Los Suelos serves as enough of a proof-of-concept that we can maybe get our hands on more funding to make more things like this, either back in Los Suelos or in a new setting, before long. Being able to pay authors & artists pro rates to make weird art that raises money for charity is extremely awesome to me, and I'm sure we'd all love to keep doing it (once we rest a little bit first).
Can you tell me about the "Grant for the Web" and the California Rural Legal Assistance Foundation?
Grant for the Web is basically a big fund set up by the Interledger Foundation. It's mainly focused on exploring web monetization, which I take to mean "better ways of paying for stuff online." In our case, to support the project & the charity you subscribe to Coil, and then we get paid based on your subscription and how much time you spend on the site, playing the game and reading the anthology and stuff.
As the money comes in we'll donate all of it to the California Rural Legal Assistance Foundation, which is a nonprofit that provides legal services, community outreach, and policy advocacy for migrant farmworkers and other poor rural laborers across California. Since Los Suelos is set in a rural part of the Central Valley, we thought they'd be the perfect charity for the project to benefit. They've been super supportive of the project along the way too, and I'm really happy we've been able to work together.
When it launches, what will we find at lossuelos.com?
Everything is right in one place! You can read the stories, peruse the visual art, listen to an album by everyone's favorite fictional punk band Fluppies, and play the RPG all on lossuelos.com. You can also sign up to support CRLAF anywhere on the site. There's a contributor page and some about info too.
Okay, wait, one last question: can we talk about Fluppies? I read your short story by the same name on Misery Tourism and I didn't see any connection to a punk band. How did Fluppies as a musical concept come about, and how is it related to your story?
Awesome question, haha. That story was actually how I met Ian…he hit me up on Twitter out of the blue and asked if I wanted to collaborate on a short story. At the time, I'm pretty sure "Fluppies" was just a nonsense word he came up with to describe the nasty parasites I wrote about in the story. By the time we got to working on Los Suelos it took on a whole new meaning…
Fluppies the band came about while we were working on the earliest iterations for the project. We knew we wanted to do a musical component, and decided pretty early on to do a record by a band "from" Los Suelos. Ian played in a bunch of hardcore bands (e.g. Cross Class, which rules) back when he lived in Central California, so it was pretty obvious that Fluppies should be a punk band. We worked on the fictional characters' backstories and stuff at the same time I was writing the album, and we brought in Lauren as a vocalist and my good friend Max Pretzer to play drums. It was a super weird and fun process. In real life we recorded the album at Septarian Records in San Pedro, but "in-universe" there's some other stuff going on. You can actually go hang out with the Fluppies while they're practicing under an old baseball stadium if you play the RPG. It's interesting having a virtual counterpart in a music project. Kind of like Gorillaz, but a lot louder.
I dig the music video you pre-released (this was legit not intended to be a pun, but it is one, so I'm going to embrace it!). I am really stoked to explore Los Suelos. Thanks so much for taking the time to chat with me!