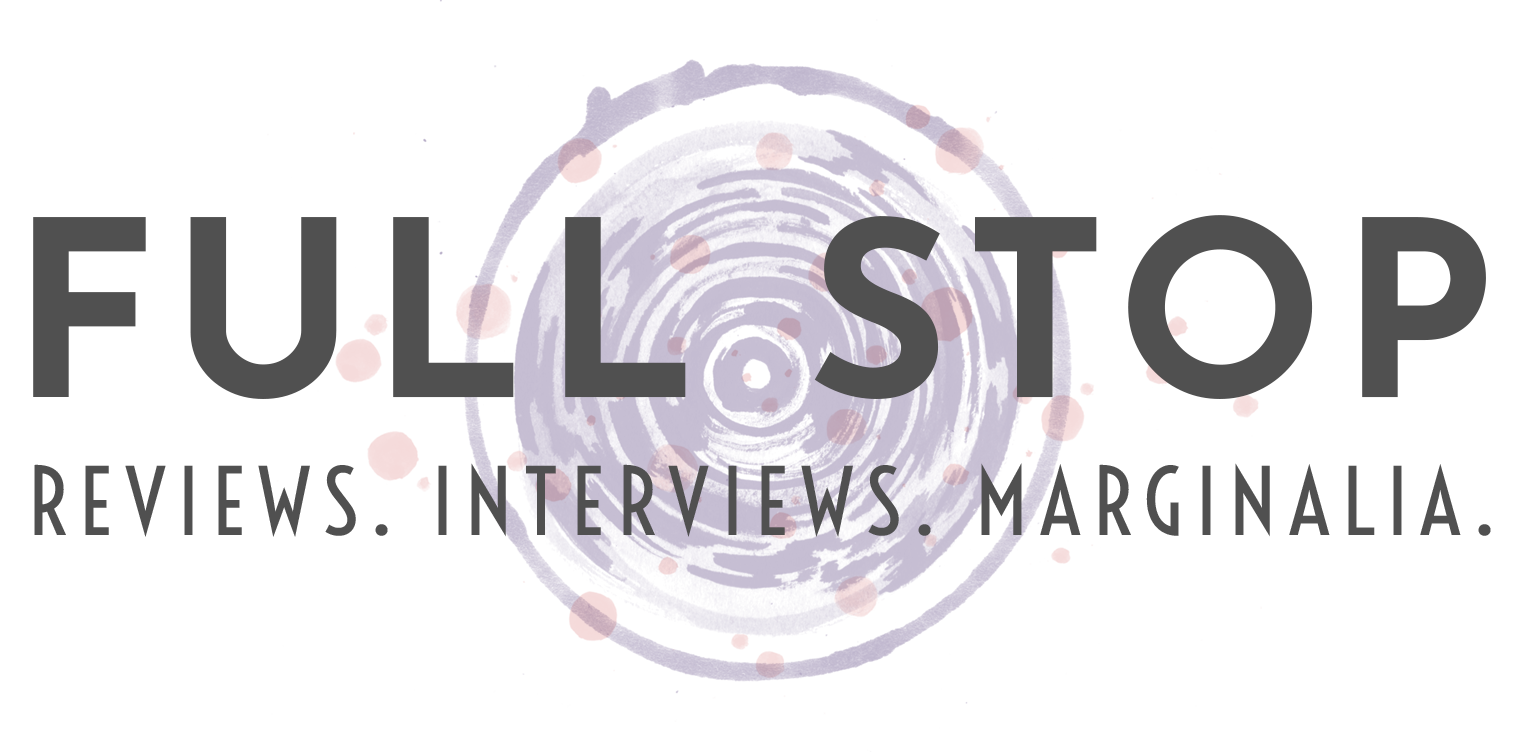 This piece was originally published in Full Stop Reviews Supplement: Summer 2021. Subscribe at our Patreon page to get access to this and future issues. Your support makes it possible for us to publish work like this and make it available to all.
Space is azonal, in a continuous state of flux. Our subjective worlds occupy spaces in between and intersecting zones. Memory is the power driving time inside of flux/space, creating worm holes or portals. This is especially relevant for diasporic WOC (women of color), perhaps more poignantly those of us who are Queer. Our histories are buried or lost, memories of our existence in the past lend to our invisibility in the present perpetuating the same cycle in majoriborg-controlled futures. The reality is that we have been resisting colonized space generation after generation, passing down our stories in code, using our "alien-ness" to our advantage, claiming it and living our self-determined stories in spite of the ever present "threat" of the snow machine. From Ma Rainey who sang about herself as a lover of women back in the 1920s through to Octavia Butler who consistently created complex WOC characters of mercurial gender performance, sexualities, "super powers," and vision, we have been reinventing ourselves, based on our own LIVED experiences and what we KNOW intuitively. We are able to do this partially because of how we inhabit, and move through "space" which is impossible to conquer.
As a historically displaced people, we have written about and incorporated into our folklore — music, literature, history — space travel and finding home somewhere out there in efforts to fulfill the desire for finding or returning home. Often "home" rests in the domain of re-memory: a re-emerging of a past that has not only been repressed by an individual, but subjugated and hidden inside a dominant culture. A kind of mental time travel is necessary to recover a truth which dismantles the "centralized" understanding of our collective presents and possibilities in our collective futures. In her book, Black Women, Writing and Identity, Carol Boyce-Davies states that this is not specific to the African American experience but to "a number of identities disrupted with the coming of the Anglos or others under bourgeois, Western European hegemony." She is, of course, referring to our histories of colonization, and the idea of "space" as a realm colonized under the dominant Order, imprisoning the possible. The FAR (fugitive archetype of resistance) however creates temporary autonomous zones in Space, as a way of creating, recreating, and securing "impossible" futures.
Space, the final frontier (to conquer and colonize) these voyages are of the Starship Enterprise, its . . . mission, to explore strange new worlds (to conquer and colonize), to seek out new life and new civilizations, (to conquer and colonize), to boldly go where no man has gone before. (Star Trek: The Original Series; parenthesis and ital. my own interjections)
Nomads move through space. The majoriborgs are conquerors of new frontiers, colonizers of space. They also have their gatekeepers. The gatekeeper is implanted in an attempt to own (an interior) space and thereby control it. However, space, in reality, can only be temporarily viscerally ordered — it is in fact a no man's land of possibility.
As intersectional WOC, we often identify with somewhere out there as being home, and negotiate our subjectivities accordingly. It is not simply because of our race, but an intersection of every aspect of our fractured selves. Selves which are asked to assimilate in order to fit in the "world"; an ordered self we are expected to learn and perform. The inability to perform them well enough makes us feel alien. If we are not accepted in the majoriborg order, it can seem we have few choices: self-annihilation (physical and or psychic), debilitating solitude, or movement/migration — in search of others with whom we can identify, or a space where the places of connection are strengthened by difference — where sameness doesn't outweigh difference. A utopia for the Othered . . . must be space. Sun Ra put it best: Space is the Place — the place where the impossible is possible. This is particularly true when it comes to Queer POC where sometimes, even within our "own" communities of color and/or feminist circles our realities are either sidelined or subsumed — finding the space to perform freely as agents can seem "unrealistic" if not impossible, as we are asked forfeit a part of who we are to be included in those communities/discourses. Even finding narratives of our past existence can be an archeological dig, forcing us to piece together and recreate our own myths and legends using our own lived narratives and biomythographies as fodder. Knowing this, it becomes clear why WOC have used speculative and science fiction as genres of expression, overcoming the oppressive structures that incarcerate our realities. Science fiction author Nalo Hopkinson explains:
Speculative fiction allows me to experiment with the effects of that cancerous blot, to shrink it by setting my worlds far in the future (science fiction) or to metonymize it so that I can explore the paradigms it's created (fantasy). I could even choose to sidestep it altogether into alternate history. Mosley says that sf makes it possible to create visions, which will "shout down the realism imprisoning us behind a wall of alienating culture." I don't want to write mimetic fiction. I like the way that fantastical fiction allows me to use myth, archetype, speculation, and storytelling. I like the way that it allows me to imagine the impossible.
Like Hopkinson, other writers and artists use the realm of the impossible to articulate alternative worlds, but also as a place speak to the possibility of healing and recovering the ghosts of our past in order to clear space for alternative realizable futures.
In Tananarive Due's book, Joplin's Ghost (2005) the past haunts Phoenix Small's present via Scott Joplin's ghost, which is connected to a piano the protagonist finds when she is a child. For Joplin, Phoenix and the piano are interlinked — both represent all the pain connected to the failures in his life. Part of Joplin's pain is enmeshed in not being able to realize his full potential in a colonial America. Through Phoenix he is able to finish compositions he never had the chance to do in his life as a mortal. However, the piano is "evil," embodying all the destructiveness, the repressed trauma, a dream deferred can hold. Phoenix, alone, has the power to end the cycle — as a conduit to Joplin's re-memories, she represents an intersection of both past and present. Her character's metamorphoses adds to the FAR choral which moves across space and time to reclaim ourselves and recognize past, too-often buried wounds; thereby freeing up the space for our healing, breaking destructive patterns, and creating alternative lived experiences — collectively alternative worlds.
Similarly, in Octavia Butler's much celebrated novel Kindred (1979), the central character, Dana, embodies a complex multi-layered subjectivity and inter-subjectivity. Mysteriously transported from 1970s California into the slavery days of deep south Maryland and the life of plantation owner and ancestor Rufus. Her first trip back in time is when he is a boy.
Was that why I was here? Not only to insure the survival of one accident-prone small boy, but to insure my family's survival, my own birth.
Dana simultaneously represents the past and the future, and has to navigate in both worlds using different paroles, different aspects of herself in order to survive, and, equally important, to retain a sense of self-identity. She transverses space, subverting linear time and polarized chrono-politics, opening a space for redefining and reinventing her own subjectivity, as well as her past — securing a future where what her ancestors could only imagine, becomes the realizable.
Visual artist kara lynch's multi-media work in progress, Invisible, draws from science fiction and the speculative. Specifically, the first part of the series, "episode 03" takes us into the future, 2099, when the transatlantic African holocaust is wiped from collective memory. However, a cult keeps the memory alive through ritual bondage and the transport of bodies across imaginary borders. The piece, influenced among others, by John Akomfrah's experimental documentary film The Last Angel of History, in her own words, is a "time based electronic blkgrrrlretrofuture sci-fi action documentary [that] takes on issues of black radicalism, turn of the century phenomena, passing and cross-over cultures."
Dana in Kindred, Shori in Fledgling, Phoenix in Joplin, andZ. L. Rhinehart, the shape-shifting cleaner,in Invisible, share a thread, in tangent with legends known and unknown, the likes of General Tubman, which gives life energy to the FAR narrative — creating worlds that highlight the inherent fluidity that WOC possess and the potential and actual power as agents in and of those worlds. Worlds that reflect the Queer/WOC lived realities . . . to create/recreate visionary spaces, which encourage and support and feed the mercurial performances of our diasporic experiences. All four characters deal with "memory/re-memory" as a vehicle for actual, virtual, and/or cellular movement through time and space, simultaneously reclaiming and reinventing, thereby transforming both our presents/presence and futures.
What is interesting here is not only how science fiction and/or speculative fiction is a habitable genre for WOC, but also how we renegotiate space and the idea of space as subjects. For WOC, the FAR comes to the surface or reintegrates during the process of re-memory. It transverses the boundaries of space and time in the same manner that matter is teleported from one place to another ("beam me up Scottie"). Memory is a way of navigating space and negotiating flux. Re-memory does the same, but disrupts a collective false memory which constrains our sense of self, freeing up space(s) to be . . . free to recreate our own sense of subjectivity. In the end, space is all that exists . . . and there exists freedom . . . this is where "becoming" thrives. For WOC, within the confines of the majoriborg paradigms, our very existence is impossible and therefore represents the impossible. The incomprehensible. The mystic(al). The fantastic.
Bending the majoriborg timeline, we WOC as FAR twist the dominant narratives by using the past collected in each present to map our futures. Re-memory seeds are planted in us genetically, but are also deposited throughout history and now take root. We go back to the future to tell our stories.
Jamika Ajalon is a creative polymath; writer at base (poet, novelist, essayist), she uses a melange of interdisciplinary practices as her pen (filmmaking, music production, songwriting, electronic/digital arts/archiving). Her music projects include and have included collaborations with Tony Allen, Vincent Segal, lead singer songwriter for Zenzile, and songwriter/producer/musician with Jamika & the Argonauts. She has performed her audio visual anti lectures/sonic slam and exhibited widely, including Rennes Biennale of Contemporary Art, DISTURBANCE Expo Kunsthalle Leipzig, and Beton Salon, Paris. She has a MA Film/Video, MA Communications in Culture and Society, Goldsmiths University,London. New videos available on youtube. Her book poetry Take Back the Narrative is available through Lulu and her debut novel Skye Papers is out now from Feminist Press. Stayed tuned for Jamika & the Argonauts new album: Rebooted due out this fall. For more check : http://www.jamikaajalon.com/about.