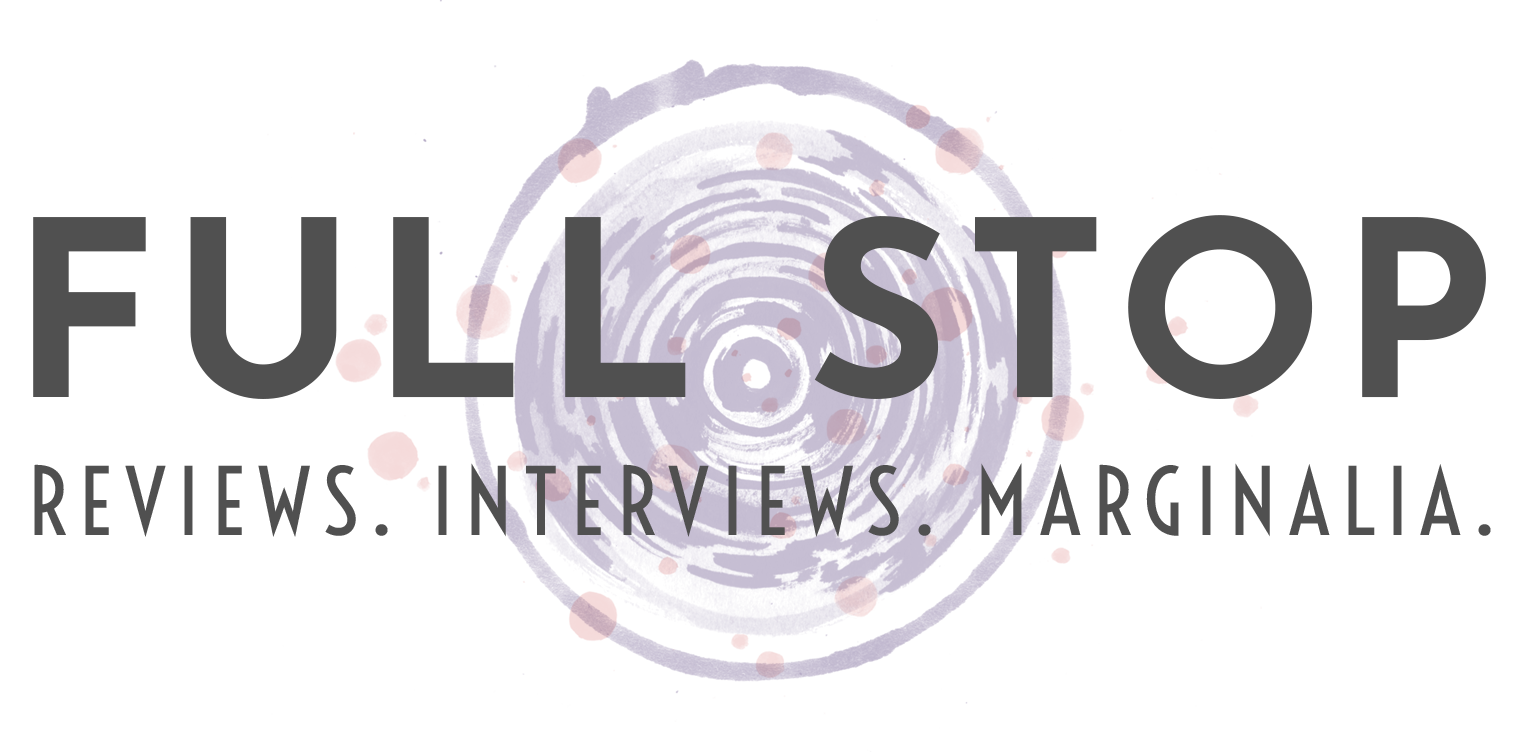 This essay was first made available last month, exclusively for our Patreon supporters. If you want to support Full Stop's original literary criticism, please consider becoming a Patreon supporter.
The week Diane di Prima died, the internet flooded with excerpts from Revolutionary Letters, a volume of her epistolary poems which first appeared in the late 1960's and has seen numerous expanded re-editions over the subsequent decades. At first, the letters offered solace, a way to pay tribute to the iconic feminist, poet, editor, publisher, mother, activist, and Buddhist Beat in the isolation of October 2020. But in a matter of days, poets and scholars, myself among them, began to marvel at the striking resonance of these lines penned more than half a century ago: Had Diane prophesized 2020?
As a student at the Jack Kerouac School of Disembodied Poetics (which Diane helped found with little credit), I found an emptiness I did not know existed in my poetics when she passed. I would never have the chance to study with her. This was an emptiness, I learned, that was shared by several members of the Wisdom Body Collective, a six-woman artist collective of Kerouac School women, founded in early 2020. The idea for a di Prima tribute was born at one of our meetings, when C.M. Chady proposed we ask those connected to Diane contribute their own revolutionary letters. With a vigor akin to nature writer Terry Tempest William's campaign to protect Utah's wilderness, we threw ourselves into producing More Revolutionary Letters, our rag-tag response to the gaping grief of 2020. Collecting letters and poems from friends, fans, students, and Diane's eldest granddaughter, the editors sought to follow Diane's poetic and publishing ethos and discover an equitable, sustainable model of publishing for the 21st century that resists capitalism even as it exists within it.
Before the first revolutionary letter, Diane di Prima and her then partner Leroi Jones (later Amiri Baraka) printed The Floating Bear, a mimeographed newsletter featuring young experimental poets. As editor, Diane typed each green mimeo stencil on her old typewriter, assembling each poem letter by letter. There were 38 issues printed, 16 in 1961 alone, distributed free of charge to 120 people from the editors' own address books. Later print runs grew to 1200 copies, sent to subscribers for the price of advanced postage. Each issue was printed with an urgent turn-around of just a couple weeks. Putting the "news" in newsletter, The Bear captured the poetic energy and turbulent politics of the New York, Black Mountain College, and San Francisco literary and creative scenes. Creating a space outside of mainstream publishing and academia, Diane hoped to evade what she called "harassment of the arts," which found poets and artists of the early 60's (herself and Baraka included) "spen[ding] more time in courtroom than at the typewriter or easel."
Looking back, her creative capacities, artistic growth and networking across mediums in an age before the internet, social media, and influencers seems unfathomable, but in the 1950's, Diane made it seem as if any poet—any poet with access to a letter press or mimeograph, that is—could be a publisher. In 1961, she founded New York Poets Theatre which produced one act plays by poets, and in 1964, she raised $1200 through donations from artist friends to buy a Davidson 241 letterpress. She was the only woman in the week-long "printing school" where she learned to use her new press.
Poets Press opened on the Lower East Side across from Poets Theater, and it was here that Diane published nearly thirty books, including her early collections, This Kind of Bird Flies Backwards and Dinner and Nightmares. The counterculture concerns of the late nineteen sixties—and the breadth of mid-20th century poetics—are well reflected in the Poets Press catalog: sexual revolution, drug use, and anti-war proclamations; from the Beats to the San Francisco Renaissance, Black Arts movement, Black Mountain, and the New York School. Audre Lorde's debut collection was published by Poets Press, as was Robert Creeley. In a 1976 letter from the National Foundation of Arts and Humanities, Poets Press was awarded a grant for foregrounding "authors of significant works who have difficulty being published through the usual commercial channels."
Poets Press books were often assembled like they are today at Brooklyn's Ugly Duckling Presse, by volunteers saddle stitching pamphlets together at group gatherings. "I shall type and write and print—Printing books shall eventually be my trade," Diane wrote in 1965. In later years, she typed and distributed the early packets of Robert Duncan's work that would one day become The H. D. Book. Printing, distribution, and supporting her community in poetry and in daily life were central to Diane's work, and likely the reason for her catalogue's continued demand.
Just as demand for The Floating Bear increased with each print run, the demand for the Poets Press catalogue grew at an astounding rate, as Diane recounts in Recollections: "I had begun to build up a list of libraries and bookstores which had standing orders for everything I printed… At the height of the Press… I was mailing out six hundred copies as soon as a book was ready, and I had to up the first printing of each book from one to two thousand copies, to have enough for the stores." Diane's prolific printing rate not only kept Poets Press solvent but also allowed its poetry to remain politically engaged and responsive in the quickly shifting days of the 1960's and 70's.
It is difficult, today, to imagine printed literary works competing—in measures of speed, volume, and relevancy—with social media, live streaming, and 24/7 broadcast news. However, fast-paced political publishing still exists, often a display of the power and potential that lies in thinking big and publishing "small." Several years ago, the nature writer Terry Tempest Williams made a plea to writers of the west to contribute to a chapbook to save the Utah wilderness. No one turned down her request. She received a donation to cover printing costs; and while some thought this pipe dream was a silly attempt to change the US government with art, when all was written and done, members of Congress read the book aloud on the Senate floor in a filibuster that killed the legislation. A paragon of grassroots poetic activism, Tempest Williams changed the American landscape by preserving it through words. For one day, as the author recounts in When Women Were Birds, Congress prioritized poetry over profit, and the United States saw another sunset across the red rocks of Utah's exquisite wilderness.
Art and advocacy came together in a similar way this year in the lead-up to a vote on Colorado Senate Bill 87. To raise awareness and public support for this vital bill guaranteeing farmworkers' rights to organize, minimum wage, and other basic protections, land artist and poet Ana Anu collaborated with the Denver-based poet Franklin Cruz on a giant installation of cornstalk letters reading "Justice 4 Farmworkers" on Denver's Federal Boulevard. With Frontline Farm Workers and students at Naropa University, they also created a zine filled with poetry and a repeating inky clip art image of an ear of corn—a crop that covers more than a million acres in the state. On June 25th Governor Polis signed the bill into action, a historic step towards equal rights for Colorado's agriculture workers and supporting the state's local food system.
Inspired by Diane's tenacity and speed, and the promise of timely poetic interventions like Tempest Williams' and Anu's, Naropa's Wisdom Body Collective sought a publishing method in the Diane di Prima lineage: the opposite of the long production timelines and contest-funded printing which are the rule for so many small press ventures today. However, we also realized what a challenge we would face in our attempt to replicate this pace and volume of production in today's publishing culture—especially in light of the particularly limited, tenuous, and contentious options for distribution. Many bookstores today order through Ingram, a publishing and distribution company with print-on-demand features for small presses and self-published authors. Ingram provides its publishers with ISBN numbers—a necessity for most bookstore inventory systems. Ingram, however, doesn't distribute books from DIY publishers and printers who may or may not purchase their own ISBN for $125 with and extra $25 for a barcode. As more bookstores gravitate toward ordering through Ingram, fewer and fewer carry chapbooks without ISBN numbers, indie books without titles on their spines, and works by new presses and self-published authors. Retail shelf space comes at a cost, and; many booksellers aren't able to take risks on fledgling poets and presses. But barriers like these start long before a book's distribution.
In 2017, the Poetry Foundation covered the reality of NEA funding in the literary sector. It showed that over 50% of literary NEA funding went to five publishers, meaning the independent press sector has a "big five" of their own. The article credits the requirements and hoops to qualify for funding (local social impact, benefits to US military, a year's record of tax documents, audience to be served, etc.) and the time it takes to provide documentation as major factors contributing to this disparity—not to mention the consistent decline in NEA funds over the last decades. Many presses simply don't have the infrastructure to meet application demands, making the structure of contests a more viable model. Now it is writers writing, not readers reading, that sustains these presses. "Thank you for funding the forthcoming book for our press," a genuinely transparent rejection letter might read. "We could not publish without the support of writers like you." Of course, writers are also readers, but this certainly isn't a relationship that the contest model encourages: It is rare for contest participants who have funded a fellow artist's publication through a contest fee to receive a copy of the winning book. One might even say that the contest model's competitive structure actively discourages poets from building community with their artistic kin. Unfortunately, to some, this model feels like an inescapable trap—like capitalism itself.
Let's start with no money at all and invent it

if we need it

or, mimeograph it and everyone

print as much as they want and see what happens
The way Diane re-imagines money in "Letter #3"—printed boundlessly and at will, in proportion to demand—was precisely how she hoped for poetic currency to circulate as well. When her revolutionary letters were first mimeographed and staple-bound by Communications Co., the publishing arm of San Francisco's anarchist organization the Diggers, the volume included the following afterword: "The Revolutionary Letters are free poetry and may be reprinted by everyone. More of them will be printed as they are written." This same note would appear in each new printing of Revolutionary Letters until the 1971 City Lights edition, which unlike its mimeographed, stapled, and free-of-charge predecessors, was conventionally bound and bound by copyright. (Also, unlike its predecessors, the City Lights edition came with a small advance, which helped Diane get settled in San Francisco.)
The DIY aesthetic which characterized the early, staple-bound editions of Letters and the affordable, soft-bound works of Poet's Press still thrives in many sectors of micro-publishing. Examples abound—from Ethel Zine's eye-catching, sewing machine-collaged covers to the staple-bound nonfiction anthology We'll Never Have Paris. Canadian poet Rob McLennan still publishes hand-stapled chapbooks through Above/Ground Press, which he opened in 1993. Sometimes, DIY is still the best way to go. Songs of the Sons and Daughters of Buddha, a collaborative translation by Anne Waldman and Andrew Schelling (who never goes a day without telling students to gather and print their own chapbooks) began as an old-school chapbook before it found a home with Shambala Publications. Moving from DIY to a more formal press may hardly be more financially rewarding for a poet, but can make a book accessible for years to come in libraries and archives. Had Revolutionary Letters never made it from mimeograph to City Lights, would we be able to read it so easily today?
The question of accessibility is also, importantly, and economic one. The cost to edit, design, print, (add ISBN), and distribute a book of poetry varies from hundreds to thousands of dollars depending on aforementioned factors, number of copies printed, and marketing. Few poets will have independent means to cover these costs—especially vexing for those hoping to publish timely, political work that can't wait for traditional publishing timelines. Presses, too, are finding it difficult to meet this overhead. In recent years, some presses have shifted how their books are funded. Copper Canyon, one of non-profit "big five," has successfully funded several books through the crowdfunding platform Kickstarter over the past six years. The Lost Poems of Pablo Neruda and Ursula K. Leguin's A Poet's Legacy both ended campaigns with nearly 1,500 backers, while Copper Canyon's other books reached funding with as few as 300 backers, whose donations earned them "rewards" ranging from a broadside and copy of the book to a tour of the press.
The crowdfunding model allows a press or self-publisher to cover costs upfront as well as gauge a book's potential pre-sale popularity. In 2019, Kickstarter held The Next Page: Creating the Future of Publishing, a digital conference free to anyone with an internet connection. During the conference, Kickstarter's head of publishing, Margot Atwell, predicted that by 2025 publishing will be more diverse and community driven across revenue streams, making literature of all varieties more accessible. This trajectory and optimism is based on publishers diversifying revenue streams with crowdfunding, book subscriptions, and increased online publishing for accessibility and lower overhead, while reducing print runs that may exceed a book's demand. At the time of the conference, publishing projects accounted for only 9% of Kickstarter's campaigns. The platform has since seen its best year yet for publishing, raising $25.6 million for book projects by October of last year. 2020 also marked $200 million pledged for publishing projects in Kickstarter's 11 years of business.
"Kickstarter allows writers to go directly to readers and let them choose which books get made, which has resulted in books being published that speak to experiences that often aren't represented in mainstream publishing," Atwell explains. While crowdfunding may require presses and self-publishing authors to have community support of their own, it also opens doors to new audiences, expanding circles of financial support and readership. Campaign videos, personal stories, and rewards allow investors inside the usually shrouded and mysterious world of publishing. Access to crowdfunding allows publishers at any level to try new ideas and take risks before a book goes to print, and to do so on their own timeline without grant restrictions. It can also allow a press to set funding goals beyond a single book's needs. Campaigns detail budget breakdowns from layout and print costs to paying writers and contributors a fair wage—why couldn't they also include funds for healthcare or childcare? A reserve for poets in need or funds to offset the ecological toll of printing by donating to a forestry fund?
In the model of Copper Canyon, Wisdom Body Collective funded More Revolutionary Letters with a three-week Kickstarter campaign, which the community—mostly friends, family, and writers connected to the editors—funded in under 24 hours. The night before our campaign went live in March, I texted the other editors: "Should we lower our goal by $100?" While I worried that asking for over $1000 for our first Kickstarter as an unknown publisher was a setup for failure, the others responded with a unanimous "no." By the time our campaign closed three weeks later, we'd exceeded our goal by half. The campaign's success was a welcome reminder that those close to us supported our publishing endeavors, whether or not they were fans of Diane di Prima or familiar with the original Revolutionary Letters. Some ordered multiple copies and distributed them to other readers with an affinity for revolution, poetic or otherwise. Our initial revenue allowed us to produce more copies of the book.
"I don't want money. I just want to be a poet," Lisa Jarnot said in lecture at the Kerouac School this past June. From our zoom screens, everyone sat in silence, eagerly and solemnly nodding. The relationship between poetry and money is as fraught today as it was during the days of The Floating Bear. While Diane might have envisioned a world where books and money alike could be printed on demand, by and for the people, I've never heard the story of a poet eager to turn poetry into cash. We want to write, not think about paying rent. In these calamitous times, how does the poet square these two existential necessities—survival and craft? Perhaps the answers still rest with Diane. In what is perhaps her most famous line from Letters, she writes: "the war that matters is the war against the imagination all other wars are subsumed in it." Letter #50 further instructs: "we have the right to make / the universe we dream."
For Diane, political revolution was first and foremost a revolution of thought. At the root of Diane's publishing ethos—her practice of crowdfunding the start of Poets Press, her commitment to free circulation of political poetry—was an ardent belief in the imagination as a site for political transformation. The universe that Diane dreamed was the universe that she made, where joy, love, equity, and collective good can liberate us from the constraining logics of capitalism and modern western thought. "Joy," she tells us, "will remake the world." And Letter #49 leaves us with a single, emphatic instruction: "DANCE."
In her work as a revolutionary, we can see that Diane's deep optimism and idealism by no means obscured her appreciation of harsh realities, nor did her success as a poet protect her from facing conditions of material necessity herself: from selling a first edition of Howl to pay the electric bill for the Poets Theatre to her late years of declining health with little medical support. In 2012, actress and writer Amber Tamblyn posted a crowdfunding call-to-action on Poetry Foundation. Diane had urgent medical bills that she could not pay. Tamblyn's efforts funded emergency dental surgery for Diane, who was, it seems, ultimately more concerned with whether Tamblyn was writing poetry than with her own health. In under three days, the community raised $11,000.
Diane's model of publishing—with its focus on timeliness, circulation, and transforming the imagination—offers a foundation for what is possible today. Yet, in highlighting the abundance of community financial support Diane and her publishing endeavors received (as many beloved poets likely will in the age of crowdfunding) it is equally important to acknowledge the financial challenges many poets face, whether their work is published by Penguin Poets, small presses, or themselves. As the small publisher Spuyten Duyvil writes on their submission page, "Publishing experimental poetry and fiction does not produce much revenue. You'd be surprised how few copies sell, even with a strong marketing push." Few articles released after her death mentioned the reality of Diane's final years. She died from Parkinson's, still dictating fragments of letters to loved ones while Penguin Poets sold her book for $20 on Amazon.
In light of 2020, the future of publishing may be more uncertain than ever, leaving opportunity for change. This may include redefining what we consider a "book," shifting our perspective towards self-publishing and collaborative publishing (like The Accomplices), and studying the relationship between booksellers, independent publishers and self-publishing poets. We need to collectively assess how the poetry community is supported inside and outside of capitalist structures, and this also means reexamining the assumption that "poetry does not sell." After hearing Amanda Gorman's "The Hill We Climb" at Joe Biden's inauguration, performance artist Amanda Palmer tweeted: "SUPPORT POETS ON PATREON. poetry is so, so hard when you have chosen to work in the medium and actually try to pay rent. let's all put some energy where it's needed."
Patreon's crowdfunding platform provides a viable income source for writers, presses, and journals (including Full Stop) that doesn't rely on book sales. Similar to Kickstarter's "rewards," a monthly subscription allows patrons access to "behind the scenes" content related to the artist's work and life. For instance, poet Dorothea Lasky gives patrons monthly writing exercises, while the lit mag Tiny Spoon offers their top-tier subscribers regular manuscript feedback. This model has potential to keep artists and presses afloat thanks to backers who may be interested in writing prompts, manuscript feedback, and workshops just as much as a poet's book. As a poet diversifies what they offer patrons, their community diversifies and grows, creating larger communities supporting poetry, engaging creatively, and hopefully more people reading and writing poetry.
By the time I handed the first round of More Revolutionary Letters presale copies to the mail carrier, Wisdom Body Collective was breaking even. Nearly every small press profile on Entropy uses variations of the phrase "labor of love" to indicate publishers are overworked and generally receive little compensation to select, edit, design, print, and distribute their annual catalog of books. It's a story all too many artists are familiar with because it is the story we've come to expect. Yet, for poets and poetry to survive, there must be another world to imagine—a world of revolutionary letters and poetry filibusters on the senate floor, where publication is not a matter of competition and tenure is not the poet's only guarantee of health insurance. Perhaps what we need are new generations of The Floating Bear circulating the country, demanding universal healthcare, climate justice, social justice, an end to closed borders and ICE, higher wages, land return and preservation. We need poetry that holds joy and tragedy, personal and collective responsibility, and experience within the same lines that call out inequities and give us hope to survive apocalyptic times.
No one lost money making More Revolutionary Letters, and no one made enough to buy more than a few coffees. I'll admit when the process began, I found myself ascribing to the capitalist belief that no one would pay for poetry, and so I was overwhelmed by the ease with which More Revolutionary Letters entered the world. This fall, copies will go to incarcerated writers and to the Kerouac School to fundraise for the Harry Smith Printshop, encouraging other young revolutionaries to print their poetry on demand by hand. Maybe using our own hands, collaborating with the community, and printing with urgency are a place to begin—but where do we go from here? Maybe, as Diane writes in Letter #9, none of us knows. Maybe the best we can do for now is continue to imagine.
None of us knows the answers, think about these things.

The day will come when we will have to know the answers.
Further Reading:
---
Amy holds an MFA from the Jack Kerouac School of Disembodied Poetics where she founded Wisdom Body Collective. She is an editor of More Revolutionary Letters: A Tribute to Diane di Prima. Her work can be read/is forthcoming in Entropy, Vol1 Brooklyn, Denver Quarterly, TYPO, and elsewhere. @amybobeda on twitter.