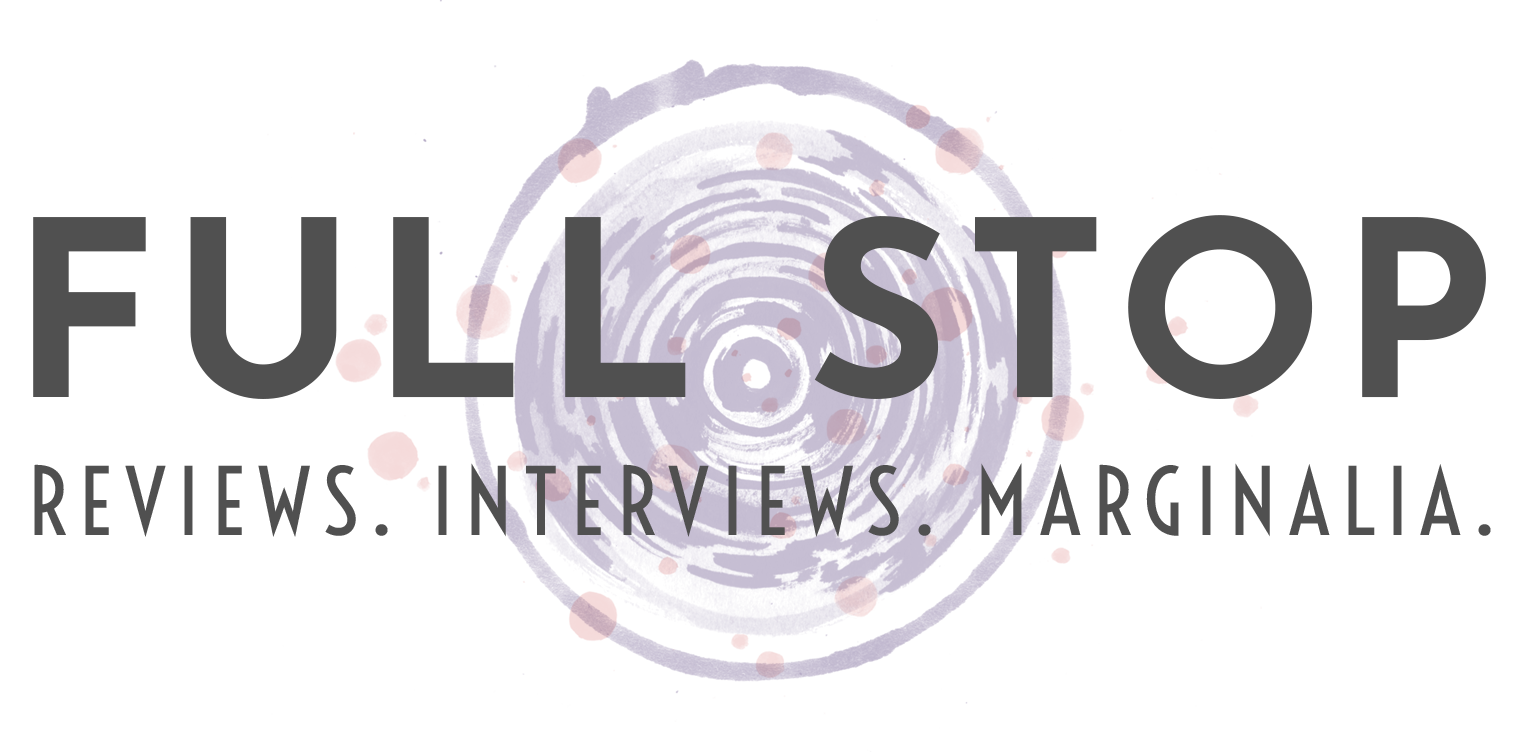 [Knopf; 2020]
About a year ago, a New Yorker writer whose work I have always admired posted a photograph of Ted Hughes with his and Sylvia Plath's children on Instagram, captioning it, "the never resolvable internal drama of the absent mother. Ted Hughes with Sylvia Plath's children." When I commented "maybe not the best way of putting it," sort of as a joke, my comment was deleted within minutes. A few other people left similar messages, trying to capture why that caption felt vaguely aggravating — something about the assumption that everyone would know how and why this particular mother was absent (i.e., the "drama"), the centering of that absence itself over the grief over the loss of a whole person (outside of her capacity as a mother), and the weirdly passive role of fatherhood it seemed to slot Hughes into.
This kind of narrative circumvention happens a lot to writers like Plath: white women whose artistic contributions were cut short and often outshadowed by the shock, drama, and tragedy of their suffering and death, who are no longer around to quippily defend themselves, or joke about their affinity for shuffling their mortal coils. It affects readings of Virginia Woolf, Anne Sexton, even Emily Dickinson to a certain extent — but Plath might be, as the saying goes, the blueprint for this kind of reception. There is a type of obsessive zeal around Plath as a "witchy death goddess," a phrase Heather Clark uses in her biography Red Comet: The Short Life and Blazing Art of Sylvia Plath, that is matched in fervency only by the smugness of certain cerebral types who disavow her. People who emphatically dislike Sylvia Plath's work have always seemed to me to take a strange kind of pleasure in repudiating the dark literary darling, perhaps imagining they're speaking truth to power — the power being the myths surrounding Plath herself.
Red Comet: The Short Life and Blazing Art of Sylvia Plath is the most comprehensive biography of Plath to date, clocking in at over a thousand pages; Clark's access to the materials of Plath, her family, and friends is unparalleled. Clark gives the most three-dimensional character portrait we've seen of Plath so far, seeking in part to dissolve the kinds of campy mystique that even Plath's admirers get caught up in — often by centering scrupulous analysis of Plath's trajectory as a writer, and giving ample context of her relationships. While Plath's poetry has led to speculation about her feelings about her father Otto, who died when she was young, Clark meticulously charts her tumultuous relationship with her mother Aurelia, where boundaries blurred and emotions vibrated at a high frequency almost all the time.
Plath dealt with a great deal of existential anxiety, acutely aware from a young age of wanting to write something that mattered, and feeling terribly inadequate when she fell short of her own expectations. Plath described her own character as "ice cream and pickles"; a shrewd and early critic of the prim sexual mores she inherited from her mother, she was easily caught up in feelings and flings.
She was a voracious reader, and quick with opinions; after reading Paradise Lost, Plath averred in an exam paper, "I would have eaten the apple at once!"  When she was hospitalized her junior year at Smith and missed her induction into Phi Beta Kappa, a friend wrote, "the applause for her was deafening. Everybody knew and cared what happened to her. She never understood that." Critically, she was an incredibly hard worker, which afforded her scholarships and grants and is a necessary detail often lost when people discuss her literary genius.
Almost as infamous as Plath's own reputation is that of her notorious relationship with the poet Ted Hughes, a relationship even they compared to that of Heathcliff and Cathy. Though Hughes was already well-known among poets before they met, he owed much of his professional success to Plath, as she was insistent on sending out his work to magazines, edited his work, and helped him network his way into publication, even as she bore the brunt of the child-rearing and housework after they had children. Though Hughes believed Plath to be one of the greatest women poets alive, and often challenged her to push herself (a challenge she usually welcomed) he began to feel he was under pressure, and resented it. Before long, he began having affairs — most notably with Assia Wevill, who became pregnant soon before Plath died — and left her.
Those familiar with Plath's story — especially people who, feeling a kinship, are protective of her memory — likely already know that the general consensus among Plath scholars is that this relationship was tempestuous at best, and malignant at worst. Clark notes that hints of Plath's marital strife showed up more in her short stories, poems, and journals than in her letters home, but maintains that some fights between the couple may have been interpreted more harshly over the decades than necessary. Clark's softened readings of situations that others have taken as unequivocal indications of Hughes's violence towards Plath may come from a place of not wanting readers to assume Plath just couldn't get up the gumption to leave her husband — or else, to complicate a relationship whose reputation occasionally overshadows the lives of the people involved. She devotes a curiously small amount of space to the time he "beat her up," two days before she miscarried. But she also covers Wevill's unhappiness with Hughes, including her death, which affords the reader some relevant context with which to draw their own conclusions about him as a partner (as imperfect as any context can be in such retrospect).
Though Plath sometimes had trouble making friends with other women writers, especially after she moved from the States, the imprints left by men throughout her life — from the doctor who questioned her extensively about her sex life, convinced all her problems were sexual at root (he had been dismissed from his previous position for sexual misconduct), to literary men that ignored her once she became a mother — were much more uncontrollable and alienating. Her greatest fear was having electroshock therapy again, which had been carried out improperly the first time she sought treatment, leaving her with the aftereffects and terrifying memory of ineffable pain. The importance of the facts that she spent the last year of her life alone with two children in a flat during one of the coldest winters ever recorded, and that she died right before she was supposed to go back into treatment, can't be overstated. She never saw The Bell Jar in print under her own name.
The criteria for an excellent biography changes when the subject's story famously ends, in the most literal way, with a suicide. There's no way around it. For an author to do their subject justice, they must be able to not only manage the intense research and analysis that good nonfiction requires, but also avoid defaulting to some of the strongest myths we live with about how our greatest artists are doomed to suffering, or that trauma is the most useful well from which to draw creatively. Some people who write about artists who have died by suicide adopt a needlessly blunt, caustic tone in the name of honesty, revealing more about themselves than their subjects. This is especially true when the subjects are women like Plath, who also represent a kind of femininity that is both glamorized and ridiculed. Clark doesn't stoop to this kind of tone, nor is she mired in the myths that plague many of her readers.
I wish the same could be said for her reviewers. The details surrounding the year of Plath's death indicate such frequent loneliness, hopelessness, and pain that it is legitimately surprising to read reviews of Red Comet in which critics muse so wonderingly about "biological cues," as Daphne Merkin does in her New York Times review. Merkin ponders the "the merging of creativity and pathology that informed Plath's character," questions Clark's "blow-by-blow reconstruction of her rather manic dating life before meeting Hughes," and ultimately concludes, "I'm not sure, given everything, that Plath was a particularly likable sort, admirable in many ways and extraordinarily brave as she may have been." She lists Sylvia's weaknesses, if not sins, remarking that it's a "heartbreaking mystery" that a "woman this disturbed" was able to produce such powerful work towards the end of her life. Though her review of Clark's book is fairly positive, it's much more revealing of how deeply entrenched regrettable attitudes towards people who deal with mental illnesses still are. Clark understands, like Plath did, that she was wholly talented on her own; her depression was there, and she grappled with it, and it affected her relationships and her work, but it wasn't a price she paid for genius, nor a necessary vehicle for expressing it, nor a mysterious and untouchable thing. It just was.
Liking Sylvia Plath has become its own kind of aesthetic referendum on her assumed audience. Rory Gilmore of Gilmore Girls is shown reading The Bell Jar, as is Kat in 10 Things I Hate About You, a 90s rom-com adaptation of The Taming of the Shrew." Sabrina in Sabrina the Teenage Witch reads it on a bad day while mainlining puddings. It's in Heathers, next to a dead girl's body. The joke is that Plath is for young, white, intellectual, fiery-but-cute girls who are somewhat repressed and need to lighten up; The Bell Jar is used as a symbol of young adult angst (often at the expense of everything else it encapsulates), and even as Plath's mythic status wends and warps with the times, the distilled version of her in American collective memory needs a corrective. Clark's biography is not only one of the most impressive examples of the form in recent history, but a long overdue exercise in placing Sylvia Plath firmly within the poetic traditions she helped shape, whisking away some of the cobwebby myths spun around her relationship to her mental/emotional pain and the work it often inspired — but was not necessarily responsible for.
Sophia Kaufman is a reader and editor living in New York. You can reach her at @skmadeleine or [email protected].