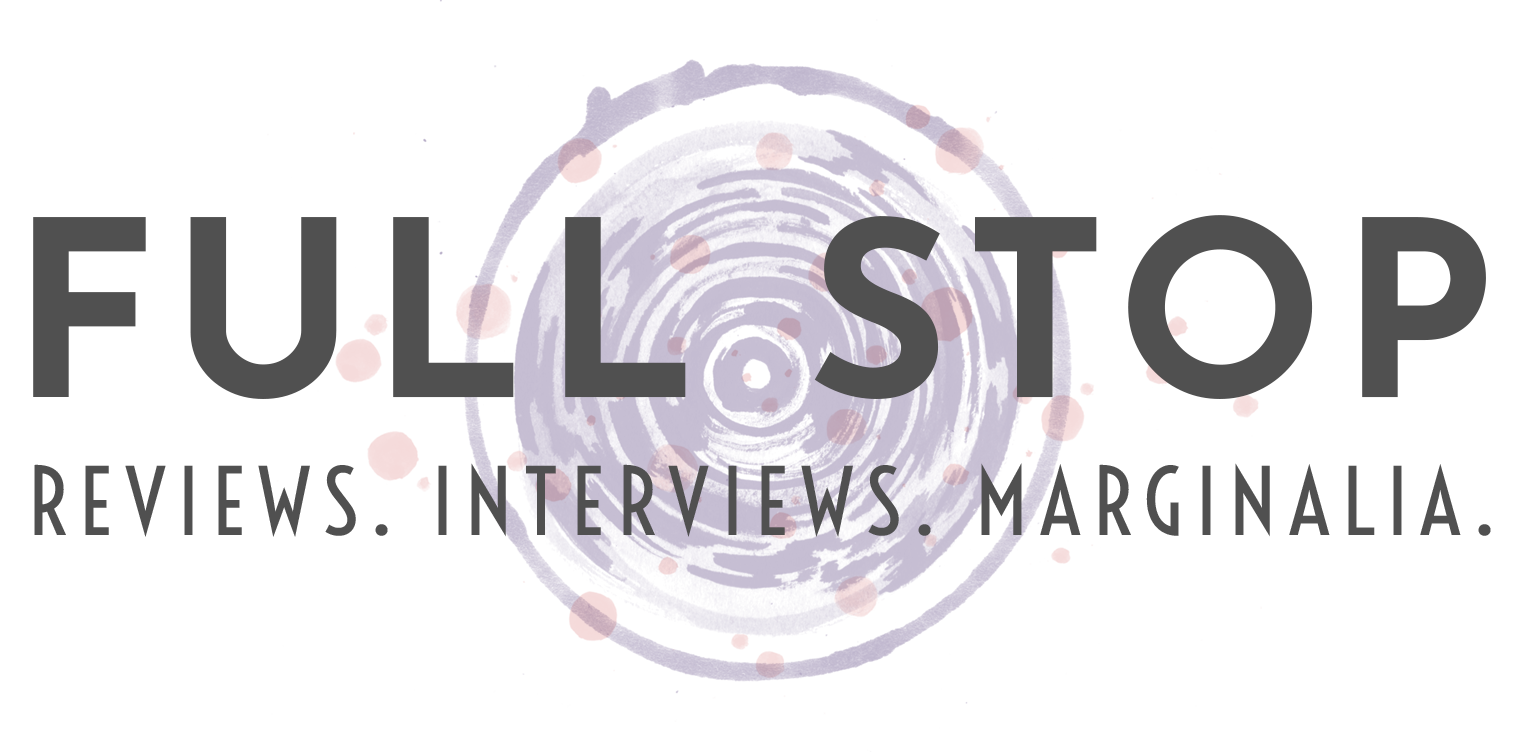 [Catapult; 2021]
In the final paragraph of her 1970 novel The Bay of Noon, Shirley Hazzard wrote,
We are like those early explorers of Australia who died of thirst . . . We take our bearings from the wrong landmarks . . . When the territory is charted, its eventual aspect may be quite other than what was hoped for. One can only say, it will be a whole — a region from which a few features, not necessarily those that seemed prominent at the start, will stand out in clear colors. Not to direct, but to solace us; not to fix our positions, but to show us how we came.
The "we" here is ambiguous, the tone ambivalent. The passage makes for a puzzling ending to a novel set in Italy. Is the narrator critiquing Western imperialism, if she thinks the land still serves to "solace" the explorers? And if the explorers died, when did the solacing happen, and what good did it do? Hazzard was an Australian expatriate who mostly didn't write about Australia. It's hard to say what she really thought of the place, as a nation, a colonial project, a physical environment.
It's easier in the case of Madeleine Watts, who is, as Hazzard was, an Australian-born novelist based in New York City. In her debut, The Inland Sea, Watts, too, casts the long shadow of British Australia's early explorations — an aura of masculine vainglory and disaster — over the daily lives of contemporary characters, central among them a young, erudite white woman. Watts's protagonist, the great-great-great-great-granddaughter of real-life explorer John Oxley, is fairly Hazzard-esque: introspective, stubborn, transgressive, and precise about language and history. And Watts looks to the future much as Hazzard did, with a sense of opportunity undercut by ill fate. Not quite pessimists, they share a simple conviction that calamity happens, and happens often — that "the improbable [is] probable," and will only get more so.
Watts departs from Hazzard, however, in at least three key ways. For one, she has written a novel very much about Australia. Sydney is the main setting and, though the plot points toward her departure for America, the unnamed narrator meditates at length on Australia's fraught history and its modern-day crises.
Therein lies the second difference, as well: The Inland Sea has a profound ecological consciousness, grounded in an acute sense of place. Finding her first job after university at Triple Zero, Australia's centralized equivalent to 911, the narrator takes call after call from people screaming about fires, floods, and earthquakes. These come steadily, almost tediously, mixed in with calls from "teenagers fucking around after school, a woman hiding from her ex-boyfriend under the bed," and countless others. Hazzard feared the worst primarily because she grew up during the Great Depression and World War II. Watts's narrator fears the worst because her country, as of 2013, is a) still a brutal patriarchy and b) never not on fire.
In a recent piece in The Irish Times, Watts attests that all the climate events described in The Inland Sea actually happened in 2013. She also mentions reading Amitav Ghosh's The Great Derangement (2017) and being inspired to take up the gauntlet Ghosh lays down: to try to forge literary forms capable of representing ecological crisis, in all its unwieldy scale and complexity.
Ironically, Watts's novel goes to show that this is only getting easier as climate disasters become unavoidably, perpetually present, warp across the weft of daily human life. For better or (likely) for worse, the climate is already solving Ghosh's problem. The novel, the art form of narrative logic and individual consciousness, hasn't had to evolve to tackle the weather, after all: the weather has come to it, seeping right into its bedrooms and back alleys, its weave of "personal" anxieties, ambitions, and desires.
The Inland Sea doesn't fail, as art or as argument. But it does read, at times, as if it's aiming primarily for proof of concept, aiming just to show that Ghosh's challenge can be met (and that a feminist consciousness helps a novelist meet it). The book's central metaphor takes the inland sea — the goal of those foolhardy male explorers, a wishful name for a desert that was deadly then, deadlier now — and casts it as a figure of elusive, unmappable female interiority. It's an incisive connection, but Watts works it for a bit more than all it's worth. A polemical insistence and a penchant for aphorism occasionally get in the way of her novel doing what it does best, what fiction is naturally good at doing: illustrating the porousness of character and environment, intention, and unknowable forces, while tracing shifting understandings of systems and of self over time.
The narrator brings the philosophizing on the inland sea to a perfectly satisfying conclusion on page 47, nailing settler colonialism as, in great part, a consequence of fragile, delusional masculinity: "if you didn't believe in an inland sea and all the ripe promise of the landscape, you might then have to face what you'd done — set up home on this drought-ridden ancientness that you'd stolen and didn't understand." Right up to the end, though, she keeps giving variations on the same. 100 pages later, she writes: "They all believed. Believed in the warm, wet center opening its legs out there in the heart of the dead, dry country."
At times, the narrator over-insists on the convergence of the personal, the environmental, and the historical. Of Lachlan, her on-again-off-again sexual partner, she writes, "As he spoke the rivers swelled, the water tanks refilled," and later, during a tender moment in bed, "He spoke in that voice which seemed to promise that he could refreeze the ice pack and replenish the floodplains." Hyper-conscientious as she may be, it strains belief that she thinks these thoughts in the moment. A retrospective underlining of the connection rings equally false: instead of the young protagonist seeming grandiose, it's the reflective, detached narrator working too hard to make a point.
In this way, The Inland Sea demonstrates both what realist fiction can offer, as we try harder to grapple with climate crisis, and what it can't. You can't shoehorn the melting icecaps into the quaver of a lover's voice. But you can describe how hot it is in the bedroom even out of season, how hard it is to sleep. The Inland Sea has a great first paragraph, beginning with the line, "I couldn't sleep at night," and ending with the image of an egg frying on a driveway, a trope of Sydney local news. It's a vivid opening, and a kind of meta-commentary on where the novel stands, a century on from Proust. For a long time, Proust's narrator went to bed early. In Australia, in 2013, it's way too hot for that.
The third difference between Watts and Hazzard has to do with sex and, you might say, manners. Watts's narrator has a lot of sex. Along with reading, writing, and drinking bad wine, it's one of her principal pastimes. The Inland Sea challenges expectations not only in addressing climate change but also in suggesting that how much sex a woman has, and with whom, need not be a matter of moral or narrative significance.
The narrator gets an abortion, survives a sexual assault, keeps having sex with Lachlan unbeknownst to his new girlfriend, and suffers a botched IUD insertion (no precedent for that in Hazzard's oeuvre). Watts refuses to overload these experiences with devastating consequence, or simplify their nebulous emotional impact. "The environment was merely the outer equivalent of my inner reality," her narrator says, "Or perhaps it was the other way around." This is another one of her gratuitous epigrams, but the point stands. Sometimes, you don't know what the clouds mean, inside or out. You just see clouds, feel a heaviness in the air.
A blurb for the novel, from Kristen Radtke, describes Watts's protagonist as "the kind of messy, adrift female narrator we so rarely get to see." Even allowing for the usual hyperbole, I paused over this. "So rarely" — after the decade of Girls, Broad City, Crazy Ex-Girlfriend, Fleabag, Insecure, Russian Doll, and I May Destroy You? Maybe "rarely" is fairer in regard to literature, and the narrator designation, but this was, likewise, the decade of Elena Ferrante, Chimamanda Ngozi Adichie, Ottessa Moshfegh, Sally Rooney, now Raven Leilani, not to mention the whole generation indebted to Chris Kraus, Kathy Acker, and Eileen Myles, notably Sheila Heti, Maggie Nelson, and Olivia Laing. (Kraus's 1997 I Love Dick, which was adapted into a TV show in 2016, is perhaps the most vital seed of this flowering.)
It's worth noting that the TV shows featuring adrift female protagonists are mostly comedies. Many of the novels deflect the irreverence of a confidently "messy" femininity toward comedy, too. Watts does not do this. "I was fucking my way toward something serious," her narrator writes, not joking. The Inland Sea's brief but trenchant reckoning with sexual violence recalls the largely somber tonality of I May Destroy You (2020), Michaela Coel's extraordinary BBC/HBO show. Watts could actually use some of Coel's idiosyncratic bursts of levity, but there's also a compelling trend here. Maybe, whether through innovation or hard-won increases in opportunity, these lifeworlds are starting to push past mere representation, past the clichés of genre and tone that helped open the door.
"The trope of the damaged girl who acts out her emotional wounds through sex is . . . pervasive in contemporary fiction, film and television," Regina Marler recently wrote in The Point. Watt's narrator is "messy," lacking in direction and decorum, but that's not what makes her rare. She's rare because there's no clear, causal connection between her damage and the sex she has, because her messiness isn't played for laughs, and because (not unrelated to the lack of humor) she's constantly thinking about colonial history and impending climatic doom.
She thinks about story, too, and here her waxing philosophical is more welcome. "I thought being hurt would give my life an interesting kind of texture," she writes. "I believed it would give me something to write about." She, and Watts, did not end up writing about being hurt, though. They ended up writing about being vulnerable — woundable, but also simply open, aware of the "sheer bloody continuity" that linear stories and prejudicial categories so often keep us from perceiving. To insist upon difference, Watts suggests — to claim exceptional status as a man, a white person, a human, even just to "tell your story" — is to justify indifference to everyone, everything else.
The Inland Sea's only truly optimistic moments envision an ecology that outlasts humankind: "New growth rushes in. Lantana climbs the sandstone, roots splinter the cliffs, and the wilderness takes hold." Nonetheless, in its ambient, unsettling way, the novel also offers a more immediate imagining of the openness we can practice, if we care to, while we still have the chance.
Alec Joyner is a PhD student in English and Comparative Literature at Columbia University.