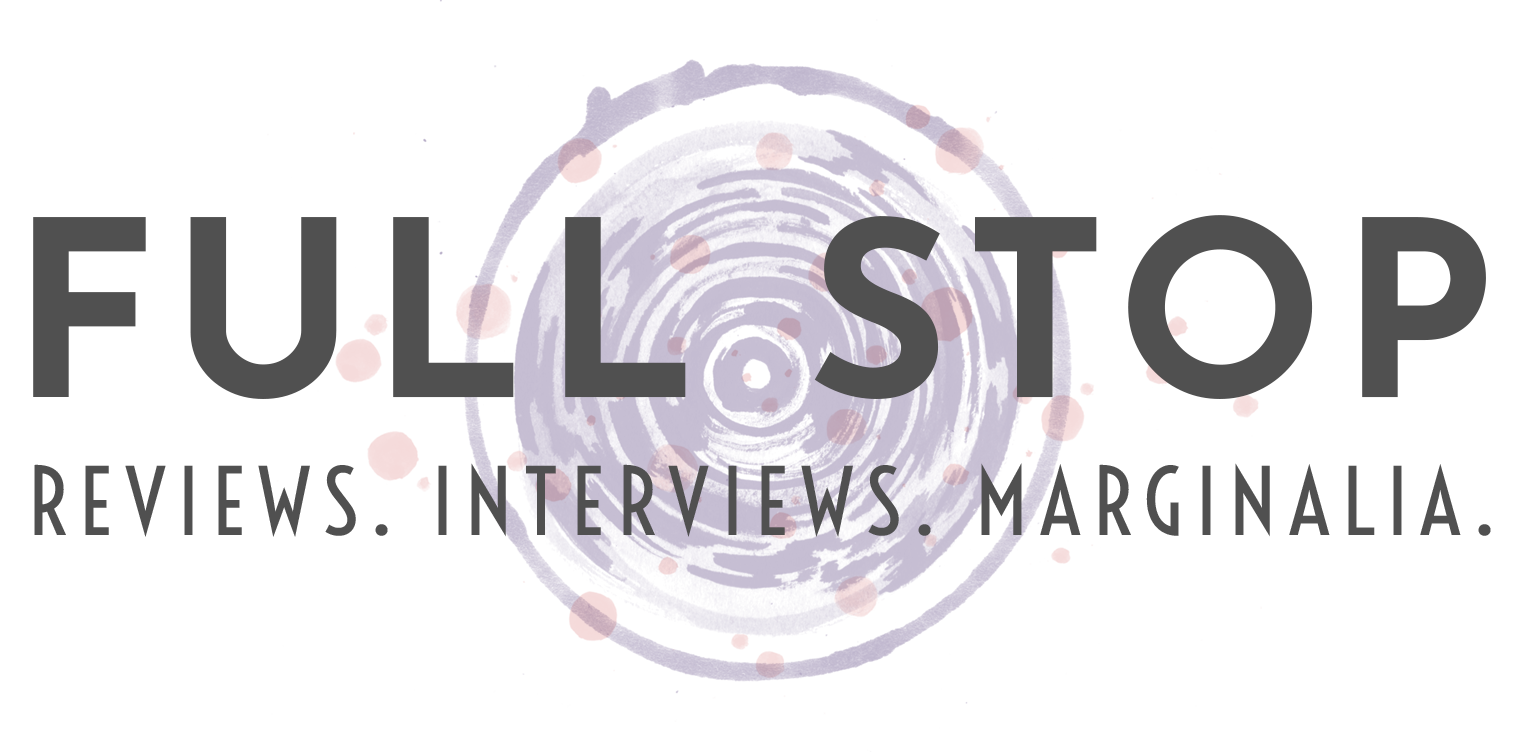 [Boiler House Press; 2019]
Ruby Cowling has, so far, only published in the short form; and in the space of half a decade she has accumulated a striking amount of decorations and recognition for her output. A couple of her short stories have headlined previously published anthologies, such as Flamingo Land: & Other Stories and I Am Because You Are. She also took the White Review Prize for her story "Biophile" and the London Short Story Prize for "Flamingo Land" in 2014 alone  — both of which are in her most recent collection of stories, This Paradise. Published in 2019 by Boiler House Press, This Paradise binds 11 stories — some previously published, some new — inside a handsome blue paperback. And the prize notices have not stopped coming: This Paradise has been longlisted for the Orwell Prize for Political Fiction, and most recently shortlisted for the Edge Hill Short Story Prize.
One reason to single out Cowling's work is the frankness with which her scenarios deal with the acute agony of the present moment. Sometimes she takes up experimental forms and layouts, but stays moored to the conventions of realistic literary fiction. Among domestic-scale dramas, like a father's sanguine attitude toward a looming threat to the family, or the generational friction in a mother-daughter relationship, Cowling paints in dystopia — environmental crises and hi-tech social control — with impressionistic strokes. Other stories have overt science fiction concepts at their center, and one, "Eliminate Toxins and Increase Blood Flow," reads like short and sickly sweet throwback to the fantastic fiction and weird tales of the pulps.
For its opening salvo, This Paradise gives us a moody flash fiction called "Edith Aleksander, b.1929." Edith in her old age sits in the sunroom, watching her grandchildren play, and recalls growing up in Europe under fascism, dancing for Nazi commanders to survive. In excellent prose, Edith describes her dancing, which she thinks of as a description or articulation of her life's story, "these lines and arcs of longing." History continues to weigh her down from the inside, and yet she has lasted so far into old age it's as if she has lost the plot at the same time: "On other days, waking to find myself still living, to find this world still just as furious, I begin to fear that time is, in fact, a circle."
If this opening piece shows us how Cowling can execute a deep character study in very little space, "The Two-Body Problem," the second story in the collection, illustrates her tendency toward allegory. Twin sisters, Esther and Stella, grow up together, distance themselves and reunite, drawing an analogy to the mutual gravitational influence of stars. This is a wistful, vaguely erotic short story that wears its metaphor lightly enough. Formally, Esther's and Stella's narrations come to us in two short columns of text per page with plenty of white space, so that it's both readable and in keeping with the astronomical and dualistic themes.
Characterization and speculative concepts revolve around each other like a binary star system, taking turns driving the narrative. "Flamingo Land" seems the most balanced in this regard. A low-income family has to deal with the 'Formula', which seems like an ominous combination of the UK's universal credit system and a more dubious version of the body-mass index. Families may be broken up if they fail their 'Assessment', even if it is just one member — like the narrator Tom's younger sister Beth who is caught eating a little more than she should. The mother is recovering from grotesque surgical procedures, done for more income. And the youngest ones badly want to go on the field trip to Flamingo Land, admission £27.50 per child. It's left to Tom to maintain his family's collective weight while denying expensive pleasures for his siblings, mainly because he is the only one who can reliably check the math of the 'Formula'.
The stressors in these stories don't stop at money. In "Biophile," Danielle is struggling with an addiction to the video poker games she designs for her job, as well as her overbearing husband Warren, her creepy brother-in-law Paul, and her attraction to her nephew Stephen. This story captures perfectly the small-scale disasters that anxiety-ridden people can commit, pulled in so many directions while trying to be what they feel, or in actuality, are supposed to be.
And beyond the sphere of family there's climate change, pollution, nuclear geopolitics, the flattening of the world into so many screens and monitors. The methods Cowling's characters utilise to cope with the crises hanging over us all in the 21st century are limited: an odd burial ritual in "Biophile," indulgence as a wilful act of defiance in "Flamingo Land," and in the title story "This Paradise" a fantasy of individual eco-terrorism, already captured and put on the market in this story as a shooter game called Permakult III.
These elements are most skilfully handled in "The Ground is Considerably Distorted." Within this story, there are two narratives, each centered on a mother-daughter relationship, and one is distinguished using a sans-serif font, with extra channels of information running along the margins: news chatter and tweets fill in details about the crisis and political intrigue that background the story. The layout may be an answer to the "flattening" of our experience into handheld screens and mass media evoked in "Biophile" and "[Superfar]," so that all the information we need has been spread out laterally across the page (again, in this way, the book's design is remarkable).
In one of the two storylines in "The Ground is Considerably Distorted," Susan Pike brings hell on her family and her husband's position as Foreign Minister when the UK tabloids print an off-color remark she made at a charity event regarding a recent disaster in Japan. Underlying the public outrage and damage control are Susan's genuine doubts about her husband Graham's "Nuclear Realist" position on renewable energy. In a fight with her daughter Daisy we see one way to think about their opposing views on the dangers and benefits of nuclear energy. "You've got no idea what this is doing to me," Daisy says to her mother. "I can't face anyone. That speech today…"
'Sweetie…'

'I've got exams next week.'

'I know it's hard. I do. But it's on principle, now. You didn't grow up with it: Chernobyl, Silkwood, nuclear-power-no-thanks. For you it was peak oil, the "energy crisis", et cetera. And they keep saying this is the easy solution, but I'm not sure it is.'

'What are you talking about? Oh, I get it. You know what's actually the worst thing? It's your generation that fucked this up, used all the fossil fuels, and now you're saying that for the future, that's my future, Mum, you're not going to let us have nuclear either, which by the way is safe, statistically, and it's totally low-carbon, the original sustainable energy?'
Moments like these in This Paradise underscore the despair and rage against the "betrayal" (a word used in the title story) of the younger generation by a society addicted to fossil fuel production. But before Daisy's accusation of selfishness, Susan's lines suggest that the different generations are responding to a specific and diverse range of fears and traumas. The way Cowling uses the story's form to link the "flattening" notion of our social media-consumed lives to the parcelling of the world's information into bytes for specialized disciplines and niche interests makes "The Ground is Considerably Distorted" one of the most accomplished pieces in the book, along with a beautiful story about moths called "Mating Week."
In our everyday lives we're often told to focus on what is within our control, and this advice could perhaps be actionable in decades less interesting than the present of This Paradise, where chemical disasters, freakish hurricanes, and tyrannical bureaucracies impress themselves even on the characters' basic interpersonal relationships. These world-scale crises and dystopian conceits could drive genre stories on their own, but in Cowling's work they are the fissures and cracks running through what could be narratives, middle-of-the-road tone-wise, about the middle-upper rungs of the middle class. The near-perfect balance between reality and fantasy that Cowling's stories often strike can be frustrating at some points. The fascinating details of "On Day 21" dissolve a tad too easily into allegory, and while it's excellent to have the weirdness of a Kelly Link or Robert Aickman story seep into the house of contemporary realism like so much filthy rainwater, I also wished Cowling had taken a deeper dive into those dark and menacing aspects. There are moments when a story's ending, like in "Flamingo Land," seems to swerve away in the nick of time before presenting the truly unbearable, and the reader is left with the comparative comfort of the decisions taken by psychologically realistic individuals. But, when these individuals are in positions like the narrator's in "We Are Part of This," who observes, "It was unacceptable, and we accepted it, because our lives are already stacked with the literally unacceptable," one wonders how much comfort there is to take.
Cowling has staked out a remarkable position with her work in This Paradise as an author who can produce well-calibrated literary fiction that holds speculative elements in the periphery, but not in a careless or cavalier way that would invite critiques of "genre dabbling." If one wants to read mainstream literature that is more directly relevant to our fraught juncture while remaining accessible, to read stories that focus on the present and future while staying true to literary tradition, then Cowling's book comes recommended — and for fans of Kazuo Ishiguro, especially Never Let Me Go, This Paradise is a no-brainer.
Julio Cortazár famously said that "the novel wins by points, the short story by knockout." A Ruby Cowling story works differently, not so vigorous, perhaps, but always deftly handled. They won't knock you out, but, as one of her characters says, they have a way of filling your chest with a sour liquid.
Alex Lanz has published stories, essays, and criticism in magazines including Entropy, Shantih, and Empty Mirror. They live in Brooklyn.