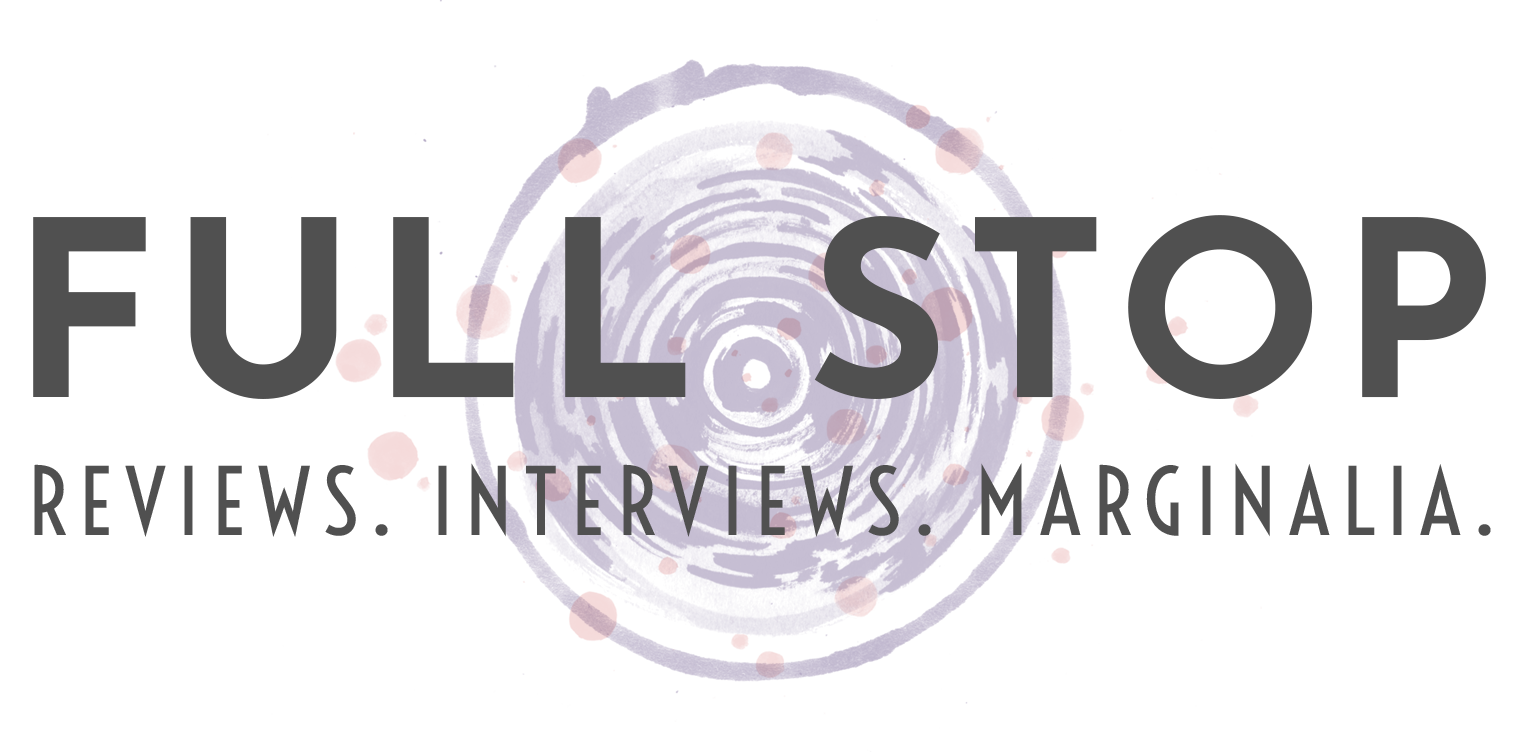 Kevin Latimer's first collection of poetry, ZOETROPE, is "is a frantic protest set in a grieving and illogical world." It isn't unusual in these poems to be startled by a vision at a funeral or to suffer sudden calamity in what the reader previously imagined was a peaceful place. Latimer's lines shift from absolute loss to total tenderness in an instant, creating a universe in which poems bloom into performance and where justice is expressed via magic and flight. Latimer is a poet, performer, playwright, organizer, curator, actor, and friend to so many artists in Cleveland, the city where we both reside. In July, Latimer and I engaged in a correspondence about poetry, pain, ritual, and the new publishing project Latimer co-created, grieveland press. 
Caryl Pagel: The title of your book, ZOETROPE, implies an interest in both sequence and repetition. There are several formal or literal refrains in these poems (I think of the presence of a mother's body, for example, or the repetition of the line "my dead body like your dead body is," or the insistent chorus "little me little us tinytiny boat"). Everything that moves forward in this collection seems to later circle back in on itself. How do you see repetition as one of the engines of this book? How does the idea of returning to a thought or image allow you to approach it anew?
Kevin Latimer: The ZOETROPE is a spinning wheel mirroring the complications of coming to terms with grief. Everything/one circles back because they cannot be killed. (Except for the QUEEN, as I think I came into my politics at an early age.) Early on in the process I realized that my interest was in finding the questions, not answering them. The characters—in that way—function as actors in a constantly evolving play. I sought out ways to capture the feeling of euphoria surrounded by pain; how memories worm themselves into everything.
Related to the idea of repetition is ritual. There's a prizing of certain traditions in ZOETROPE (dancing, prayer, ceremony, elegy, art, song). Do you have rituals that are part of your writing or artistic life?
I only write on my phone. There's something about the constrained space of a cell phone screen that makes each word choice feel more intentional and each image more visceral. Also—in that vein—I decided to only write poems for the book if the questions I needed couldn't be found in any other medium.
Could you say more about the questions that drove these poems—what they were, how they manifested themselves in or outside of language?
After my mother's death, I found myself shocked by the repetitious yet quick-changing nature of the grieving process. I had a desire to mimic that on a line-level in these poems (there's a flower in a field, the field is on fire, and now, a parade)! A want to mirror the feeling of these anxieties with long, rhythmic lines suddenly followed by choppy bursts of joyful image. There's no time to adjust.
Thinking about how the architecture of space shows itself as a place of endless possibility simultaneously juggling bullets and brutal violence; and how physical the experience of losing someone can be. ("can'tlivecan'tdrawcan'teatnomore…"). What is the proper way to grieve? What is grieving? How does one manage health anxieties during a pandemic? My mind is a bomb.
A knowing that poetry cannot answer these questions, but trusting it to bring them to the foreground. (More questions, too.)
One could call this a "hybrid" collection in that it frequently invokes other genres and forms such as playwriting, performance, opera, flow chart, and fantasy, among others. Could you speak to the ways other art forms influence your writing, especially your experiences in theater and on stage?
Film does reality better than the stage ever could. The magic of the theatre is the space in-between the farcical & the enrapturing. So much of the poems themselves are plays (ampersands make excellent stagehands) mostly using the stage in subtler, less explicit ways; then "just like that, parades."
In viewing ZOETROPE as a long performance piece rather than individual poems, it allows the doors to act as sirens, the city to burn, the graphs to distort, and the gospel to sing over the balcony. I am also thinking about oral traditions of storytelling: song, stories around the campfire, stories coaxed out from shallow-breathed slaves on the run, the church as a place of confession.
Toward the back half of ZOETROPE, in a long series called "ORIGINALLY, a space opera" the poems engage issues of racial justice, police brutality, false optimism, liberation, community, and levitation. The circumstances of the poem involve an imagined hypothetical utopia ("in space, your body means / your body & that's it") punctuated and destroyed by horrific (real) violence including a series of poems referencing the 137 shots fired by thirteen Cleveland police officers in the killings of Timothy Russell and Malissa Williams in East Cleveland in 2012. What drew you (at least "originally") to the framework of opera as a way of thinking about the bodies populating this poem, including those of the "spaceboys," the "[black boy]s," the mothers, the ghosts, the protesters, and the beloveds?
A thinking that melodrama best produced the spectacle needed to portray the horrific violence of the carceral state, and an eagerness to take the idea of that spectacle to the extreme. It is one thing to read 137 shots; it is another to hear them, picture every bullet, every gun reloading. A mother's son is dead. Here's the casket. You can't ignore it.
This idea of a utopia, yes! But also a "cracked" utopia of sorts (even in space black bodies aren't safe). The brutality is in the repetition & the tactile nature of it. I kept thinking about the recent protests nationally and their cyclical nature. Someone said "our goal is to lower deaths by police violence by 78%." That astounded me. What about the other 22%?
What's something that surprised you while writing this book? Something you learned from the process or discovered while creating?
How strong the pull to be strange(r) and experiment was. The many ways of seeing an image. The biggest surprise was discovering what disinformation can do as a tool to obscure, yet unearth.
What authors and books do you feel ZOETROPE is in conversation with? What reading felt most exciting to you while writing the book?
So many things! The Crooked God Machine by Autumn Christian, The Trees The Trees by Heather Christle, WHEREAS by Layli Long Soldier, Eurydice by Sarah Ruhl, and most excitedly, the poetry of my peers. Going beyond poetry and plays—a lot of cookbooks and schematics. Anything that helps lie language bare.
In addition to being a poet, playwright, and performer, you're involved in several literary organizations in Cleveland: Barnhouse, the This Series is Not on Netflix reading series, Twelve Literary Arts, Cleveland Drafts, Grieveland Press, the Manhattan Project, and others. How does your work organizing, publishing, and event planning feed back into, distract from, or complicate your life as a writer?
So much of all three! As you know, editing, planning, hosting, emailing, etc. can be beyond time consuming; most weeks, it feels like a part-time (sometimes full-time) job. I wouldn't and couldn't do anything else, though. A lot of the joy in the past three years of my life have come from those moments of community, and it has certainly made me a better writer and literary citizen. An admission of distraction, yes. Thinking of how that time spent building community could have been used towards my own work. Thinking that my work wouldn't be my work without those distractions.
What are you working on now, if you're working on something new? Or, what are you doing to celebrate ZOETROPE's presence in the world?
I badly want to say what I'm working on is a secret…and it is, so I will: it's a secret. In terms of celebration, I want to spend the rest of the year reading. The fall seems fit for devouring books.
*
Kevin Latimer is a poet and playwright. He is the founder & co-editor-in-chief of BARNHOUSE, a writing collective. His poems can be found in jubilat, Poetry Northwest, Passages North, Storm Cellar, & elsewhere. His plays have been produced by convergence-continuum. He lives in Cleveland, Ohio.
Caryl Pagel is the author of a collection of essays, Out of Nowhere Into Nothing (FC2, 2020), and two collections of poetry, Twice Told (University of Akron) and Experiments I Should Like Tried at My Own Death (Factory Hollow). Pagel is a co-founder of Rescue Press and the director of the Cleveland State University Poetry Center.