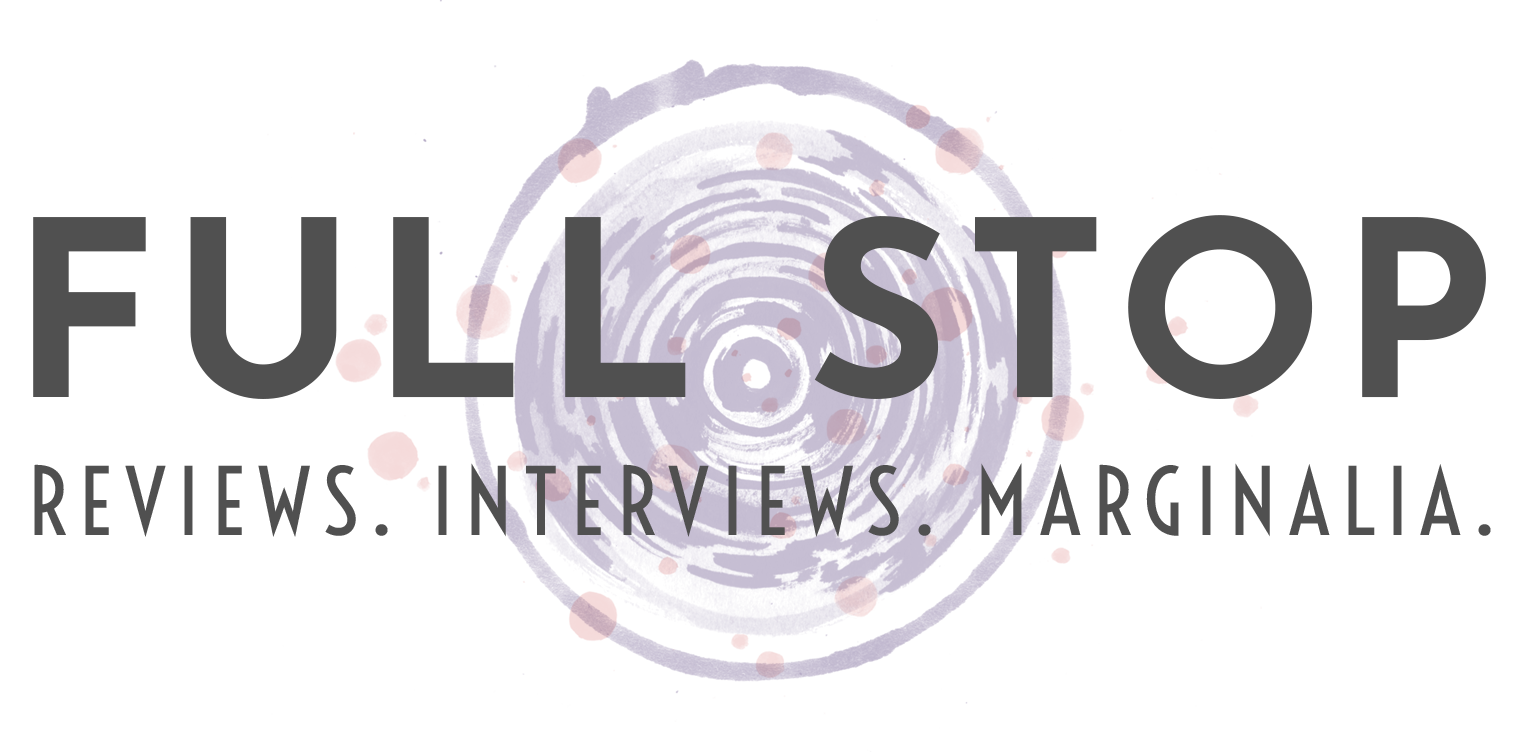 [7.13 Books; 2019]
Farooq Ahmed's new novel, Kansastan, disconnects readers from the impression that a belief is somehow naturally inscribed on a time and place. The effect is disorienting, yet alluring. What if, instead of being a battleground between slave and free states precipitating the Civil War, what if mid-19th century Kansas was an independent Muslim state, one at war with neighboring Missouri so that the northeastern corner of Kansas might be squared off, creating a rectangle and achieving the symmetry revered in Islam? Would the change in belief systems fundamentally alter our understanding of the geography?
To be clear, readers of Kansastan are not sure they are in mid-19th century Sunflower State, but that is the level of technological sophistication present in the novel: carts and horses and bolt-action rifles. Blimps occasionally hover over the landscape. It's unclear how, why, or when Kansas converted to Islam or if, in the world of the novel, the state was always culturally reminiscent of Pakistan, Afghanistan, or Iran in some previous decade. Perhaps the novel takes place in the future, after a great reordering of society. Perhaps it's with a tinge of well-placed antagonism that Ahmed converts deeply red Kansas to Islam, a state where not so many years ago Governor Sam Brownback signed a bill banning Sharia law from being used in Kansas courtrooms. Because, you know, a Midwestern state with a 1% Muslim population (about 3000 out of 3 million Kansans) might start honoring the religious laws of the minority.
Kansastan, a hilarious novel, is perhaps even more surreal than Governor Brownback's political credulity. We follow the story's action through the eyes of a disabled orphan, a person so insignificant to the world that he is hauled off to a disused mosque in a cart of dead bodies. Hobbled in his leg braces, the unnamed protagonist tends goats, performs custodial duties, and watches waves of action go on around him. Unnoticed and looked down upon, he nevertheless lives a robust and grandiose life in his own head, a life where he is central to all important events in the ongoing history of the mosque and the great state of Kansas.
We never learn the protagonist's real name, though we learn that no one else in the story knows it either. That's because they don't care. They get his attention with a variety of names like Scrub, Brush, Tree, Cripple, and Butcher. He relates the episodes earning him these names throughout the novel. Ultimately, he sees the absence of a true name of his own as symmetry with God, whose final name is not known on Earth. Of the divinity of his name, the narrator reasons, "How else to interpret the ineptitude of our peoples with respect to their ability to recall or remember my name? Their defect was not with them! They could not see my name, they could not hear it – they could not know it! The Lord safekept this name from them as He must!"
Because of his delusions of grandeur, it is often hard to tell if or how the narrator internalizes the many, many indignities that befall him throughout the novel, though by the end his resentment becomes clear. He channels his humiliation into humiliating others, scheming, violence, and elaborate charades. Some of his scapegoats are actual goats. He steals and hoards and masturbates. He's kind of a loathsome mashup of Charlie Brown, Phillip Carey from Maugham's Of Human Bondage, and Rowan Atkinson's portrayal of The Black Adder. Ahmed maintains the narrator's perspective consistently throughout the novel and the cumulative effect of his absurd thoughts overtime builds up until a reader laughs at what she thinks is her ability to predict what the narrator will say or do next. Then he does something else.
The author is from Kansas, and one must believe that the Border War football rivalry between the Kansas Jayhawks and the Missouri Tigers lies at the foundation of the novels' warfare. The story does call Kansan warriors Jay-hawks. No one loathes the Missourians more than our narrator. Throughout the novel, he curses the neighboring state with epithets such as – "Spit upon saying their names: Savages. Terrorists. Irregulars. Pukes. Missourians. Vile, long-haired wrecks who haunted the cow paths that crosscut our State and executed sudden torments on the passerby." He wants to be the model Kansan and a leader of his community, but, like most of his attempts to achieve this self-image, his hate for the Missourians is primarily internal. He watches others, including his cousin and aunt, go fight while he stays behind.
When the goatherd narrator's cousin and aunt join the narrator at the mosque, ostensibly because they learned of his presence there, his cousin, Faisal, is elevated to the role of prophet and redeemer through a series of apparent miracles, most of which the narrator attributes to himself. The conflict between the narrator and his cousin forms the primary thrust of the novel and explains a series of claims stated boldly at the outset. The main claim is that the child assumed to be Faisal's son is really the narrator's through an affair with between the narrator and Faisal's wife. Because the narrator is so clearly unreliable, finding the truth behind his statements encourages readers to discover what really happened.
Quirky and imaginative, Kansastan is an innovative novel told from a one-of-a-kind perspective. However, the main impression the novel leaves is that it's really funny. To exemplify what makes the novel's humor work so well, you can try this exercise. At any given point, imagine trying to succinctly explain what you are reading to a friend. It will come out something like this – "OK, so at this point in the novel the disabled kid living in a Muslim version of Kansas who's a custodian at a mosque is throwing himself on a bed of hot coals in an attempt to at self-immolation because the graves of his 'parents or perhaps parents' have been unearthed and turned into an outhouse by the fanatical followers of the kid's prophet cousin." Ten pages before or after this point, you'd have to come up with something different, but equally complex and deeply funny.
As noted at the outset, relocating Muslim ideology to Kansas forces readers to consider that beliefs are not truly manifestations of places. Our media routinely depicts a monolithic image of Islamic culture as humorless desert zealots who would rather kill cartoonists than laugh at anything. With Kansastan, Ahmed makes Islam a central element of the humor. The narrator frequently twists and interprets tenets of his beliefs to explain and justify his own actions with much the same level of insight as people like Governor Sam Brownback who twist and distort Islam into a threatening, unrelatably foreign adversary like the Missourians in the novel. In Kansastan, readers get to experience an American depiction of Islam, one that accepts and shares laughter, one that truly should be at home anywhere in America, even Kansas.
Eric Aldrich's recent work has appeared in Hobart, Weber: The Contemporary West, Manifest West, The Worcester Review, and Little Rose. He reviews books for Heavy Feather, Full Stop, and Terrain.org. He lives in Tucson, Arizona where he teaches writing and literature at Pima Community College. You can follow Eric via ericaldrich.net or @ericjamesaldrich on Instagram.