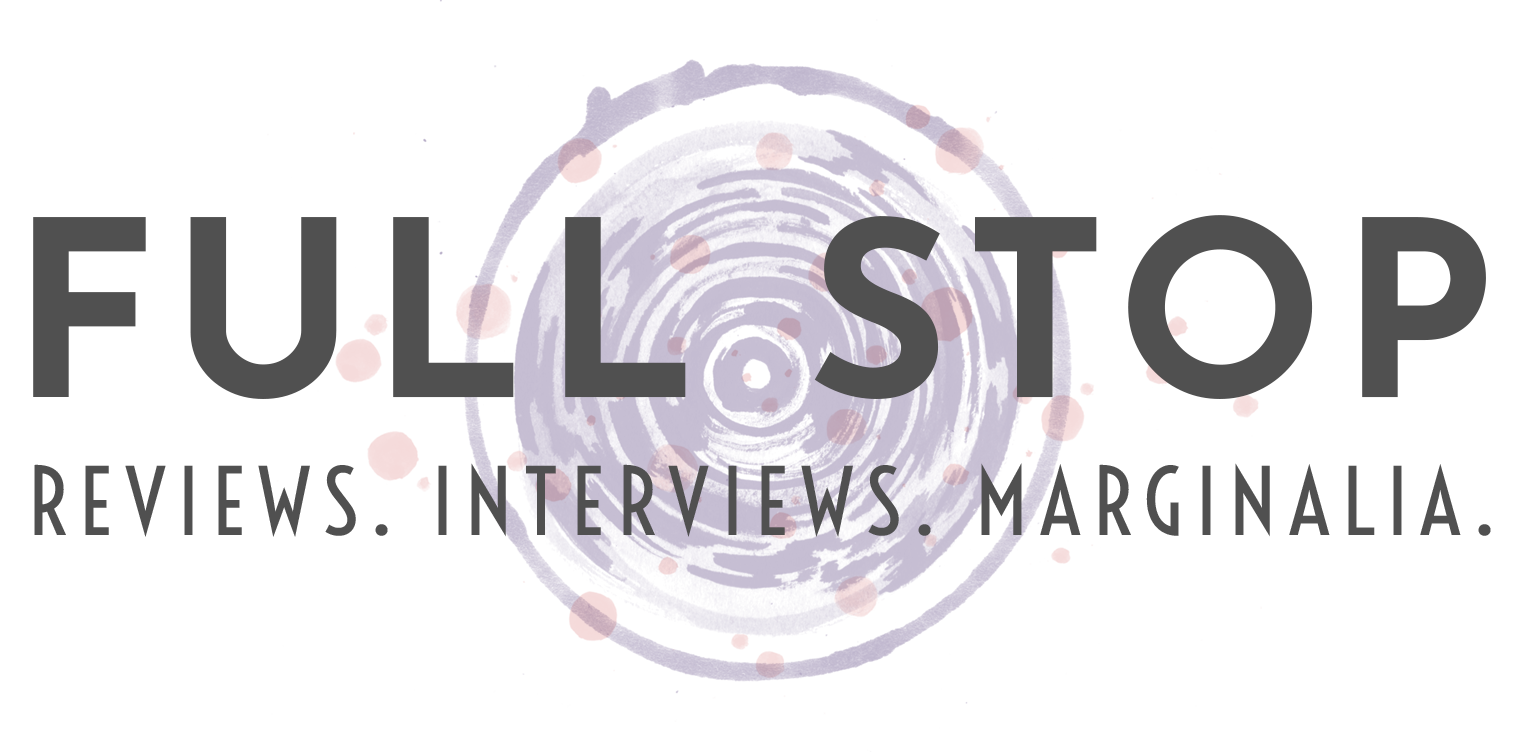 For Leslie Stein, solitude is necessary for the process of making her colorful, vivid work.  After living in New York and Brooklyn for sixteen years, Stein's solitude often comes late at night and into the early morning hours.  She zeroes in, scribbling in dim light with a candle and glass of wine by her side.  Her work reflects the juxtaposition between solitude, interior life, and the chaotic frenzy of the city that never sleeps.
First serialized on Vice.com, Stein's work takes us into the heart of daily life in New York City as well as bars she's tended.  She captures the uniquely New York phenomenon of engaging in fleeting interactions with strangers before being thrust back into throng, alone but surrounded by people with their own trajectories and stories.  Present takes readers for a ride in Stein's head as she observes her surroundings, from bustling restaurants, to mountain music festivals, to the interior of her cozy apartment.
Stein and I chatted via email about bar culture, dealing with insomnia, and how she learned to switch of that self-critical inner voice and create.
I like how your book illustrates the creative process, particularly in The Architect, where you're drawing into the night.  How truthful is that to your creative process?  Do you have rituals or routines involved?
I am, and have always been an insomniac. It's quite an awful affliction, but art is therapeutic and I've spent so many nights up into the wee hours making things.
When I was drawing these strips weekly for VICE I had a weekly routine. Tuesday I would think up and write a five page story and perhaps begin it, Wednesday and Thursday I worked at my bartending job, then Friday through Sunday I drew the comics somewhat furiously, sending them in at 2:30am. Monday was my recovery day. Those drawing days I usually woke up late, exercised, and just drew as long as I could, leaving some things unfinished to look at with fresh eyes the next day.
As far as rituals are concerned tea and candles are my jam. I keep my entire apartment very dark and just have a somewhat low light on my drawing table. That way I'm less distracted and more moody and the colors get kinda nuts.
What are your favorite parts of Brooklyn?  Much of your book is set in restaurants and bars, can you name any favorites?  In what ways have you seen the neighborhood change throughout the years you've been here?

I can't even start on the change, but that's the nature of this city. Change is the consistent thing. I've been here 16 years and have lived mostly in Brooklyn. Sunset Park, Williamsburg, Bushwick, Park Slope… and also the East Village and Midtown. All the artists just keep moving further and further out into the boroughs.
I like to have a bar or two for every mood I'm in… if I want a nice cocktail in a relaxed but beautiful setting I'll go visit my friend Ben at Angel Share in the East Village, if I want to complain about what it's like to inhabit the female form behind the bar I head to Mission Dolores and chat with Andrea, if I want to sit outside and smoke and talk about comics and jazz I'll head to Union Pool (on a weekday) to say hi to Patrick and Taylor. The folks at Brooklyn Social in Carroll Gardens taught me how to make a drink, and the folks at The Owl Farm taught me about beer. A lot of my favorite places have closed over the years… Glasslands, Daddy's… I could go on and on … and I'm always down to explore and sit in a new spot and meet new people.
I interpreted your title, Present, as having multiple meanings.  Is that the case?  Can you talk about the origins of this title, or the moment you chose it?
Yep, you are correct. I talk about this in the introduction. When I was younger I found making comics difficult and would often hold myself to ridiculous standards. However there were times I was able to switch off that self-critical inner voice, and they way I did that was to imagine I was making a present for someone instead of attempting some sort of masterpiece.
I'm not a religious person, but I think the way I go about life, or want to aligns most with Buddhist thought. The idea of being Present, exploring now. A couple of the stories ruminate on ideas like karma and reincarnation, kindness.
My favorite part about your book is how it shows how solitude can be paired with the constant human activity of New York City.  How does this phenomenon influence your work?  How does it compare to other places you've lived?
Solitude is very interesting in this city. I'm used to it now, but when I first arrived here I felt a sadder loneliness. Who were all these folks around me partying and having the time of their life?
I think solitude is essential for making art, time to think, time to feel. I can go out and be in a crowded place and feel alone despite the energy buzzing around me and I like that. I write a most comics in bars and cafes, that drone of voices actually helps me concentrate.
I think loneliness is a beautiful emotion, it respects your inner desires, and one should be thankful to have those.
I've only ever lived in cities, the other two being Chicago, where I grew up, and San Francisco. I think I had similar feelings there. I'm an emotional person, an unapologetic romantic, so I think I'll carry with me wherever I land up.
Do you have any advise for artists living in Brooklyn now?  How to live, make art, and survive here?
The way I did it was to find a flexible job, and to not give up, even when, and especially when, I felt hopeless.
Your work reminds me a bit of Julia Wertz, particularly her book Drinking at the Movies.  Both are about being in your 20's in Brooklyn, absorbing Brooklyn's street life, drinking, and creating.  Were you at all inspired by her work?  What artists inspire your work?
Julia is my friend and we explore similar topics in our own particular personality-driven ways. I can't say she was an influence because I started making comics before I knew of her or her work, but obviously the thread is there! When I was a teenager I found the work of Pheobe Gleokner, which I loved, as well as Debbie Dreshler, who I think is pretty underrated for her contributions. I also loved R. Crumb, Roberta Gregory, Daniel Clowes, Charles Burns, ZAP comics.
I have worked in a few different styles, for example my series Eye of the Majestic Creature is kind of an homage to hippie comics like the Freak Brothers mixed with a more sensitive emotional component. In Present, the inspiration in terms of character design is the lovingly simple yet effective designs of Doug Wright and Charles Schulz, and I think the elements of color have a lot to do with my love of painting and folk art. Kandinsky, Paul Klee, Adolf Wolfi are some of my favorites.
As far as writing goes, I love short stories as a medium. Lately I've been very affected by Lucia Berlin and Claire Vay Watkins.