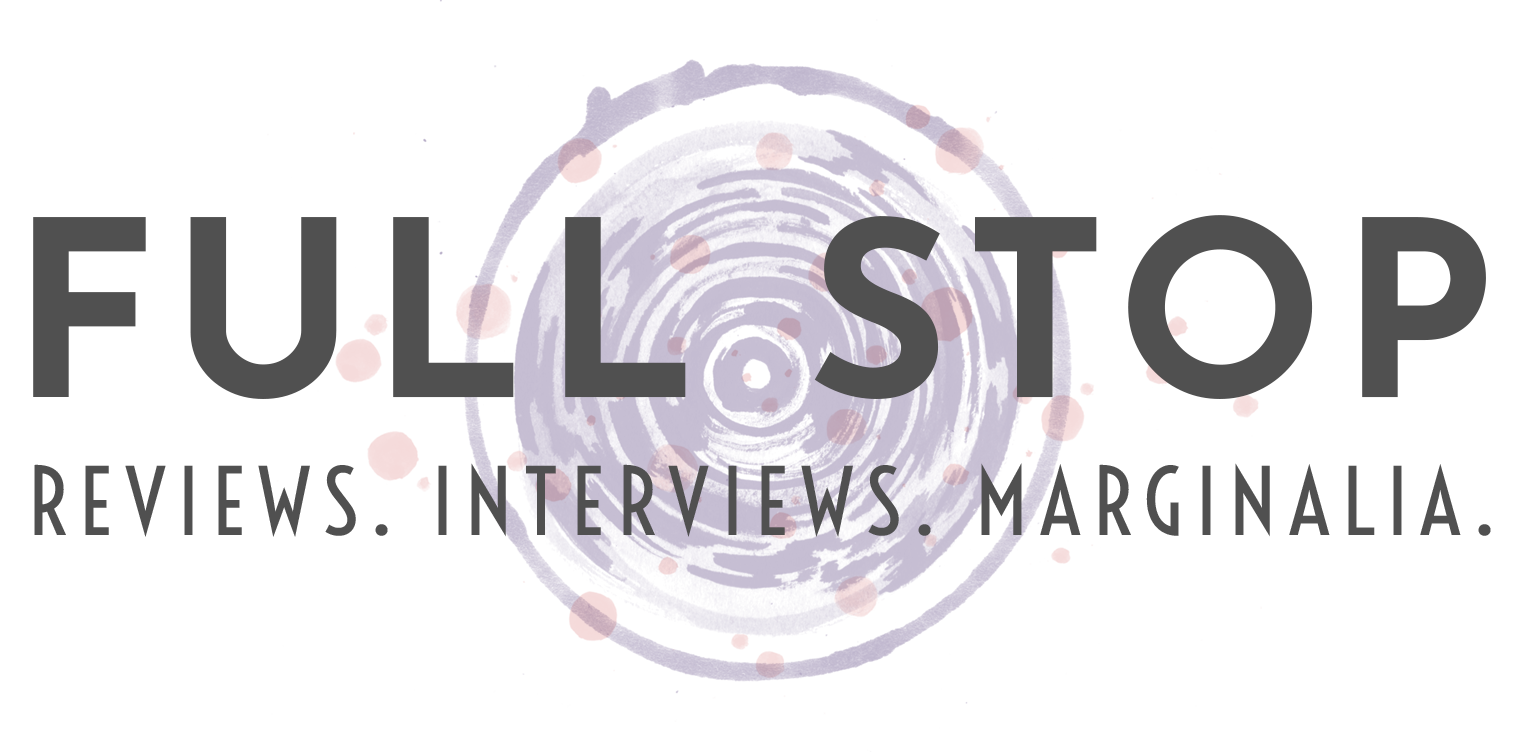 [Semiotext(e); 2015]
Recently reissued by the Native Agents series for Semiotext(e), Gary Indiana's Resentment: A Comedy is a satirical novel that still stands, almost twenty years after its original publication, as a roiling, caustic, necessary indictment of the United States' culture of hypocrisy and consumption. By turns hilarious and embittered, the work eviscerates an America corrupted by the image, which reigns supreme in the state of California in particular.
This is familiar territory for Indiana, whose work in general has sought to expose the enormity of the United States' affirmation of what Debord might have called the society of the spectacle, where representation has superseded reality and sold it down the river. In a dispatch from Euro Disney collected in the now out of print Let It Bleed, Indiana confesses that "even as a child, I understood how unbearable it would be to be trapped inside a cartoon frame" and his writing — which I'd call extremely eloquent impassioned invective — repeatedly transcribes the horror and absurdity of a life that feels more and more like it is being lived in some ghastly, cartoonish procession of images.
Around the turn of the millennium, Indiana became particularly interested in the intersection of violent crime, justice, and the image: the way that TV took personal tragedy and, by representing it and repeating it on the hour every hour, shook out its substance; how the spectacle of justice could control, command, and corrupt a population; how media saturation could have deleterious effects on the human psyche. He wasn't the first to take an interest in these ideas, even amongst his contemporaries (Dennis Cooper for one compiled numerous scrapbooks that detailed the media's obsession with Californian serial killers in the 70s and 80s), but with a string of dramatic public trials, which most famously included California v. OJ Simpson, the 1990s seemed particularly ready for his singular probing. A trilogy of books based on true crimes followed in quick succession: Resentment in 1997, Three Month Fever: The Andrew Cunanan Story in 1999, and Depraved Indifference in 2001.
The subject of Resentment, its pivot and refrain, is the trial of the Martinez brothers — Indiana's ciphers for real-life murderers Erik and Lyle Menendez who, like their fictional counterparts, murdered their rich parents in their Beverly Hills mansion and were the subjects of a media frenzy throughout their six-month trial in 1993. Seth, an impoverished New York-based writer loosely based on Indiana himself, is sent west to cover the trial for one magazine and write a profile of a famous movie star for another – parallel obligations that intermingle as the novel progresses, the court and studio becoming all but indistinguishable. In between the tedious back-and-forth of court's daily formalities, Seth spends time with his friend JD, whose phone-in radio show features opinionated Los Angelinos ready to reflect on the day's proceedings, and their friend Jack, a HIV-positive cabbie who is trying to write a screenplay about one of the defense's star witnesses. Jack thinks of his film as "a kind of incest-oriented recasting of The Big Sleep" and Resentment often reads like a queer fin-de-siècle Chandler — Marlowe loitering in gay bathhouses, picking up well-hung hustlers, and getting high on crystal meth.
Indiana is an ethnographer of queer subcultures and he takes a particular pleasure in detailing the squalor and sleazy sensuality found in dingy bars that gay men and their confidants frequent. Here Seth, JD, and Jack hang out the Black Light, a biker bar tended by the potbellied Deadly Paul where we are introduced to a number of the novel's other characters: Frankie Lomax, a frighteningly handsome teenage hustler with a penchant for arson and violent murder, his sometime-TV-actress mother Cassandra Lomax, and the transsexual Bunny Honeypot, upon whom Indiana unleashes one of his characteristic flourishes that cross-wires the glamourous and the grotesque:
Bunny's platinum wig looks like a topiary bowling ball, a shimmering replica of the one Marlene Dietrich slipped on after pulling off the gorilla mask in Blonde Venus. His or her large, optimistic face is adrool with Egyptian eyeliner and green kohl under the eyelids and spread over its wide open spaces a bold palette of fuck-me colors that are sliding out of alignment in the manner of a Warhol Marilyn, merging in spots with the pentimento of last night's paint job.
Only in a line written by Gary Indiana could words like adrool and pentimento face-off across the dim-lit expanse of a drunken transsexual's features.
While the novel sprawls like Los Angeles sprawls and is as fragmentary and disjointed as the city, the trial is nonetheless constant. Radiating from the glare of ubiquitous screens that run COURT TV all day long, everything in the novel seems to be animated or contaminated by the incessant drone of witness testimony, the squabbling of attorneys, the bickering and one-upmanship of the court's reporters. Novelist Patrick McGrath finds in his introduction to this edition that all of Resentment's characters experience some degree of alienation and anomie, provoked by "the mediation of the world, the horrible sensation that everything's at one or more removes from the core of the thing itself."
The screening of the Martinez trial — itself the trial of the Menendez brothers at a fictional remove — is an ever-present example of this tendency, in which parricide gives way to prurience, sexual abuse is just grist to the mill of barroom gossip, and the most incomprehensible excesses of human violence have become little more than cheap entertainment. "[Seth] thinks the Martinez drama probably illustrates something but doesn't mean anything," Indiana writes:
you couldn't use it, for instance, to figure out the kinship system of the primitive Bororo or extract from it the chemical steps to enrich uranium. But you could turn it into a Mardi Gras float or a tableau vivant in a wax museum, serialize it into Stations of the Cross, fashion it into topiary or embroider it on exotic underpants.
Like Let it Bleed, most of Indiana's considerable oeuvre has sadly fallen out of print. Given the timbre of his writing and the fact that he famously doesn't go in for the ass-kissing expected of the world of mainstream publishing, it's unfortunate but perhaps unsurprising that his publishers have been less than eager to keep his books on the shelves. But with the release in September of his much-anticipated memoir, I Can Give You Anything But Love (Rizzoli) it seems like a particularly good opportunity for Semiotext(e) to bring Indiana's lost work back into the public eye.
But why start with Resentment? It's certainly not his most entertaining book and of the "true crime" trilogy Three Month Fever does much better what Indiana does best – irrigating his tirades against bigotry and the excesses of American capitalism with deeply empathetic treatments of marginalized individuals pushed to their psychic limit. Three Month Fever's also got pace, while Resentment drags in parts and whole sections seem designed to dull the reader's interest or provoke a kind of inattention. The final sections in particular are weighed down by a monotonous witness cross-examination that goes on forever without appearing to go anywhere (and then we're told that someone rewinds the trial tape and we have to read it all over again).
Although Chris Kraus doesn't make anything of it in her excellent afterword to this new edition, I think it's significant that Resentment re-emerges at the same time as Americans are once again infatuated by high-profile murder cases routed to them through their media. I'm thinking here of This American Life's hit podcast Serial and HBO's miniseries The Jinx: The Life and Times of Robert Durst. Over its 12 episodes, Serial examined in painstaking detail the particulars of Adnan Syed's conviction for the murder of his sometime-girlfriend in 1999. The Jinx's 6 hour-long episodes meanwhile combined extended interviews with Robert Durst with a ruthless, graphic examination and representation of his alleged crimes. Both series were immensely popular, expertly produced, and have been critically acclaimed for offering sober meditations on murder and the vicissitudes of the United States' criminal justice system.
A veneer of respectability in place, it seemed acceptable to adjudge the guilt or innocence of Adnan Syed amongst one's peers or denounce Robert Durst to one's friends and colleagues. But read Indiana's Resentment and you start to see things differently: in the light of this inflammatory tract it's immediately apparent that there's nothing novel about these series and certainly nothing moral; nothing new in their aestheticizing of human tragedy, their picking over the details of death with knitted brows, their disingenuous appeals to truth and justice for victims. Neither is there anything virtuous in their audience's fervour, the consumption of one episode after another led on by the gradually receding promise of truth, nor, perhaps, anything meaningful in them save their illustration of a society corrupted by the spectacle. And that's entertainment.
Diarmuid Hester is a postdoctoral researcher based in Brighton, England. Find him on Twitter at @dehester.