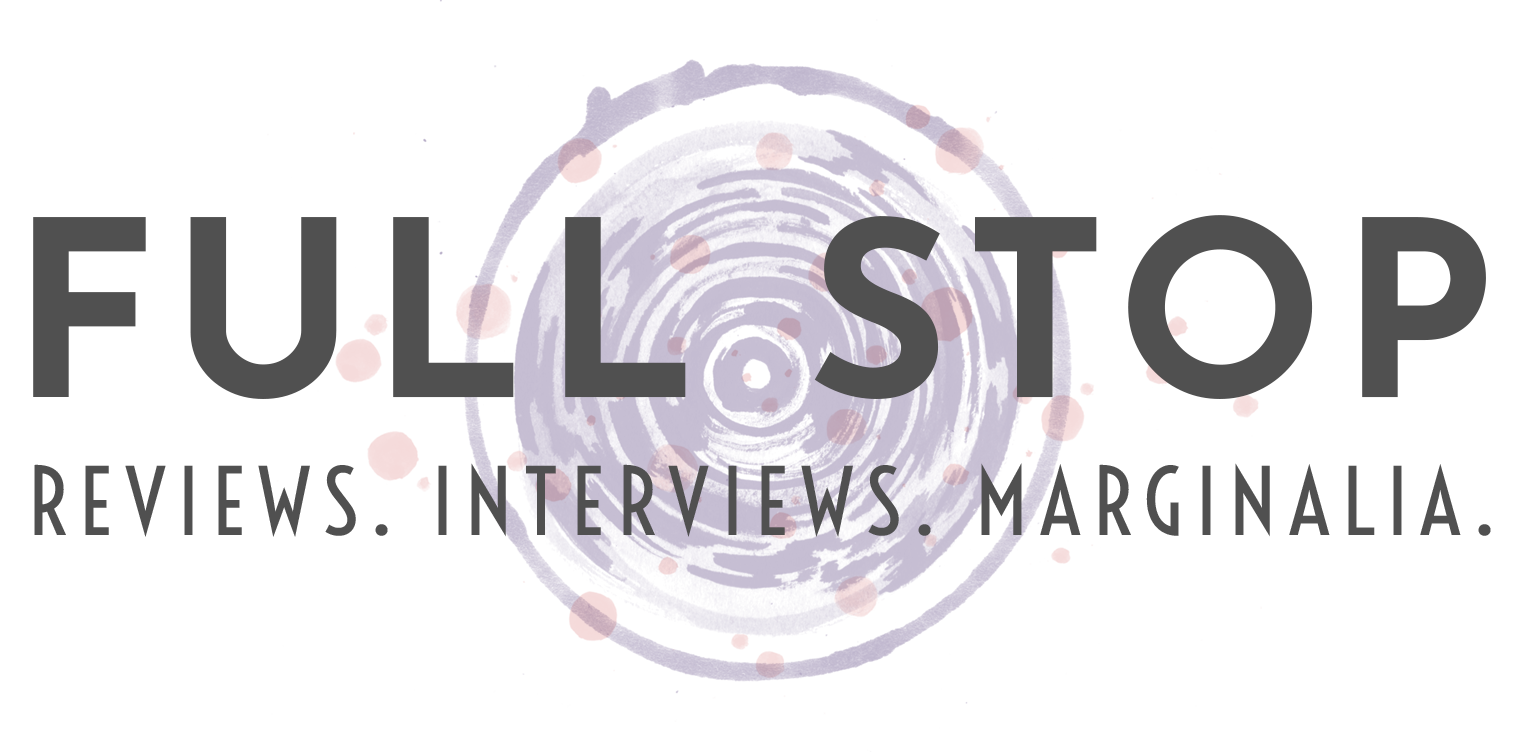 [Queen's Ferry; 2015]
Ben Segal's Pool Party Trap Loop is a collection of captivating stories sheathed in grammatical glitz. In each of these narrative nuggets Segal exploits form and conceit while simultaneously tightrope walking the excitingly dangerous arena of the artful sentence. A recent graduate of the prestigious cross-genre UCSD MFA program, Segal came of literary age editing his fiction with input from poets (and vice versa) and it shows in his prose in ways that should convince everyone that there is no better method. Admitted to the program by National Book Award finalist Sarah Shun-lien Bynum, and mentored by Pulitzer Prize winning poet Rae Armantrout, it is no wonder that Segal's collection debut is such a dazzler. One could find traces of both Armantrout and Bynum in his stories, but Segal's work stands alone in its strange, winding, sudden candor.
Perhaps the most distinctive experience that Pool Party Trap Loop elicits is the feeling of being exposed to a compendium of transposed photographs. Reading sentence by sentence, story to story, one gains the repeated feeling that there are other narratives stuck in between the pages, other narratives overlaying the stories on the page one can readily see. This transposed story sensation is most present in "I Would Kiss Him Back All Over Too," which has an extremely innovative form, with the image of a tiger placed over that of a male lover whose female counterpart has mysteriously disappeared. The story is structured in dualities, alternating between tiger phylum reportage and this couple's existence or (horrifically) possible lack thereof. Through describing the tiger and then the couple and then the tiger and then the couple again the descriptions begin to creep in on each other and overlay in the reader's mind. We start the story thinking the tiger and the couple are separate entities, but as we read on they become closer and closer together, each separate description bolstering and implying the other until the two stories collide and the reader is forced to conclude that these two separate images the story started with are, in fact, inseparably intertwined. The way Segal deliberately delivers a glut of information (both about the tiger and the lovers) to get at his subjects' separate, and, later, synonymous reality is reminiscent of Anne Carson's "Short Talks" and Lydia Davis' Almost No Memory.
In addition to his formally innovative structures Segal also, in many of his stories, takes on the tool of the fantastical conceit. In "A Room That Is and Or Is Not Past Tense" a group of prisoners exist contained in a felt chamber that has a "soft spot" in the center that shoots out daily tasks and instructions. For a moment, while reading, I thought I was in another wing of George Saunders' Spiderhead, but the room of Segal's imagination was far too surreal and pliable, too other world, other mind to be a Saunder's story, and thus much more like how I would imagine a George Saunders fever dream, some conceit pushed through at high heat till it melts over the edges and burns at the fringe. Similarly, in "Bright Paper/Blood Sand" Segal builds a pyramid of corpses atop which people play volleyball and keep score by slashing tallies on their hands. And again, in "Childpainter," Segal reveals his vast imagination through Arnold, a failed landscape painter, who found fame by painting portraits of children. Segal explains:
[Arnold] had a way of pulling out the perfection of children that faded in his pictures of teenagers and was gone entirely for any subjects beyond their early twenties. The adult portraits didn't lack for competence, but they lacked for something else, something more important and less easy to define.
In this story Segal takes his conceit and walks it all the way to the end of the diving board. By the middle of the story Arnold has evolved from painting portraits of children to painting directly on children, and by the end Arnold has taken to "[painting] lost childhoods back on adults."
But beyond the innovative conceits and the transposed narrative trickery, Segal makes the most immaculate sentences. Gary Lutz, literary leader of the cult of the beautiful sentence, says of Pool Party Trap Loop, "The fresh, previously unheard notes of Ben Segal's brain-feverish surrealism arrive in the reader's mind with an audaciously hyper-compact lyricism."
And there are ample examples to support Lutz's "hyper-compact lyric" claim. Take the below sentence from "Mrs. Van Pelt's Class Is Not Coming to the Assembly":
Allison's all covered already in those black and purple welts that make you fear her father.
And then this sentence from "Halfingers":
She took a hold of his little wet hand (a thick and difficult wet, slicked out of her), and she took him by it towards the room that was all light and fuzz.
One of the effects of these lyric sentences is the blurring of the borders between the stories. Although each story is presented as its own world, the consistent sentence-level style in which Segal writes all his stories links them to each other and causes the reader to question exactly where one world ends and another begins. Thus Segal's narrative gifts don't only give us ear candy, but, through their lyricism, also lead us to a questioning of our own mind's compartmentalization. Why did I view these two stories as separate when they may be connected? Why have I separated this world into rooms when it may be an anti-gravity sphere? Although Segal attacks boundaries throughout his collection, the blurring of body and borders and story is most overt in "The Reason I Get So Many Parking Tickets," when the narrator is stuck in a jail cell and a cop's little sister says the below to the narrator who is behind bars:
She was saying to someone that she didn't really know what virginity meant because as far as she could tell, it was impossible to determine where the interior ended and the exterior began and so then how do you ever know if and when penetration has occurred?
This idea is so startling it might be considered violent. It raises the stakes of the story and takes you outside the story. It makes the reader question their own borders, what they are and why they need them to exist.
In this way, Pool Party Trap Loop is a collection for the intellectually adventurous and the unafraid. The sentence level beauty and large-scale conceit ingenuity make it a serious read that requires, between stories, even more serious pause. Reading Pool Party Trap Loop is wounding to the memory — it's a collection that will pull you in, swirl you around, and spit you out mangled and changed.
Rita Bullwinkel lives in Nashville, Tennessee where she is a graduate fiction fellow at Vanderbilt University. Her writing has appeared in many places including NOON, Spork, The Atlas Review, The Fanzine, Deep South Magazine, The Brooklyn Rail and Joyland. She is a Sewanee Writers' Conference Tennessee Williams Scholarship Award winner and a Helene Wurlitzer Foundation grantee. This fall her story "Lunch" is being published in the book Gigantic Worlds: An Anthology of Science Flash Fiction alongside work by Phillip K. Dick, J.G. Ballard and Jonathan Lethem. She was also recently a finalist for The Conium Review's Innovative Short Fiction Prize judged by Amelia Gray. Read more about her at: ritabullwinkel.com