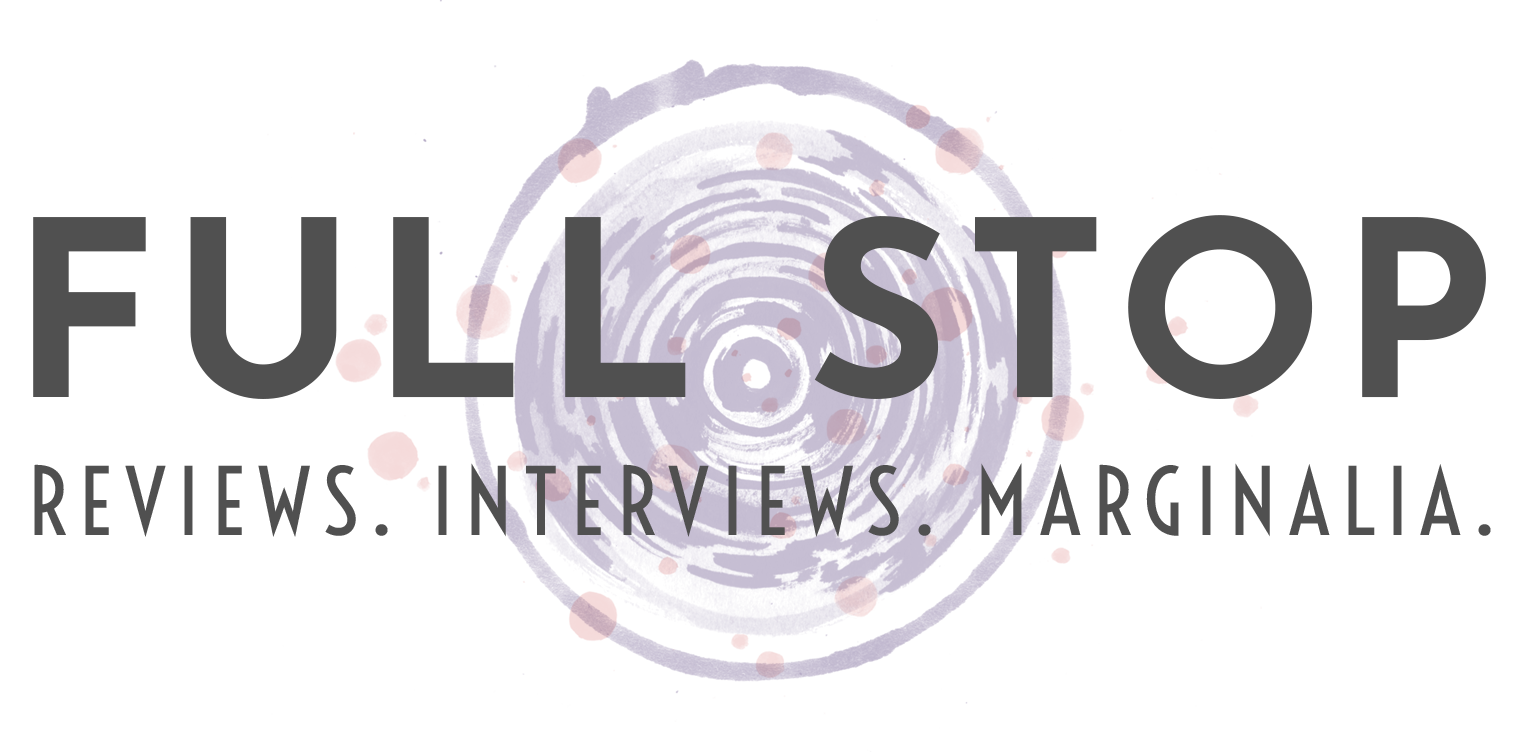 A Mecca for All Mice and Men:
A Conversation with Colleen Finegan Bailey, Marcos Cabrera, & Elizabeth Welden-Smith of the National Steinbeck Center in Salinas, CA
In East of Eden, John Steinbeck wrote, "All great and precious things are lonely." While I generally tend to agree, that isn't exactly true for Steinbeck points of interest. These great and precious places huddle together near the beautiful shores of the northern section of California's Central Coast. You can find sites mentioned in Steinbeck's fiction sprinkled throughout the area — in Monterey, in Big Sur, in Soledad — but the real mecca for all mice and men who appreciate the author of Of Mice and Men is his hometown of Salinas.
"If the city of my birth should wish to perpetuate my name clearly but harmlessly, let it name a bowling alley after me or a dog track or even a medium price, low-church brothel," Steinbeck once suggested. Though, to the best of my knowledge, there are no bowling alleys, dog tracks, or brothels named after Steinbeck in Salinas, the writer is everywhere in the dust-covered streets and sun-baked landscapes of this rustic town. Every view seems plucked from the pages of his novels. And if the scenery itself can't elicit memories of Steinbeck's scenes for you, there are many historical markers around the town pointing out various sites related to the writer and his writings.
Of course, one site which can't be missed is the Steinbeck House, the writer's birthplace and boyhood home, which was long ago transformed into a restaurant. You can enjoy a sandwich and then tour the historic residence.
But the crown jewel of Steinbeckdom in Salinas is unquestionably the National Steinbeck Center, a first-rate writer's museum that tells the story of the author and houses a rather remarkable collection of artifacts related to the man: from his Travels with Charley camper to his New York City furniture — not to mention countless first editions and interesting odds-and-ends related to the Grapes of Wrath writer.
I spoke with the museum's executive director Colleen Finegan Bailey, its curator of marketing and community engagement Marcos Cabrera, and its curator of education and public programs Elizabeth Welden-Smith. We discussed Steinbeck, Salinas, and so much more in part two of my ongoing series of spotlights on authors' houses and museums that began with a look at the Hemingway-Pfeiffer House in Piggott, Arkansas.
Tyler Malone: Why do you think it was important to create a National Steinbeck Center?
Colleen Finegan Bailey: Well, there were a couple reasons. There was a very practical reason for the city of Salinas. This is an interesting story really because Salinas had never fully embraced John Steinbeck during his lifetime. He was a very controversial figure here. But when he was at the end of his life, and just after he passed away, people started to come from all over the world to Salinas just to be here and touch the soil and see the places that John Steinbeck wrote about, and where he had lived and what had inspired him. So the community started to say, "Gosh, this guy really did have an impact on the world." So there was a small Steinbeck foundation that was started. There had been one man who had collected his work for years and years, a man who worked at the library. The small foundation decided to set up an exhibit of his collection. Then more people came, his family came, and people found this to be the gathering place for all things Steinbeck, even though there was no official space to do that in. Many years after that, there was a horrible earthquake, and so the downtown area was blighted. So they asked themselves, "What do we have? What is the story of Salinas that we can sort of cling to and use as an economic development opportunity?" Steinbeck became an integral piece of that. So that's why for the Salinas community it made sense.
Beyond that though, I think that Steinbeck speaks to the Western American experience like no other author, and therefore warrants his own museum. He captures the landscape of the West, and the way people think about the landscape. And looking more globally, I think that his themes connect internationally with people. It isn't just attractive to the population of the Western United States, but I think people, for instance, from the Eastern Bloc connect to his work as do people from all over various parts of the world. He discusses heroic figures that emerge out of the most surprising circumstances, who are flawed in so many ways, and yet do these extraordinary things to change people's lives. He speaks to the cycle of poverty that continues on a global scale. He would use that as an opportunity to talk about the power of individuals who have nothing to do something to help one another. So those themes remain really relevant to today.
Thinking about how the themes are relevant today, I know you recently retraced the journey that the Joad family took from Salisaw, Oklahoma, to Bakersfield, California, to celebrate the 75th anniversary of The Grapes of Wrath. Tell me a little about "The Grapes of Wrath Journey."
Colleen Finegan Bailey: Both Marcos and I were on that trip, and it was amazing to see how the stories of the Joads are very much alive today. We recorded about 75 oral histories along the way. Of course, some of the people along the way hadn't read John Steinbeck. Many were embarrassed to say, "I haven't read John Steinbeck, I've heard about him, and know who is." So we were handing out copies of The Grapes of Wrath all along the journey. "You need to read this because this is your story." We met Toms. We met Caseys. We met Rose of Sharons. These people are very much a part of our world today; the novel is not just fixed in time, although it touches on the 1930s like probably nothing else did, capturing the reality of that world.
In a recent essay Simon Stow wrote: "Part of what made Steinbeck so dangerous — and such a threat to capital, communists, school boards, and library patrons up and down the country — was the coexistence within both him and his writings of contradictory attitudes toward a multitude of modern phenomena, including, but not limited to, his nation. Steinbeck was a staunch critic of capitalism but despised its state-centered alternatives; he championed community but feared the mob; he embraced his nation's wars but mourned their cost; he celebrated American ingenuity but criticized the society it created; he advocated for humanitarian intervention but recognized its costs to indigenous peoples; he sought solace and insights in nature but lamented the cruelties it inflicted on humanity. Steinbeck was, and remains, dangerous precisely because it is impossible to pin him down to any single position. Capitalists called him a communist, communists a capitulator. Critics do not like to be confounded in their attempts to compartmentalize." Would you say his inability to be easily compartmentalized — his ambiguity and his ambivalence — are the things that make Steinbeck still interesting and relevant and, to use Stowe's word, "dangerous"?
Elizabeth Welden-Smith: I believe the thing that makes Steinbeck and his work interesting and relevant to any time period is his ability to reveal the humanity in each of us. Steinbeck once wrote to his agent, Elizabeth Otis, "My whole work drive has been aimed at making people understand each other." Steinbeck asks his reader to hear the voice of the voiceless, and to consider the perspective of a stranger. By asking the reader to consider the other, he validates the individual. Steinbeck is relevant because of our society's ongoing need to listen and understand one another.
How did you each personally become involved with the National Steinbeck Center?
Colleen Finegan Bailey: My father was part of the group of people who founded the Steinbeck Foundation and my mother helped with the restoration of the Steinbeck House. I used to come over to the Steinbeck House when I was in elementary school and do my homework on the front steps. When I was in high school and college, our local theatre company called the Western Stage began adapting Steinbeck's work for the stage. I was an actress and had the wonderful opportunity of playing young Cathy in an early adaptation of East of Eden. So you could say that Steinbeck is almost in my blood. I left the area when I was 17 but came back after I had my daughter so that I could be closer to family. When I saw the job posting for the Director of Community Engagement and Learning, I couldn't resist applying. I held that position for almost a year before I became the Executive Director in 2009.
Marcos Cabrera: I first got involved with the Steinbeck Center in 2007, when I was asked to perform at a spoken word poetry event. I had also done some reporting on the Center during my stint as a features writer with the Monterey County Herald.
Elizabeth Welden Smith: I was born in Salinas, and after completing my Master's Degree in Museum Studies at the Australian National University, and working for two years at a cultural arts non-profit in Sydney, I returned to the Monterey Bay area. I joined the Center three years ago and was particularly interested in the excellent and creative community outreach work they were doing.
What is your favorite of Steinbeck's works? And who are some of your favorite writers besides Steinbeck?
Colleen Finegan Bailey: My favorite work of Steinbeck's is definitely East of Eden. You can see parts of a great many of his earlier works in that book. I think it is beautifully crafted. I can read it over and over, and I can always find something new in it. Of course, as someone who grew up in Monterey County, I also feel that he captures the unique landscape of this area in a way no one else ever has. In addition to Steinbeck's work, I am a huge fan of the work of William Faulkner, Richard Wright, and playwrights Samuel Beckett, Tennessee Williams, Eugene O'Neill, and Amiri Baraka. I love a good story!
Marcos Cabrera: My favorite Steinbeck work is East of Eden as well. I related to the sibling struggle (although, honestly, I get along with my sister way better than Cal & Aron ever did), and the book just stuck with me all these years later. I don't necessarily have a list of favorite writers, just books. The Revolt of the Cockroach People by Oscar Zeta Acosta is a personal favorite. Drink Cultura and Spilling The Beans by José Antonio Burciaga, Chicana Falsa by Michele Serros, and The Kite Runner by Khaled Hosseini are also personal favorites. I went through a Kerouac On The Road phase in college. Perla by Carolina de Robertis was the last good book I read. I guess I lean towards Chicano/Latino lit, but a good book is a good book to me. And Steinbeck wrote a lot of good books.
Elizabeth Welden-Smith: My favorite Steinbeck novel is also East of Eden. It is a true epic and is deeply engrossing. The characters he paints are fascinating, and I discover a new dimension of them with each rereading. I am also a big fan of Pastures of Heaven, again because of the multidimensional and unique characters he introduces the reader to. I also enjoy F. Scott Fitzgerald, Raymond Carver, Junot Diaz, and T.S Eliot.
Many author museums are actually housed in a former house of the author, but the Steinbeck Center is a museum housed in its own building, therefore there was the luxury of choice in location. We've touched a little upon why Salinas was the ideal location, but was there any reason for this specific spot on 1 Main St.?
Colleen Finegan Bailey: The key was that they wanted this to be the international Steinbeck hub. They wanted to attract people to Salinas to visit for a weekend, and they wanted to bring them to the downtown area. As far as author museums in houses, we are actually only two blocks from the house where Steinbeck was born. Steinbeck's house is fully restored and run by another non-profit group. They open it up every day for lunch, and they have teas once a month. It's a lovely place to go to really feel what it felt like to grow up in the house that Steinbeck grew up in. All the people who work there are just as dedicated to his legacy as we are here. It's a great compliment to what we do here.
But here we don't just talk about Steinbeck back in the '30s, '40s, '50s, and '60s. We are really doing programs today that highlight writers, actors, musicians, artists of all kinds who are telling the stories themed around the things John Steinbeck cared about, but in today's world. So we continue to honor his legacy through the work of other people. That makes sense in a downtown area.
That idea of honoring his legacy through the work of other people is integral to many author museums. What are some of the things the museum does for the community and to promote writing and reading in general?
Colleen Finegan Bailey: We have some major programs. One is called the Steinbeck Young Authors Program, which is for middle school students. It's a curriculum. It fulfills all the state standards, but it tries to ignite curiosity among young readers to get them writing and reading creatively. We want to get people excited about telling stories and capturing what is happening in their world. Then we have a day of writing where we invite all the students from all the schools who participate in this to come to the National Steinbeck Center and work with community members, and in some cases famous authors. We have Pulitzer Prize winning authors who come for this event every year. We want to encourage the kids, and to teach them the value of writing as a communication tool. We have an awards ceremony, and every student who participates in the day of writing gets published in the Gavilan Journal.
Elizabeth Welden-Smith: We recently expanded it beyond middle school and now are working at the high school level as well. The Steinbeck/Ricketts High School Institute was piloted in the summer of 2014 with teachers from Monterey and Santa Cruz counties. We are looking forward to rolling it out to additional areas in the 2015/16 school year. The Steinbeck and Ricketts Institute: Linking ELA and Science program is an exciting new writing program that leaps the boundaries of the humanities and the sciences. This program has been developed and piloted over three years through a collaboration between the National Steinbeck Center and the Monterey Bay Aquarium, two of the nation's leading science and literary arts institutions. The program will prepare American students to write effectively across all disciplines — math, natural science, art, and history/social science — through participatory activities with two major national institutions that are expert in bringing the humanities and sciences to life.
Marcos Cabrera: We also have the Steinbeck Festival. We bring Steinbeck scholars, activists, and writers from around the world. There are programs all around this area.
Last year's festival was a big one, since it coincided with the 75th anniversary of The Grapes of Wrath. What are your plans for the next Steinbeck Festival?
Elizabeth Welden-Smith: After having experienced a nation-wide festival in 2014 with the 75th anniversary of the publication of The Grapes of Wrath, we are committed to continuing this high level of programming. The development of these national events and outreach requires extended planning and development, and so we are changing the Steinbeck Festival to a biennial event. We have already started planning for the Steinbeck Festival in 2016, and are excited to showcase something really special next year.
What are some of the items that you have here at the museum that you find the most interesting?
Colleen Finegan Bailey: Well, probably our most famous artifact is Rocinante, which is the camper that Steinbeck used to travel the country. He wrote Travels with Charley from that camper. So we have the original camper in the exhibit hall. It is completely restored. The curtains in there were handmade by Elaine Steinbeck, who was John Steinbeck's wife at the time, his third wife. We have all of Steinbeck's furniture from his home in New York City, where he lived when he passed away. We have his globe where he hand-marked all the places he had traveled to. We have his chair that he wrote in, his pencil, his eyeglasses, all his personal effects. This is a place where the average person, who may not be a Steinbeck scholar per se, but who just wants to get to know Steinbeck as a human being can really get a sense of the man.
Marcos Cabrera: We have a lot of first editions in our archives, a lot of special editions. We have some of the original bills from the movies based on his work. We have some of his manuscripts. It's interesting stuff for people more interested in the research side.
Colleen Finegan Bailey: Another thing that makes our archives special is that we have many recordings of people who knew John Steinbeck. So we have some of the people who worked in the brothel, for example, people who lived in the community and knew him through all sorts of different capacities. We have the largest oral history of people who knew John Steinbeck. It's so fun to listen to the voices, many of whom became the characters that appear in his books.
We also have a great relationship with San Jose State, and they have the Center for Steinbeck Studies. We compliment what they have in their archives. So this is a great place to come if you are a Steinbeck scholar and want to do research. You can start here at the National Steinbeck Center, then go to San Jose State, and then go to Stanford. Between the three institutions you will get a lot of what you're looking for, I think.
Besides those places to do research, and the house-restaurant which we mentioned earlier, what are some other sites that are relevant to Steinbeck that exist in Salinas and the surrounding areas for avid fans or scholars to go check out?
Colleen Finegan Bailey: We have a walking tour that you can get when you actually come to the National Steinbeck Center and you can see a lot of the old buildings from that time period and points of reference in the community. A number of years ago, we worked with the city library and marked some of those places and their connections to Steinbeck. There's Castle Rock, which is a beautiful stone native feature. That's where John Steinbeck used to ride out and pretend he was King Arthur. We have pictures of that in the museum. Ed Ricketts' lab is still untouched and is down on Cannery Row in Monterey. We open that during the Steinbeck Festival and give tours through it. It's wonderful, it's like the ghosts of Ed Ricketts and John Steinbeck are still there. There are the homes that John Steinbeck lived in in Pacific Grove and Monterey, in addition to the one here in Salinas. The ranch that inspired The Red Pony is still a working ranch down in King City. The Spreckles Sugar Cane Factory is still there. You can't walk through it, it's closed now, but you can get up right next to it. The fields are the fields, and they look pretty much the same. Carmel Valley Road looks pretty much the same as it did when Steinbeck experienced it. If you read The Pastures of Heaven and you see at the very end the bus tour coming up over and looking down into the pastures of heaven, that is very much the same experience today. You can imagine Carmel Valley Road where Mack and the boys would have been traveling down the night of the frogs.
Lastly, for visitors thinking of coming to visit, what other points of interest (not necessarily related to Steinbeck) would you recommend in and around Salinas?
Colleen Finegan Bailey: Well, we always recommend the Monterey Bay Aquarium, of course. It's the best in the world at what it does. It's really a wonderful half-day experience. There's a little place just down the street from us called The Farm, perfect for people who live in city centers but want to get back to nature and see what farming techniques are like. It's a small organic farm. They do programs, and take people out to actually work the land. The people who own that are fourth generation locals. They tell wonderful stories of the Salinas Valley.
Marcos Cabrera: Pinnacles National Monument out past Soledad became a National Park only a couple years ago. If you're into nature hiking, I think that's an unsung place for the locals.
Tyler Malone is a writer, teacher, and traveler. His work has appeared in The Huffington Post, The Millions, Full Stop, PMc Magazine, The Tottenville Review, and Literary Traveler. He was once known as "the Reading Markson Reading guy."