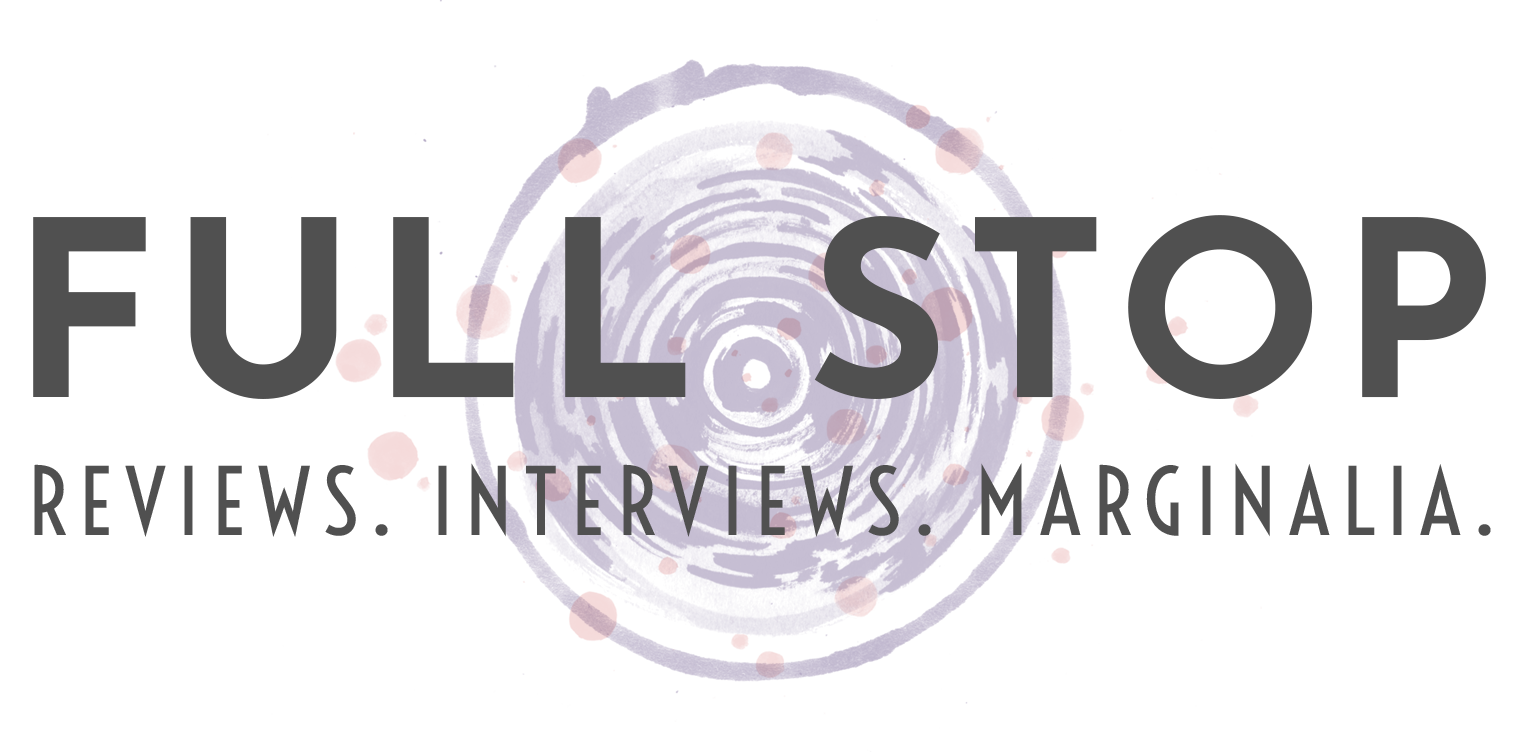 Jenny Riffle and Molly Landreth met in their middle school library in Skagit Valley, Washington in 1992. By the time they entered high school in the mid-nineties, they were best friends. Both became increasingly interested in photography, but no photo classes were offered at their local high school. Instead, the two friends would sneak out into the surrounding farmland with a parent's camera and focus on one another, free of any guidance. It was a time before social media and viral digital photo-sharing. As they posed against the backdrop of their rural town, they were creating spaces to try on various identities. 
I'm Jenny Riffle's half-sister. Eleven years younger than her, I remember the way my big sister and Molly used to dress up together in our basement before leaving the house to go do "shoots." I saw the way they did each other's make-up and looked at one another through the bathroom mirror. I saw the way their relationship changed over the years. They were the first girls I saw kissing. They seemed mythical to me in their platform boots and whimsical make-up. They seemed more grown-up than anyone else I knew. Ten years later, in 2006, I was attending the same high-school they had once gone to and feeling the same confused affinity for this small farming town they had once captured in their photographs.
Nowadays both Landreth and Riffle have their own distinct bodies of work. Landreth's photography explores queer community and identity. My sister's work has a narrative edge that toys with our desire to place stories onto images. The two photographers have exhibited their work internationally and developed their own artistic careers. This spring, though, they return to their earliest work. In May, Minor Matters will be publishing It's raining . . . I love you – a collection of the photographs Landreth and Riffle took the summer of 1999. The book will also contain some of the letters the two of them sent across the country that same year when they were entering colleges on separate sides of the country. Their words and photographs show a transition. As Landreth and Riffle developed their unique artistic voice, they relate over the town they left behind and the friendship they had there. I caught up with the two of them just as they were finalizing the book. Minor Matters works a lot like Kickstarter. They have to sell 500 copies in presale to make the book a reality. If all goes to plan, It's raining . . . I love you will be out May 15. In this interview Landreth, Riffle, and I discuss our shared hometown, the millenium, young queer love, and how beautifully complex female friendship can be. 
---
Do either of you remember how this began? Was your relationship always in the proximity of cameras or did that start somewhere?
Molly Landreth: I remember finding my dad's old Canon 35mm film camera tucked in a cupboard when I was about a freshman in high school. I loved it as soon as I picked it up and was always drawn to photographing people I loved. It started with family, my little sisters mainly (playing dress up or on a trip), and it moved to friends in high school. I remember Jenny was so cool, she played in a band with many of our other friends. I didn't play but I have so many old photographs of them performing and acting silly around our houses. Photography for me was always about wanting to really look at and remember the things that I love. My photography with Jenny that is presented in these images comes from that same feeling of wanting to define and remember someone—but it goes deeper in these images because we're really trying to see and define not just a person, but a way of being, a new identity tied to an old friendship.
Jenny Riffle: We were friends before we started taking photos together. We met in middle school, and I think the first photos I took of Molly were for a poetry book I made in high school – sophomore year?
ML: Yep. Sophomore year. And you wrote me a limerick promising to kiss me once a year. Which I think you've held true to.
JR: Then we both became interested in photography senior year of high school, but Molly was in Seattle and I was in Mount Vernon. We still got to see each other that year and have photos from times we were hanging out – shows we went to see and road trips. But the work in this book did not start until we were in college and dating. That's when we started taking self portraits together.
This was the late nineties, and in these images we see you two approaching the end of your teenage years. Were there any specific artists, movies, magazines, fashion brands, books, or musicians that you think influenced the way you two staged these photographs?
ML: I was equally influenced by the photography of Cindy Sherman as I was influenced by Calvin Kein ads. The 90's were all about women rocking suits and fashion leaning towards a language of androgyny. Remember the Vanity Fair cover with Cindy Crawford "shaving" KD Lang's beard in drag? That kind of playful, homoerotic, transgressive yet playfully poppy photography seemed to be popping up everywhere and it felt fun and exciting. I was also just starting to learn about Claude Cahun and reading Kate Bornstein's Gender Outlaw. The idea of performing gender and "returning the gaze" was just something that was creeping into my consciousness, and these images felt like a way to work it out before I could really talk about it or make sense of it all.
JR: Yes, definitely, I think fashion photography from that time was a huge influence. I remember liking ID magazine, Interview and The Face. I remember fashion photography was full of crazy colorful makeup and there were a lot of photos of girls together in very sexy, suggestive poses, and that was something that was normal in fashion, but I didn't see that represented anywhere else growing up in Mount Vernon, which is one reason that I think I gravitated towards it.
Movies like Foxfire, Bound, But I'm a Cheerleader – again seeing queer femmes as sexy, cute girls in these movies was memorable for me, where I could say, yes that looks like what I want to look like.
ML: Um YESSSSSS. But I'm a Cheerleader was my happy place when I was living in LA. I think I watched it once a week and pretended Clea Duval was my girlfriend. I remember running into her at a Le Tigre / Butchies show and I almost passed out on the spot. Seeing Clea and JD Samson in the same space was too much to handle. Queer role models are so important.
What about locally? Apart from being the obvious backdrop in your images, do you feel like the surrounding area, the diners, the industrial-looking bridges, the guy working at the carnival, the farmland, influenced the way you two chose to capture these photos?
ML: Absolutely. We were both insiders and outsiders in these places. We'd grown up against this landscape and then moved away to big cities (NY and LA). Returning and seeing the landscape of our childhood homes with fresh eyes really fueled the images. I see us feeling very at home in these places but always looking over our shoulders, feeling self aware / self conscious about who was looking at us and what they were seeing . . . constantly wondering if we were "fooling" anyone? I remember us asking, "Do you think that they know we're together? . . . They probably think that we're sisters!" Most likely people couldn't care less, but during that time in our lives we felt so different that we wanted to stand out and be invisible at the same time.
At the time, did you think of these as self-portraits in the sense that it was you who you were trying to capture? Or did it feel more like playing a character or acting out a fantasy? Do you think of them the same way now?
JR: I do feel like I was trying to capture myself and Molly and trying to show that two girls together can be sexy and cute in real life and not just in the fashion magazines – but at the same time I was playing a character as well. Or maybe more trying to see what a character looked like, trying to see myself in that character. I think of them the same way now.
ML: It felt like a combination of both. I think that the camera gave us permission to act in ways that we may not have felt comfortable doing without the camera yet. It gave us permission to stare at each other and at ourselves, act out our fears, anxieties, fantasies, and desires and then laugh it off and move on to the next thing.
I was probably about seven or eight when you two began this project. I remember overhearing mom telling someone that Molly was your girlfriend, Jenny, and wondering what she meant by that. Girlfriend is this weird word because it can be both romantic and not. You carpool with all of your girlfriends, you kiss your girlfriend. Sometimes that vagueness feels perfect and all encompassing. Other times it can feel oddly closeted. When I was coming out, I feel like I hid in the in-between space of that word sometimes. I'd introduce someone as my girlfriend, but let the interpretation of that word hang between us. People were often too shy to ask for more details. I'm curious if people ever asked you two about your relationship and how you defined it, or if you did? Did you ever feel like these photographs were a way of explaining your relationship?
ML: I love this – yes – I think that "in-between space" was somewhere we inhabited and that we are exploring deeply in these photographs. When we started making these photographs we were not yet "out" to our parents as Girlfriends and when we were together it felt like a delicious secret. We slowly merged into a couple whose hair was similar, who dressed alike, and because I was always wearing four-inch platform shoes we were sort of similar heights too. Haha. Which is not unusual for best girl friends either. People would always stop us and say, ". . . Sisters?" "Twins?" They would know that there was something different about us, but because we had the (then unrecognized) privilege of passing as straight, we were able to really play with that space in between. That fueled our "girls on the run" look that we often had.
JR: I definitely identify with your experience and went through the same experience with the vague defining of the relationship. I don't remember people asking about the relationship – maybe because the people we knew well also knew that we were girlfriends, and the people that we didn't know well didn't ask because they were too shy. I do remember feeling like people didn't know we were girlfriends and that it felt like we had a secret.
When we were taking the photos I don't remember showing them to anyone or thinking of showing them to anyone, so in that way I didn't think they were explaining the relationship to the people around us at the time (maybe I thought someday we would show them, but not back then). I felt more like we made them for ourselves – to see our relationship for ourselves, to explore what our relationship was, to see two women together, to play out different roles together.
The book will also include photocopies of the letters you two wrote back and forth when you went away to college. What made the two of you decide to include those?
JR: When we started looking for all the negatives from this time we also found all of our letters and seeing them together I felt there was such a connection, visually because of the envelopes we would make out of fashion magazines, and content-wise because we were writing about photography and of course writing about our relationship. It felt like such a part of the story that including it would make it more complete.
Something I find so distinctive about your letters is the way you continue to communicate through photography even when writing. In one letter, Jenny says she's developing film from the last time you two were together and that it's her way of continuing to spend the day looking at Molly's face even though Molly's already returned to LA. Molly shares some of her portraits of the two of you in a photo class and writes about the professor's comments in a letter back. Even the envelopes you sent your letters in are often made from folded prints or have photobooth strips scotch taped to the front. Do you remember what it was like receiving those? Has photography always been a dialect between the two of you?
JR: I absolutely loved receiving the letters from Molly and equally enjoyed making them to send back to her. I remember going to the campus post office to check for mail all the time – which I doubt people do much anymore in college. The letters were always beautiful, sexy, and exciting. Photography has been a dialect between us for a very long time, I think it started with these images from 1999 and has continued throughout our life.
ML: I always remember how fun it was to receive mail from Jenny and it happened often. It was always this colorful collage of random bits and pieces from her life in college. Posters that she'd ripped off a bathroom wall at a show, or a mixed tape, or just random scraps of test strips showing me faces of her friends that were then unknown to me. The letters were always so exciting but sometimes bittersweet as they talked about distance and were a reminder of the different lives that we were leading.
What made you return to this work twenty years later?
ML: I had a studio visit with Michelle Dunn Marsh – the then executive director of the Photo Center Northwest and the woman behind Minor Matters Publishing. I hadn't been producing work for a handful of years, so I mentioned, jokingly, that she should take a look at fellow faculty member Jenny Riffle's and my old self-portraits from when we were nineteen. It sort of took off from there. When she asked us to lecture on the work at PCNW that spring, it made us realize how much we had to talk about when it came to this work and how much we wanted to dive into it and share it.
Showing old work can be daunting. Showing letters and self-portraits from an age when you were still defining yourself also sounds intimidating. Are there things you want the viewers to know as they take in this project?
JR: I think once you put the work out into the world it's very hard to control what the viewers will take away from it, and I'm okay with that. I think the work will mean different things to different people. I think the main thing I want people to understand is that we made these images together as self-portraits – meaning we set up a camera on a tripod and used a timer. So no one is behind the camera when the shutter opens – or it is us both behind the camera and in front of it. We are looking at ourselves.
ML: This wasn't a project that we envisioned marketing to a large audience twenty years ago! We didn't create this work for anyone but ourselves so it's really amazing to share it all now . . . but also scary and vulnerable feeling to share what feels like an old journal entry and a playful, private, photographic experiment. I really believe in pushing through that fear and hesitation for the sake of sharing a queer archive and sweet love story between friends. I think that the world needs more of that. More love! More love letters!
Tell me about your relationship to the Skagit Valley now. Do you think that area has continued to impact your work?
ML: I love the Skagit Valley so much. I love the landscape, the small town community, the hand painted signs and all the tulips and fruit stands. It's given me a love for nature, fresh air, imperfections, and a slower quality of life. That impacts my values which in turn impacts how I walk through life and create images that I want to see in the world.
JR: In different ways . . . My work now is about the landscape and humans' relationship to nature, which is drawn from my experience growing up in rural areas around Washington state. So in a way I'm still dealing with myself and my relationship to my surroundings.
Was there ever a clear stopping point in the project?
ML: I think that after we broke up for the 4th time?
JR: The main body of work shown in this book is from one summer in 1999. After that, we both started using different cameras and color film and our work changed visually throughout college – we continued to photograph each other and ourselves but less often as we drifted to different places and were not coming home to the valley anymore.
It's been kind of amazing to witness your relationship model. I don't remember a time when you two didn't adore each other, but that doesn't mean nothing has changed. This project shows a shift from adolescence into adulthood, a shift from friends to first loves, and in some ways, it shows a break up. But from an outside perspective, I don't remember your collaborative art practices ever stopping. Would you agree? If so, what was it like to continue working together in the midst of some of these changes?
JR: The collaborative practices didn't stop completely as we photographed each other throughout all of these stages you mention, but as time went on we were setting up the camera for old time's sake. It was comforting to be making images even when we were going through difficult times in the relationship and drifting apart in our lives and in our photographic practices.
ML: It's been amazing to be able to work together again so closely and with a common goal in mind. We've both gone through major life and relationship changes in the last few years and coming back together around that and around a creative project has been such a gift. We still work together seamlessly and intuitively in a way that you can only do when you've known someone so well for over twenty years.
Has going back to these old self-portraits made the two of you think about future work you might do together?
ML: Jenny and my friendship spans way beyond photography and spills into our interests and passions. We've run  half-marathons together, taken cooking classes together, stayed up all night drinking whiskey and learning to do the two-step together, we both teach at the Photo Center Northwest in Seattle . . . and we even had the amazing opportunity about four years ago to photograph my sister's cookbook (Butter & Scotch) in NY. Photographically Jenny and I have both continued to create work about our identities, environments, and loved ones independently, but also in conversation with each other. It would be interesting to see what a photo collaboration would look like now and what aspects of our identities we would explore.
---
Emily Shapiro has written for or has work forthcoming in Foglifter, LensCulture, the LAMBDA Literary Review, A Story Most Queer, and LSTW. She lives in Berkeley, CA and runs a queer lending library out of her studio apartment. You can find her online at @emilymarthashapiro.