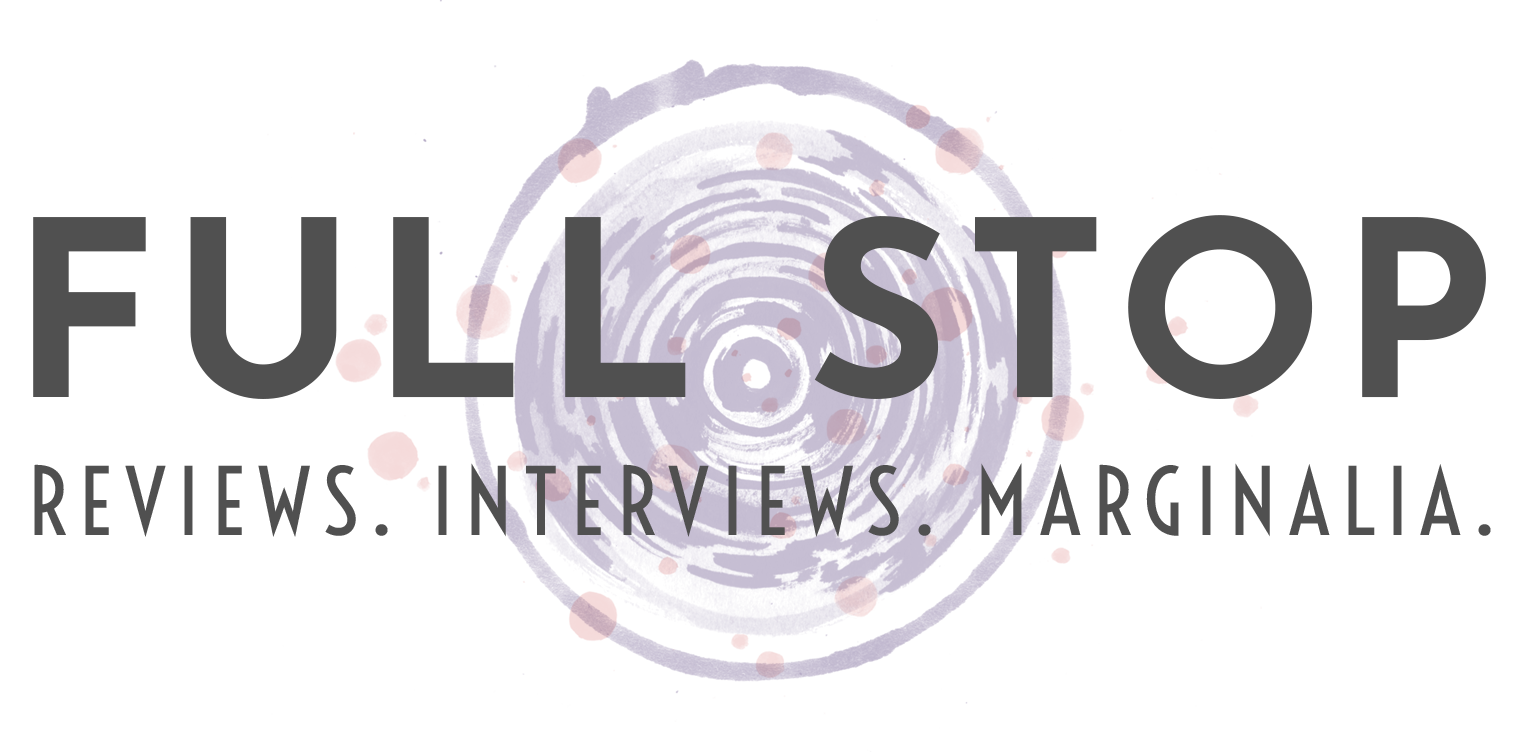 [MOIST; 2022]
An alphabet primer, or abécédaire in French, helps teach children how to read. Usually, it's a small illustrated book or poster that gives for each letter of the alphabet a word or phrase beginning with that letter: A is for apple, B is for bee, etc. Despite the title, Sharon Kivland's Abécédaire does not follow an A-to-Z structure. (As for the recherché, non-English term, Kivland is an avowed Francophile, and her literary sensibility is rooted in continental Europe. "My parents really should have been French," she quipped in a 2014 interview.) The book opens with a photograph instead of an A: "my father and me on holiday," the author falsely claims, of a closely cropped portrait that plainly depicts Sigmund Freud, his daughter Anna beside him, her arm hooked in his. As this play of identities suggests, Freud is a central, elusive figure in Kivland's writings. Now sixty-seven, Kivland has written about Freud—or, to be more accurate, around him—for more than twenty years, deftly combining fiction with autobiography, psychoanalytic theory, and archival materials.
The first of these books was A Case of Hysteria, from 1999, in which Kivland rewrote Freud's influential case study of Dora, one of his early patients, as a mystery novel of a sort. (In Abécédaire she glumly refers to it as "a largely ignored or forgotten book, a bloody big red book, in fact.") The Freud on Holiday series followed, made up of four volumes, in addition to five appendices, all published between 2006 and 2017. In these "impossible reconstructions," reminiscent of historical re-enactments by contemporary artists, Kivland—with sister in tow, and sometimes her son—retraces Freud's holidays in Rome, Trieste, Athens, and the Dolomite Mountains. His travels become her travels, his words become her words, or almost: "déjà vu, or déjà lu?" This skilled ventriloquism, as Kivland describes it, is leavened with deadpan humor, which comes mainly from projecting the early twentieth century onto the early twenty-first. "Where was I?" she asks herself suddenly, for instance. "Ah yes, en route to Rome in 1901, once again."
The minutiae of Freud's life—the letters he writes, the weather, the dinners, the hotels—serve as the armature for the series (and for two booklets about the Freud Museums in London and Vienna). I adore volume three, The Forgetting of a Proper Name (2011), in particular, for its shimmering prose, especially convoluted itineraries, and color reproductions of yellowed postcards. Like the other volumes, it ends unsatisfactorily, with a last-minute change of plans: Instead of Italy or Croatia, Kivland travels to Lisbon, a place Freud never visited. "Haunting and haunted," our guide is diverted from her trajectories again and again. The erratic quality of her investigation is analogous to free association—as Kivland notes in Abécédaire, Freud once compared this psychoanalytic method with train travel. "My account is a literary one," she reminds us in volume two, A Disturbance of Memory (2007), "adopting devices intended to be persuasive, speaking in borrowed voices, awkward translations, and enigmatic form; in what Freud might call 'facetious circumlocutions.'" In keeping with this poetics, the books, as objects, have an old-fashioned air: The covers are drab, two of the volumes are bilingual, and the photographs in volume one are tipped in.
Abécédaire continues in the same vein of free association and ventriloquism. As always, Kivland imposed some constraints on her writing: She wrote fifty minutes a day, five days a week, give or take a few days. Fifty minutes is a psychoanalyst's hour; the 257 numbered entries, each no longer than a single page, are a year of sessions. Abécédaire seems to conflate the writer with the analysand. Is the reader, in this scenario, the analyst, helping to construct the work? Though Kivland resolved not to speak about herself, the pages are dotted with first-person asides in brackets: dreams, flashes of memory, brooding. Twenty-three illustrations, a miscellany of old photographs and documents, accompany the text. Kivland doesn't bother with captions or quotation marks, because every day she ransacks her library and old notebooks for images and quotations, sometimes lightly reworking them. This Borgesian approach to composition brings to mind the pamphlets published by Ma Bibliothèque, the superb small press run by Kivland since 2014. For Ma Bibliothèque, she invites "authors she considers to be good readers, whom she would like to house in her library or to become her library, inhabited." As the author's note in Abécédaire puts it: "The words are not my own; the words haunt me and inhabit me."
This time, Kivland turns her attention to Anna Freud, the founder of child psychoanalysis. "My sister," she calls her. Referred to as Anna F. throughout, she goes dancing and ice skating in Vienna, renounces marriage, writes influential psychoanalytic papers, has significant dreams, and picks the furnishings for the family home in London. There are no re-enactments à la the Freud on Holiday series. Rather, Anna F. evokes for Kivland "all those women who aren't my sisters, who are my sisters." Listing the many, many women who appear in Abécédaire would take up a good portion of this review—and besides, their last names are withheld. They are writers (among them Anne Serre, Anne Garréta, and Anna Moschovakis), patients (the pseudonymous Anna O.), maids, dancers (Anna Pavlova), and actresses (Anne Wiazemsky). As you will have noticed, most of their first names, if not some variation on Anna, begin with A. In one sense, this bewildering flux of near namesakes darkly reflects "the infinite substitutability of women." Brief and disjunctive, Kivland's entries on these women's lives and art cohere around a few distinctly Freudian motifs: "a problem with fathers," wolves, voyeurs, stamens and pistils.
Weaving metaphors and histories accumulate across the entries. For Anna Freud, who sewed garments while seeing patients, weaving was a metaphor for psychoanalysis: "her layers could be woven and unwoven." (By contrast, Sigmund habitually made use of geological metaphors.) Not dissimilarly, as Kivland notes, Roland Barthes called the stocking loom "an admirable metaphor—maquette—for expressing the psyche," and proposed "unthreading" as a metaphor for writing that is nuanced and patiently worked at. Unthreading these figures of speech, Kivland reminds us of the sweated female labor in the textile industries, and its relation to the titular alphabet primer: "Girls once learnt to read and write through embroidering, as art or craft or labor, women's work in any case, where the skill of the needlework was more important than the mastery of cursive script." Nameless and voiceless, these girls had learned to mark linen, not to write. Kivland's project is intimately bound up with this subjugation. "Follow the bloody threads of a nursemaid," she writes, "the bloody threads of maids, the bloody threads of governesses, the red threads reeled out by women, from women, these interior scrolls."
To portray this expansive kinship, Kivland must lose the thread of Anna Freud's life. Her vignettes and readings invite other vignettes and readings, which in turn invite others. After a reference to writer and theorist Hélène Cixous, I looked up an interview with her from 1984, in which she says: "I do not believe in a complete undoing of repressions. We are made of repressions, and the unconscious is nothing but that." Kivland shares with Cixous the impulse to "write as closely as possible to the unconscious, to the area of repressions." Eschewing internal monologue and excessive wordplay, she coolly teases out the unconscious patterns in her daily writing sessions; at night, she is kept awake by the voices of countless young women from the past. In the course of a year, an alphabet of Annas is recited, beginning with the poet Anna Akhmatova and ending with Anna X., an elderly woman in a hospice. This brilliant ABC is out of order, incomplete, and ecstatic. Under the sign of Anna Freud, even the omissions, misidentifications, and exceptions take on a radical significance. As Kivland writes one day, quoting the poet Rosmarie Waldrop, "Even if a woman sat at a loom, it did not mean she must weave a cosmogony or clothes to cover the emptiness underneath."
Louis Lüthi is the author, most recently, of On the Self-Reflexive Page II (Roma Publications, 2021). He teaches at the Gerrit Rietveld Academie in Amsterdam, the Netherlands.