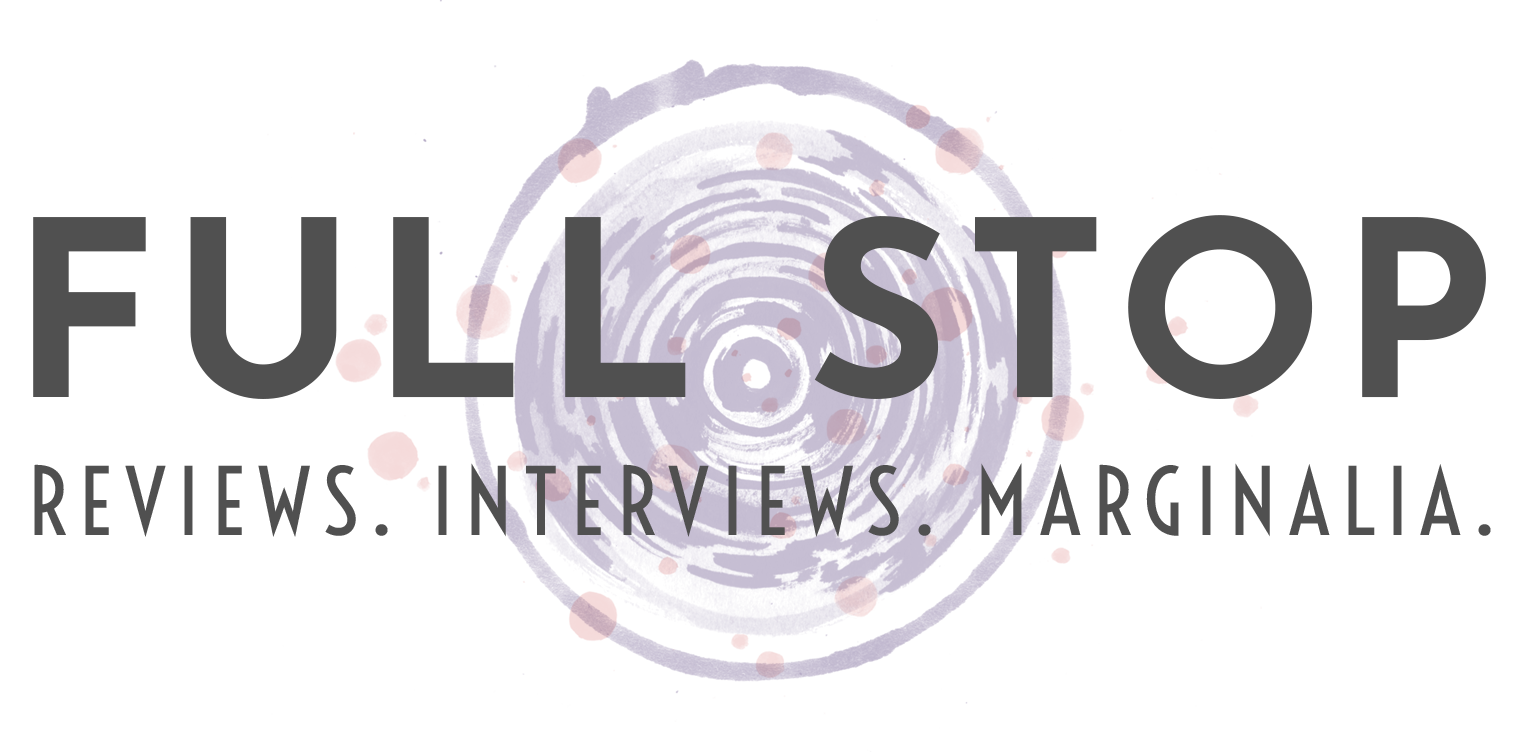 [NYRB; 2019]
Tr. from the German by Sophie Duvernoy
The title of Gabriele Tergit's 1932 novel — Kӓsebier Takes Berlin — is more accurate when reversed, as a heady Weimar Berlin sweeps a hapless cabaret singer into a whirl of celebrity. Although a brief write-up in a local newspaper transforms Georg Kӓsebier into the talk of the town, translator Sophie Duvernoy observes how he is "almost incidental to the story." Rather than its earnest and naïve protagonist (whose name translates literally as Cheese-Beer), the novel pivots the spotlight to the chaotic cast of characters fueling his notoriety, including overworked reporters, well-heeled socialites, celebrated writers, and cynical entrepreneurs. In their manipulative hands, Kӓsebier becomes a veritable industry, spawning record deals, movies, children's books and toys, and land development projects. But in a turbulent setting like 1930 Berlin, a global financial crisis and political instability loom on the horizon.
In its satirical and often detached portrayal of fame, Kӓsebier Takes Berlin marks an intriguing departure from the intense psychological novels and moody literary montages of its era. Shifting the protagonist to a supporting role always risks lowering the stakes for readers. Yet this narrative strategy illuminates the pressing questions behind Kӓsebier's dizzying ascent: To what extent can artists control the reception of their creations? What is the balance between the dictates of high art and the ever-evolving tastes of the public? These dilemmas would haunt Gabriele Tergit for much of her writing life. While Kӓsebier Takes Berlin became popular upon its release, her later publications after fleeing Nazi Germany and during the postwar period failed to gain much traction during her lifetime.
This tale of overnight (and perhaps unmerited) stardom feels relevant to a current era of viral sensations and fake news, but its meticulous account of hedonism and hype is also very much of its time. Writing just as the Nazis seized power, Tergit knew Berlin's cityscape of fragile alliances and prominent Jewish intellectuals was facing extinction. Though compelling on multiple fronts, this delicate balance between individual and audience in a nearly bygone world is especially evident in how the novel dismantles the cult of the artist and painstakingly recreates Weimar Berlin.
At first glance, the narrative of Kӓsebier's rise and fall seems to provide a profoundly cynical take on both art and fame. Rather than inspired song lyrics or a poignant performance, the spark that ignites his celebrated career originates in the bustling editorial offices of the Berliner Rundschau, a second-tier newspaper desperate to catch and keep the public's attention in a competitive market. Emil Gohlisch, a world-weary reporter, struggles to find newsworthy content for the mid-week edition. His sympathetic but exacting editor, Miermann, agrees to run his article about an "underrated" cabaret singer as a backup if a draft about heavy "slush" on city streets falls through. When Wednesday arrives and the roads are still clear, the legend of Georg Kӓsebier is born. The secret of his success seems little more than a fluke, a stroke of luck on a slow news day. This jaded perspective, bearing more than a hint of uncomfortable truth, marks a sharp departure from the era's notable literary fiction. In the blaze of publicity that follows his initially modest exposure, this shabby singer pours a humbling bucket of cold water on the consuming introspection and complex self-realization of Hermann Hesse, Thomas Mann, and numerous others. Although she dispenses with a romanticized cult of the artist — a troubled genius enthralling an awestruck audience — Tergit portrays a more sophisticated dynamic than a race to find the lowest common denominator. For instance, we learn that while Miermann never attended grammar school or university, he is an "aesthete" who "could tell just by touch whether a porcelain figure was from the 1730s or the 1780s." But as the author of a "few thoughtful, well-written, little-read books," he maintains a practical outlook about his livelihood, characterizing the journalist's role as "servants to the publisher" and "obedient slaves to the public." However, he spends "two hours" editing the piece about Kӓsebier, urging Gohlisch, "Keep learning. Keep improving . . . You're my problem child. Go read [Theodor] Fontane. And read [Heinrich] Heine and everything — everything — by Anatole France." Gohlisch remains unmoved by his editor's admiration for nineteenth-century men of letters, instead embracing his role as a purveyor of public sentiment.
What could be a caustic account of Weimar excess transforms into a nuanced portrayal of artistic craft. Neatly sidestepping myths of literary giants and their eager readership, Tergit reveals how writers and performers seek their audiences, whether by mining intellectual traditions for inspiration or by following popular trends. While journalists are harbingers of this dilemma, other characters reveal how uncertain the balance between these options can be. Otto Lambeck, a celebrated playwright, has just written a "flop" because "he uses sixteenth-century chronicles instead of police reports" to develop the plot. On the other hand, the heavily commercialized Kӓsebier illustrates the dangers of selling out. There may be Kӓsebier-branded cigarettes and dolls throughout the city, but there is little hint of the poignant singer he once was. He may be the man of the hour, but his art will not endure. Kӓsebier Takes Berlin is refreshing in its emphasis on the professional aspects of creating art, as writers, musicians, and performers pursue their projects with an eye firmly trained on the public.
In this troubled city, an epicenter of Nazism's growing significance, urgent concerns weigh on a push-pull dynamic between the high- and lowbrow. Who, exactly, is the audience for these wildly popular cabaret shows like Kӓsebier's? It certainly includes figures like Willy Frӓchter, a writer eager to gain royalties and influence as a de facto "agent." But it also encompasses a broad circle of Jewish writers and socialites with their own angle on the Kӓsebier brand, from Miermann to Kӓte Herzfeld, an independent and vivacious woman skeptical of marriage. But a far-right newspaper's early review of a Kӓsebier performance, dripping with anti-Semitism, portends the ugliness to come: "Repugnant foreign Jews, plagued with hundreds of oversophisticated thoughts, abuse the German language to praise a socialist who is debasing our people's greatest treasure, the folk song." Avenues of expression are rapidly narrowing to exclude those who cannot or will not toe the party line.
But how else does this seemingly effervescent novel handle such a high stakes situation? Quick pacing and obscure slang make it all too easy to overlook its near-obsessive attention to the sights and sounds of Weimar Berlin, as if faithfully recounting a civilization on the brink of extinction. As a result, it treats public life with an intriguing combination of disillusionment and agonized tenderness, indulging in nostalgia for the present when facing a bleak future. The first chapter's headline-style title proclaims "Nothing But Slush," at once an acknowledgment of Kӓsebier's unlikely rise to fame and the reading public's desire for lurid stories. But the text throws the reader into a bustling Berlin: "Berlin's Kommandantenstrasse . . . begins at Leipziger Strasse with a pleasant view over the trees of the Dӧnhoffplatz, now leafless, and disappears in the neighborhood of factories and workers on Alte Jakobstrasse." Later, these precise recreations of local streets and neighborhoods are incorporated into the character's thoughts. For instance, as playwright Otto Lambeck makes his way through the city, he notes how "the lower part of Friedrichstrasse is a curious neighborhood. Films, lousy stores, cheap silk lingerie with even cheaper lace, seven-fifty for an outfit, blouses, and garish silk dresses." Venturing toward the garment district, he also observes that "the bourgeoisie mixes with a shadier class" at "two corner cafes" on Leipziger Strasse, including "a gathering spot for the darkest underworld" and "a rendezvous spot for genteel townswomen."
How can these descriptions of city life be characterized? They are hardly idealizations, refusing to shy away from Berlin's seedy underbelly, but the novel's portrayal of these diverse neighborhoods seems almost a living art form to rival Kӓsebier's saddest ballad. Sophie Duvernoy connects this tendency to a general trend toward objectivity in German literature of the period. A closer corollary might be British-American author Christopher Isherwood, whose novel Goodbye to Berlin (1939) chronicles the city during the same era and inspired the musical Cabaret. Although Kӓsebier bears little resemblance to Cabaret's sinister emcee, Tergit and Isherwood's respective Berlins reflect similar psychological impulses. Both view rampant hedonism and delusion with a cynical eye, but remain invested in depicting a vibrant society on the brink of eradication. Isherwood's characters (most notably, Sally Bowles) paper over impending doom with studied nonchalance; despite her tough-talking newspapermen, Tergit creates an overwhelming impression of fragility. When the Kӓsebier industry collapses, beginning with a shady land development deal, that precariousness feels immediate. Writers and artists struggle to reach a fickle audience, an audience itself under siege from repression, recklessness, and its own prejudices. Kӓsebier's fame reached a tragic conclusion, but Tergit fared better. After living in exile and trying to find new readers for decades, she finally achieved some recognition in the final years of her life. The city she once fled now has a street named after her. Public opinion has transformed once again, this time in her favor.    
Emily Hershman received a Ph.D. in English at the University of Notre Dame. Her writing has appeared in the James Joyce Quarterly and elsewhere.