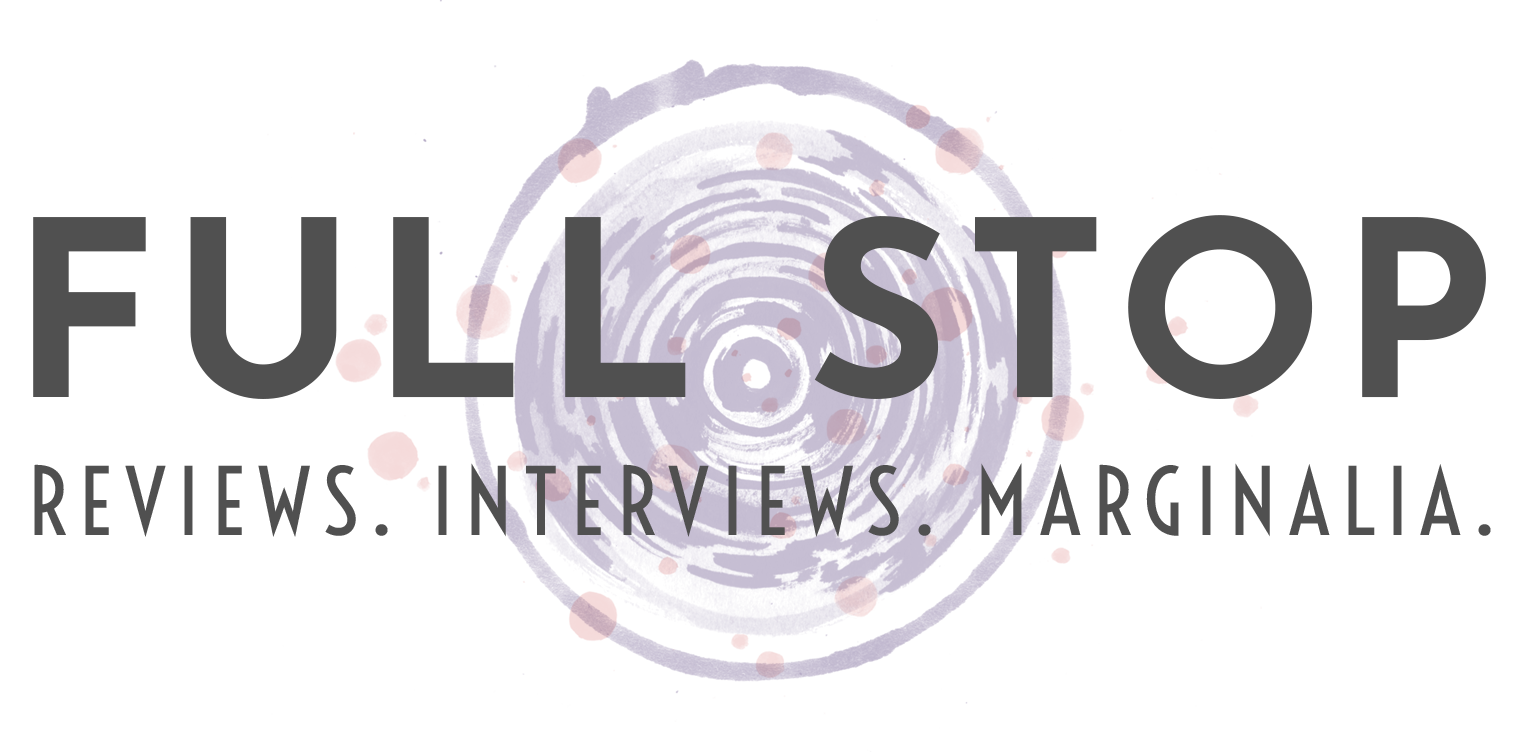 [Mariner Books; 2018]
"Use the names of neither the willing nor the unwilling. Especially those who will change from willing to unwilling once the novel is published and they understand what they have given you. Know that this may be anyone, even you." This is one of the instructions Alexander Chee gives in the title essay of his new collection How to Write an Autobiographical Novel. But are they instructions, really? Or are they riddles? Or warnings. Or challenges. Perhaps they are all of these. Either way, they speak to the slipperiness of identity that much of the collection explores.
How to Write An Autobiographical Novel is the most experimental essay of the sixteen — a series of aphoristic statements written in the second person, which blurs the line between reader and writer. By using the pronoun "you," rather than, "I," he queers the notion of autobiography making it more capacious and inclusive, allowing the essay and its advice to be both general and very specific.
Even the essays that are not explicitly about writing deal with the theme of being the character and author of one's own story, the problems of doing it incorrectly and the salvation of doing it right. Early in the collection, in an essay called "The Querent" he cautions those [including himself] who would try to give themselves Tarot readings or write autobiographical novels, "You can't give yourself the impersonal reading you need . . . few of us know enough about our lives to know our place in them." Knowing ourselves completely on both an individual and collective level may be impossible, but Chee doesn't despair that fact. Instead, he shows us how trying can be transcendent.
The book is incredibly generous, exploring Chee's coming of age as a writer and gay Korean-American, from his childhood in Maine, to his activist days in San Francisco at the height of the AIDS crisis, and his time at the Iowa Writer's Workshop. He writes about the apartments he has lived and written in, the gardens he's grown, the mistakes he made while writing his first novel, and the things he's learned in the years since.
Early on, he shares his teacher Annie Dillard's rules for writing: "Put all your deaths, accidents and diseases up front, at the beginning. Where possible." Chee does this, mentioning his father's paralysis and death from a car accident off-handedly in the first essay before exploring its emotional and financial implications toward the end of the collection in "Inheritance." Disease makes an appearance in the fourth essay, about his AIDS activism and involvement in the groups Act Up! and Queer Nation, and haunts other essays for the rest of the book, including a particularly beautiful elegy for a man named Peter. Not always the dutiful student, however, Chee breaks Dillard's rule about describing crowd scenes, in "1989," an essay about his first experience of a police riot during an AIDS protest, and I'm glad he does.
The image of Chee amidst the chaos of the riot, hand placed on an ambulance to avoid arrest by signaling to the police that he is helping the wounded while simultaneously giving testament to a news crew, shows us his power as a writer and activist. He can both give account of oppression and hold his oppressors accountable.
This riot essay is important for another reason — it's the first time he has to grapple with identity of another kind: national identity. "This is the country I live in, I tell myself, feeling the metal against my fingers. This is the country I live in." Thus begins Chee's exploration of America's identity: "This revisable country," as he so eloquently refers to it in the final piece about how to teach writing post 9/11 and during the Trump presidency.
How to Sustain Oneself as a Writer could have been another title of this collection. The equations of time and money find their way into almost every essay and Chee is refreshingly candid about how he has supported himself on his way to becoming a writer. Besides the trust fund he received from his dead father (and spent), he's been a sandwich maker at a deli, a yoga teacher, a tarot reader, a night manager of a seafood restaurant, a steakhouse waiter, cater waiter for William F. and Patricia Buckley, bookseller, editor at Out Magazine, Iowa Writer's Workshop fellow, grant recipient, adjunct professor, and associate professor. This is a topic many writers avoid discussing in too much detail, perhaps embarrassed that they cannot afford to write full time or embarrassed that they can because someone else supports them financially. "I think writers are often terrifying to normal people — that is, to nonwriters in a capitalist system. There is almost nothing they will not sell in order to have the time to write. Time is our mink, our Lexus, our mansion."
Of his stint as a professional Tarot reader, he tells us that "love and money are what most of my querents wanted to know about." As a writer, Chee delivers well on these topics as they relate to his own history. He is frank and elegant, candid as the cameras he often invokes. At fifteen, his  crush's tan line is "so bright it was like a camera flash." Years later, that flash is like a "little kiss each time it hits my retinas," when a friend photographs him in drag on Halloween in the Castro. He basks in the feeling of being a beautiful woman adored by men, of passing as female, but he doesn't fool himself. "I can't skip what I need to do to love this face by making it over."
Even when he's not in drag, his identity is a popular topic of discussion. "You could pass," his hair stylist tells him. "Pass as what?" Chee (who is Scotch-Irish, Welsh, Korean, Chinese, Mongolian) responds, even though he knows the answer is "as white," as it always is in discussions of race. "I still make them say it," he says.
His talent for passing extends far beyond whiteness. He describes the pleasures and sorrows of this ability in the first essay ("The Curse") when his mestizo looks and fluency in Spanish cause his Mexican friends to encourage him to trick some other Mexican friends into thinking that he too, is Mexican. ""Alejandro from Tijuana" was real and happy," he writes of the character he invented. "He was like me but more at ease in the world. Lighter." Whatever joy he gets from passing as Mexican is quickly replaced by sadness. "I really was only an imposter. I would never have this life. No life but the one I had." His ability to pass might be what makes him a good fiction writer — a version of the "Consolation of the Mask" — Lorrie Moore's term for "making a place that doesn't exist in your own life for the life your life has no room for, the exiles of your memory."
The essay "The Autobiography of My Novel" takes us on his journey from confusing autobiographical writing with laziness, to realizing it how difficult and dangerous it can be. He believed that "autobiographical fiction was as easy as writing down what was happening to me," but after failing to sell his first novel on proposal, he realizes he needs to give his character a "fake autobiography . . . the situations of my life but not the events."
That first novel, Edinburgh, dealt with the sexual abuse of a young man in a boy's choir, but writing it was not cathartic. Years later, when Chee finally confronts the actual memories of his own sexual abuse, he realizes that he had "lived for a long time in a sort of intricate disguise . . . not so different, on reflection, from making an autobiographical character." The self he had tried to turn into a character on the page had been a false self all along: "As if a copy of me had secretly replaced me." This image of a concept replacing a real person is echoed in what I believe to be the best description I've ever read of what childhood sexual abuse does to its victims. "Most people misunderstand the crime of sexual abuse," he writes. "They think of stolen youth, a child tucked under the arm and spirited away. But it isn't like someone entering your house and stealing something from you. Instead, someone leaves something with you that grows until it replaces you."
Feelings of fraudulence come up again in "Imposter," one of the funnier pieces, when he sublets a friend's apartment while it's for sale and finds that the actress Chloe Sevigny lives upstairs. After having access to this apartment for below market rent for six months while simultaneously winning two grants, he mistakes these windfalls for a talisman that can safeguard against any future misfortune. "Surely it will be easier now, I told myself. Surely this is what it means to have made it . . . But believing trouble is gone forever is the beginning of a special kind of trouble."
A Special Kind of Trouble. This lovely turn of phrase is one of many that would also make great titles for the book. The Problem of Me, is another, as are The Exile of Me, You are the Only One of You, To Hack a Myth, A Thought So Long it Could Not be Perceived All at Once, and New Lessons in Not Stopping. They feel slightly awkward; a bit unfinished, while at the same time, complete and satisfying in a way that defies grammar. In this way they are like people who have come to terms with themselves through therapy. They are their "good enough" selves; their unfolding selves, and they inspire an impulse to participate in the project of this book.
Chee's talent for these kinds of cyclical fragments and tautologies is matched only by his brilliant analogies: "Getting pages back from [Annie Dillard] was like getting to the dance floor and seeing your favorite black shirt under the nightclub's black light, all the hair and dust that was always there but invisible to you, now visible." He describes "a cold gray San Francisco day, the kind that replicates the mood of a flu, hot and cold, sweaty and chilled." And number twenty-four of his "100 Things About Writing a Novel" gives revision the power to turn "something like laundry into something like Christmas."
The terms "autobiographical novel" and "autofiction" get tossed around a lot in discussion of writers like Rachel Cusk and Ben Lerner, Chris Kraus and Sheila Heti. Their narrators too, are concerned with how to live in the world as writers, lovers, friends, students, teachers, parents, and children. In fact, Sheila Heti's book makes this inquiry its title. How Should a Person Be? it asks with a question mark. How to Write an Autobiographical Novel answers this question with a period.
Chee doesn't so much tell you how to write an autobiographical novel, he tells you why you might try. "You must invent a self on the page…" he writes, "because the ways you are human are not always visible to yourself. All of this a machine to make yourself more human."
A Machine to Make Yourself More Human, could have been yet another excellent title. Or a definition for writing itself.
Leah Dieterich's writing can be found in Bomb Magazine's Word Choice, The Nervous Breakdown, The Offing, and elsewhere. Her memoir, Vanishing Twins, is forthcoming from Soft Skull Press in September 2018.